Data Integration Tools: Which one to choose in 2023? 
04 October, 2023
Picking the perfect Data Integration tools can be challenging. If you jump in without the proper knowledge, you might end up with a device that doesn't fit your needs. Knowing critical details about these tools can guide you to the right pick.
In this guide, you'll learn how to pinpoint the Data Integration Tool that matches all your needs. Plus, we'll highlight the crucial factors to consider during your selection. Ready to dive in?
I. Types of Data Integration Tools
| | |
| --- | --- |
| On-premise Tools | These tools are tailored for those who have their data sources locally. Ideal for integrating data within your network, they can be set up either in a private cloud or directly within your local network infrastructure. They come with specialized connectors that make batch loading from multiple sources a breeze. |
| Cloud-based Tools | These are the go-to solutions for modern businesses moving towards a digital-first approach. As the name suggests, they operate online and can effortlessly bring together data from varied sources, storing the integrated result in an online repository. The biggest advantage? Accessibility from anywhere, as long as you have an internet connection. |
| Open-source Tools | Open-source tools are the gold standard for techies who love hands-on control and customization. Not only do they keep costs in check by avoiding expensive software licenses, but they also offer the flexibility to tweak and modify as per unique requirements. Remember, with great power comes great responsibility. So, ensure you have the expertise to manage and maintain these tools in-house. |
| Proprietary Tools | These are specialized solutions, often designed with specific business scenarios in mind. While they come at a cost, they offer robust features and dedicated support. If you have niche needs or require a seamless, hassle-free experience, proprietary tools can be a worthwhile investment. |
II. How do you choose the right tools for data integration?
1. Informatica
Informatica Cloud's integration tool lets you pull in, merge, and clean up data using their cloud-based system. You can easily connect different data sources thanks to a wide range of connectors that understand the data's details, simplifying intricate data tasks.
Pros:   
Handles extensive data sets impressively.
Actively offers answers to new data engineering challenges.
Stays current with the latest in data engineering.
Cons:  
It's on the pricier side.
Some of their products only work seamlessly together if you pay extra.
Needs better tutorials and written guides.
Pricing: The base plan for Integration Cloud starts at $2,000 monthly. They don't openly share prices for higher tiers. But there's a 30-day free trial for many of their offerings.
2. Talend
Talend Integration Cloud gives you a secure platform to combine all your data from both the cloud and on-site. With Talend, you'll benefit from user-friendly tools, pre-built integration templates, and an extensive component library. This means you can trust the data you're handling, with Talend Cloud's suite ensuring top-tier data quality.
Pros:   
Automated backup and recovery features.
Flexibility to adjust capacity as needed.
Enhanced data security.
Cons:   
Limited memory can affect speed and performance.
Some features might not work as smoothly when used independently.
It comes with a premium price tag.
Pricing: $1,170 per user each month or $12,000 annually.
3. Jitterbit
Jitterbit is all about harnessing APIs, integration, and AI to drive forward-thinking solutions for users like you. Connecting SaaS, in-house, and cloud applications becomes a breeze with their platform. Plus, you can add AI to any work process in no time. One of the key perks? Jitterbit's ability to move vast data volumes swiftly, thanks to its efficient processing approach.
Pros: 
Trustworthy and user-friendly interface
Comprehensive trial period
Speedy customer service response
Cons: 
There's room to manage updates better when multiple users are on the job, preventing accidental overwrites.
While their support forum is valuable, navigating it can sometimes take time and effort.
Pricing:  
Regular version: $1000/month
Professional edition: $2500/month
Enterprise edition: $5000/month
4. SnapLogic
SnapLogic provides a platform that makes it easy for your data teams to set up data lakes and create data pipelines. This helps your business teams get the information they need to decide wisely.
Pros:  
You can pull data from any place in any format, making it readily available.
It's user-friendly, especially for tech-savvy, showing data transformations clearly and visually.
There's a supportive community forum, and their customer support is decent.
Cons:   
You can't keep version control in GitHub directly; they should allow this connection.
As you build more detailed pipelines, connecting all the pieces becomes challenging.
There's no way to stop accidental previews from being triggered.
Pricing: The starting price is $9995.00 every year.
5. Oracle
Oracle offers two primary tools for data integration. First, there's the Oracle Data Integrator (ODI) for on-site use. This tool has everything you'd expect for your data integration tasks. It efficiently manages large amounts of data and comes in two versions: one for Big Data and an Enterprise Edition.
Then, there's the Oracle Data Integration Platform Cloud for those who prefer a cloud solution. It's easy to use with its web interface and has built-in connections for online software tools, ensuring quick operation.
Pros:   
Seamlessly add new tech by creating custom knowledge modules.
Full support for big data & speedy operation.
Option to use the specific code for your data management tech.
Cons:   
Writing procedures can get complicated.
You need to fill in the database before you change the data.
Pricing: As for costs, while on-site ODI pricing isn't publicly shared, the Cloud version starts at $1.2 per GB per hour.
More tools to boost your business performance:

5 Most Popular Java Build Tools Developers Must Know
How to choose the right Tools for Data Integration
There are many good Data Integration tools, each of which can serve various specific needs. So, what should you look for to pick the best one for your needs?
One key thing: If you want to analyze data effectively, it's crucial to have it in a format that's easy to work with. That's where data transformation becomes essential. Choose a tool to transform data smoothly based on your specific needs.
Data Sources Supported
As your business grows, so does the complexity of merging different data. Different teams might add new online apps and data sources to your toolkit daily. It's crucial to pick a tool to keep up and handle this growing list of references.
Scalability
At first, you only need to handle a little data. But as your business takes off, you'll likely start collecting details from every customer interaction. That means a massive increase in data volume. So, when selecting a Data Integration tool, make sure it can adjust, up and down, based on your needs.
Security and Compliance
You're handling crucial data. Your chosen solution must have what it takes to ensure security and regulation adherence.
Real-Time Data Availability
If you need instant data analysis, this one's for you. While many businesses need this feature, not all integration tools offer it. Some tools transfer data in chunks, which can cause delays ranging from a few hours to even days.
Data Transformations
Data can come in all shapes and sizes. One source might present a date one way, while another has a different format. Ensuring all this data matches consistently is vital if you want smooth analysis. Choose a tool that can effortlessly adjust and check these various data formats.
Conclusion
Integrating data involves defining your project goals, cleaning the data, and merging it using the right tools. But let's be honest: setting up a smooth data integration isn't always a walk in the park. Issues like inconsistent data quality, differing data formats, and security concerns can pop up.
However, for tech enthusiasts like you, remember this process is critical to decision-making processes. By sticking to the top practices in data integration, you can navigate these challenges and truly harness data for your organization's growth.
Do you still need to decide which are the best Data Integration Tools for your company? Are you looking for top-notch Data Integration services? Reach out to TECHVIFY, and let's elevate your data game together!
No tags for this post.
Related Topics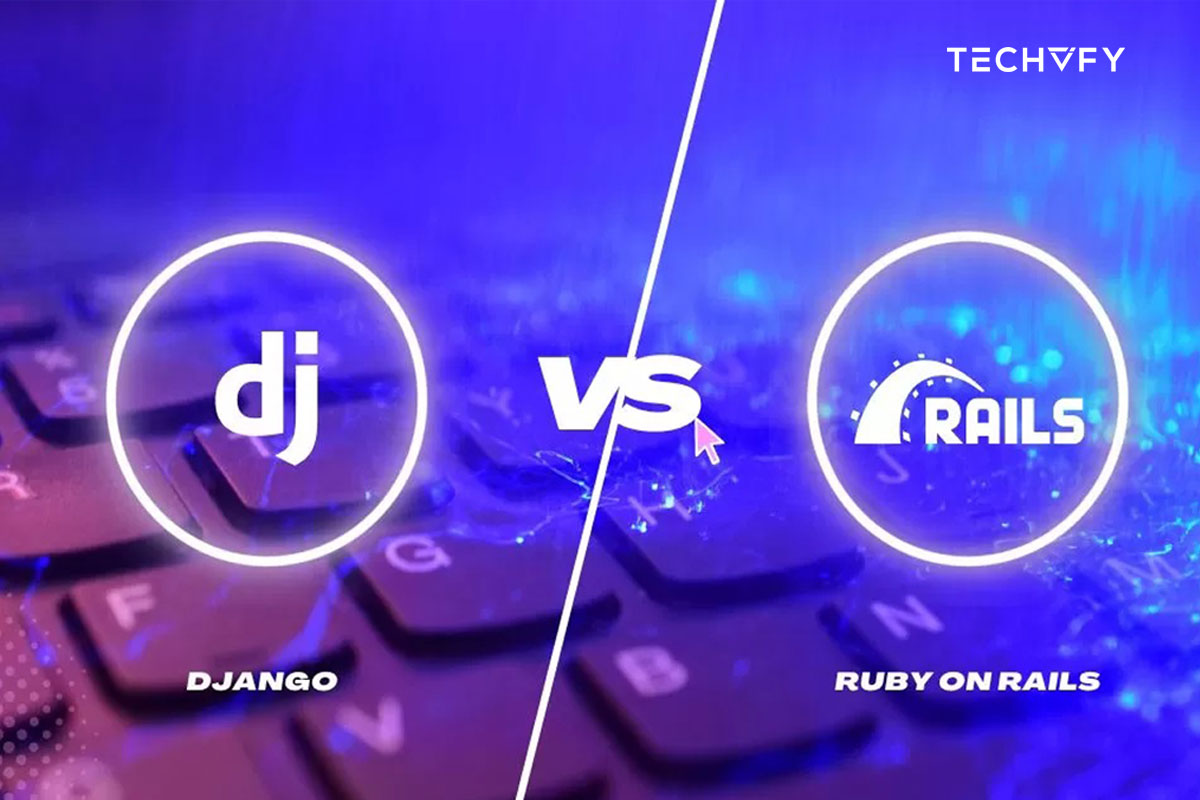 Ruby on Rails vs Django: Which Framework for Your Project?  
In the dynamic world of web development, two frameworks stand out as giants: Ruby on Rails vs Django. Both frameworks are open-source, high-level, and designed to streamline the development of web applications. While they share many similarities, they also possess distinct characteristics that cater to different developer preferences and project requirements. In this article, TECHVIFY will discuss two frameworks to help you understand the basis for making vital choice decisions. I. What are Ruby on Rails vs Django? 1. What is Ruby on Rails? Ruby on Rails (RoR) is a full-stack web application framework in the Ruby programming language. Embracing…
27 November, 2023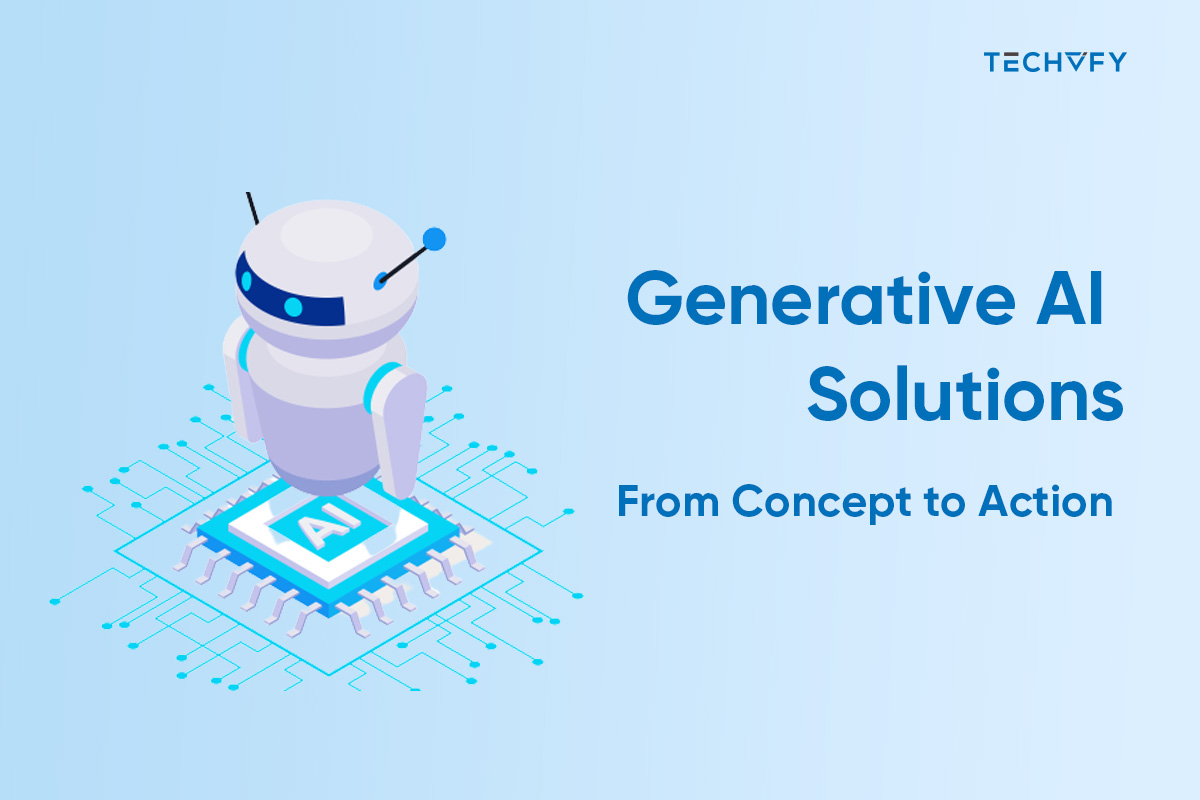 Generative AI Solutions: From Concept to Action
These days, generative AI influences many industries and brings about a fresh wave of innovation and change. It is at the center of the latest developments, from innovations in healthcare to transforming the entertainment sector. This revolutionary technology fosters creativity, efficiency, and customized experiences; it is more than a tool. Researchers, developers, and companies worldwide are utilizing its potential to create unimaginable methods. In this article, TECHVIFY will discuss the significance, advantages, practical uses, and implementation of generative AI solutions.  Importance and relevance of generative AI in various industries   Generative AI stands at the forefront of transformative technologies, impacting industries…
24 November, 2023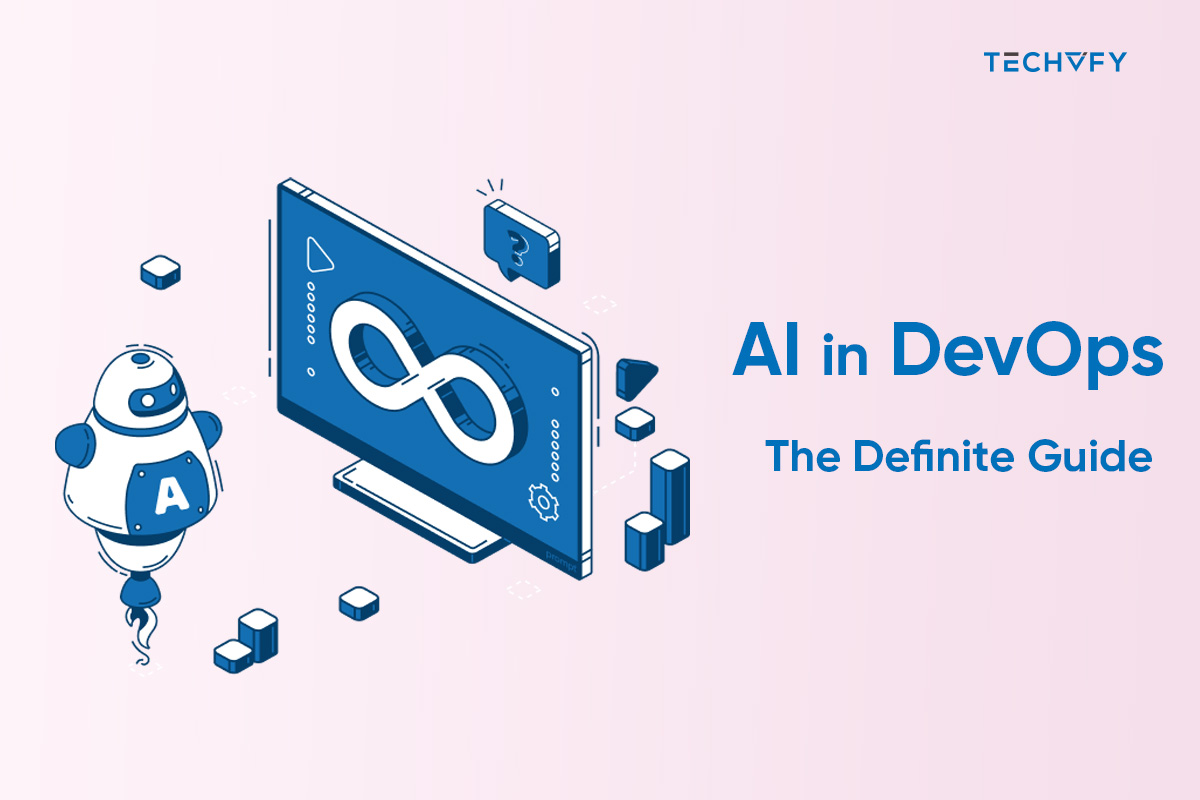 AI in DevOps – The Definite Guide
DevOps merges the realms of software creation and IT operations to deliver software swiftly and reliably. AI, a field within computer science, develops machines capable of tasks resembling human abilities, such as visual recognition and decision-making.   Using AI in DevOps involves utilizing advanced computer technologies to enhance and accelerate software functionality. This integration aids in software testing, preparation, and security.   This article delves into integrating AI into the DevOps transformation journey. We will discuss the various AI technologies employed in DevOps' benefits and examine the challenges of using AI in this field. Additionally, we'll provide a brief overview…
23 November, 2023