DIGINEX – Hong Kong enterprise believe in partnering with us
23 August, 2020
With the slogan "Empower your digital innovation," we are grateful and appreciate the opportunity to accompany the business transformation around the globe. Moreover, in the challenges, we encounter our own paths.  Hence, this article aims to pinpoint how DIGINEX – Hongkong enterprise, about digital finance and blockchain, believes in partnering with us as well as how TECHVIFY has adapted itself for the global environment and scope in the digital transformation era.
We catch the light from a challenging time.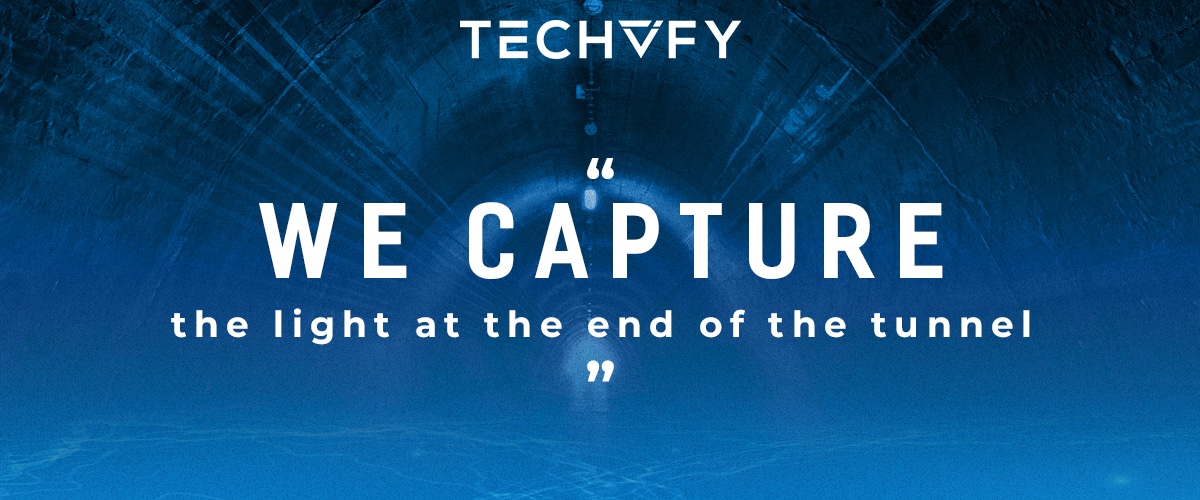 As the year 2020 comes with the challenges of the COVID-19 pandemic crisis, various businesses find it hard to get to grips with this tough situation or even get themselves entangled in the various repercussions. But for us, there is a light at the end of the tunnel; enabling the online mode might be the only way to let your business stay afloat; we take advantage of the "new normal" of the whole world to unleash our capacity for Offshore Software Development Center.
We are appreciated and respect working with Diginex, which is a digital financial service and blockchain solutions company. They partner with institutional investors, corporations, and governments to offer services in terms of digital assets and blockchain technology. Moreover, they have built a Digital asset trading tool built on top of existing institutional platforms.
In this partnership, Diginex believed in TECHVIFY to provide solutions for the services of Website Application, Mobile application and Cloud services which satisfy the Diginex's need with regards to human resources and infrastructure.
Our main criteria are to adapt to global clients.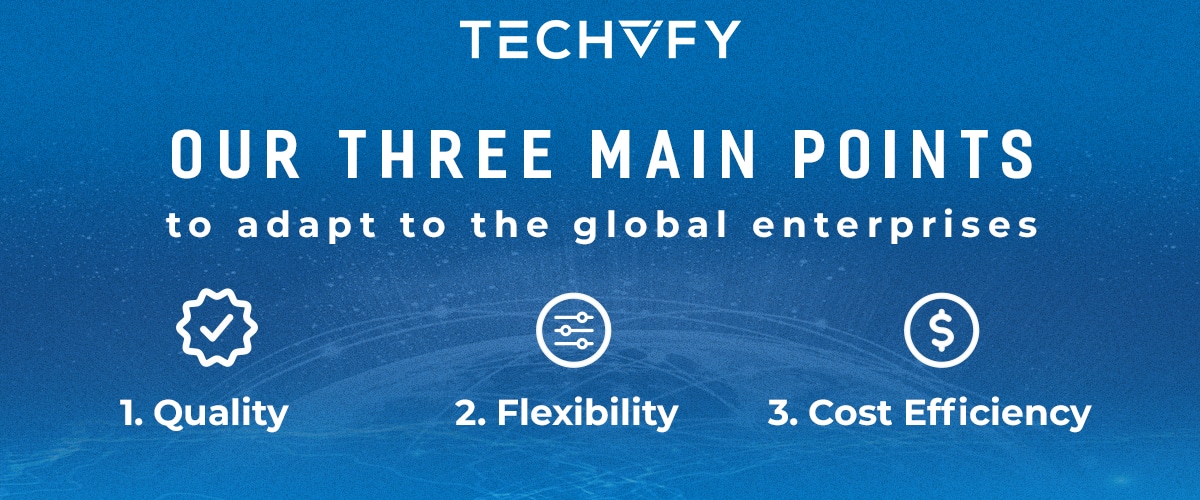 We come first with the proposal for ODC Setup and Operation, which is specifically customized to adapt to the client's environment and requirements, giving the three main points pinpointed below.
1. Quality
TECHVIFY has designed a solution giving customers high-quality services, documented and guaranteed in clearly defined and agreed Service Level Agreements.
2. Flexibility
As the number of new features and other applications' integration might be variable over the years, our solution will give the customer the flexibility to scale the system up based on these variable demands.
3. Cost Efficiency
Based on a mix of onsite and offshore resources, our overall solution would offer the customer the cost-efficient option that brings value to your money.
When the proposal is agreed upon, we continue to implement the subsequent stages of the project, which are Conceptualization, Development, QA & Testing, Deployment, and Maintenance.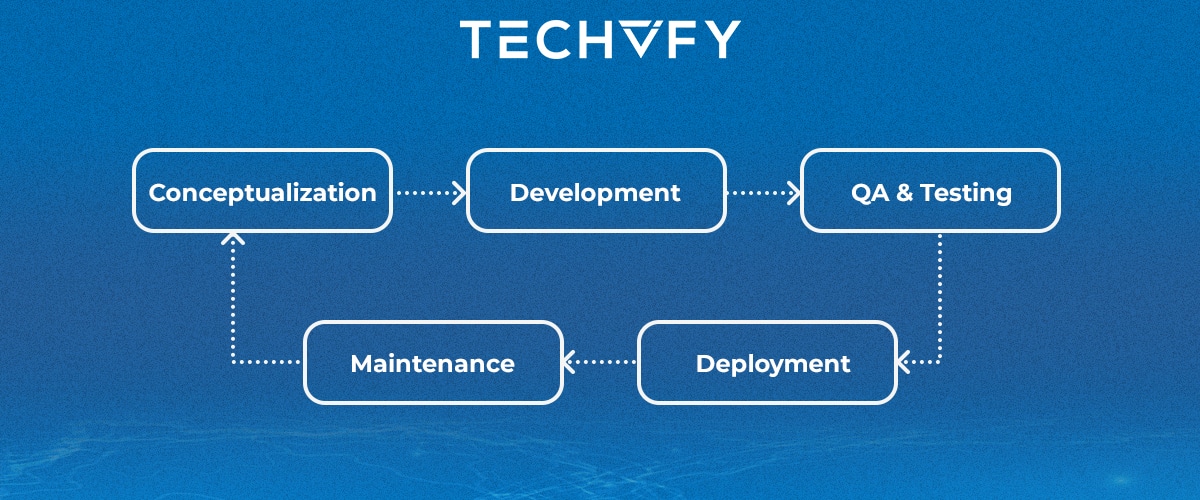 When it comes to the ODC and infrastructure setup, TECHVIFY is going to provide unlimited candidates for customer interviewing as a selection process, as well as various infrastructure options to come up with the customer's requirement as the best fit. In the case of DIGINEX, they may choose a standard ODC which is secured in a TECHVIFY working environment or higher levels of security such as restricted areas and private network lines. We are flexible to adopt the requirement since we have years of experience collaborating with global clients.
We want to engender digital components for Diginex and global digital enterprises.
"A mistake that makes you humble is better than an achievement that makes you arrogant."
We believe that each partner brings us a valuable chance to self-reflect on our human resources and competencies. Getting feedback makes us properly grow since we would enhance our strengths and minimize our weaknesses.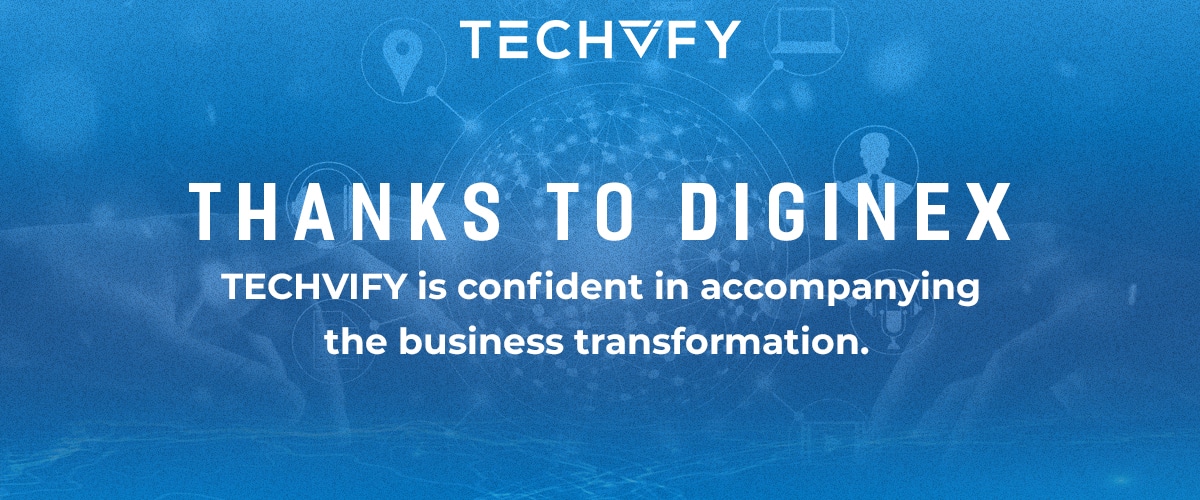 This opportunity to collaborate with DIGINEX – one of our big global clients, has proved our capabilities and proposition in the market and hence expands our path for seizing new potential projects on the global scale; furthermore, it marks the milestones in the company's life cycles.
We proudly claim that TECHVIFY is ready to embrace the challenges and our passion for digital transformation is the spark that spurs our courage in even the harshest situation.
Related Topics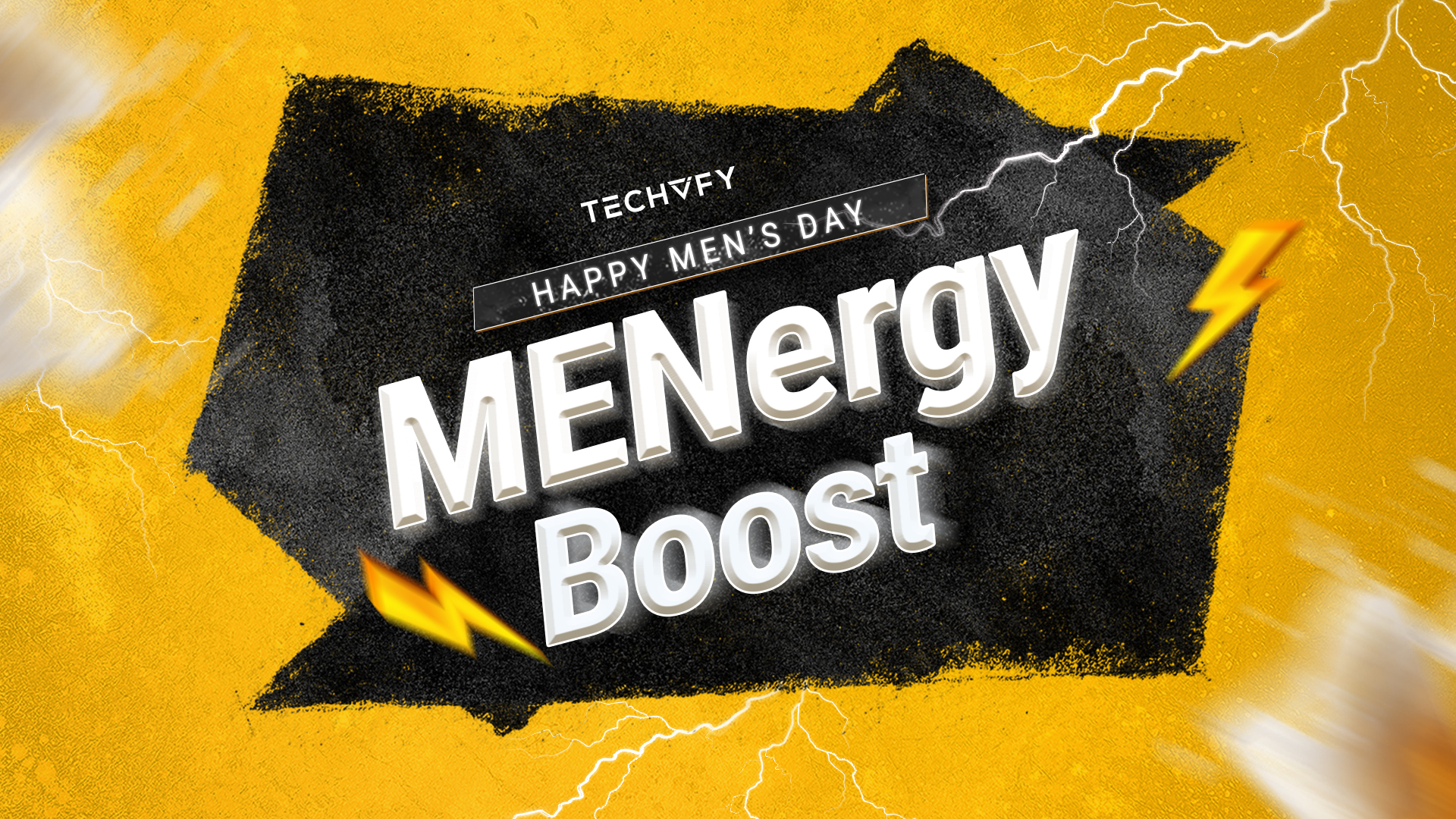 Extraordinary things only available at Men's Day 2023: MENergy Boost
Last Thursday – November 16, TECHVIFY was pleased to organize the Men's Day 2023 event with the theme "MENergy Boost". To honor the youth, enthusiasm and creativity of male employees at TECHVIFY, the event brings energy drinks for productive morning work, good luck wishes, and exciting games. It has attracted more than 100 Techvifers to attend the event. From early morning, the women colleagues prepared surprises for the men at TECHVIFY. At exactly 8:30 a.m., coffee cups and loving messages were ready in front of the reception desk, combined with bunches of yellow and white balloons decorated around the office….
17 November, 2023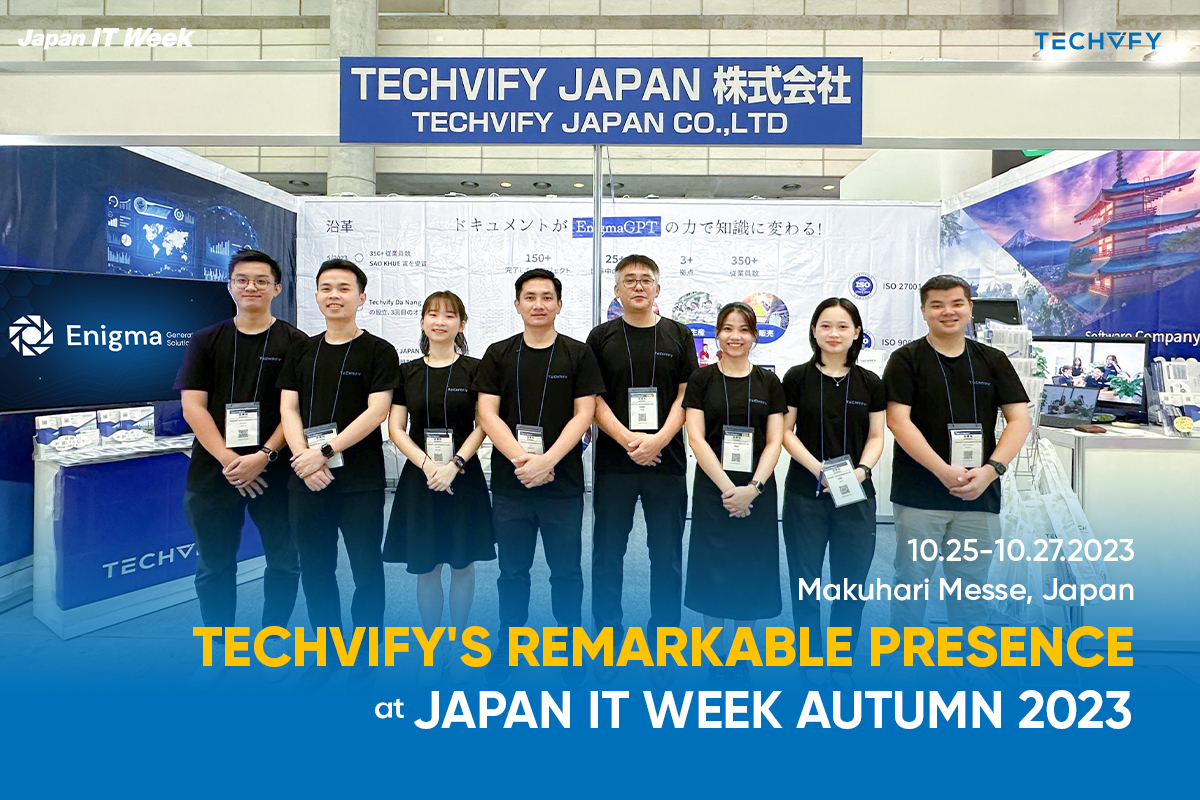 TECHVIFY's Remarkable Presence at Japan IT Week
Japan IT Week Autumn 2023 was held from October 25 to 27 to 29, 2023, at Makuhari Messe in Chiba, Japan. It attracted more than 1,000 exhibitors and 50,000 visitors from various industries and sectors, such as AI, IoT, cloud, security, big data, blockchain, and more. It was a great opportunity for TECHVIFY Japan to network with potential customers, partners, and investors, as well as to learn from the latest trends and innovations in the IT field. TECHVIFY is excited to share our experience at Japan IT Week Autumn, the largest IT trade show in Japan. Here are some remarkable…
01 November, 2023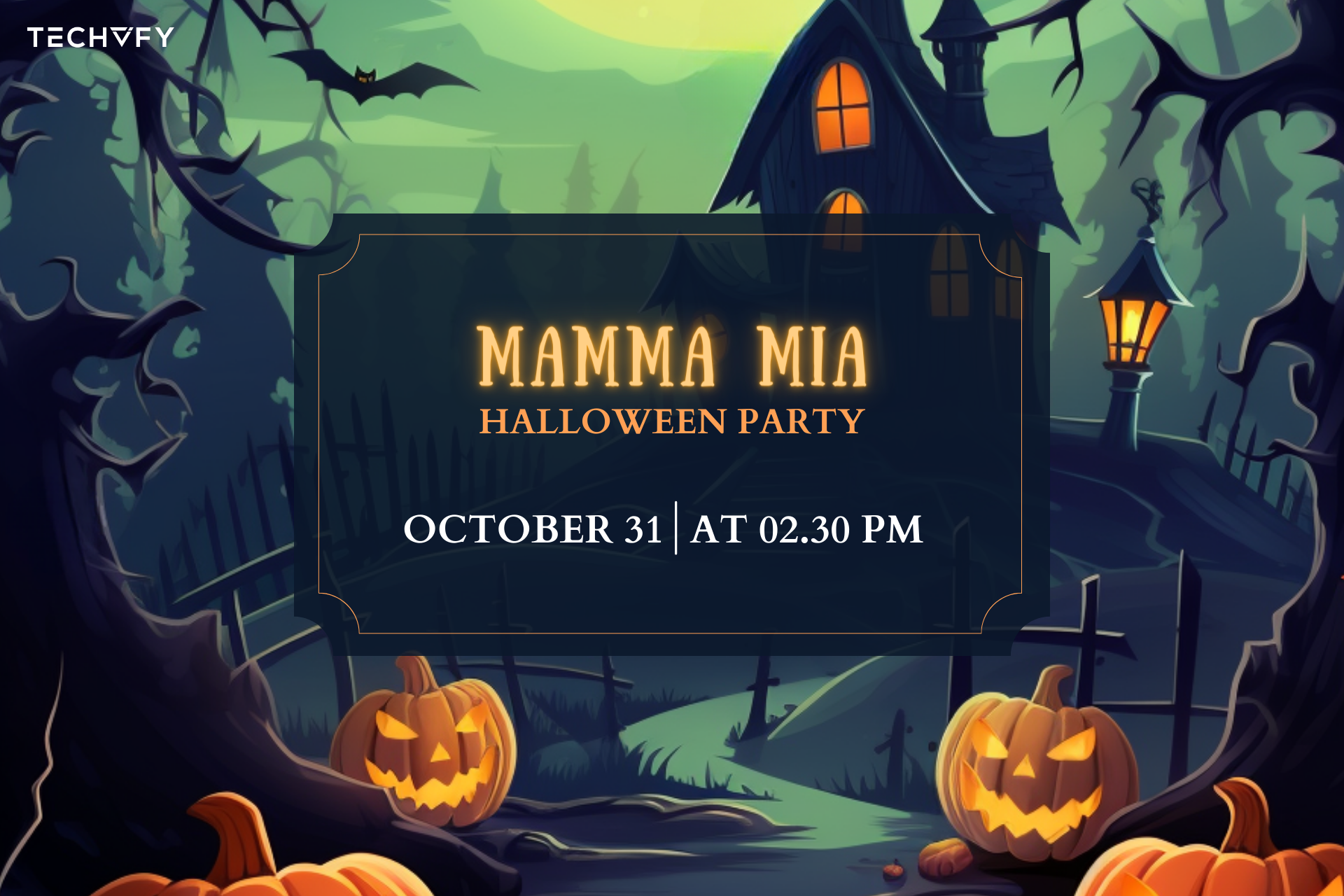 Halloween 2023: Mamma Mia and the Surprises
On October 31, TECHVIFY organized a Halloween 2023 program with the theme "Mamma Mia" to create an exciting atmosphere and surprises for its employees. In this event, "the Messengers from hell" visited each department and delivered refreshing drinks with special and meaningful messages to the employees. "Mamma Mia" is Italian and means "oh my god," expressing surprise at unexpected events or phenomena in life. The Halloween 2023 event was named after this expression to bring an element of surprise to all TECHVIFY staff. Four "devils from the Land of Spirits" named Hugh LK, Nguyen Tuan Anh, Teddy Nguyen, and YuTa…
31 October, 2023