Halloween 2023: Mamma Mia and the Surprises
31 October, 2023
On October 31, TECHVIFY organized a Halloween 2023 program with the theme "Mamma Mia" to create an exciting atmosphere and surprises for its employees. In this event, "the Messengers from hell" visited each department and delivered refreshing drinks with special and meaningful messages to the employees.
"Mamma Mia" is Italian and means "oh my god," expressing surprise at unexpected events or phenomena in life. The Halloween 2023 event was named after this expression to bring an element of surprise to all TECHVIFY staff. Four "devils from the Land of Spirits" named Hugh LK, Nguyen Tuan Anh, Teddy Nguyen, and YuTa Nguyen skillfully cosplayed the famous Japanese cartoon character *Faceless* and **distributed unique gifts to everyone.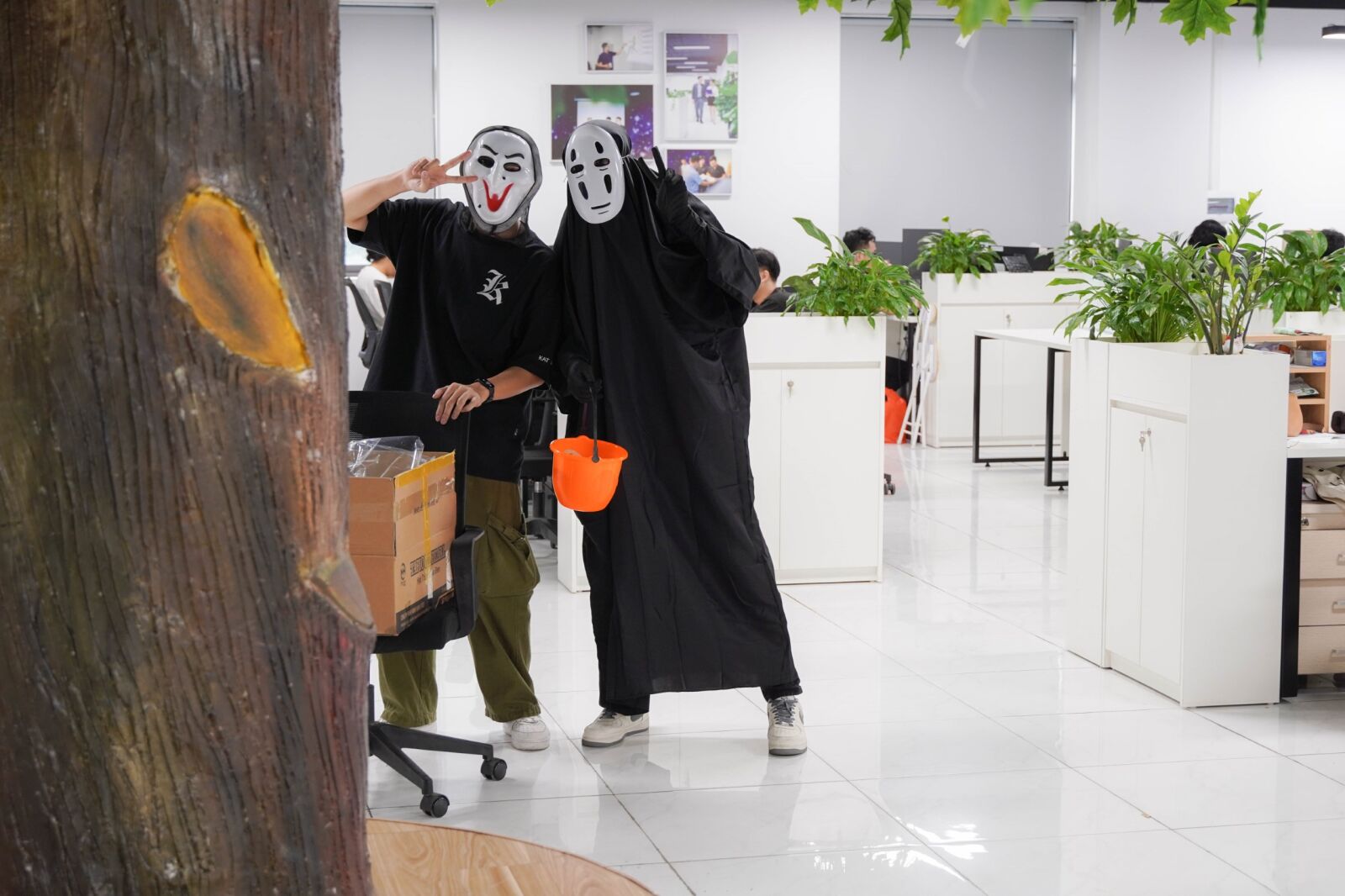 "I was very surprised when Faceless suddenly appeared and handed me water with funny gestures while I diligently worked. It made me and those around me burst into laughter." Ha Minh Nghia from G2 shared.
Moreover, these devils presented small challenges to engage the Techvifers and stimulate their minds, adding excitement and liveliness to the company's atmosphere, especially during a stressful working afternoon.
Dustin Giang from G1 happily commented, "The challenge may seem simple, but it's not. I couldn't figure out who was behind the Faceless mask, so the person in the Witch mask refused to give me candy. However, I managed to get candy from a friend nearby, so it all worked out =)))"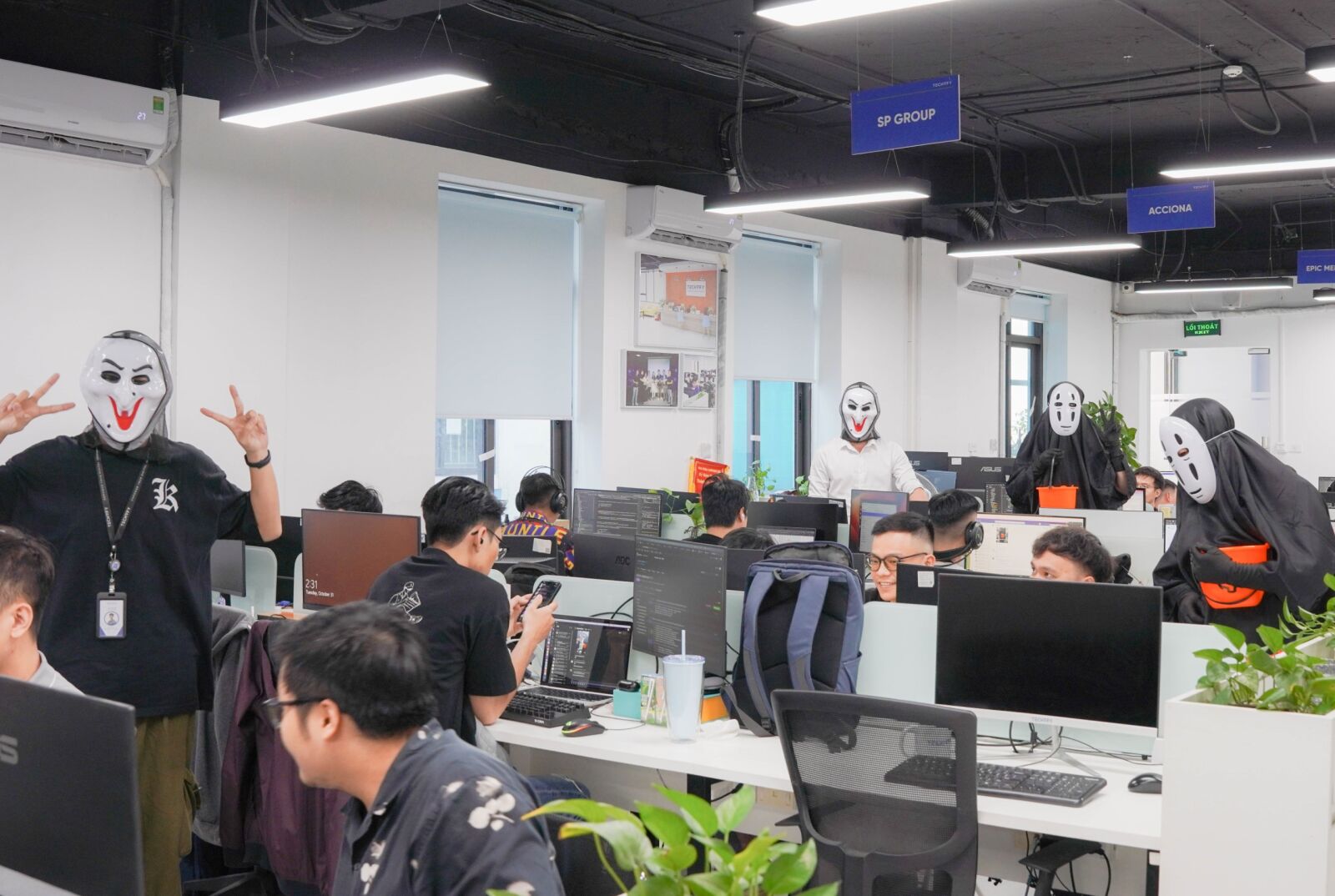 Besides the cool drinks, the organizers prepared special messages for the Techvifers. These messages served as reminders for the changing seasons, emphasizing the importance of staying warm and taking care of their health during the upcoming cold winter. The message conveyed that good health is essential for a happy life and productive work.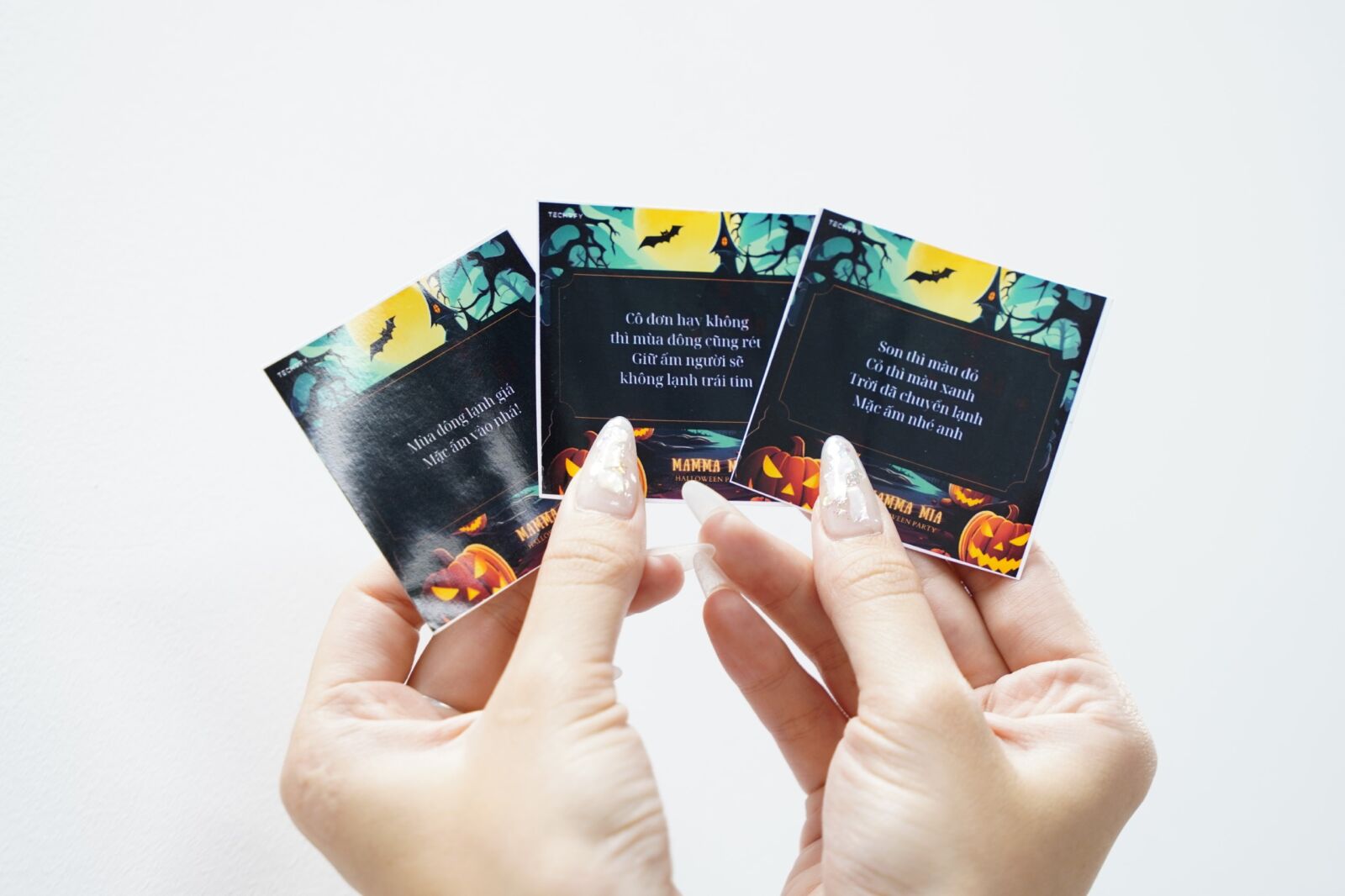 After more than an hour, the "Halloween 2023: Mamma Mia" event came to an end. It was a delightful and surprising experience for all attendees. Let's cherish these beautiful moments!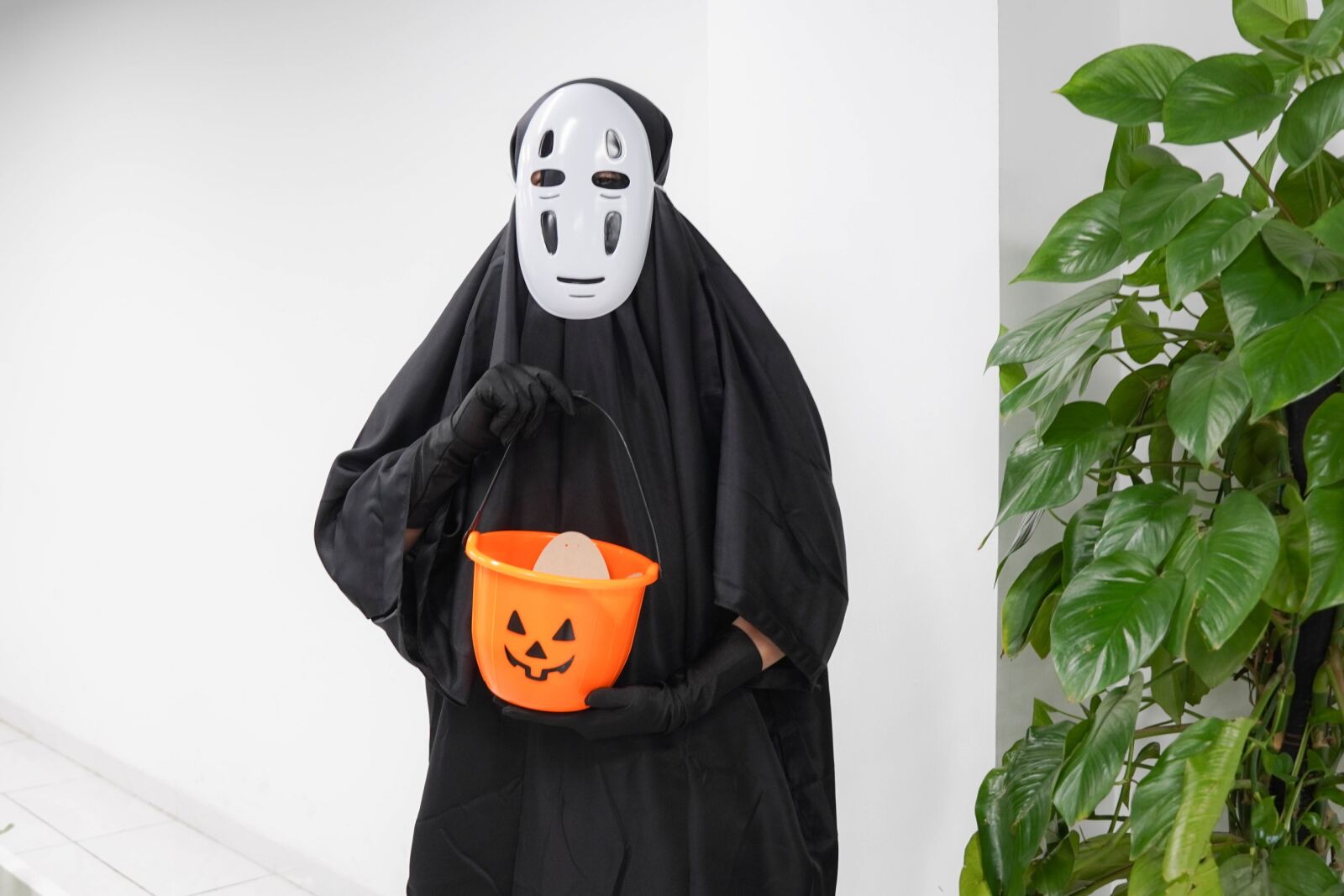 Faceless is coming…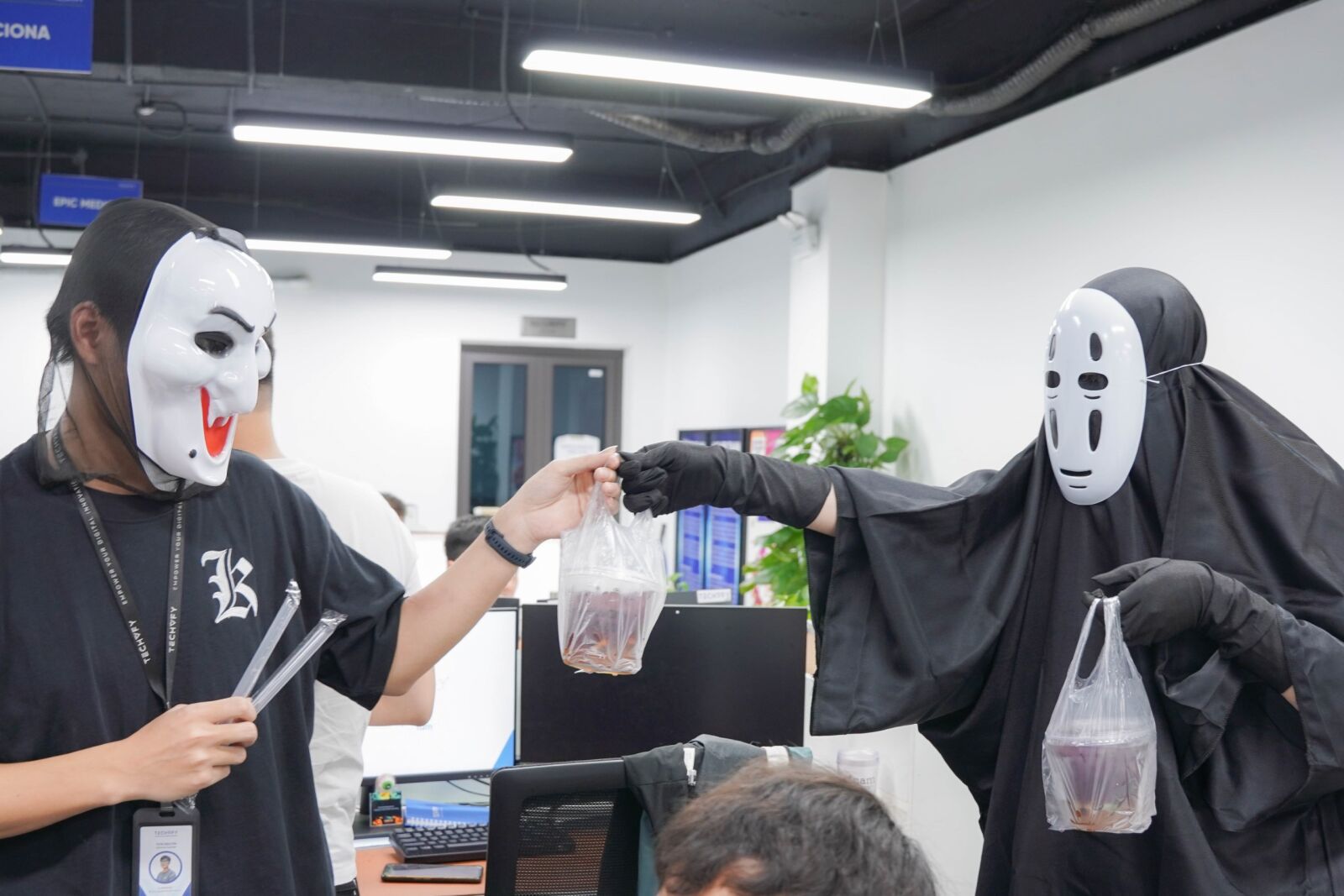 You get one bag, I get one bag, divide it and distribute it to reach our KPI.








No tags for this post.
Related Topics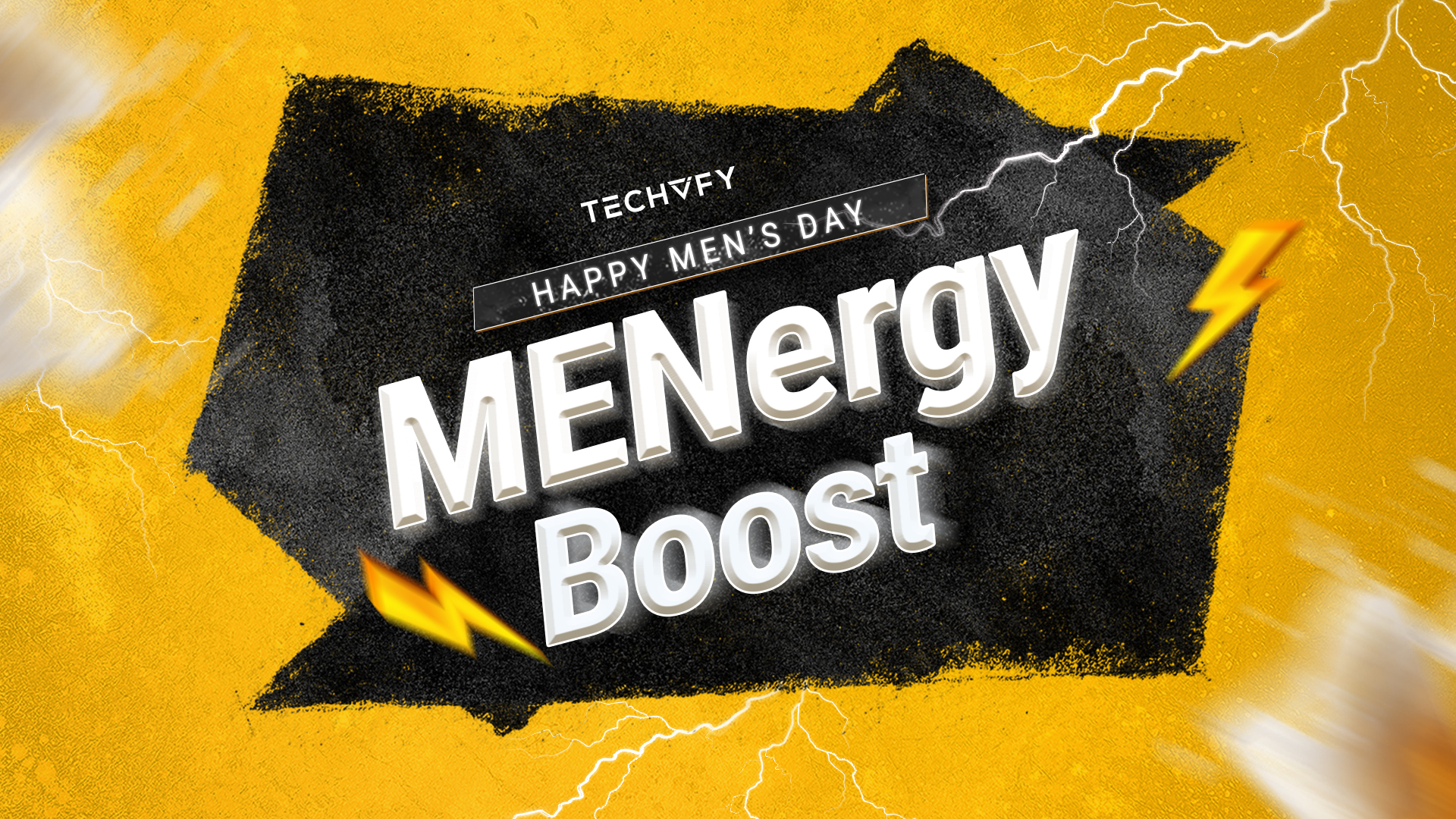 Extraordinary things only available at Men's Day 2023: MENergy Boost
Last Thursday – November 16, TECHVIFY was pleased to organize the Men's Day 2023 event with the theme "MENergy Boost". To honor the youth, enthusiasm and creativity of male employees at TECHVIFY, the event brings energy drinks for productive morning work, good luck wishes, and exciting games. It has attracted more than 100 Techvifers to attend the event. From early morning, the women colleagues prepared surprises for the men at TECHVIFY. At exactly 8:30 a.m., coffee cups and loving messages were ready in front of the reception desk, combined with bunches of yellow and white balloons decorated around the office….
17 November, 2023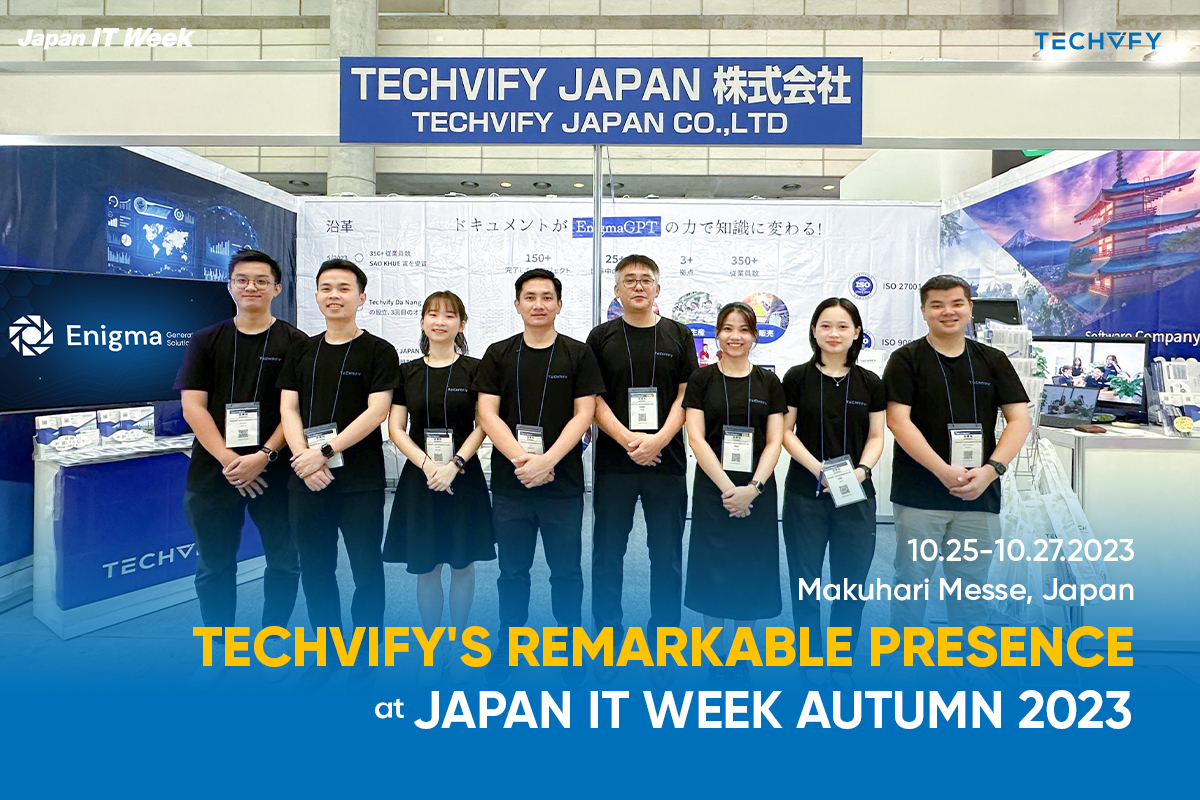 TECHVIFY's Remarkable Presence at Japan IT Week
Japan IT Week Autumn 2023 was held from October 25 to 27 to 29, 2023, at Makuhari Messe in Chiba, Japan. It attracted more than 1,000 exhibitors and 50,000 visitors from various industries and sectors, such as AI, IoT, cloud, security, big data, blockchain, and more. It was a great opportunity for TECHVIFY Japan to network with potential customers, partners, and investors, as well as to learn from the latest trends and innovations in the IT field. TECHVIFY is excited to share our experience at Japan IT Week Autumn, the largest IT trade show in Japan. Here are some remarkable…
01 November, 2023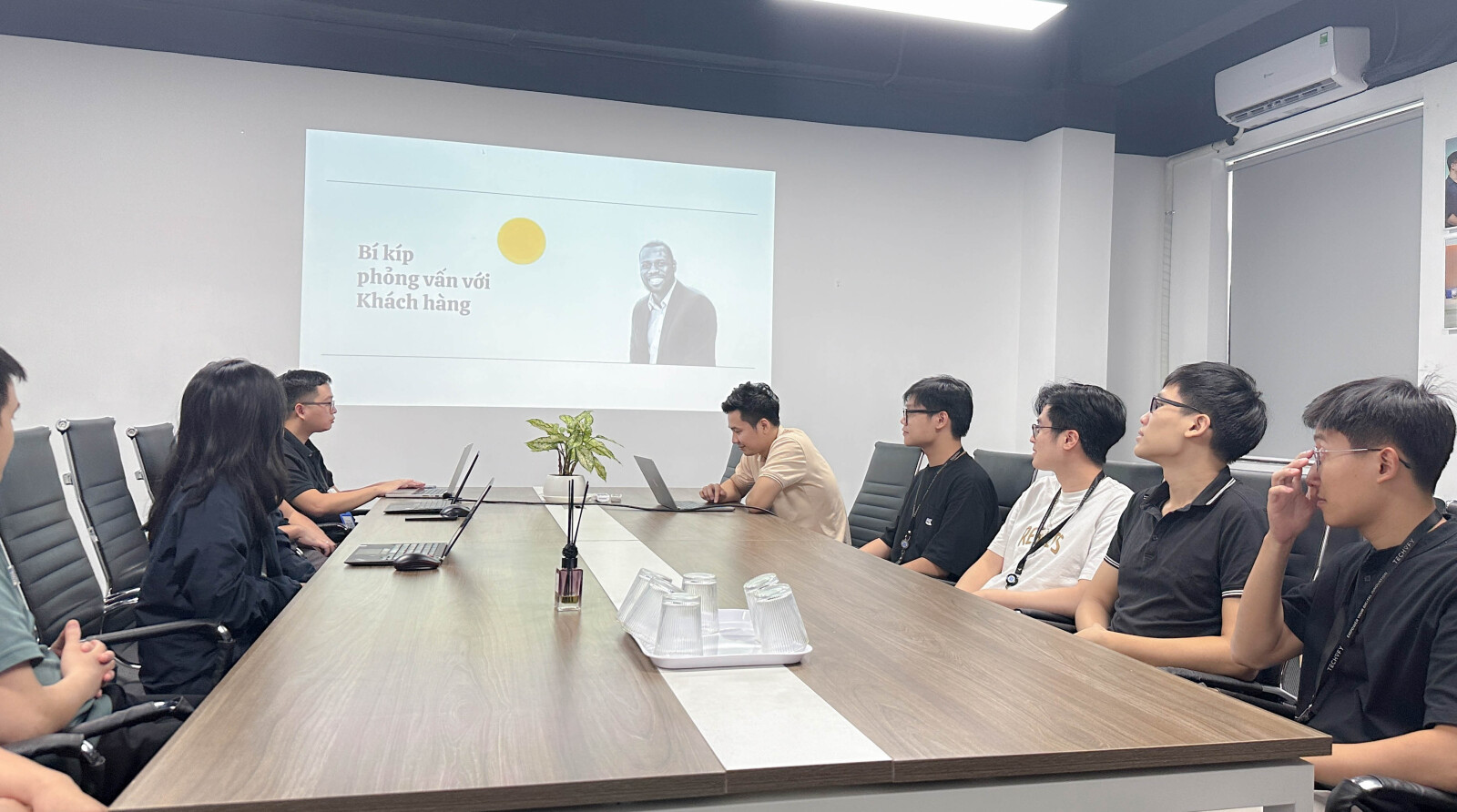 TECHVICON #25: Tips for effective interviews with customers
On October 30, the TECHVICON #25 program with the topic "Effective interview tips with customers" took place with the participation of 27 Techvifers from different departments. Under the lead of two Speakers Hugh LK – Vice Group Lead G1 and Johnny Chung – Vice Group Lead G2, the program brought a comfortable atmosphere and extremely useful knowledge. At this TECHVICON, with extensive practical experience, 2 Speakers declare again the importance of customers in business, especially the outsourcing market in which TECHVIFY is operating. They point out what individuals and companies will gain if they successfully interview customers. From there, they…
30 October, 2023