HAPPY TECHVIFY MEN'S DAY – BRAINBOX
28 November, 2022
It would be great if every day was Men's Day!
That was the sentiment expressed by many male Techvifers after a long day at the Techvify Men's Day: Brainbox 2022 event.
Men's Day 2022 took place extremely excitingly throughout the office. The girls at TECHVIFY have prepared many special activities and programs for the guys, bringing many exciting surprises.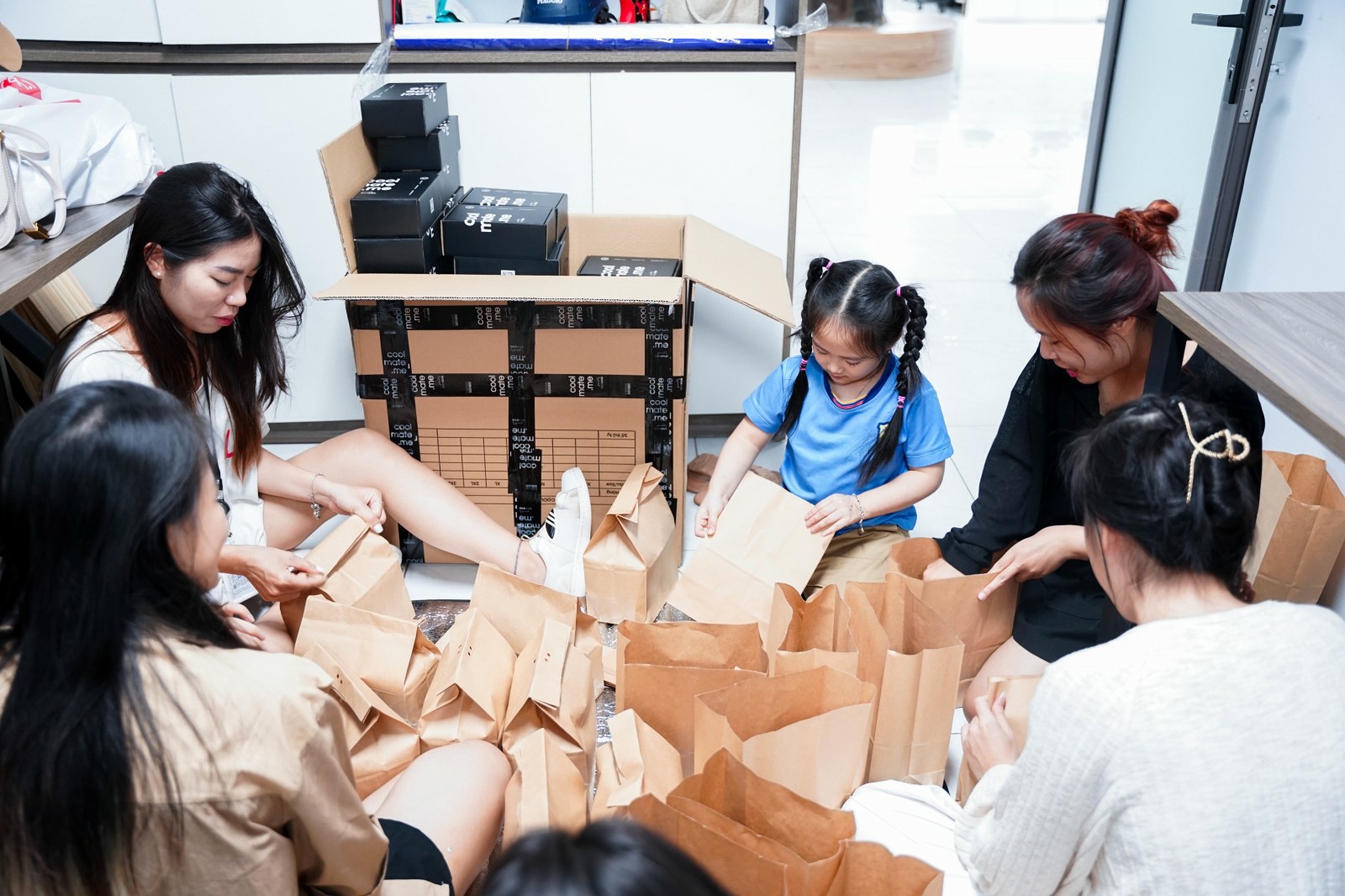 Coming to the company early in the morning, the boys of TECHVIFY brightly smiled when receiving consecutive surprises. The office was beautifully decorated, and cards with loving messages were secretly prepared at each person's seat. Entering the office, the boys got a warm cup of coffee to start an exciting Men's Day.
And yet, as soon as the "hot boys," the Techvifers, were busy swinging their mice, stretching their keyboards, and rolling into the "fix bug" battles to rescue the castles, namely projects, the females continued to appear to bring gifts that our men "fall into." It went without saying how "hot" the air in the office is. Everyone had a bright smile.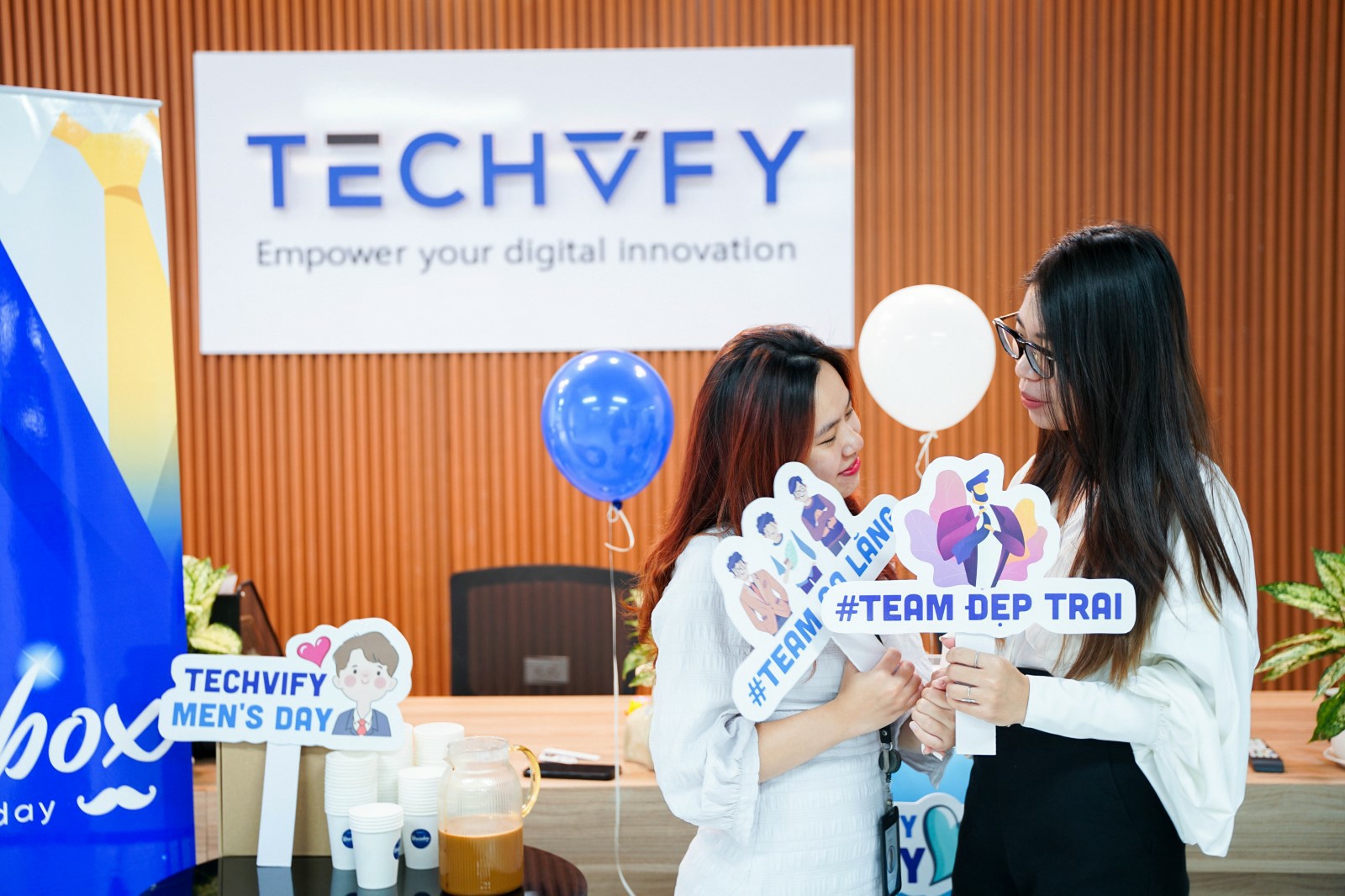 However, that was still the only part that TECHVIFY girls gave to gentlemen. Many exciting things were happening at the event, especially a "flaming" competition program. We found Mr. Strong and Mr. Right in the hearts of the female Techvifers. Our men must have had a day filled with joy and boundless love.
TECHVIFY Men's Day 2022 closed with laughter, and the team spirit strengthened. Hopefully, the male Techvifers will continue to shine and always be admired as "brave soldiers" among girls!
Let's take a look at the memorable moments together!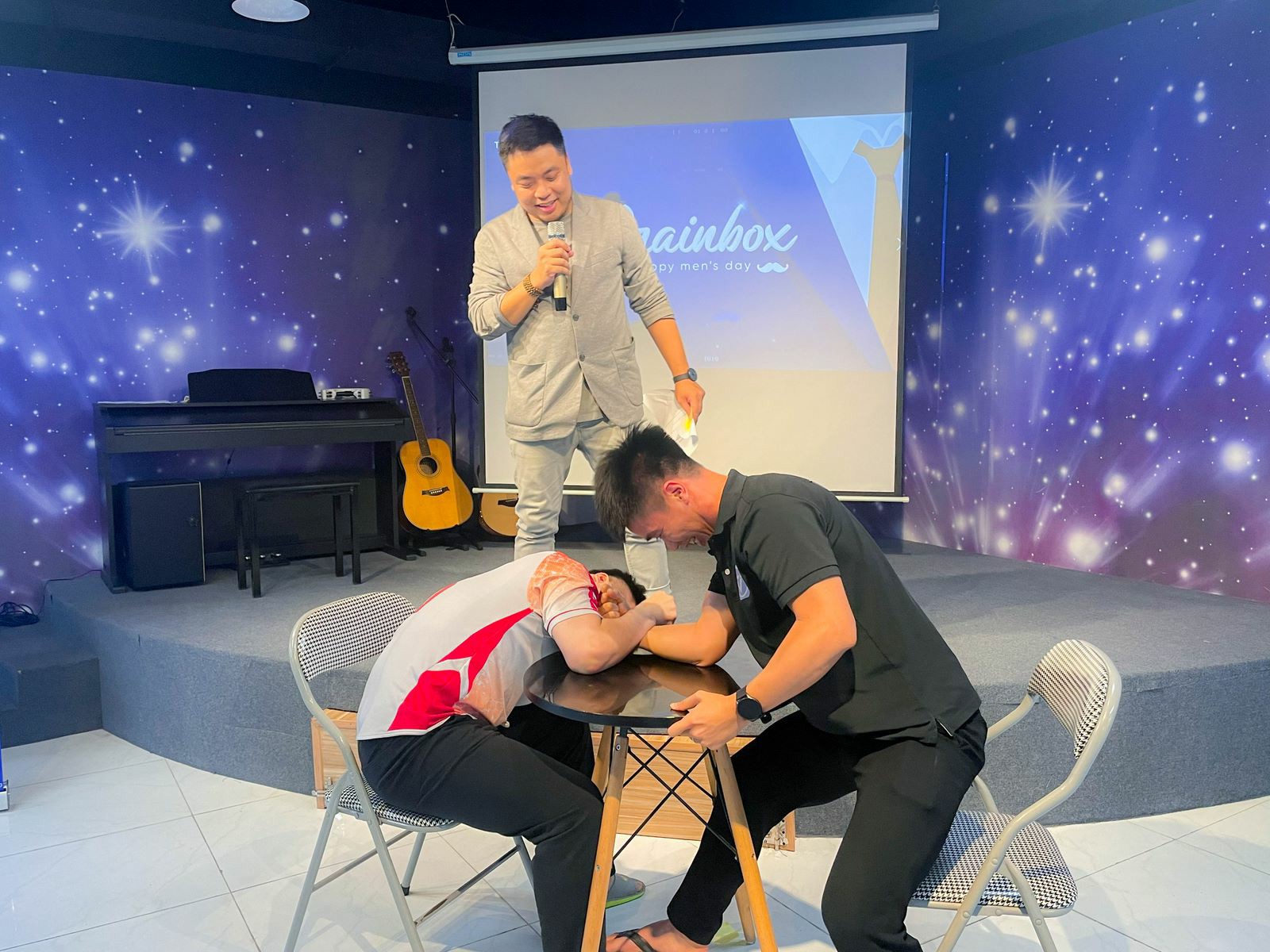 No tags for this post.
Related Topics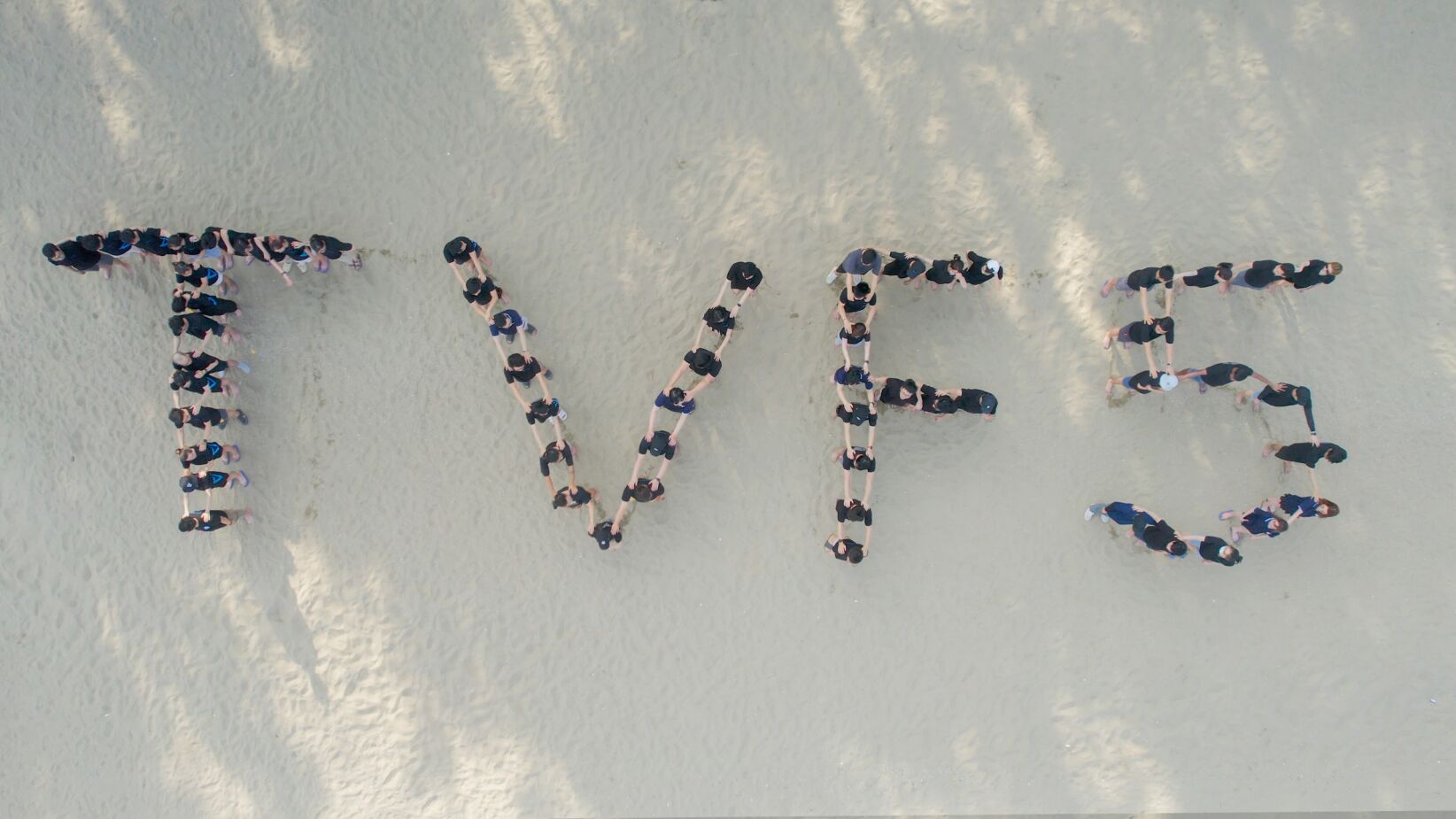 Memorable Moments At TECHVIFY Summer Trip 2023
The TECHVIFY Summer Trip is part of a series of events commemorating the company's 5th anniversary. Spanning two days, Techvifers have shared remarkable memories, engaging in enjoyable Teambuilding activities and a meaningful Gala Dinner. Vibrant Atmosphere At 8 a.m. on August 18th, two Techvifiers cars left Hanoi for Sam Son Beach in Thanh Hoa. Over 90 Techvifers joined this excursion, excited as they anticipated an enriching adventure. The onboard performances were a high point of the 3-hour trip to the distant country of Thanh Hoa. Both managers and staff contributed songs alternately, showcasing the energetic youth that Techvifers possess. Yuta…
30 August, 2023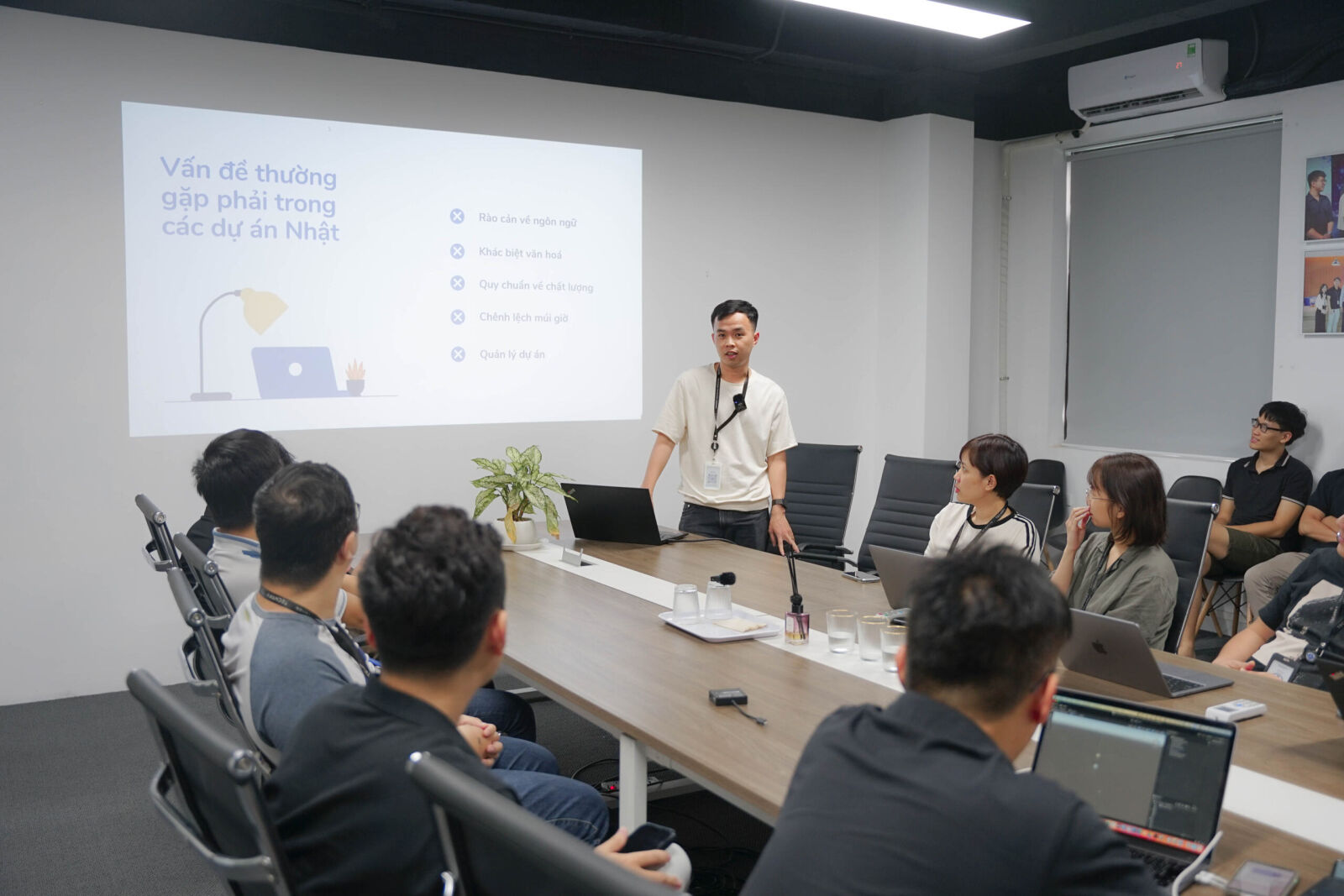 TECHVICON #23 Is only BrSE "Bridge"?
On August 15, at the Tokyo meeting room, TECHVICON #23 was held under the sharing of Speaker Phuc Pham from TECHVIFY JAPAN. With 24 Techvifers from different departments, the TECHVICON #23 event mentioned BrSE connecting work and brought a new perspective on the information connection between departments in each project. Opening in TECHVICON #23, Speaker Phuc Pham shared about common problems encountered in Japanese projects, such as language barriers, cultural differences, quality standards, time zone differences, or project management. Between two different environments like Japan and Vietnam, BrSE's job is essential. The Speaker further explained that BrSE means Bridge System…
15 August, 2023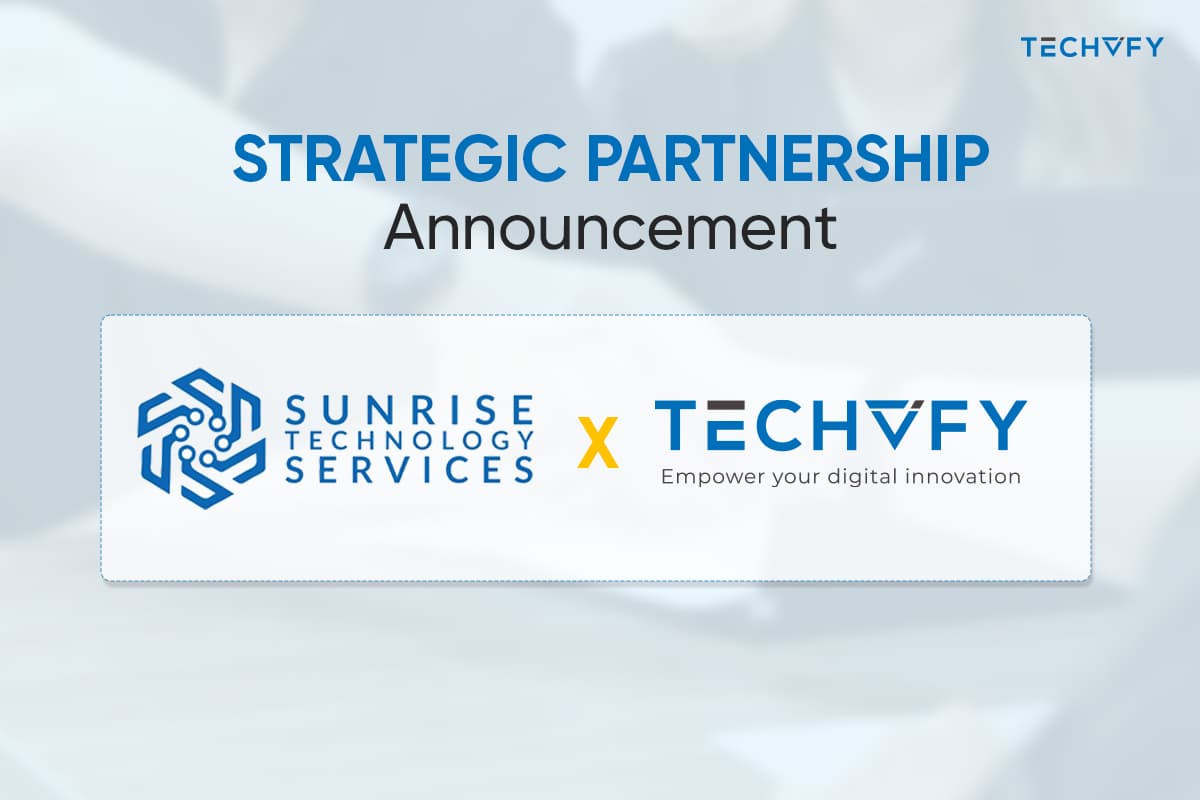 Sunrise Technology Services and TECHVIFY Software: A Powerful Partnership Driving Technological Excellence
Bringing Vietnam to the Forefront of Outsourced IT Solutions and Software Development In a landmark move, Sunrise Technology Services and TECHVIFY Software have forged a strategic partnership to propel Vietnam to the forefront of outsourced IT solutions and software development. This collaboration unites two industry leaders with a proven track record of excellence in their respective fields. The partnership is set to harness their combined expertise, creating a synergy that promises to revolutionize the technology landscape. I. Sunrise Technology Services: Pioneers in Technology Consulting and Outsourced Services Established in 2009, Sunrise Technology Services has emerged as a pioneering force in…
07 August, 2023