How To Hire Offshore Developers For Your Project
04 July, 2022
Building a full-fledged, ready-to-use software product can be very challenging.
In fact, it is daunting even for the most professional developers. Sometimes, it is even tough to find a capable team or agency in your area for a demanding task. As such, you should choose to hire offshore developers.
The process is pretty simple and offers many added benefits, which we will discuss right below.
What Is An Offshore Development Team?
To put it simply, an offshore development team is a group of professionals whose primary job is dealing with tasks that are delegated to them by another company from another country.
There are many types of development teams, and each of them will have specific skills for either a variety of different niches or some particular ones.
The offshore development team is different from in-house development. In in-house development, your company's team will do most, if not all, of the building process for the project.
On the other hand, offshore teams only focus on developing their clients' jobs for profit. They can be a huge corporation or just an independent group.
Why Should You Hire Offshore Development Team?
As we mentioned above, there are many integrated benefits when you choose to hire dedicated offshore developers. 
Often, competition amongst client companies is really high in developed countries. Larger corps will tend to have a lot of influence and capital to invest in development to hire the most talented teams in their areas. These tactics left smaller, less competitive companies with less capable 3rd party developers.
Luckily, software development is not a non-tradable service. Clients with a tighter budget can now opt for delegating their jobs to a qualified offshore team in other areas around the world.
Considering the foreign exchange differences and purchasing power parity, it is often relatively low cost to hire a team from a developing country.
With that said, offshore teams are no less competent than either regional or in-house teams. Sometimes, when a task is too specific or time-consuming, your best bet will be to rely on them for the lion's share of the work.
The clients in question are also looking at a much larger, more competitive job market – the globe – making it much easier to find someone with respectable skills.
Checklist To Choose Right Offshore Development Teams
Define Your Goal And Budget
It is the first and cornerstone step for your future success, but many neglect it. Ask yourself these questions before you go to choose your partners:
What application/software are you trying to build?
What is the necessary infrastructure?
How much are you willing to pay for the project?
What is the desired quality?
Having a clear goal will help you make ways to communicate in the long run better.
Their Expertise And Experience
When it comes to choosing a vendor, these are of utmost importance after you know what you want to achieve. It is best to choose a proficient and knowledgeable partner in the required domain.
You can contact potential suppliers to check if they tick the boxes. Frequently, larger companies will have past customers that you can refer to. If your partner is an independent team or freelancer, try to reach out for their portfolio and resume.
Security Policy
Due to the differences in laws and regulations between different countries, choosing a company with a reliable security policy is not always easy. A more trustworthy partner will dramatically reduce your chance of getting forked or data breached.
Cost-efficiency
Ensure that the vendors you are looking at have a competitive price range for the tasks. Choosing the right one means you can save a lot of money for more demanding in-house tasks.
Client Feedback
Last but not least, past clients' feedback is an excellent reference source for the developers' capabilities, punctuality, responsibility, and quality of work. They are the makers or breakers of your entire project.
How To Find And Hire Offshore Software Developers?
Asia, or Vietnam in particular, is one of the best places you can hire offshore software developers.
Decide What Kind Of Offshore Software Developer You Want
Vietnam offers a wide range of vendor types for its clients, like any other job market. You can choose either a Front-end developer, a Back-end, or most preferably, a Full-stack team.
The decision comes down to your business models and financial management, as well as your goals. Each type will provide a different kind of service for your product, so you can choose to hire your front-end from one company and your back-end from another, or vice versa.
Front-End
Front-end developers will be in charge of UI and UX. They make sure that the users can easily communicate and use your product.
Back-End
On the other hand, back-end refers to server-side development, which focuses on the database, script, server, and architecture – the backbone of a product.
Full-Stack
Full-stack development requires excellent skills and results from both the frontend and backend. They fulfill every requirement and help you through from the concept to launching and supporting.
Company Or Freelancer?
Next, you need to answer whether you want a company-based team or a freelancer/independent vendor.
You will soon find out that a company or freelancer type of worker rarely reflects the quality of their work. On the contrary, it often only boils down to scaling and fees. For example, for smaller, more specific tasks, you can hand them out to independent workers for the best possible quality-price ratio.
Other than specific-demanding skills, there are many advantages of hiring a freelancer:
They often offer a relatively lower price than a company for the same job.
They work independently and can communicate directly to you for the best results.
Perfect choice for small, short-term projects.
Flexibility in terms of work schedule and requirements.
However, please note that it can be much harder to find decent, competitive freelancers than a company since there are a lot of them, and it is not as easy to look at their past experiences for reference.
Moreover, freelancers are often much more specific when it comes to expertise, whether it's front-end, back-end, or domain knowledge. As such, you will have to hire many different people to work on different parts of your projects. The lack of integrity, therefore, is a significant challenge.
On the flip side, company-based teams offer some great benefits alongside a more complicated process and higher price range.
They often have a rigid structure, integrity, and work ethic that is hard to beat.
Their expertise and experiences are much broader than those of a freelancer.
You can have a higher chance of getting higher quality products since quality decides the life and death of a business.
More often than not, they are professional and offer a broader price range.
They are also suitable for full-fledged, long-term projects.
It is also easier to find a competent company for any job requirement.
Outline A Job Description With Clear Requirements
Similar to having a clear goal for your project, it is advisable to outline a detailed description to find the best candidate possible.
Try to answer these questions in your description:
What is the niche/domain you are working at?
What is the goal of your project?
What is your budget?
What are the requirements for work ethics and privacy policy?
What is the general timeline for the project?
What skills and knowledge do you require?
Where To Find Candidates?
You can easily find competitive candidates on either IT job sites or simply Google.
IT Job Sites
There are dozens of reputable websites for a headhunter in the IT industry in Vietnam. Sites like CareerBuilder or Vietnam works are among some of the most reputable ones. You can quickly scan for candidates' portfolios and experiences on these sites or post your jobs and wait for applications.
Top Rating Sites On Google
It is another excellent source and is widely used, so you will find helpful feedback here. Other choices include LinkedIn and other job networks.
Why Should You Hire Offshore Software Developers in Vietnam?
As we have said earlier, Vietnam easily offers some of the best quality products in Asia. Here are several of its advantages you should consider:
A great education system with well-trained experts.
Great at communication and always helpful.
They are famous for their work ethic and punctuality.
The billings are exceptionally competitive.
English influence and low cost
Some Suggested To Hire Offshore Developers In Vietnam
TECHVIFY Software
TECHVIFY Software is one of the top-notch development providers in Vietnam. They offer straightforward processes and one of the best communications. As of now, they have completed at least 80 projects for more than 24 clients worldwide.
They offer cloud service, testing services, and web and mobile applications. Techvify also has a branch in Japan, so you can ensure that the company has a steady place in the Asian job market.
CMC Global
CMC Global is another leading expert in the industry, which boasts 28-plus years of experience. It surpassed 200 customers all over the world and has six offices in three different countries. The company primarily focuses on cloud, IoT, and data services.
FPT
There is not much to say about FPT since it is arguably one of the best and most well-known tech companies in Vietnam and Southeast Asia. FPT Software offers global-quality products to more than 700 customers, a hundred of which are in the Fortune Global 500.
Conclusion
Like it or not, you have to admit that some of the most prominent contenders in the IT industry have chosen to hire offshore developers for their projects. With such an exceptional quality-price ratio and a great pool of choice, it is hard to resist the trend and choose otherwise for your company in 2022.
Related Topics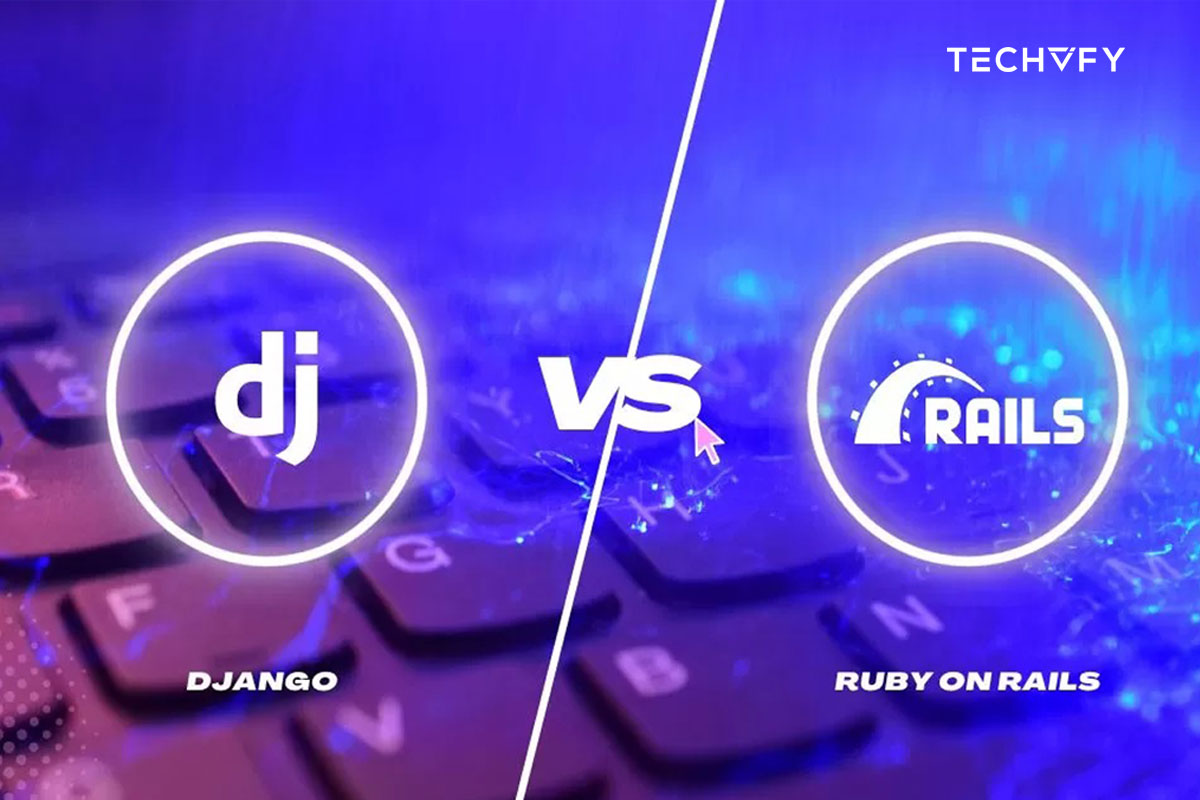 Ruby on Rails vs Django: Which Framework for Your Project?  
In the dynamic world of web development, two frameworks stand out as giants: Ruby on Rails vs Django. Both frameworks are open-source, high-level, and designed to streamline the development of web applications. While they share many similarities, they also possess distinct characteristics that cater to different developer preferences and project requirements. In this article, TECHVIFY will discuss two frameworks to help you understand the basis for making vital choice decisions. I. What are Ruby on Rails vs Django? 1. What is Ruby on Rails? Ruby on Rails (RoR) is a full-stack web application framework in the Ruby programming language. Embracing…
27 November, 2023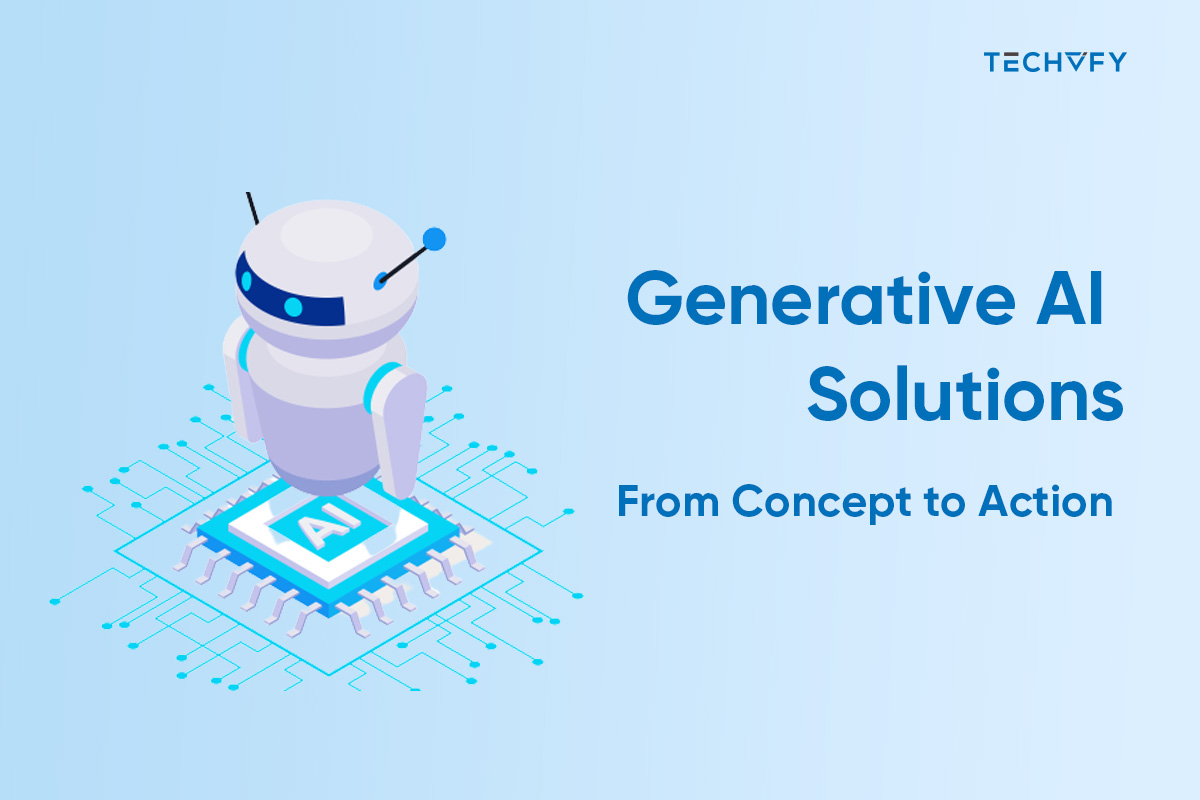 Generative AI Solutions: From Concept to Action
These days, generative AI influences many industries and brings about a fresh wave of innovation and change. It is at the center of the latest developments, from innovations in healthcare to transforming the entertainment sector. This revolutionary technology fosters creativity, efficiency, and customized experiences; it is more than a tool. Researchers, developers, and companies worldwide are utilizing its potential to create unimaginable methods. In this article, TECHVIFY will discuss the significance, advantages, practical uses, and implementation of generative AI solutions.  Importance and relevance of generative AI in various industries   Generative AI stands at the forefront of transformative technologies, impacting industries…
24 November, 2023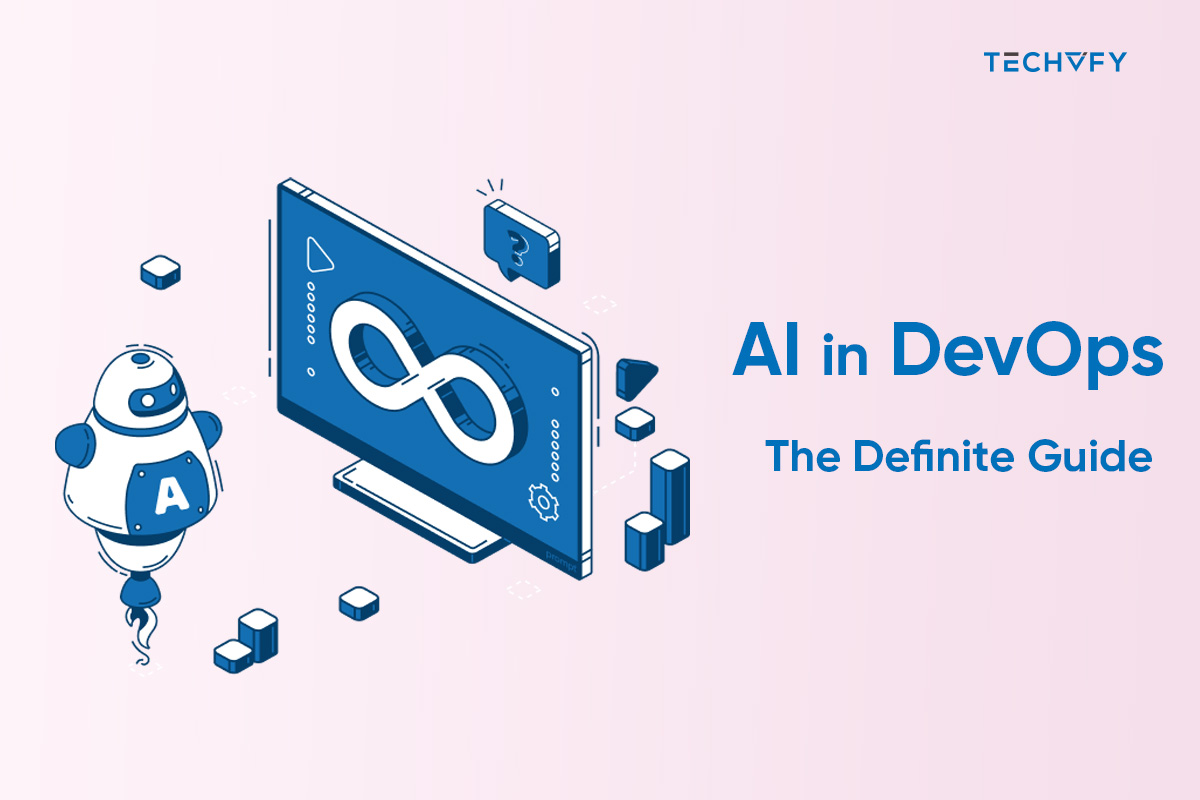 AI in DevOps – The Definite Guide
DevOps merges the realms of software creation and IT operations to deliver software swiftly and reliably. AI, a field within computer science, develops machines capable of tasks resembling human abilities, such as visual recognition and decision-making.   Using AI in DevOps involves utilizing advanced computer technologies to enhance and accelerate software functionality. This integration aids in software testing, preparation, and security.   This article delves into integrating AI into the DevOps transformation journey. We will discuss the various AI technologies employed in DevOps' benefits and examine the challenges of using AI in this field. Additionally, we'll provide a brief overview…
23 November, 2023