Top 10 Offshore Software Developers in Vietnam
15 August, 2023
In recent decades, Vietnam has emerged as one of the world's best destinations for software outsourcing. High-quality software vendors with lots of positive feedback and results from international clients contribute to Vietnam's success in the global technology industry. This article will discuss the top 10 offshore software development companies in Vietnam. 
I. Offshore software development meaning  
Offshore software development is the process of delegating project operations to a third-party software outsourcing vendor. You should work with an IT Partner rather than a freelancer if you intend to outsource the entire construction process. 
Nowadays, businesses must consider many elements when building a new product, such as team management, timelines, budgets, and technical factors. Offshore software development is the best choice because it simplifies things when selecting an offshore development company for your projects. You can remove a lot of focus from management, building infrastructure, and more if you delegate some of your responsibilities to specialists for your projects. 
Offshore software development in this era is trending to help enterprises gain access to talented human resources, land better prices on product development, and retain competitive advantages compared to their opponents in the market. 
II. Why choose offshore developers in Vietnam?  
Vietnam has established itself as one of the top locations for outsourced software development, although its IT outsourcing industry is new compared to more established markets like China or India. Businesses have a number of reasons to choose Vietnam for their projects. 
Countries with low prices for outsourcing services will naturally have an advantage when considering this option, as outsourcing's main goal is to reduce costs. The cost of Vietnamese developers is between 30 and 40 percent cheaper than that of developers in nearby countries like China or India while still delivering high-quality development projects. 
Young and talented professionals 
Vietnam has actively opened institutions to teach engineers to increase the workforce's expertise in the IT industry during the past decades. In Vietnam, the government has given young people good care in terms of both their spiritual and educational development aspects. Therefore, it is easy to understand why there are more and more teams of young, energetic mobile and web application developers in this country. 
Education in Vietnam also focuses on teaching foreign languages, mainly English. That is why, after graduating, most developers are likely to be fluent in the language. This helps them a lot when working with international clients, communicating with project managers, and reading and getting insight into IT materials. 
III. Top 10 Vietnam Offshore Software Development Companies
Choosing the right partner to optimize the process and assist you in finding the best solutions is critical to maintaining a competitive advantage in the increasing technical demand background. Below are the leading offshore development companies in Vietnam: 
Savvycom Software 
Savvycom is a Vietnamese software outsourcing company focusing on finance, retail, and healthcare for domestic and international clients. They have more than ten years of experience providing mobile app & web app development and cloud & DevOps solutions. 
TECHVIFY Software 
TECHVIFY Software is the leading software development company in Vietnam. We concentrate on developing custom software, web and mobile applications, and IT consulting.  
On your digital transformation journey, TECHVIFY wants to be your top-tier technical partner, assisting you in cutting time and expenses associated with technology. As a result, you can increase your resources and focus on your core values.  
In addition, we take pride in providing specialized offshore development services that are trusted and acknowledged by many clients worldwide, including Singapore, Australia, Japan, the USA, Ukraine, Europe, and more. We assembled a team of highly qualified technical architects and senior programmers & engineers. 
With an emphasis on the following services, we provide time- and cost-effective digital transformation solutions, including mobile/web application development, custom software development, QA & testing services, blockchain & AI development, cloud services, artificial intelligence, and more.  
TECHVIFY's goal is to become a firm with a highly standardized process that we use to collaborate with clients to map their journey and make it a reality. 
Our team of skilled developers, business analysts, Scrum Masters, and QA specialists work tirelessly to ensure that you are delighted with the final products. In other words, TECHVIFY satisfies all client needs while being reasonably priced and supported as soon as any bugs arise. 
KMS Technology 
KMS Technology is one of the well-known software development firms based in Ho Chi Minh City, Vietnam. They offer comprehensive agile development support, including big data integration and analytics, DevOps, product development, test automation, platform modernization, and more. They aim to help businesses achieve their goals by providing high-quality solutions and tried-and-true best practices. 
NashTech 
NashTech is part of Nash Squared, an IT outsourcing company with seven operations in Vietnam, the UK, and the United States. They provide robust and striking software solutions for various industries, including education, finance, media & entertainment, real estate, healthcare, etc. 
Co-Well Asia 
Co-Well is a software outsourcing company based in Vietnam, with offices in both Hanoi and Danang. This vendor has 400 employees and concentrates on developing mobile applications, web app solutions, e-commerce projects, and testing services. Besides, Co-Well is one of the few outsourcing firms with augmented and virtual reality expertise.   
Saigon Technology 
Saigon Technology has always been the most popular name when looking for software outsourcing firms in Vietnam since it has had a solid presence in the global IT industry for ten years. Saigon Technology is a reputable Agile software outsourcing company in Vietnam with a solid track record of repeat customers from all over the world, primarily from Europe, Singapore, the United States, Australia, and North America. They are well-known for their developers' knowledge of various technologies and programming languages, including PHP, microservices,.NET Core, ReactJS, AWS, Java, and machine learning. 
Beetsoft Co LTD 
With over six years of operation, 500+ members, growing expertise in IT outsourcing and consulting, BPO, annotation, and offering mobile app & web development, game development, VR, AR, MR, and AI solutions, Beetsoft Co. is another viable option when it comes to outsourcing. Recently, they have turned their focus to the healthcare, manufacturing, and financial sectors. With extensive expertise and experience in various programming languages and frameworks, their developers form potential solid teams. 
TMA Solutions 
TMA Solutions is a privately held software outsourcing business in Vietnam that was founded in 1997. It has offices in many nations worldwide in addition to its headquarters in Ho Chi Minh City. They rank among the biggest outsourcing firms in Vietnam. 
Their engineering staff is skilled and has completed numerous significant and challenging projects. TMA Solutions provides a lot of enterprise software solutions, including managed services, visual design, porting & migration, and production support.  
TPP Technology 
TPP Technology is one of Vietnam's top ten software outsourcing companies. You can hire them as your expanded team to develop your software product end-to-end. They have a team of highly qualified programmers and IT professionals in Vietnam and abroad who have extensive international experience and can deliver solutions for a variety of cutting-edge platforms and technologies. They offer a wide range of technological services, including business and digital transformation, the creation of custom software, consulting for business solutions, and cybersecurity. 
Orient Software 
Orient Software, founded in 2005, is a software development vendor that supplies high-quality services to its clients. Through top-notch technology solutions, Orient aids SMBs and corporations in accelerating their digital transformation and quickly reaching their business goals.  
This outsourcing provider delivers custom software development services like software product development, database development, mobile & web application development, and cloud & DevOps to small and large enterprises. 
Sum Up  
Vietnam is an excellent offshore software development destination for your next projects. We hope that the above list is helpful for you when looking for your ideal offshore vendor in Vietnam.  
When working with TECHVIFY, you will benefit from our years of experience as leading offshore software developers in Vietnam. We have a creative, young, and committed team with proven experience in various fields, including finance, insurance, hospitality, e-commerce, manufacturing, and internet services. 
We are committed to constantly pursuing up-to-date technical knowledge and trends to provide the best-qualified solutions to valued clients. Please browse our website to learn more about the services and technology solutions that we are currently offering. 
No tags for this post.
Related Topics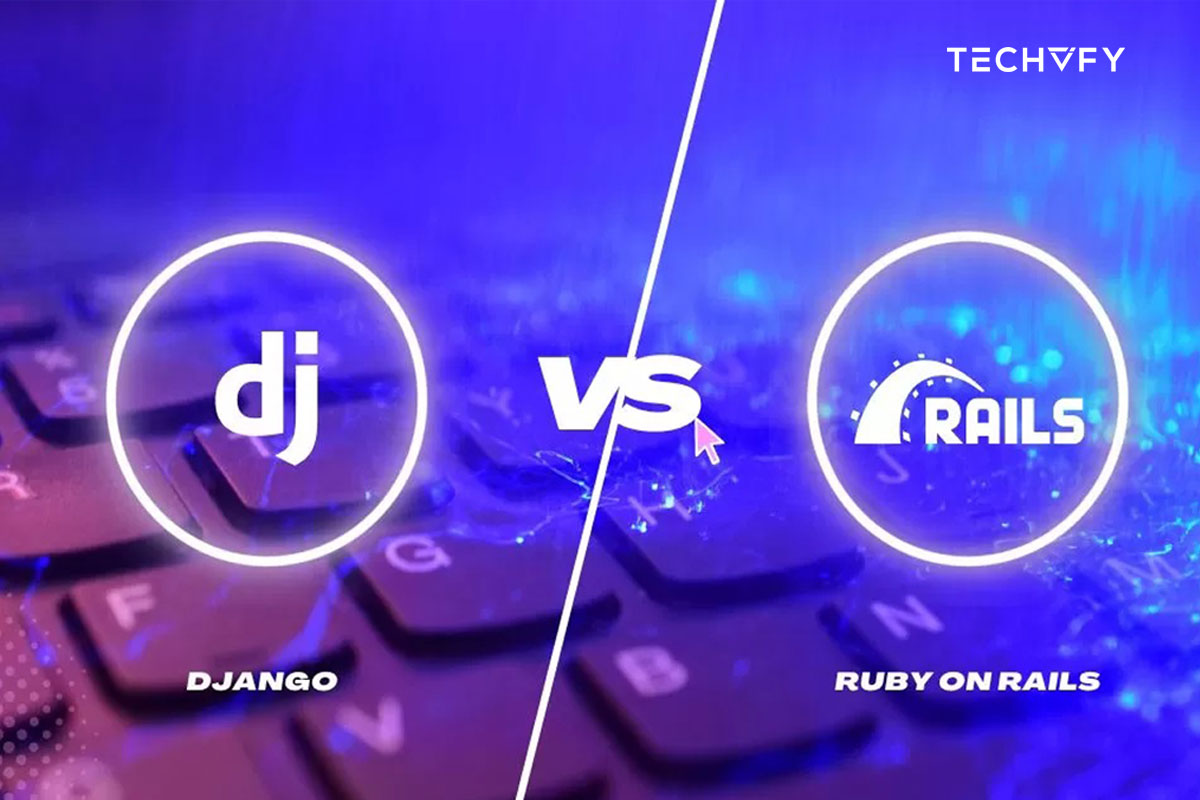 Ruby on Rails vs Django: Which Framework for Your Project?  
In the dynamic world of web development, two frameworks stand out as giants: Ruby on Rails vs Django. Both frameworks are open-source, high-level, and designed to streamline the development of web applications. While they share many similarities, they also possess distinct characteristics that cater to different developer preferences and project requirements. In this article, TECHVIFY will discuss two frameworks to help you understand the basis for making vital choice decisions. I. What are Ruby on Rails vs Django? 1. What is Ruby on Rails? Ruby on Rails (RoR) is a full-stack web application framework in the Ruby programming language. Embracing…
27 November, 2023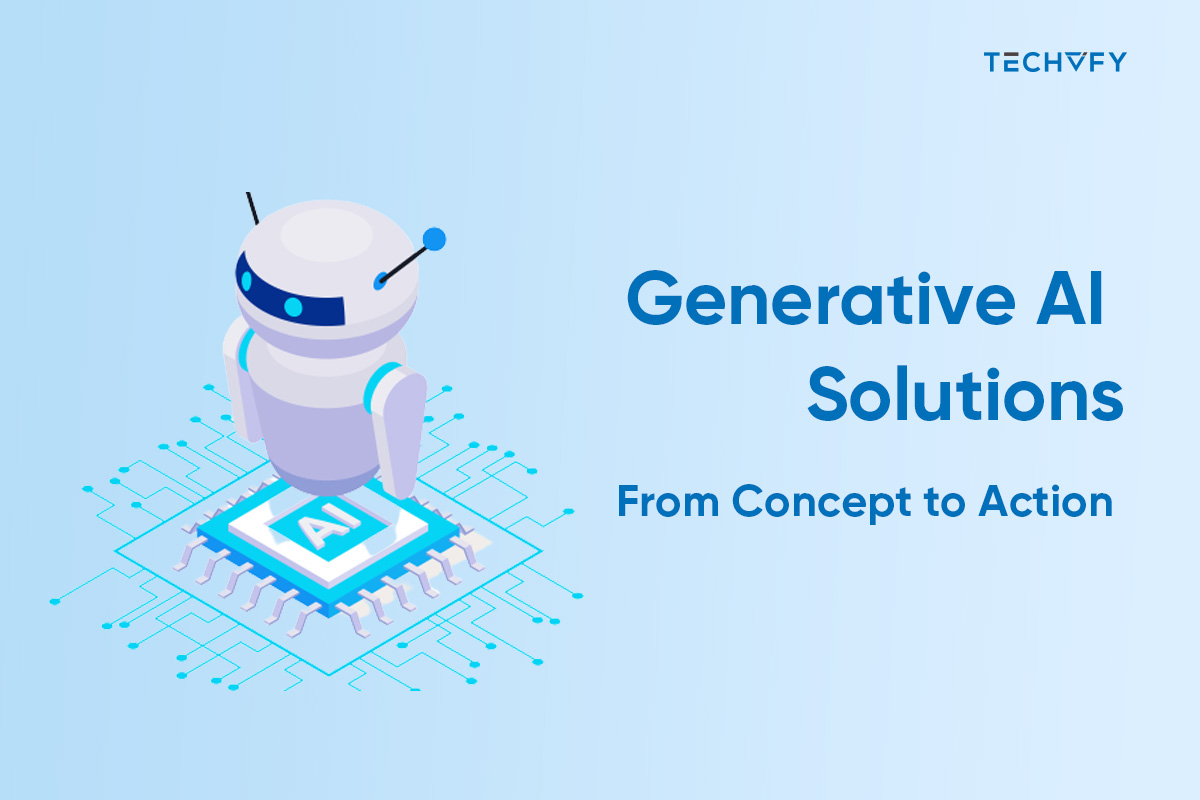 Generative AI Solutions: From Concept to Action
These days, generative AI influences many industries and brings about a fresh wave of innovation and change. It is at the center of the latest developments, from innovations in healthcare to transforming the entertainment sector. This revolutionary technology fosters creativity, efficiency, and customized experiences; it is more than a tool. Researchers, developers, and companies worldwide are utilizing its potential to create unimaginable methods. In this article, TECHVIFY will discuss the significance, advantages, practical uses, and implementation of generative AI solutions.  Importance and relevance of generative AI in various industries   Generative AI stands at the forefront of transformative technologies, impacting industries…
24 November, 2023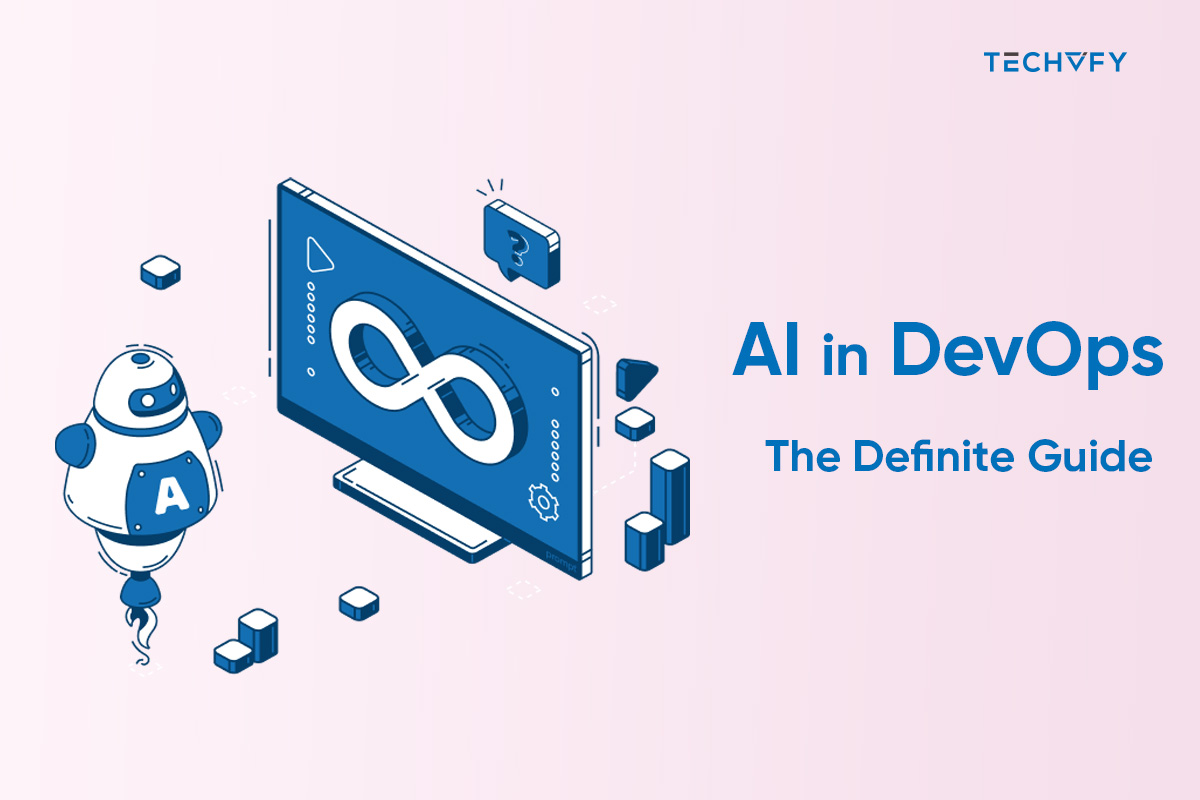 AI in DevOps – The Definite Guide
DevOps merges the realms of software creation and IT operations to deliver software swiftly and reliably. AI, a field within computer science, develops machines capable of tasks resembling human abilities, such as visual recognition and decision-making.   Using AI in DevOps involves utilizing advanced computer technologies to enhance and accelerate software functionality. This integration aids in software testing, preparation, and security.   This article delves into integrating AI into the DevOps transformation journey. We will discuss the various AI technologies employed in DevOps' benefits and examine the challenges of using AI in this field. Additionally, we'll provide a brief overview…
23 November, 2023