Guide to digital marketing for a fresh startup?
27 September, 2021
Before digital marketing, marketing in its traditional form has been the key factor that drives the success of a startup. It does not only provide a company with solutions but also premises that establish innovative ideas for future growth. Because of the huge impacts that marketing has had for many years, it constantly evolves to serve multiple purposes of a business as companies begin to be more hungry for further accomplishment. Digital marketing is one in the many ways people do marketing. It has become a must-perform branch that stimulates the growth of every business scale. 
Digital marketing is relatively a new definition to many, especially in developing countries. People may know about it, but it is challenging to get to it. Since there's the word "digital" within the term, it makes itself separate from the traditional marketing methodology which includes more "physical contact" rather than "digital contact". Moreover, digital consists of activities involving the intervention of the internet and computer. Therefore, those who are good at traditional marketing don't necessarily mean they are good at digital marketing. This has made digital marketing a completely distinctive category within the group. It's done in a different way and it creates different values. 
Even though it may seem hard to succeed in digital marketing, it's not hard to approach. You don't have to be a computer geek to excel at digital marketing. In fact, it can be newbie-friendly if there's an instruction so that you can follow, especially when you're running digital marketing in a fresh startup. Here are the 7 practices that can help you get started with digital marketing in just a few days. 
Learn more:

Chatbots for Business: Real-world Examples, Benefits, and Best Practices
1. Persona research
For a startup, knowing your target audience is the number one thing leading to success. Many entrepreneurs have a misconception about "having as many customers as possible". It's always about focusing on those who may care about your products. If you put too much effort into drawing as much attention as possible without filtering it, it will be a waste.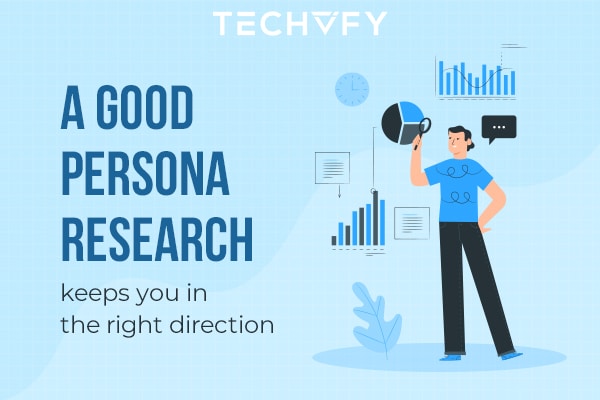 Therefore, make sure you know the exact type of audience that may or will support your business ideas by listening to these criteria: 
Name

Age

Job

Earnings

Location

What they need from your business to solve their problems

How they find you online

Their favorite social media channels

Their favorite customer support hubs
These will give your clear hints on who to look for and how to pull your strategy off. By doing this first for your digital marketing strategy, you will have a better observation of what to do and how to do things.
2. Search Engine Optimization (SEO)
SEO is still new to a lot of people, but it is critical to the digital marketing plan of a startup. It consists of various steps to make your content visible to the people using the internet. In the past, the traditional way to advertise your services was to be physically present in the public and give verbal introductions to the people around. However, things have changed to make the process easier and more effective. Since the popularity of the internet has grown beyond expectation, SEO has come into play to provide a new solution that offers greater benefits and greater results.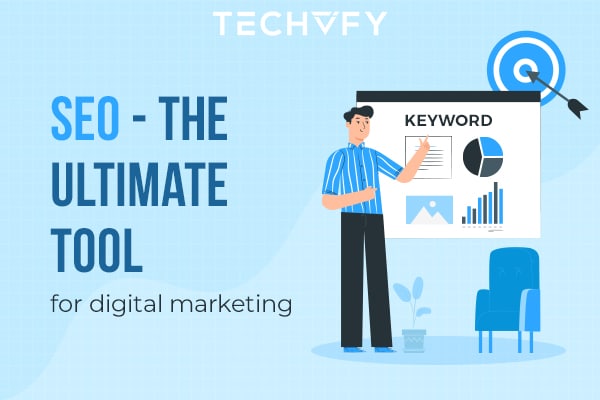 The most important step of SEO is to do keyword research. This requires constant research to keep your digital marketing strategy up-to-date because keywords constantly change. It involves people's behavior in searching things online and as a digital marketer, you have to update what is being typed in the google search bar and adjust your SEO to match the situation. 
Digging further into SEO may take a lot of time. It's good to learn about it as a digital marketer but once your startup begins to grow bigger, you may need to outsource an SEO agency to get the work done for you. 
SEO is a huge area of digital marketing and it's very hard to master. You will always need an extra helping hand. 
3. Frequently updated blogs
One good thing about blogging is that it offers your audience value. Customers usually support a service that they trust. Blogging is one of the most effective ways to apply if you want to gain the trust of your audience. Buyers usually view your website to seek further information including content that they feel is useful.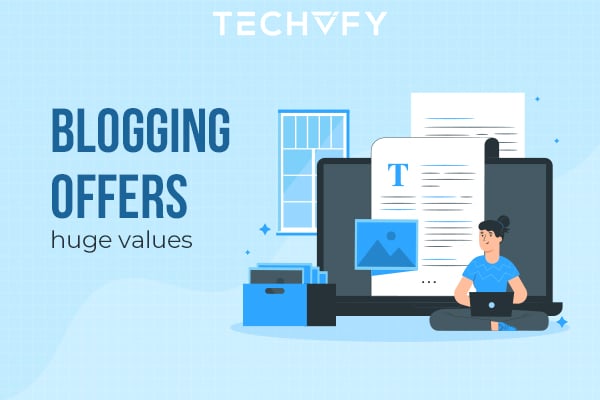 Blogging is well-connected with SEO since it involves a lot of writing which requires picking up the right keywords for that piece of content. Therefore, try to mix these 2 up and create a beneficial combination for your startup. 
4. Email marketing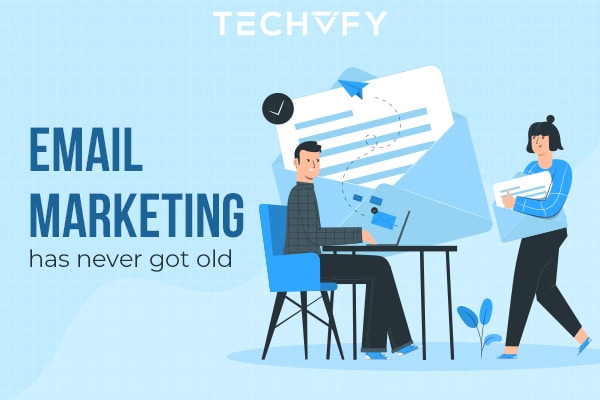 Email marketing is also known to be one of the best ways to do digital marketing. It has been done by a lot of big companies all over the world and it still remains the key factor to empower their digital marketing strategy. However, email marketing constantly changes because of the constant demands of customers. Demands start to vary and they become a lot more specific. That's why email marketing has to personalize based on different inquiries from customers so that they know that that business is listening to their questions. An email with a personalized subject line is known to be open 26% of the time. 
5. Social media marketing
Social media has become the main component of digital marketing. The benefits of social media are no doubt, tremendous: It offers updates on social currents, it creates fun for relaxation, it keeps everyone connected for better work performance and more. Therefore, if you're thinking of promoting your startup services, social media are not to be ignored.
There are thousands of social media platforms you can choose from. However, there are some that you must consider first due to their popularity with many internet users which give you a richer source of a potential buyer in the future: 
Facebook

Twitter

Instagram 

Pinterest

Linkedin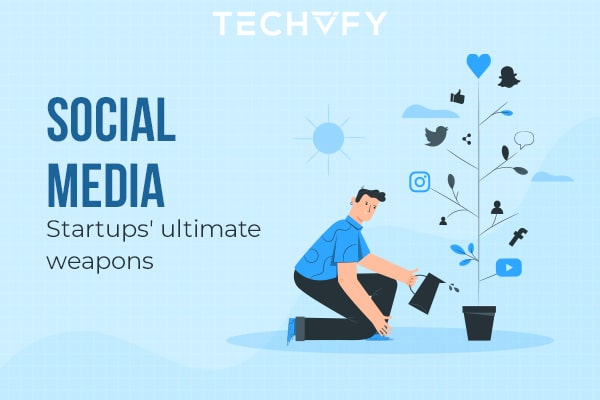 When utilizing these social media platforms, make sure to provide them with frequent posts to keep it friendly to your viewers because they will also attract potential buyers. You can start by carrying out these simple steps: 
Create different contents that offer information, updates, and motivation for writing

Use images/videos to boost up the vibration/interest (A good-looking social media channel usually encourages viewers to come back) 

Paid advertisement to increase the visibility 
Building a social media channel takes a lot of time. However, it offers so much more than the effort you put in. A good social media channel is usually the pride of a business. 
6. Create a well-organized customer service system
In the past, customer service was only meant for helping customers and not providing anything. In the modern world, especially in digital marketing, customer service is a part of it. The reputation of a business now depends on how you deal with customers' problems. If you mess up, everything will be on social media. If you nail it, it will be good promoting material that your business can use to promote your services.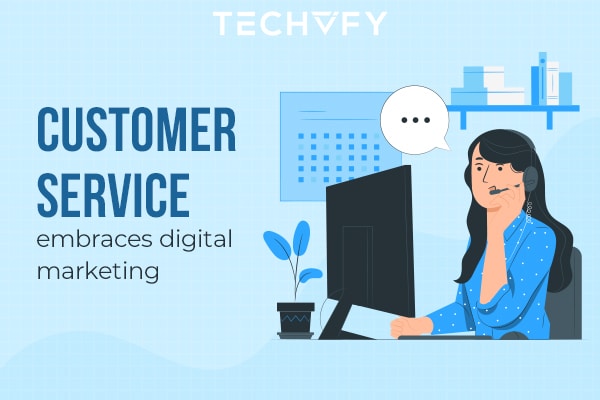 Also, feedback is always visible on social media. Customers usually choose to read the reviews on these channels before they get to a further step. Therefore, good customer service defines the process of digital marketing. Make sure to take good care of this program.
7. Keep track of your data
This may seem like a small step but in fact, it's extremely important because it keeps your digital marketing organized. 
By looking at the data listed on the system, you will know what to expect from your strategy and how you can deal with it. Usually, there's a lot to cover but these are the most common factors on the board that you might have to take a closer look at it:
Product promotion

Brand awareness

Leads

Sales

Audience base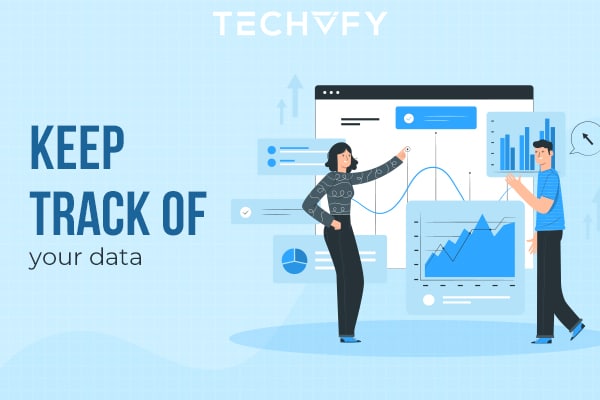 And the list goes on depending on what you're aiming to achieve. 
Never lose track of your data!!!
Hope these can help you to get started with a digital marketing plan for your startup. Make sure to follow Techvify for more useful contents about business and technology. 
No tags for this post.
Related Topics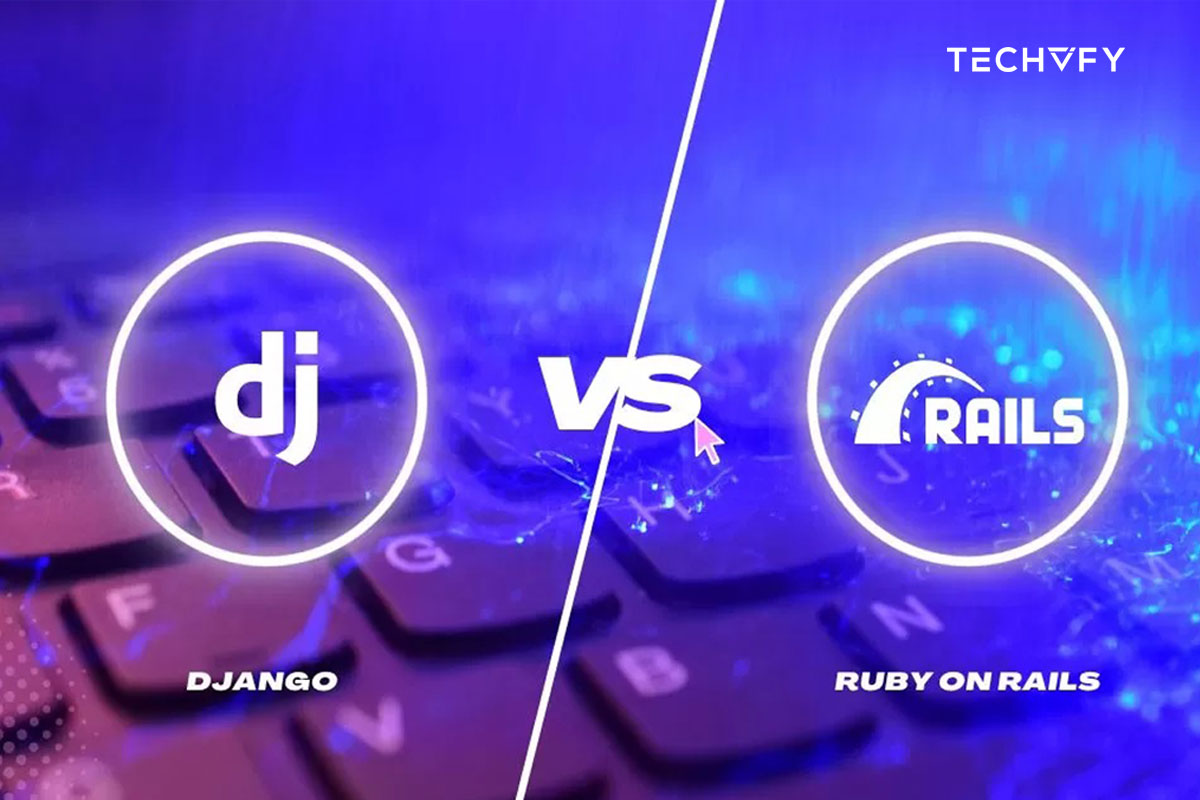 Ruby on Rails vs Django: Which Framework for Your Project?  
In the dynamic world of web development, two frameworks stand out as giants: Ruby on Rails vs Django. Both frameworks are open-source, high-level, and designed to streamline the development of web applications. While they share many similarities, they also possess distinct characteristics that cater to different developer preferences and project requirements. In this article, TECHVIFY will discuss two frameworks to help you understand the basis for making vital choice decisions. I. What are Ruby on Rails vs Django? 1. What is Ruby on Rails? Ruby on Rails (RoR) is a full-stack web application framework in the Ruby programming language. Embracing…
27 November, 2023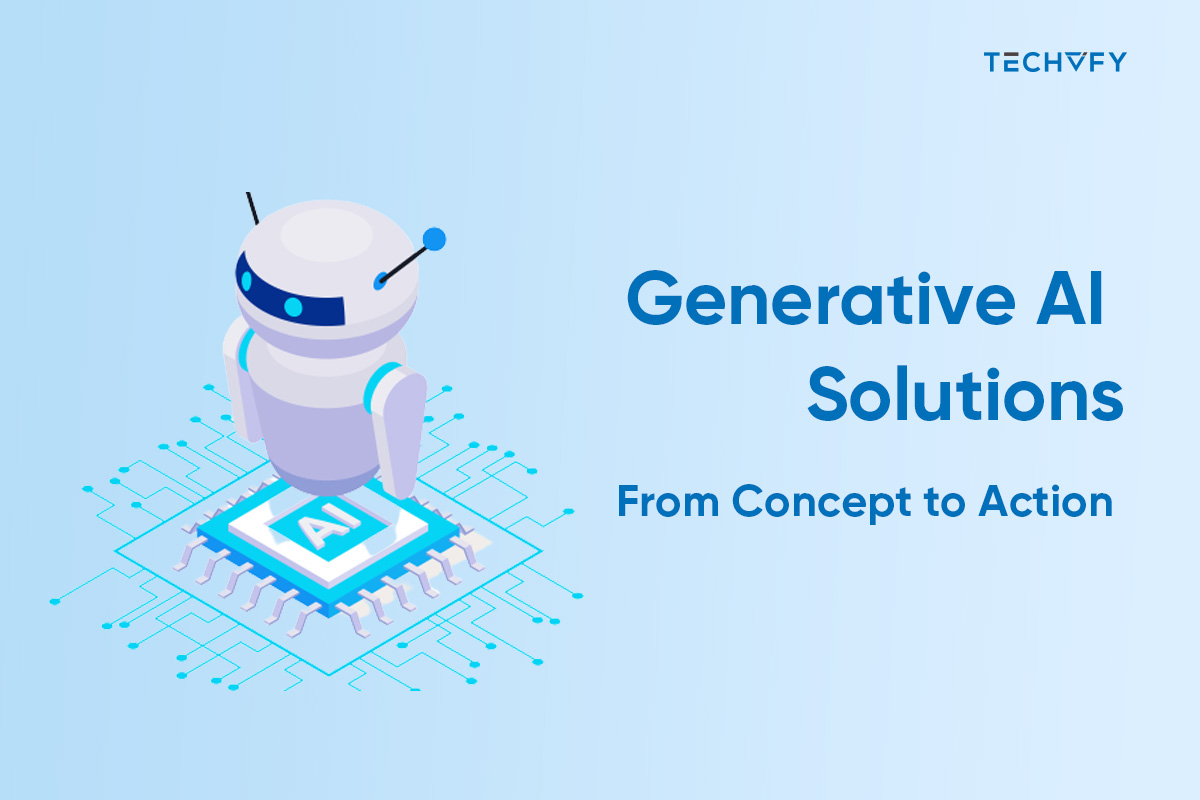 Generative AI Solutions: From Concept to Action
These days, generative AI influences many industries and brings about a fresh wave of innovation and change. It is at the center of the latest developments, from innovations in healthcare to transforming the entertainment sector. This revolutionary technology fosters creativity, efficiency, and customized experiences; it is more than a tool. Researchers, developers, and companies worldwide are utilizing its potential to create unimaginable methods. In this article, TECHVIFY will discuss the significance, advantages, practical uses, and implementation of generative AI solutions.  Importance and relevance of generative AI in various industries   Generative AI stands at the forefront of transformative technologies, impacting industries…
24 November, 2023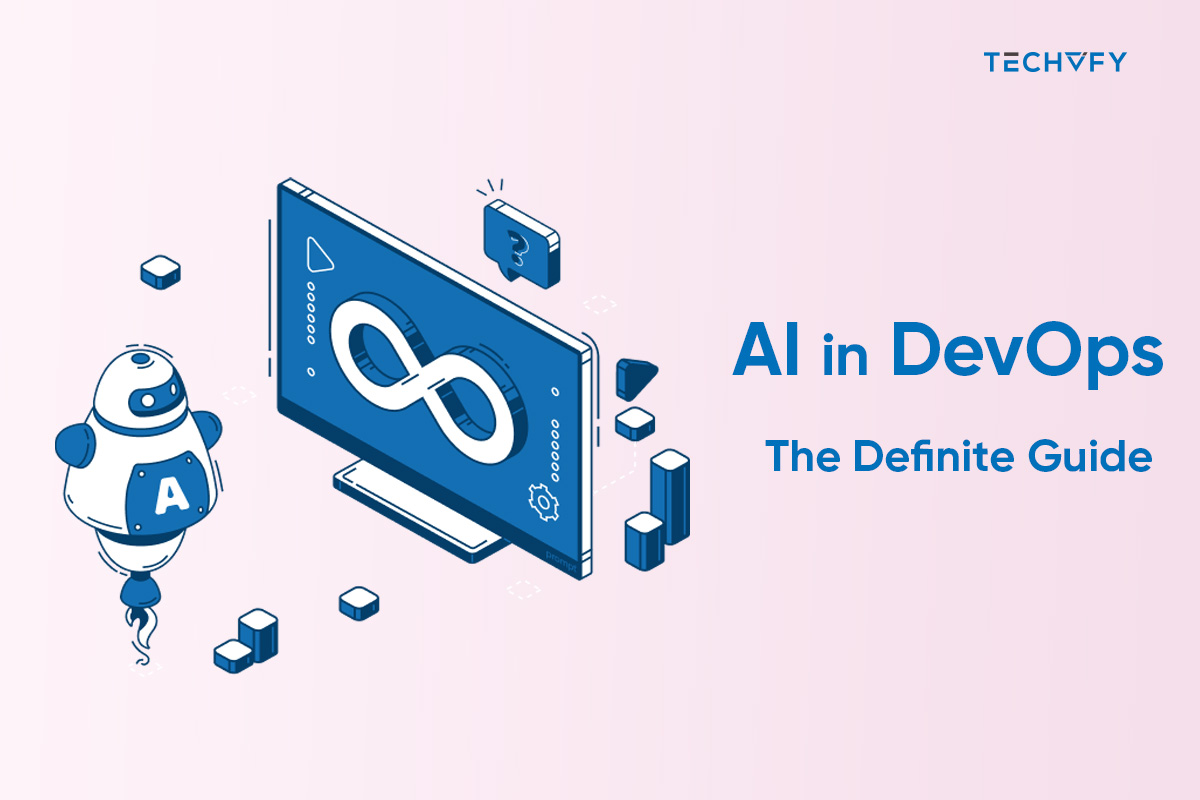 AI in DevOps – The Definite Guide
DevOps merges the realms of software creation and IT operations to deliver software swiftly and reliably. AI, a field within computer science, develops machines capable of tasks resembling human abilities, such as visual recognition and decision-making.   Using AI in DevOps involves utilizing advanced computer technologies to enhance and accelerate software functionality. This integration aids in software testing, preparation, and security.   This article delves into integrating AI into the DevOps transformation journey. We will discuss the various AI technologies employed in DevOps' benefits and examine the challenges of using AI in this field. Additionally, we'll provide a brief overview…
23 November, 2023