How To Improve Software Quality, Don't Rely On Testing
24 February, 2023
The quality management of software products has become an essential component of all stages of project management. Outstanding software quality will allow you to deliver your projects at a lower cost and more efficiently. 
Development teams should emphasize the program's quality from the start rather than wasting time and resources fixing issues. The project may get complicated if bugs are discovered at a later stage, which would increase costs and take longer. 
In fact, there are numerous strategies to consider to improve the quality of software projects and adhere to a consistent development process. 
What is software quality? 
Software quality is defined as the ability of the software to function according to specified requirements. When it comes to high-quality software products, they need to satisfy the users' needs and meet their expectations about usability, reliability, performance, maintainability, security, and other factors. 
What is software quality management? 
Software quality management (SQM) is known as the process of managing and ensuring software quality assurance throughout the entire software development process. 
The software quality management process aims to create high-quality software that meets the intended users' demands and expectations. This necessitates a systematic software development approach that covers all aspects of the process, including gathering requirements, design, coding, testing, and deployment. 
Effective software quality management is critical for ensuring that software products are dependable, maintainable, and meet their users' needs. It contributes to lowering the risk of defects, increasing customer satisfaction, and increasing the overall value of the software product. 
The following are some main activities in SQM: 
Setting up quality control processes and procedures 
Putting effective quality assurance measures in place 
Constantly monitoring and improving the software development process to ensure the quality of the software. 
10 Techniques for Improving Software Quality 
Undeniably, ensuring software quality is the priority of project teams. Look at the list below to learn about 10 way to improve software quality. 
Adoption of software development methodologies 
This is the first step that must be taken to ensure project success. Software development methods are structured approaches to a software development project. For effective methodologies, well-defined steps are frequently combined with a design or process philosophy. 
Many software development methods have been introduced to capitalize on available technologies and resources over the years. Each model has benefits and drawbacks of its own. To effectively manage a project, the manager or tech team must select the software development methodology best suited to specific requirements and tasks. 
Choosing the suitable method for your project can give benefits both the customer and the team by providing an accurate project timeline, increasing performance, and resulting in better software quality that meets deadlines. 
Test early from the beginning 
Software testing is one of the most effective ways to improve software quality. Testing early is critical for detecting defects and preventing them from becoming larger problems later. 
According to Capers Jones, 85% of software bugs are introduced during the design and build phases, often even before a single line of code is written. So, finding an efficient testing strategy at the earliest opportunity will aid in the detection and elimination of flaws. 
The cost of bugs increases as the software development lifecycle progresses. The research has shown that the expenditure to fix a bug rises by about 10 times with each stage of development that passes. So, the sooner you uncover the flaws, the less it will cost you. 
Implement automated testing 
Many businesses opt for automated testing as an optimal method to lessen labor-intensive manual testing. Automation capabilities, however, go beyond only speeding up the testing process; they also aid in decreasing human error, identifying faults quickly, and ultimately optimizing QA expenses. Common approaches are cross-device and cross-browser testing, smoke testing, load testing, and regression testing. 
There are many testing automation tools, and they make the test processes more accessible and seamless. It's essential to strike a balance between manual and automated testing methods. 
The majority of automated testing tools may be included in Agile processes and are essential to DevOps practices. 
Use continuous integration and deployment (CI/CD) 
Continuous integration (CI) & continuous deployment (CD) are methods that introduce ongoing automation as well as continuous monitoring to every step of the software development lifecycle. 
Continuous integration improves code dependability by integrating product changes multiple times daily. 
Continuous deployment is concerned with releasing changes to customers interactively. 
These practices take test automation to the next level. They consolidate separate automated tests into a single system, incorporating it into the CI/CD pipeline. 
Conduct regular performance and security testing 
You should conduct performance and security testing regularly as an indispensable part of ensuring software quality.  
Application performance is a major determinant of adoption, success, and productivity. Because it can be costly to solve a production performance issue, continuous performance testing strategy optimization are critical to the success of an effective digital strategy. 
Besides, security testing is performed on a regular basis to ensure that the software is free of potential vulnerabilities, weaknesses, threats, or risks and that it will not harm the user's system or data. 
Establish clear requirements and priorities 
Every software development project has multiple requirements, budgetary constraints, as well as tight timelines. As a result, software requirements must be set up in the first place, and some are prioritized because it is only possible to do some things at a time. 
Making precise software requirements and priorities assists the project manager in resolving conflicts, planning for staged deliveries, and making necessary trade-off decisions, which leads to higher-quality software. 
Great communication 
Communication among team members is essential for any project to be successful because it ensures that all project parties have access to complete information through open lines of communication and fosters collaboration. 
A strong understanding among team members makes it easier to find software flaws, which will improve software quality. As a result, there will be easy risk management.  
Also, software projects should have good project managers who can communicate ideas and feedback to testers in an efficient manner. The QA team should collaborate closely and communicate any issues that may be affecting the team's productivity and efficiency. 
Team training and development 
Technology is constantly changing, so it's critical to follow the most recent fashions. Give your specialists the training they need to increase their knowledge. 
User experiences will reveal flaws and vulnerabilities that your team would typically miss. To contribute to the software development process, employees should also work on improving their coding skills. 
To enhance the performance of the entire team, you can plan training sessions and team-building activities. Employees should update their skill sets in the same way that tools and techniques do over time. 
Have a risk register 
A risk register is an efficient risk management tool and helps to increase software quality. It will provide a list of clearly identified risks to everyone involved in a software project and then assess them in relation to the importance of completing the project. 
A risk register includes describing the risk, recognizing when the risk was identified, identifying who assesses and acts on the risk, measuring the negative impact of each risk, and more. 
It is more commonly associated with financial auditing but is still an essential software development component. 
Bug tracking and issue resolution process 
It is critical to have stringent software quality measures in place to develop high-quality software and ensure optimal performance. Complex and mission-critical systems contain hundreds or even thousands of flaws. Each must be evaluated, monitored, and prioritized for debugging purposes. That is why bug tracking, or the process of logging and monitoring errors during software testing, is required. 
Software testing and enhancement can be greatly improved with the help of a good bug report. It covers all conceivable situations, use cases, and descriptions of the actions taken when testing new features. 
One of the most noticeable points here is managing, evaluating, and prioritizing these flaws. The number of defects grows over time, and to effectively manage them, an excellent bug-tracking system is required to make the job easier. Integrating bug tracking into the testing workflow boosts efficiency by assisting testers in prioritizing, monitoring, and reporting the status of each error. 
Conclusion 
Improving software quality will help your business be competitive and achieve a winning position in the market.  
These techniques mentioned above can support your development team in implementing projects and can be used in any software development life cycle to deliver outcomes optimally. 
At TECHVIFY, we help you improve your software quality by automating the testing process and utilizing various technologies to communicate effectively. We use a variety of testing approaches and other techniques to provide high-quality software to our customers. If you want to turn your project idea into reality, do not hesitate to connect with our top experts. 
Related Topics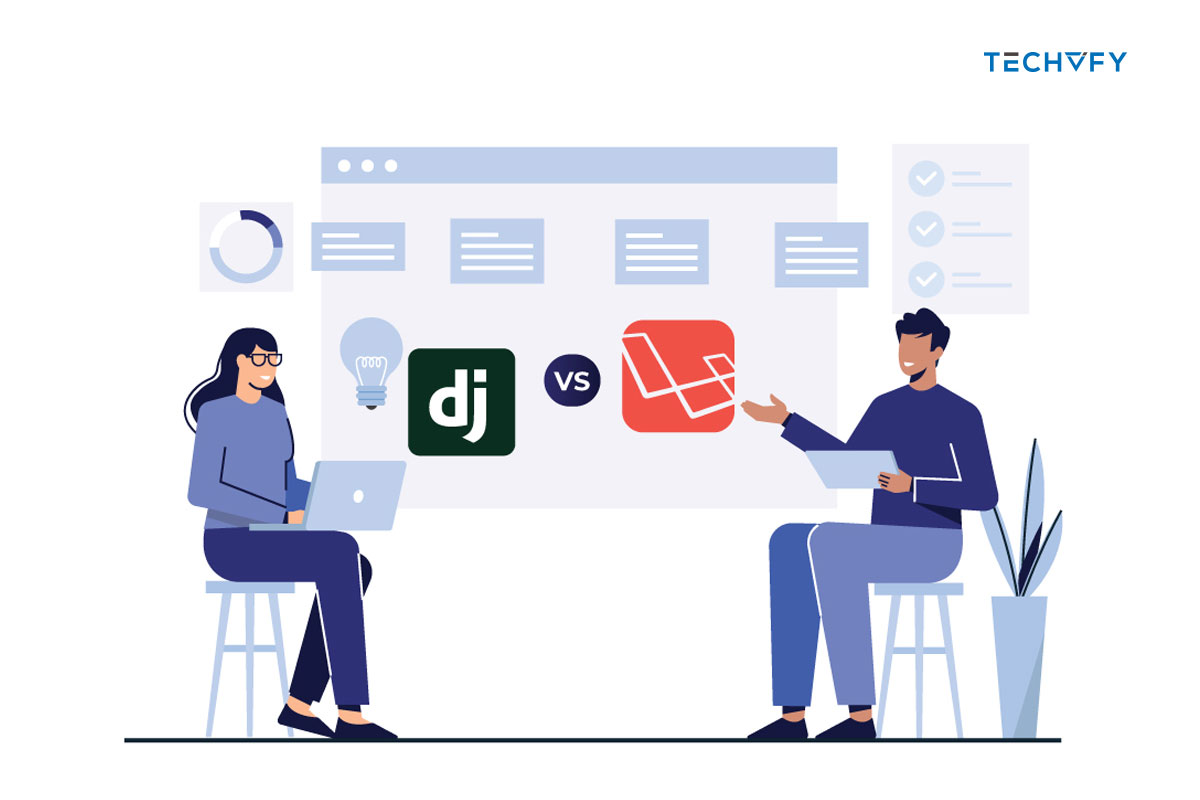 Django vs Laravel – A Detailed Performance Breakdown
In development, frameworks act like helpful tools, making tasks simpler and more consistent. Every coding language usually has such a tool to make things smoother. Both Django and Laravel are top recommendations for their respective languages. Now, let's explore Django vs Laravel, which is your perfect choice. I. Understanding Django and Laravel 1. Django Crafted in Python, Django is a framework that helps create digital projects quickly and efficiently. With built-in tools for the SQLite database, it's adaptable, scalable, and secure. Consider setting up a digital library, a social hub, or an information site. Django has got you covered. It…
02 October, 2023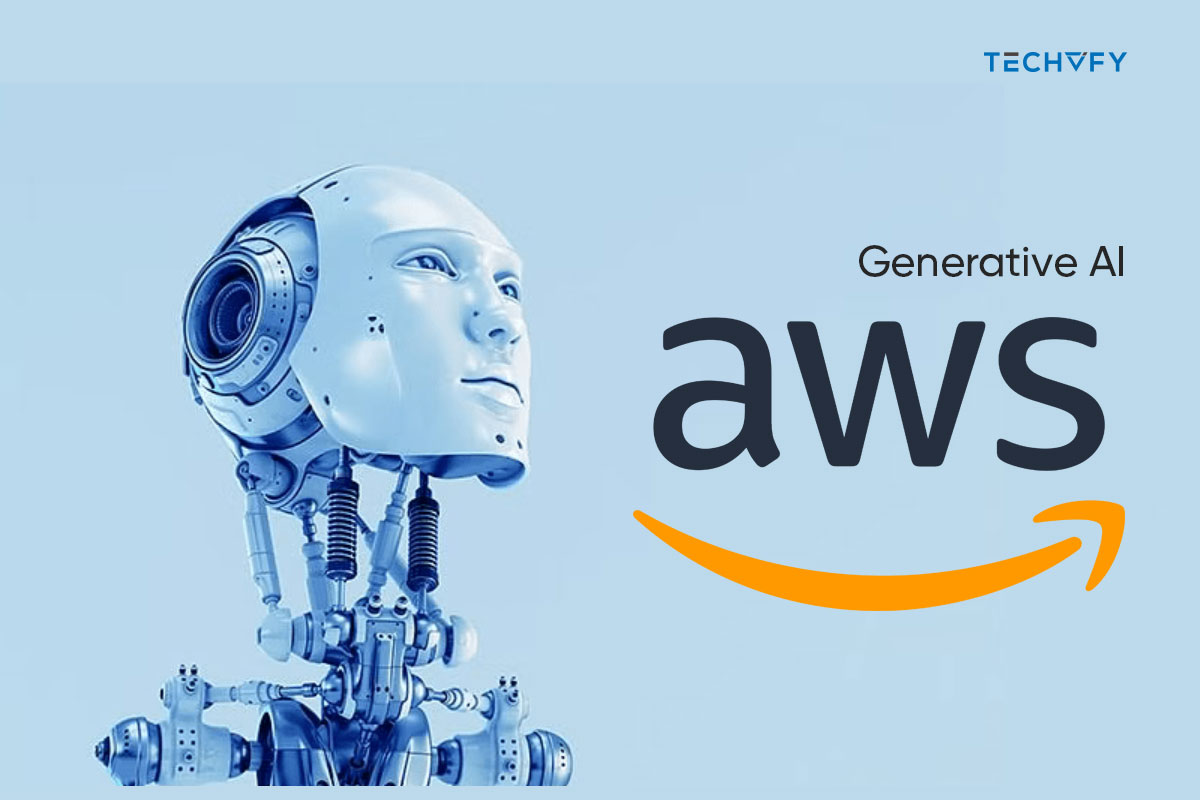 Unraveling the Power of Generative AI on AWS
Curious about generative AI on Amazon Web Services (AWS)? Our latest article breaks it down, showcasing the tools AWS offers and how they're shaping the future of AI-driven projects. Dive in to get a clear, tech-savvy perspective on making the most of AWS's capabilities for your generative AI endeavors. I. Generative AI on AWS in Brief If you've been keeping tabs on the latest technological advancements, you've likely come across the term "generative AI." At its core, generative AI refers to advanced algorithms that allow machines to create, design, and simulate entirely new content. That means they're not just processing…
02 October, 2023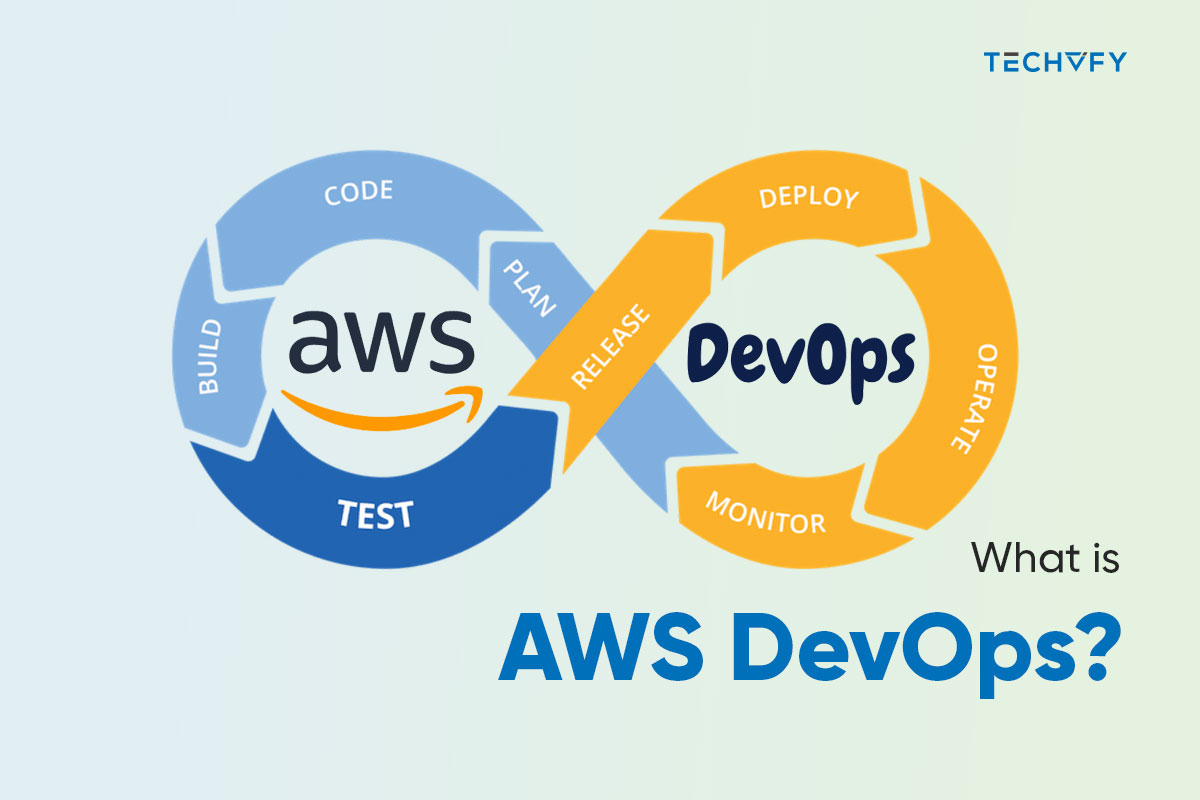 What is AWS DevOps? All You Need to Know
Speed, quality, and security are paramount in today's dynamic software landscape. According to AWS and Strongdm, with a staggering 24 times reduction in deployment failures and three times faster feature delivery, AWS DevOps is the transformative force behind these achievements. This article will explore the core of AWS DevOps, including its basis, services, tools, and best practices. I. What is AWS DevOps? AWS DevOps is Amazon's solution for applying the DevOps methodology utilizing its cloud platform and specialized tools and services. It provides capabilities that help organizations automate and streamline their software development and delivery processes. II. Importance of AWS…
29 September, 2023