Mindfulness Meets Technology
21 September, 2021
Why is mindfulness important in a technology company?
Technology plays an important role in forming the world of today. Thanks to its existence, millions of problems have been solved to make the world become a better place. A hundred years ago, communicating with people from different places on earth was an impossible thing. A hundred years ago, work took an extensive amount of time to finish, which reduced productivity tremendously. A hundred years ago, everything was so hard to manage. Businesses in the past would constantly go bankrupt because of management's inability. Everything was so rough back then. However, technology has done a great job of keeping the workflow in line. Moreover, it has connected people from different places to urge the diversification of the world. Without technology, we wouldn't be in the position we're in today. 
Nevertheless, the great impact comes with different influences. In this topic, it's hard for us to say that the advantages of technology outweigh the disadvantages or vice versa. But, it's undeniable that both sides exist. The drawbacks of technology have pulled much back from doing things that people are supposed to do. The distraction of that "ting ting" sound on the phone prevents people from following their lectures. The videos on TikTok are so addictive that the kids cannot stop sticking their eyes to the screen. People are afraid of the complete alternative of technology in many industries that could potentially cause the loss of jobs for millions of people. 
Therefore, technology and something like "mindfulness" might not seem like 2 ideal partners for each other. But what is mindfulness? It's a pretty simple one that is extremely near you in everything that you do. So, let's get a bit closer to its definition before we can better understand the connection between itself and technology.
The definition of mindfulness
Mindfulness is like meditation, it gives you more time to think about yourself and what you have gone through. It's all about showing your awareness of what you need at the moment. The most common way to carry this out is to deeply breathe and evaluate your needs at present. People usually meditate as a way to keep themselves calm and at peace. It has gradually become a method in the classroom for individuals to have a proper way of starting their day and reconnecting themselves with one another.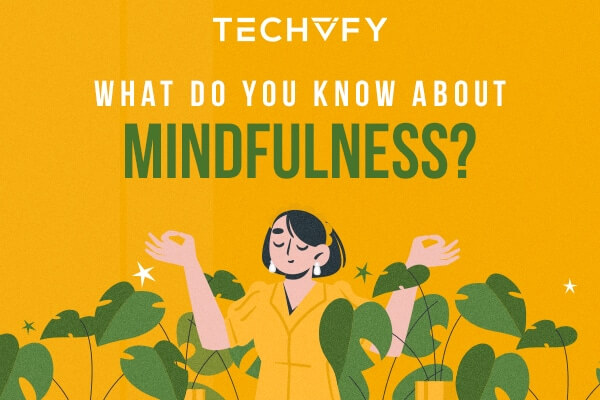 Mindfulness has a lot to offer to those who apply it to their daily routine: it helps reduce stress effectively leading to a happy lifestyle. It's also proved to be a helpful method for pushing people to live healthier. Mindfulness can connect people through listening and sympathy.
Everything about mindfulness seems opposite to the effect of technology. However, as the world has changed, a bit of creativity in the process has brought both to each other to become excellent assistants in the workplace and classroom. How does that work? Let's head to the next section.
Technology supports mindfulness
There now have been a lot of technology applications that support the energy of mindfulness. So, no one has to necessarily put down their digital devices to be completely in mindfulness mode.
Mindfulness is a difficult topic to discuss because it has plenty of ways to pull it off. Therefore, it's gonna be hard for beginners to get started. This is where technology has come into place. Especially during the pandemic, there's not much physical training in mindfulness you can do besides having it through technology. That's why there are now a lot of online courses and applications that support mindfulness practice in the classroom. With the help of these tools, everyone will be able to head in the right direction which could yield positive results in the end.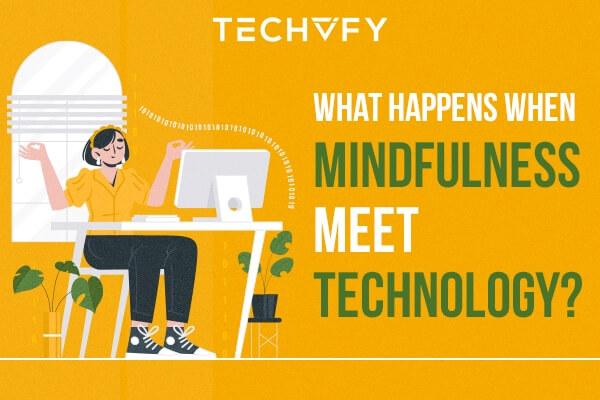 Settle Your Glitter
:
This is a supportive tool that helps students identify their emotions (for example sad, happy, worried, angry, etc) and what stage their feeling at. There are a lot of features in the app that help students define their emotional state and the activities that they can follow to help them deal with a specific situation. There are clear instructions that students will need to follow step-by-step to make it effective as expected. During a difficult time when people can no longer see each other face to face, this is the right application to solve the problem.
Smiling Minds
:
This app was created by a technology company in Australia. It aims to help people practice their routines so that they can avoid negative energy by doing different types of activity. It separates different lessons for different ages because the app aims to be age-appropriate. Therefore, when the user gives the app their age, it will instantly give them a suitable lesson plan that all they have to do is follow step by step. The goal of the course is to train the users' mindfulness skills by setting their breathing at a balanced level and providing them with different ways to have control over what they think as well as their physical state. The student can decide to start the lesson and end the progress whenever they feel like it. Therefore, no worries if you only have a little time. All the progress will be saved automatically.
Headspace
:
This app is similar to Smiling Minds, which guides the user to do a proper meditation. The app was created by a company in the UK and it aims to help its users train their mindfulness skills through hundreds of lessons. However, there's a small charge that you have to pay to unlock other lessons but I guarantee you that it's worth it. 
And there are more apps like these that you can also look up on the internet if you want to know more about different mindfulness training.
The combination between mindfulness and technology has been proven to be a good tool supporting students and even adults in selecting what practice is best for them. By following the instructions on these applications, users can practice being more flexible with decision-making situations, improving their strengths by creating their methods, and showing positive energy towards either good or bad feedback. 
I hope the information above will help you be aware of different approaches to technology and the way it can impact the world. Make sure to follow Techvify for more technical topics and the latest updates.
Related Topics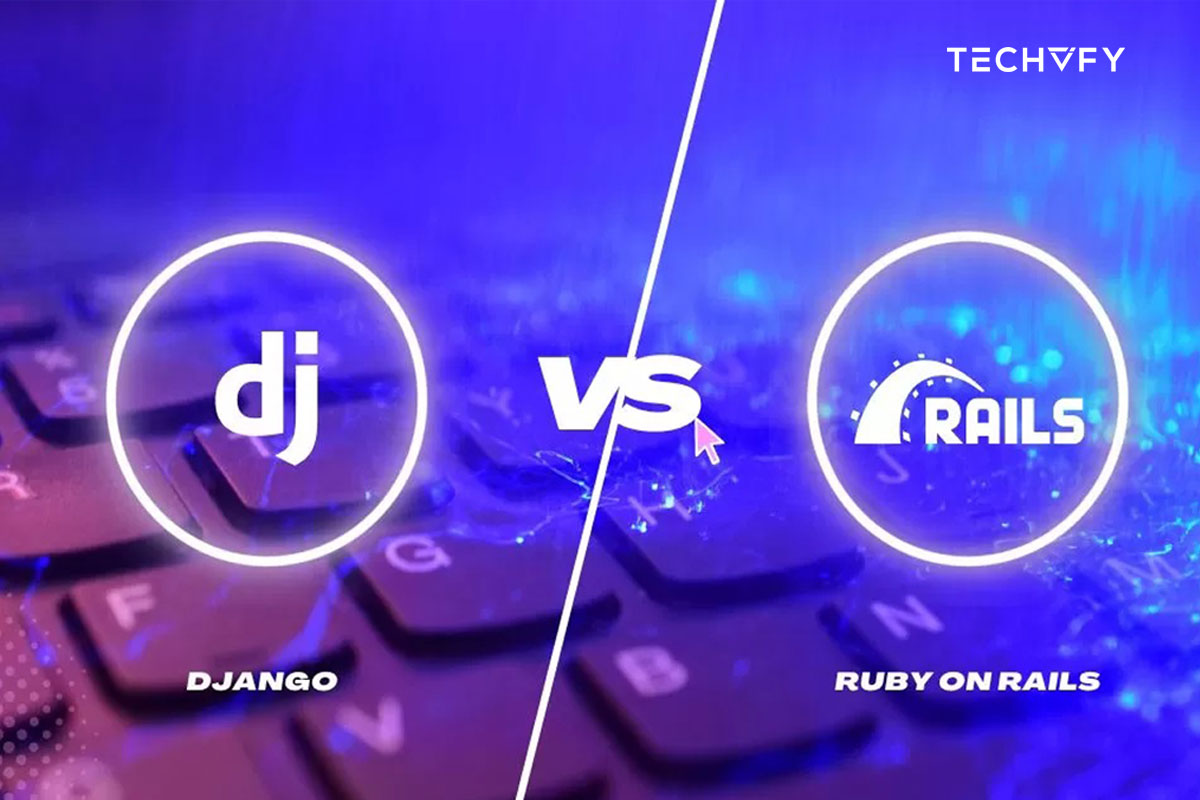 Ruby on Rails vs Django: Which Framework for Your Project?  
In the dynamic world of web development, two frameworks stand out as giants: Ruby on Rails vs Django. Both frameworks are open-source, high-level, and designed to streamline the development of web applications. While they share many similarities, they also possess distinct characteristics that cater to different developer preferences and project requirements. In this article, TECHVIFY will discuss two frameworks to help you understand the basis for making vital choice decisions. I. What are Ruby on Rails vs Django? 1. What is Ruby on Rails? Ruby on Rails (RoR) is a full-stack web application framework in the Ruby programming language. Embracing…
27 November, 2023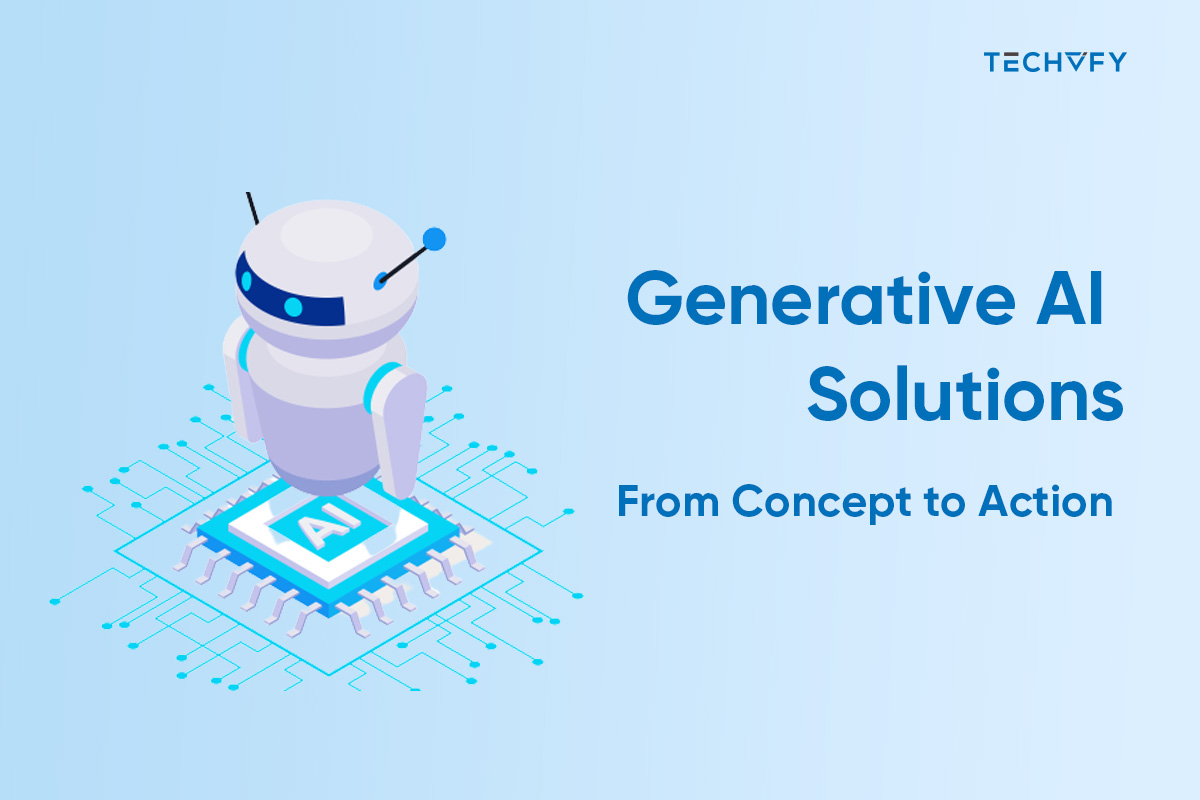 Generative AI Solutions: From Concept to Action
These days, generative AI influences many industries and brings about a fresh wave of innovation and change. It is at the center of the latest developments, from innovations in healthcare to transforming the entertainment sector. This revolutionary technology fosters creativity, efficiency, and customized experiences; it is more than a tool. Researchers, developers, and companies worldwide are utilizing its potential to create unimaginable methods. In this article, TECHVIFY will discuss the significance, advantages, practical uses, and implementation of generative AI solutions.  Importance and relevance of generative AI in various industries   Generative AI stands at the forefront of transformative technologies, impacting industries…
24 November, 2023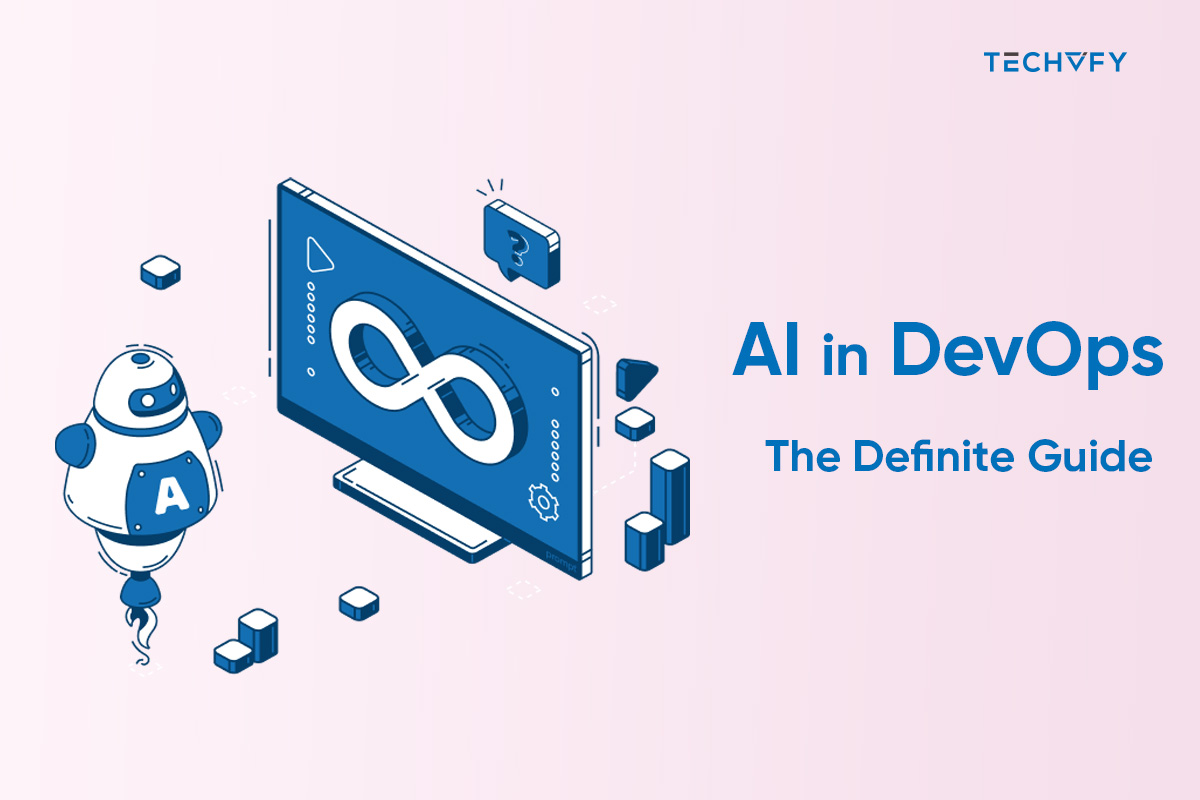 AI in DevOps – The Definite Guide
DevOps merges the realms of software creation and IT operations to deliver software swiftly and reliably. AI, a field within computer science, develops machines capable of tasks resembling human abilities, such as visual recognition and decision-making.   Using AI in DevOps involves utilizing advanced computer technologies to enhance and accelerate software functionality. This integration aids in software testing, preparation, and security.   This article delves into integrating AI into the DevOps transformation journey. We will discuss the various AI technologies employed in DevOps' benefits and examine the challenges of using AI in this field. Additionally, we'll provide a brief overview…
23 November, 2023