Make your ideas into powerful and effective Java web apps today. Start by hiring highly skilled and experienced Java developers based on your project needs from us. TECHVIFY has a strong and ample pool of experts to build your end-to-end Java-based solutions and scale up your existing team quickly and easily.
Benefits of Java development
Java is a widely used and versatile programming language by many enterprises in the world. Java's primary advantages include:
| | |
| --- | --- |
| Simplicity | It is easy to write, understand, and maintain. Moreover, the code is simple to debug. |
| Security | Java programs are compiled as bytecode, making them much safer to use and protecting users from various types of malware. |
| Scalability | Java development makes it simple for businesses to expand. Outsource Java development allows for high adaptation as well as growth processes. |
| Productivity | Hiring a Java development team allows your business to concentrate on the core project process, which helps to boost productivity and progression. |
Our Outsource Java Development Services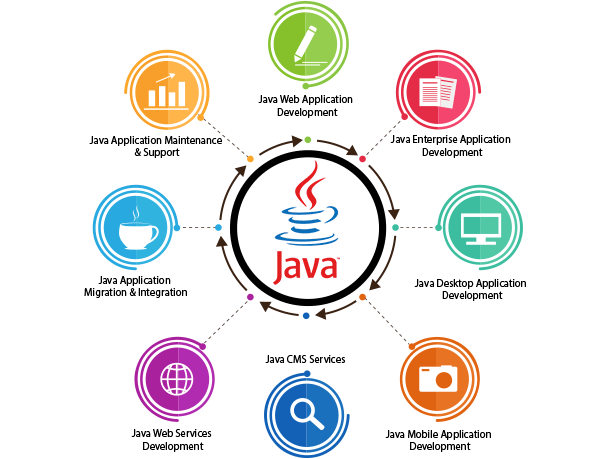 Our Java programmers can fulfill all your requests, from creating robust mobile and web applications to deploying other customized Java development projects for enterprises. Below are the primary Java software development services that we provide:
Java Web app development
We build strong, beautiful, and easy-to-extend Java web applications using the latest technologies and tools.
Java Mobile Application development
Hire our talented and highly experienced programmers to create and build mobile apps, including multimedia services, social systems, games, enterprise applications, and more.
Custom Java app development
Whether you need an app for e-commerce, healthcare, insurance, or any other industry, we will create custom Java applications that match your business requirements and user targets.
Java development consulting
Our team will give you a thorough consultation and help you find and build the most appropriate Java development solution based on your initial requirements and ideas.
Maintenance & Support
We are here to listen to and assist you whenever you need us. Apart from support during the project, TECHVIFY also offers maintenance services after deployment to ensure your app functions smoothly and effectively.
Java QA & Testing
Before delivering the final product to you, our testing team will continuously check and fix all glitches, bugs, spaces, and any other issues.
Our Outsource Java Development Process
This is the standard and optimal Java development process that we use to work with clients.
| | |
| --- | --- |
| Step 1: Analyzing requirements | Our Java developers work with the client to evaluate all requests and estimate the project. |
| Step 2: Planning | We will create wireframes/mock-ups and prepare all necessary technical materials at this phase. |
| Step 3: Development | Our team develops Java applications based on the approved prototype. |
| Step 4: Testing | The product will be tested strictly to make sure there are no issues or bugs during processing. |
| Step 5: Maintenance | We provide maintenance and support regularly for the client after launching. |
Industries We Offer
We deliver Java development services suitable for various industries. Here are some:
| | | | |
| --- | --- | --- | --- |
| Healthcare | Finance | E-Commerce | Travel & Transport |
| Automotive | Insurance | E-learning | FinTech |
Why Us for Java Outsourcing?
Are you looking for a top-notch Java web development vendor? Do you want to develop customized software for your business? TECHVIFY is a perfect partner that is capable of meeting all your needs. Clients choose us for various reasons.
| | |
| --- | --- |
| Cost savings | Hiring Java developers from TECHVIFY can help your company save money on infrastructure, operations, and more. We provide timely software development services and help you maximize output results based on your budget. |
| Reliable | We have years of experience in various industries and have successfully completed many projects trusted and recognized by over 120 brands from 20+ countries in the world. |
| Technical talent pool | At TECHVIFY, Java specialists not only have deep expertise but are also fluent in English. Our human resources have a long time of experience working with overseas customers. |
| Excellent support | The satisfaction of clients is always our top priority. We are ready to listen to and support you 24/7 with any unexpected issues. |
| High adaptability | Our team will serve you with the same understanding and professionalism, whether you are in Vietnam or other areas worldwide. TECHVIFY is always interested in new, ambitious, and exciting projects in different fields. We are eager to apply our scientific methods and technical skills to give the best solutions and turn your ideas into reality. |
Outsource Java Development – FAQs
What exactly is Java?
Java is one of the world's fastest and most dependable programming languages. It is an object-oriented programming language used to create software for various operating systems, including Windows, Linux, and Mac OS. It is popularly used for cloud computing, the Internet of Things, and enterprise architecture.
Can I hire full-time Java software developers?
Yes, absolutely. TECHVIFY is known as one of the top Java outsourcing companies in Vietnam. We provide ready-to-hire, highly skilled resources. Our team concludes with developers who are in-depth and experienced in Java and related technologies for project development. 
How much does a Java development solution cost?
In fact, the cost of a Java development project is determined when you know its details. There are many factors impacting the price, such as:
Required technology stack
The project's complexity and scope
The number and level of expertise of Java engineers
However, when it comes to a good Java development service, apart from the cost-effective factor, you should consider other important aspects like the deadline commitment and the quality of the project's result. TECHVIFY is the vendor that can ensure your satisfaction with these factors.
Can I test your Java developers before hiring?
Yes, you can. We always set up interviews and further tests if necessary for you to check our Java developers' skills and expertise. We want to ensure that selected software engineers are perfectly suitable for your requirements and projects.
Is it possible for me to hire a Java developer or a Java development team separately?
Yes. We provide many different options to serve all your demands. You can:
Hire a Java development team to handle the entire project.
Collaborate with a team of Java developers to assist your in-house team with a portion of the project.
Request that we search for particular roles to supplement your own Java team.
Let's speed up your project today!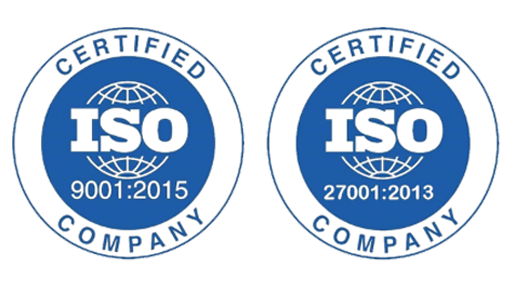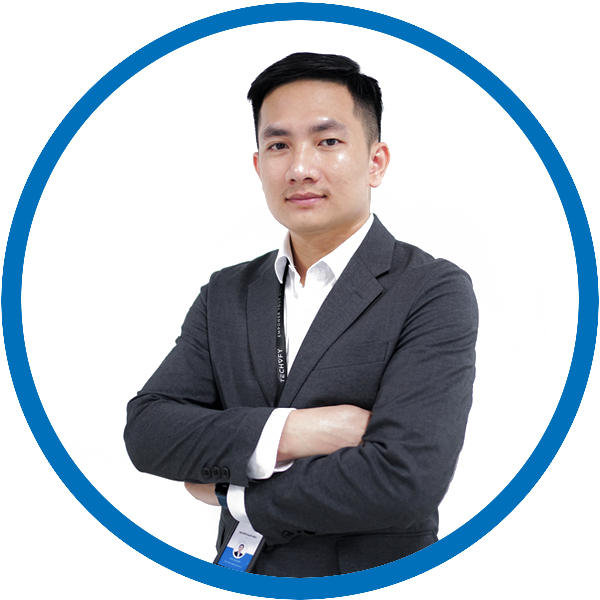 As CEO of Techvify, The top leading Vietnam Software Development company, I focus on pursuing my passion for digital innovation. Understanding the customer's pain points to consolidate, manage and harvest with the most satisfactory results is what brings the project to success.