Outsourced CIO (OCIO) For Hospitals And Healthcare Systems
04 April, 2022
Some health and hospital organizations are using outsourced CIO providers. It is because they are not staffed enough to invest in alternative assets on their own.
Furthermore, OCIO's business may combine the assets of hospitals and healthcare systems. This provides them with access to alternative assets (held by major institutional investors).
What Is Outsourced CIO?
Definition
OCIO is the abbreviation for Outsourced Chief Investment Officer, indicating someone handling the business's financial plans and goals and being hired from outside. True to its name, it is when an asset owner agrees to "outsource" their asset pool's investment to a third party.
Typically, the third party is an investing firm. The asset owner is ready to give the investment company fiduciary authority and ownership of some operational services.
Importantly, asset owners maintain complete power over their assets' distribution and risk and return goals.
The Cost
Outsourced CIO costs may be split down into five categories:
Counsel on structuring a portfolio to meet specific goals and risk tolerances.
Investment Management: includes hiring, paying, and supervising outside money managers.
Buying and selling assets: big investment portfolios should use the "Wholesale/Institutional" price.
Pool/Investment Funds: If investment funds are utilized, each has operating costs and potentially increased expenditures for management and guidance.
Custody: Independent safekeeping of your assets. (note: Custody expenses as a proportion of portfolio size tend to drop as portfolio size grows).
Who Employs an Outsourced CIO, and Why?
Business executives think about using outsourced CIO trends. This is because they want a low-cost way to develop and improve their companies.
Some of the goals that financial services companies work with assigned CIO providers to achieve such as:
Portfolio customization
Fiduciary obligations
Increased governance structure
Lowered volatility
Risk reductions
Lower costs
OCIO Search For The Health Care Foundation
Challenges
Identify high-quality OCIO executives (familiar with the healthcare and hospital industries' economics).
Find an OCIO manager who can earn the investing committee's confidence.
Look for an OCIO to deal with underperforming, illiquid legacy investments.
Capabilities and Services for Specialized Investments
For healthcare enterprises, OCIO provides comprehensive knowledge across all asset pools:
Liquidity strategies in operations. (long-term operating pools, operational cash, reserve cash, etc.)
Pre-determined contribution plans.
Endowment and foundations.
Captive insurance, for example, is a type of insurance pool.
Proven Results in The Healthcare Industry
Subcontracted CIO provides specialized services to a wide range of healthcare clients, including:
Non-profit suppliers.
Hospitals that are for-profit.
Foundations in health care.
Payors.
Group of doctors.
Accounting firms.
Labs.
Companies that deal with ambulatory care.
Medical care is provided at home.
Long-term support.
Outsourced CIO (OCIO) for Hospitals and Healthcare Systems
A comprehensive and versatile OCIO platform for hospitals and healthcare systems is designed to assist them in efficiently and cost-effectively managing your operational, insurance, retirement, and foundation asset pools.
Act as A Co-fiduciary
OCIO will give you strategic advice and solutions such as:
• Governance and fiduciary framework and structure.
• Post-merger investment program review and restructure.
• Investment strategy must be in sync with the company's overall financial plan.
• Investment policy development and review.
• Ability to customize and rebalance to harvest investment gained strategically.
Invest and Manage Assets
The Outsourced Chief Investment Officer will begin executing your investment solution when you have established your strategic goals. This will include:
• Manager selection, monitoring, and contracting.
• Portfolio structure and development.
• Real-time security and risk management.
• Portfolio management and rebalancing.
• Layoffs and new hiring among managers.
OCIO Solutions That Are Suited To Your Requirements
To create a solution tailored to business financial goals, an OCIO must combine strategic guidance and asset management.
Accountability Boost
OCIOs will act as co-fiduciary and will be held accountable for the investment choices and processes that have been assigned to them.
Execution On Time
Real-time portfolio adjustments, including hedging risk and management replacements, are possible.
Concentrate On Important Strategic Choices
Mandated CIO gives you strategic counsel and direction on your whole investing program. This enables you to decide how best to spend your time.
A Real Interest In The End Result
Portfolios and bespoke solutions are adapted to the general objectives of the firm as well as the aims of each asset pool.
Cost Savings And Economies Of Scale
Allow OCIO to negotiate on your behalf by using size, contacts, and access.
What Are The Advantages Of A Customized OCIO Solution?
Outsourced CIO providers will be able to use their flexibility and the tools to adapt each company's specific demands. The following are some of the pros of hiring an outsourced CIO:
Customized Financial Solutions
There is no one-size-fits-all option when it comes to OCIO services. Client relationships, like advisors, are one-of-a-kind.
Outsourced CIO services may be tailored to give businesses the specific deliverables and investment solutions they require. This frees up time for advisers to interact with customers and deal with the more personal aspects of investing.
Reduced Operating Costs
Hiring a subcontracted CIO saves money on the costs of recruiting, training, and compensating a full-time staff.
The allocated CIO can also focus on their work without being sidetracked by office politics. Thus, they can produce better outcomes in less time as a more focused third party.
Decision-Making Streamlined
An OCIO may enhance the decision-making process by taking responsibility for the continuing administration of investment portfolios and reducing the inherent complexity of handling various individual clients.
Conclusion
In conclusion, the industry of hiring outsourced CIO trends is booming. Health-care institutions, hospitals, and insurance plans are expected to turn to outsourced-CIO providers for cost-effective investment governance.
Hospitals and healthcare systems face a plethora of obstacles in today's tumultuous environment. To improve the governance process, relieve resource strain, and lower overall expenses, consider working with a qualified OCIO supplier.
Related Topics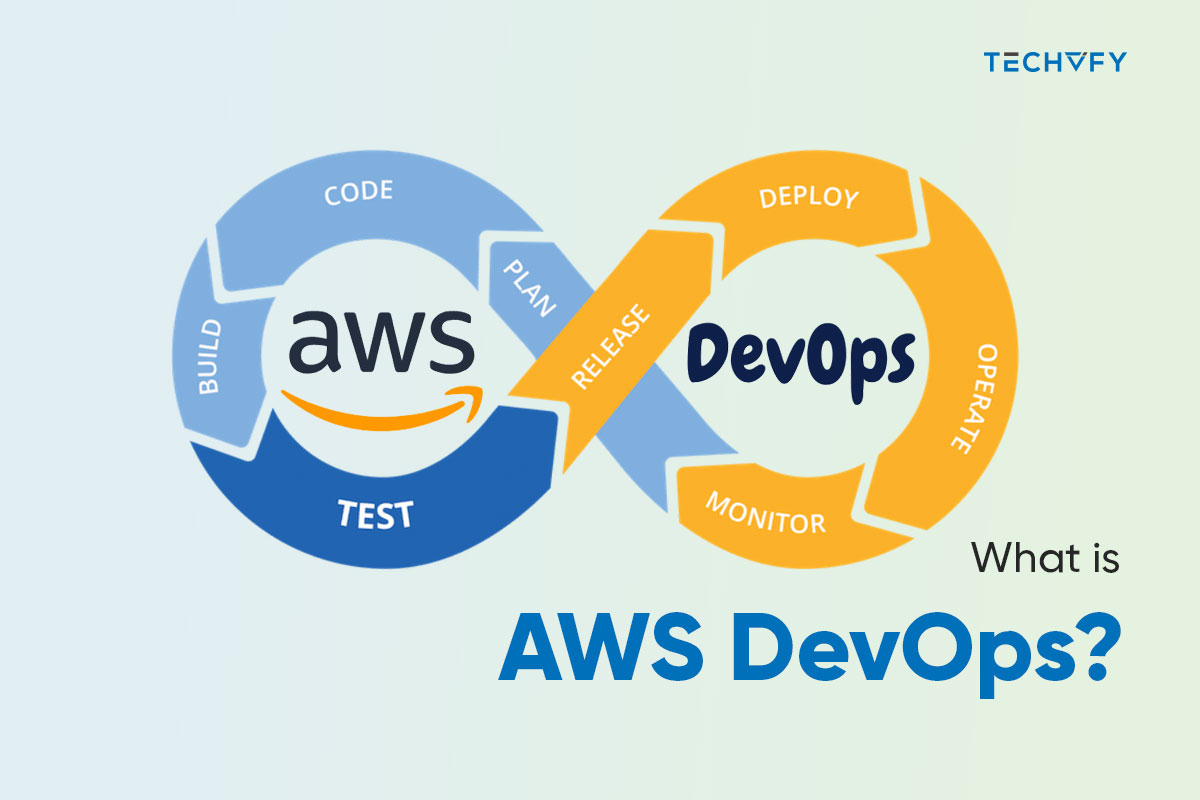 What is AWS DevOps? All You Need to Know
Speed, quality, and security are paramount in today's dynamic software landscape. According to AWS and Strongdm, with a staggering 24 times reduction in deployment failures and three times faster feature delivery, AWS DevOps is the transformative force behind these achievements. This article will explore the core of AWS DevOps, including its basis, services, tools, and best practices. I. What is AWS DevOps? AWS DevOps is Amazon's solution for applying the DevOps methodology utilizing its cloud platform and specialized tools and services. It provides capabilities that help organizations automate and streamline their software development and delivery processes. II. Importance of AWS…
29 September, 2023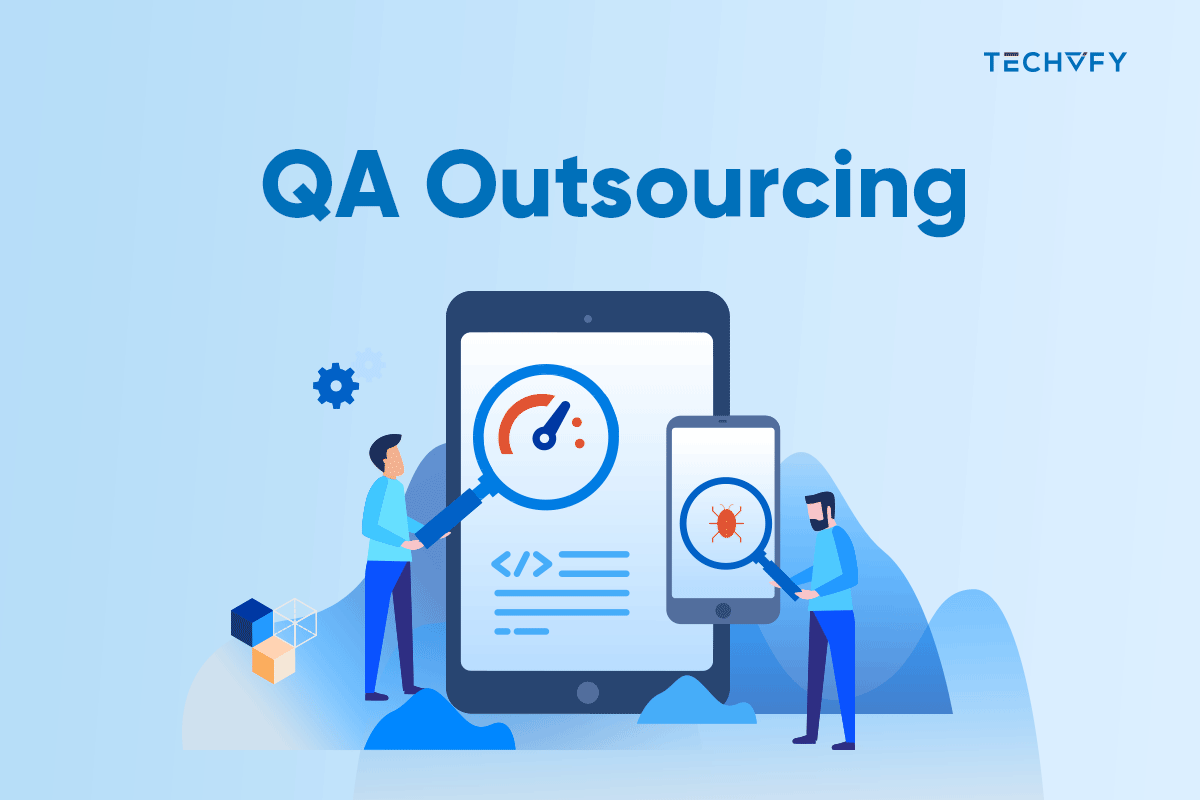 QA Outsourcing: Improve Performance of Your Applications
In the ever-evolving landscape of software development, ensuring the highest quality of your products is paramount. Quality Assurance (QA) is pivotal in achieving this goal as the gatekeeper of reliability and performance. However, outsourcing has emerged as a strategic solution as organizations seek to optimize resources and enhance efficiency. In this exploration of QA outsourcing, TECHVIFY will begin by defining the practice, understanding the critical role of QA in software development, and delving into the significance of leveraging external expertise to bolster the quality of software products. I. Benefits of QA Outsourcing 1. Cost-effectiveness By outsourcing QA, a company can…
29 September, 2023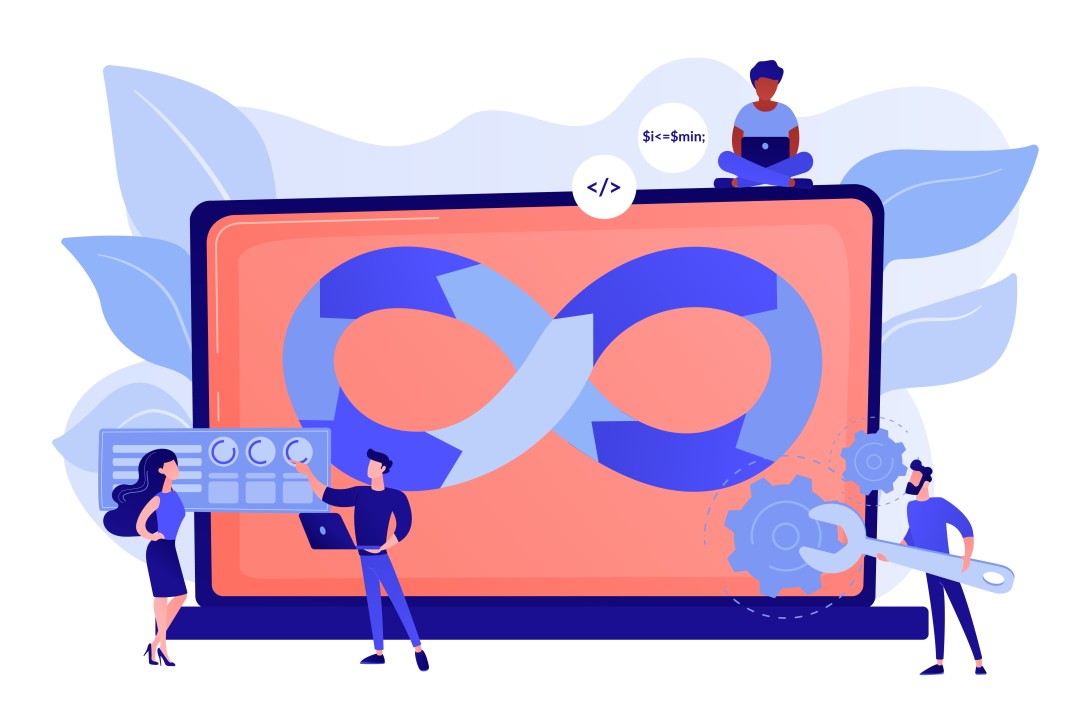 Predicting DevOps Future in Upcoming Years
DevOps started in 2009 as an idea to make teams work better together. Over ten years, it has changed from an idea to a common working method, where everyone knows their job and expectations. However, what companies expect from a DevOps worker can differ from place to place. As technology and working methods change quickly, the DevOps future becomes hard to tell. Because of this rapid change, even talented people looking for jobs sometimes feel a bit lost. Importance of DevOps in The Current Technological Landscape DevOps brings together the people who create software (Dev) and those who keep it…
28 September, 2023