CDO vs. CIO vs. CTO and CEO: What's the Difference?
25 March, 2022
The C-suite, or chief suite, is a new term in the business in recent years, which indicates the highest-ranking senior executives in operation. CDO vs. CIO vs. CTO and CEO are those core parts of the C-suite to manage the organization as a whole.
It might sometimes be mistaken for those top positions with each other. Still, they will be specialized in different roles to maintain a competitive edge and the ultimate goal for a company's success. Also, they will cooperate to establish a common vision and work towards mutual objectives.
To have a thorough look at all those top positions in the business, chief digital officer vs chief information officer, and other departments, we will help you make a comparison below.
Chief Digital Officer vs. Chief Information Officer
Definition
A CDO plays a vital part in digital transformation in an organization.
They will make the most of modern technology such as mobile apps, virtual goods, data-based information, websites, and social media to create value for a company.
This executive is in charge of transforming traditional paperwork or analog into digital information. They will search for brand foundations, websites, and models to implement and then strengthen the business.
A CDO has a key responsibility for the operation's data governance, which is a crucial part of the business industry in the data age nowadays.
They will ensure their customer's information privacy and accuracy, grow brand loyalty, and broaden their digital access and reach.
CIO
A CIO has major priorities for managing the IT strategy and the overall technology system of the organization.
The CIO will make a decision on how efficient a new technology can be and ensure the information will flow smoothly and properly.
Since they have evolved from the development of technology and become a prominent part of the organization, they have quickly been on board with other influential company members.
A CIO controls everything creating policy and strategy, recruitment, and procurement.
They will take care of all things related to IT fields regarding implementing IT strategies and equipment. It also consists of IT technology and devices.
Typically, a CIO will be in charge of the organization's IT service management, including systems maintenance.
CDO vs. CIO
In the past, CIOs led the role of CDOs in the business as they were all involved in technology. Still, in today's industry, many businesses do not hire a CDO for their company and turn to the CIO for help.
That said, there is a growing trend toward hiring a CDO when realizing the potential for digital transformation in the industry is huge. CDOs will be more prevalent in big data, AI, and digitization, so the CIO will then take the helm after all.
Chief Digital Officer Vs. Chief Data Officer
CDO (Chief Data Officer)
A chief data officer is a senior executive who is on top of data utilization and data management throughout the business.
Their role in the business is to control a range of data-related objectives regarding data quality, scientific data, governance, and data analytics.
Eventually, the CIO will analyze the data with some business intelligence to create revenue and results from this process.
The tasks of a CIO may be listed as the following:
Governance: Implementing, searching for data inquiry, then inspecting the data input
Operations: identifying the efficiency, effectiveness, and usability of data
Innovation: Making the most of the transition of digital information while monitoring the cost and revenue results
Analytics: Cooperate with another department to generate ideas on goods, channels, websites, and markets.
Chief Digital Officer vs Chief Data Officer
Though they are all shortened as CDOs, the data officer role has existed for years in the business. In contrast, the digital part has recently grown from nonexistence to a huge trending factor in some large-scale companies.
However, they play different parts in the business. As mentioned, the digital one will transform information digitally and implement compelling digital strategies for customer-facing initiatives. Meanwhile, the other's responsibility is to work with data.
Chief Digital Officer Vs. Chief Technology Officer
CTO
Definition
The CTO will deal with technical strategies and put them into action. They will notice and direct the development of information systems to attain the best ultimate product.
Role
In a business, the CTO will create and design the technology to push the business's strength and resources. External customers are what the focus is to draw revenues from company goods.
Responsibilities
Here are some duties a CTO will have:
Establishing goals and then aligning them with business goals
Working directly with vendors to improve products to get the final ultimate results
Growing targets with revenues from external customers
CDO vs. CTO
As CTO's role is essential for digital marketing and online selling firms, it is typically one of the business's initial hires and a root department. CDO is clearly the opposite.
CTO replaced the role of CDO for many years before CDO had officially placed a part in the business. While the CDO functions to grow new technology stacks and digital utilization, the CTO will be the mainstay for driving transformation.
Chief Digital Officer vs. Chief Executive Officer
CEO
Definition
The CEO is the top senior of the C-suite, who oversees a company's overall operation. They will be in charge of the governance and development of the whole company.
Role
Sometimes, you can consider the CEO as the person who found the business and established its goal, vision, and mission. He or she will directly manage the company and connect it with the market. As the face of the organization, they are required to be a person with a strong vision and a direction for the whole business.
Responsibility
They will be responsible for the followings:
Directing and implementing the operation's strategies
Delegating agendas, other C-suite departments
Creating profitable targets
Attracting and searching for capital
Driving business structure and cooperation
Connecting and working closely with the board
CEO vs. CDO
The organization is now looking for a CEO with an understanding and mastery of digital transformation, which is a vital role of CDO. If CEOs have the ability to take on the CDO job themselves, they will both have the authority and position to manage the whole business efficiently. That explains why nowadays, many companies are opting for a CEO with CDO's capability to run an operation. Additionally, many CEOs' promotions resulted from CDO positions in the past.
Conclusion
It is confusing to differentiate the terms CIO, CTO, CDO, and CEO in a business if you are not really familiar with this field. With this article, we hope you can distinguish them somehow, as we thoroughly listed their definition, role, responsibilities, and comparisons of chief digital officer vs. chief information officer and others.
Based on the company's scale, it will identify how many top C-level executives are hired. Overall, they will work together towards a mutual goal of expanding the business. The increasing number of chief departments also shows the innovation of the organization's structure.
Related Topics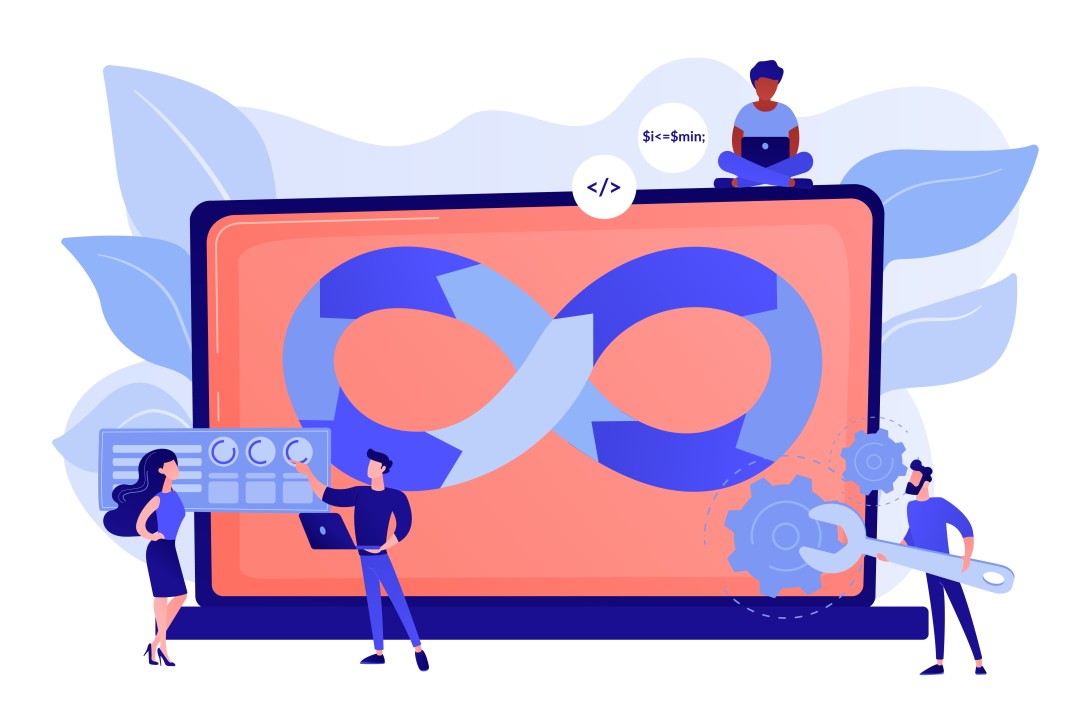 Predicting DevOps Future in Upcoming Years
DevOps started in 2009 as an idea to make teams work better together. Over ten years, it has changed from an idea to a common working method, where everyone knows their job and expectations. However, what companies expect from a DevOps worker can differ from place to place. As technology and working methods change quickly, the DevOps future becomes hard to tell. Because of this rapid change, even talented people looking for jobs sometimes feel a bit lost. Importance of DevOps in The Current Technological Landscape DevOps brings together the people who create software (Dev) and those who keep it…
28 September, 2023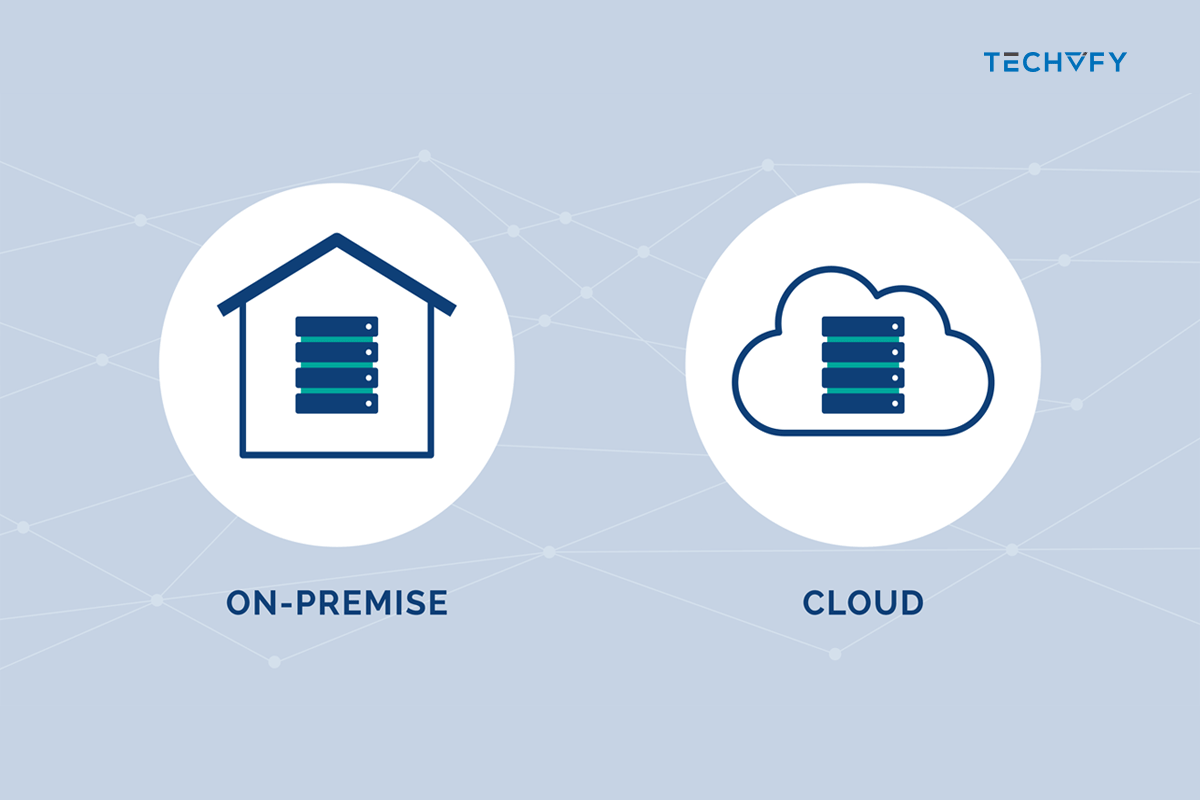 On-premises vs Cloud: A Clear Comparison
In today's rapidly evolving digital landscape, businesses face a critical decision regarding their IT infrastructure: on-premises or cloud computing. This choice represents a fundamental pivot point in how organizations manage their data, applications, and overall technology stack. This article discusses on-premises vs. cloud computing, comprehensively comparing features, benefits, drawbacks, and practical considerations. I. What is On Premise vs Cloud? What is On-Premises Computing? On-premises computing is a traditional computing model in which an organization owns and operates its hardware and software infrastructure. This infrastructure is typically housed in a data center at the organization's location. What is Cloud Computing? Cloud…
28 September, 2023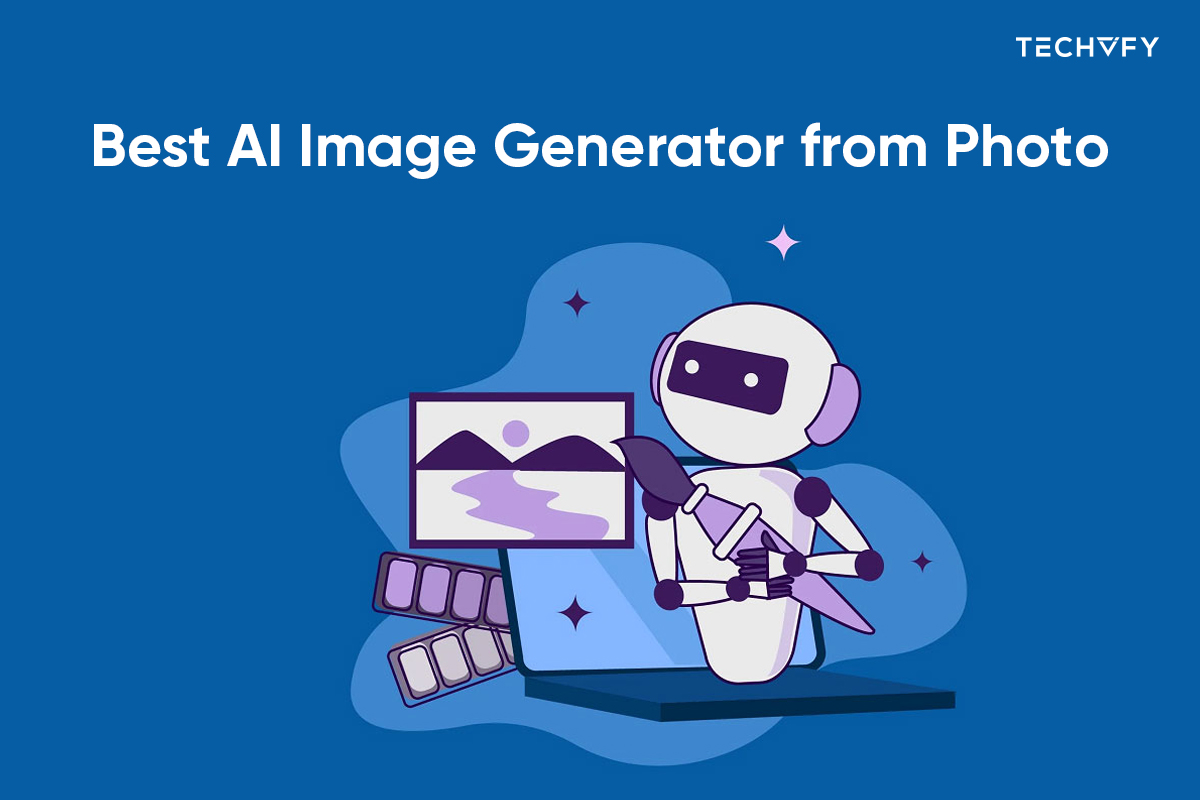 Best AI Image Generator from Photo to Pick in 2023 
In an era where creativity meets technology, the AI Image Generator from Photo has become a bridge connecting imagination and reality. Picture this: you've got a satellite image, and within moments, an intricate map unravels in front of you, revealing details you never thought possible from a single photo. Or perhaps you've dreamt of an avatar so realistic, it mirrors your very essence? This isn't the realm of science fiction anymore but the power of advanced AI Image-to-Image Generators.  In this article, we delve deep into the heart of the most prominent AI image generators of 2023. Whether you're a…
27 September, 2023