Offshore Development Center (ODC): The Complete Guide
24 March, 2022
In the IT industry, offshore software development has had an impressive rise. As a result, the Offshore Development Center is finding its way to every business, be it a technological or non-tech company. This service has even outweighed outsourcing recently. 
This is a suitable option if you are interested in an offshore software development center or looking for an end-to-end solution for software projects. Why? The reasons will be revealed in this complete guide. 
I. What Is Offshore Development Center (ODC)?
Definition
An Offshore Development Center (ODC) is an offshore team of talents. It provides the services of developing software to any company overseas. In other words, ODC is a branch of a company functioning in another nation. The offshore software developmentcenter is always placed in an area with lower living standards compared to where its mother company lies. (Wikipedia)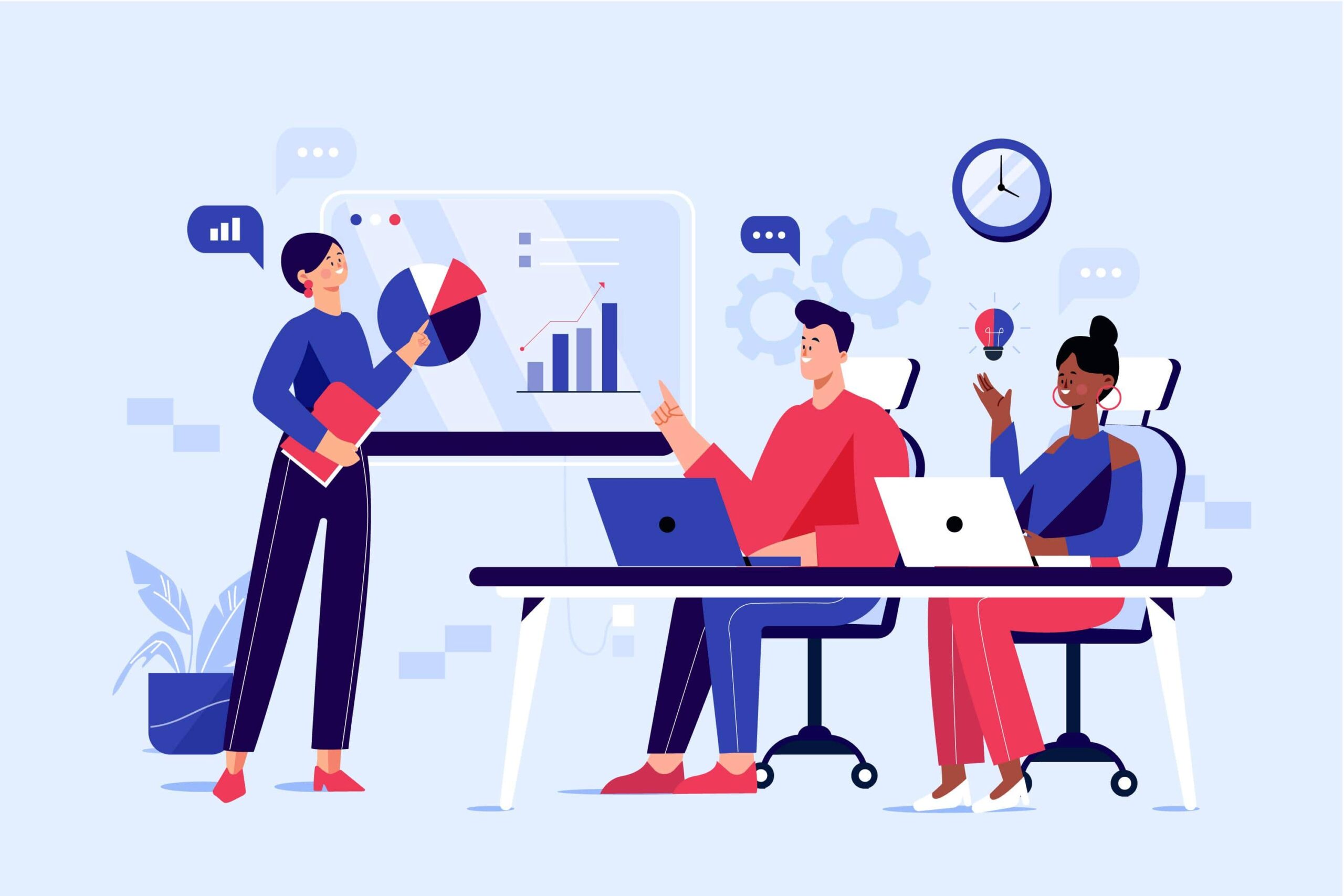 Members
There are some prominent members in a typical ODC team:
– Project Manager: This person is in charge of the entire project, from making plans to executing them. Besides, he/she ensures that all the necessary resources are covered.
– Account Manager: He/She takes care of the relationships with specific clients. Thus, this manager will guarantee their needs are satisfied.
– Usability Engineers: They do tests to estimate the user-friendliness and usability of the client's products.
– Test Engineers: They ensure that your product's quality, non-functional requirements, and integrity are checked.
– Graphic Designers: These people create graphical visual concepts and language. They progress the uniqueness of a product's persona or brand.
– Designers and Developers: These members do the installation, design, testing, and prolongation.
– Content and Technical Writers: They create content and instructions that are implemented into the website or software.
II. Differences Between an ODC vs. Outsourcing
Outsourcing is defined as how a domestic or foreign company assigns a third party to outsource its business.
To be honest, ODC is often the opposite of Outsourcing. The differences are indicated based on the following criteria:
Domain

ODC is the transaction between the offshore group and clients separated by geographical borders.

Meanwhile, Outsourcing is the service offered by any company with no limitation on location. Thus, Outsourcing has a larger domain than the ODC.

Costs

As long as the client's project is not going to scale, Outsourcing is economical. However, having a particular ODC would bring a great benefit.

Most of the ODC models always ask for a deposit. Still, they promise a high return on your investments in the distant future. Additionally, the price of work is transparent.

Team Management

As mentioned before, the ODC team has fixed particular members. This principle ensures their client's project is run smoothly. All the members are focused on your work.

On the contrary, Outsourcing teams are managed by the managers of the service provider. The supervisors can exchange members among different teams. As a result, the client has no direct influence on the group.

Mindset And Talents

The companies of ODC provide the software engineers with a more supportive environment to take part in creating the IT product.

Also, software developers are interested in working on one project rather than distributing their talent on different products. Working for ODC also helps them regularly exchange experience with foreign specialists. 
III. Pros and Cons of Offshore Development Center
Here are the ODC's benefits and drawbacks to consider.
1. Pros of offshoring
Economical. The service provider has the necessary infrastructure available. There is no requirement for investment in setting up the office. Similarly, its facilities, communications, utilities, and IT infrastructure are at hand. The only thing to do is hire team members to run the project.
Productive. The ODC model encourages autoscaling in its IT department. The number of resources needed for a project can be adjusted effectively. Additionally, their operation is reliable enough to be transparent with the customers. 
Timely insurance. As the client, you directly influence the team's operation, and the members follow suit with the timeline you offer. Moreover, managers supervise the operating speed and ensure the timeframe.
Great talent pool. There are countless IT engineers worldwide applying for jobs in the ODC team. Therefore, the source of talent is sufficient and high-qualified. The offshore company also invests in training and enhancing the skills of its members.
2. Cons of offshoring
Communication Barrier. ODC is a service provider with transactions with a foreign company. Thus, the difference in languages may lead to misunderstandings during the collaboration. 
The parties tend to use email, text messages, or online conferences for discussion due to the distance. It is less effective than interacting directly.
Cultural differences. Members of an ODC team coming from different countries may have conflicts. 
A typical person's attitude can be rude behavior toward another group member. Additionally, multi-culture people have distinct mindsets and attitudes. They also have different demands for days off for national holidays.
Time zone. When you collaborate with an abroad client, you have a different time zone from your host company. It means one of you two has to adjust the working shift, or your discussion will be distracted.
Security risks. To build software, offshore engineers ask for your private information (data, workflows). Thus, the client should have a safeguard strategy and precautions to protect their IP.
Related article: What Makes a Good Offshore Development Center?
IV. The Advantages
– The ODC team will focus on a particular project from beginning to end. Thus, you can concentrate entirely on your core business tasks. The stability throughout the timeframe is ensured as well.
– An ODC functions as a subsidiary of the host company in another country. Thus, large projects will progress significantly, especially if there are over 30 members in a group.
– You have exclusive control over the project's operation by interfacing with the members in charge of the business.
– When you take it off-site, there is no distraction from your work's efficiency and security.
– The ODC service offers connections with talented software engineers around the world. There is no need to worry about the quality of work.
Read more about Offshore development center benefits.
V. The Risks and Challenges
Here are the typical ODC risks and hardships you may face.
Legal Issue
When building an agency in a foreign region, the host company must pay attention to the related legal regulations in that nation. Particularly, the business policies should be considered carefully to estimate the benefit. 
The law will regulate your business throughout. Thus, if you are unfamiliar with the local law system, you should hire a legal adviser.
Cultural Challenges
As mentioned before, there are differences in people's cultures in the ODC team. It results in unexpected conflicts. The managers should introduce the members so that they get acquainted. 
For instance, managers can assign people resembling cultural habits in the same group. Team-building events also lend a hand to boosting working relationships.
Management Challenges
The process of fulfilling all typical positions in a team is challenging. There are criteria to consider, including affordable finance quality insurance. 
Managing offshore development teams with multi-culture members also requires the managers to be skillful and experienced.
Communication Challenges 
Direct interaction is the most effective means of communication. However, the client often finds it hard to discuss face-to-face with the software developers because they are not native people. 
This phenomenon results in limited influence during the project lifecycle of the customers. Besides, there would be misunderstandings causing mistakes during the process. 
Security Risks
Providing offshore engineers with private information is unavoidable. There is also a certain distance between you and the service provider. Thus, it poses a risk to data insurance and compassionate information.
Unfortunately, you cannot prevent data leakage completely by keeping all the resources in only one location. The advice is to create network security in the infrastructure of the ODC you are collaborating with. 
VI. Why Is Vietnam Ideal to Set Up an ODC?
Cultural & Work Ethics
Vietnamese members of the offshore team are friendly and humorous. At the same time, their determination to finish the work and motivation to develop is fantastic.
They have a strong sense of balance in working, especially caring for the members' health. Thus, there is hardly burnout, and the team's productivity is maintained. If an issue occurs, they still manage to finish the task.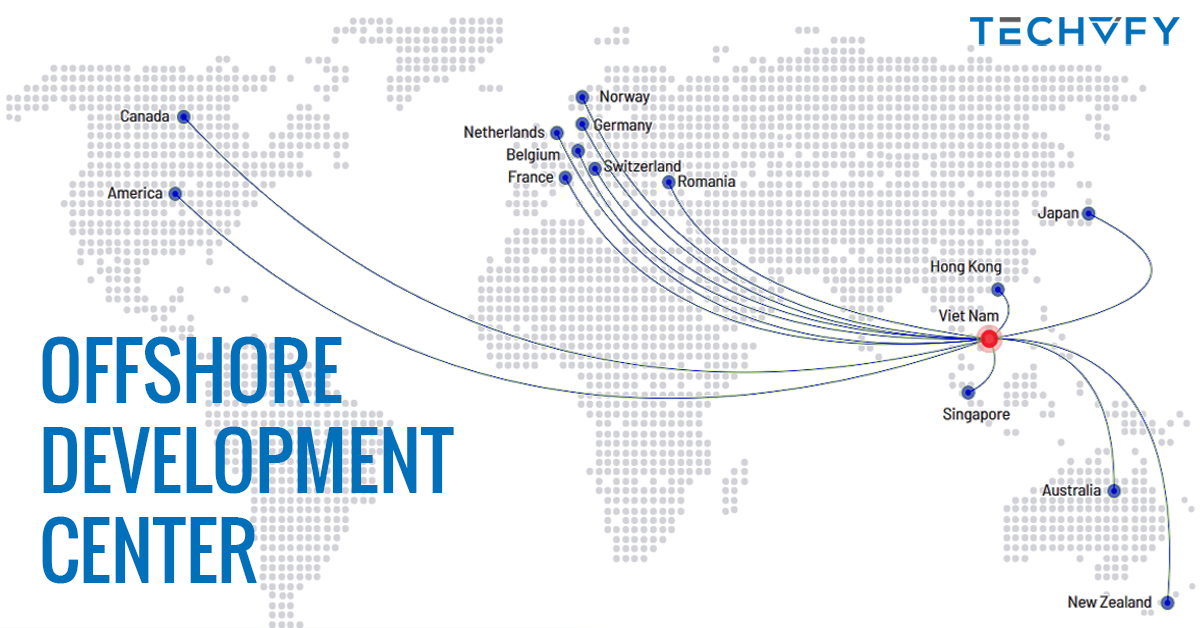 Generally, Vietnamese culture and work ethic meet the demand for productivity enhancement. Even if these developers face difficulties applying new technology, they can handle it well. The solution is to account for the possible problems and learning curve.
IT Labor Cost
The Vietnamese labor market has more competitive prices than the US, Japan, or Singapore. Not to mention, Vietnamese IT professionals have great potential.
The developers in this country have the salary lower by 40 to 50% than in other developed IT nations. Still, the cost is 1.5 times higher than the domestic collaboration.
Read more: Why Vietnam is an ideal choice for software outsourcing?
The Ecosystem
According to the Program for International Student Assessment, Vietnam has a healthier living environment and higher education standards. This country's national human capital index is second only to Singapore in ASEAN.
Around 55 Vietnamese universities provide a technical training curriculum. A stable number of graduates even participate in training schemes to gain experience in real-life projects.
Support
The Vietnamese government has greatly supported technological development in this country. There are policies to promote the national economy for investment from abroad.
The labor source in Vietnam is adequate and young, with more than half of the population under 30. Particularly, over 25000 technical engineers graduate from universities each year and are always ready to work.
VII. How to Set Up an Offshore Development Center?
In this part, the offshore development center checklist will be provided.
Build The Plan and Chose a Proper Model
Here are some typical types of offshore development centers:
Software ODC trust
Software ODC classic
The ODC full form
Software ODC branded. 
Location 
We all know that your ODC will be placed abroad. However, gaining insight into the offshore markets in different regions is necessary. 
Setting up an offshore development center would help to target the countries with high demand for this service.
For instance, Northern European nations tend to choose outsourcing projects. Meanwhile, the Southeast Asian region has become more active in ODC projects. 
Thus, you can choose to invest in an ODC team in a country on this continent, such as Vietnam. Then you should find the most developing city with large technical talent pools.
Read more: How to Hire Offshore Developers for Your Project?
Cost
Besides considering the location, you should pay attention to the financial investment. In other words, try to compare the countries' price gaps.
You can go for the nation spending the highest on the IT industry, like India, China, and Vietnam. At the same time, countries are having significant rises in the number of ODC projects and companies that are also worth your consideration. 
KPI
You should clarify your goals and set the timeline for your project. Introduce the KPI to your ODC members and discuss the strategies to reach the target. There are requirements for finance, expectations, and timely KPI with quality assurance.
It is recommended to train the newbies about your service and work. Make sure that they can relate to your ideas as well.
Technical Support
Ensure that the employed ODC services offer comprehensive technical support. It should remain unchanged from the beginning till the end of the project.
Testing & Quality Assurance 
The step of Quality Assurance approves more effective control of your software project. Thus, you will evaluate the work's compliance based on the initial standards quickly and conveniently. testing
Security – Find Out A Reliable Partner
Remember to choose a reliable offshore development partner to protect your data carefully. Before signing the contract, consider their recovery solutions if your data is leaked. 
The tip for choosing the right collaborator is to look at the company's work history. Selecting a team that has effective communication is also a way to go. Then you can reduce the chances of misunderstanding.
Last Words
That is all the essential information about the Offshore Development Center. This model not only satisfies the demands of clients but also guarantees the offshore team's function and productivity.
If you plan to build an ODC in Vietnam, besides choosing regions with developed technology, it is recommended to target the emerging market with potential IT labor, like Asia, notably Vietnam.
Related Topics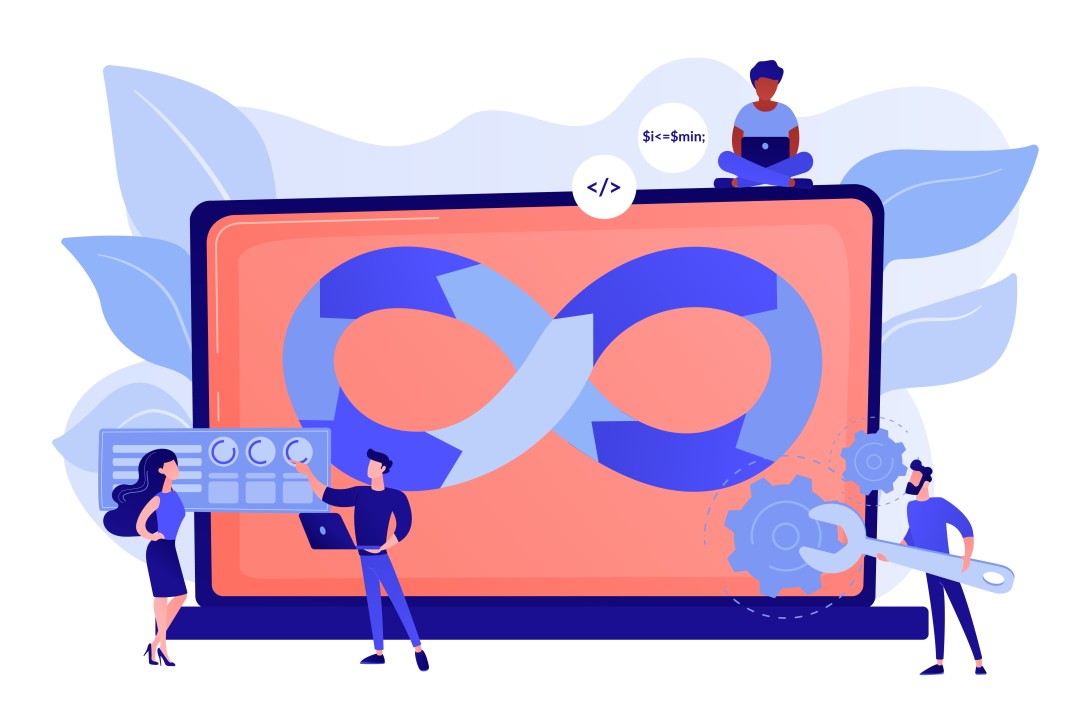 Predicting DevOps Future in Upcoming Years
DevOps started in 2009 as an idea to make teams work better together. Over ten years, it has changed from an idea to a common working method, where everyone knows their job and expectations. However, what companies expect from a DevOps worker can differ from place to place. As technology and working methods change quickly, the DevOps future becomes hard to tell. Because of this rapid change, even talented people looking for jobs sometimes feel a bit lost. Importance of DevOps in The Current Technological Landscape DevOps brings together the people who create software (Dev) and those who keep it…
28 September, 2023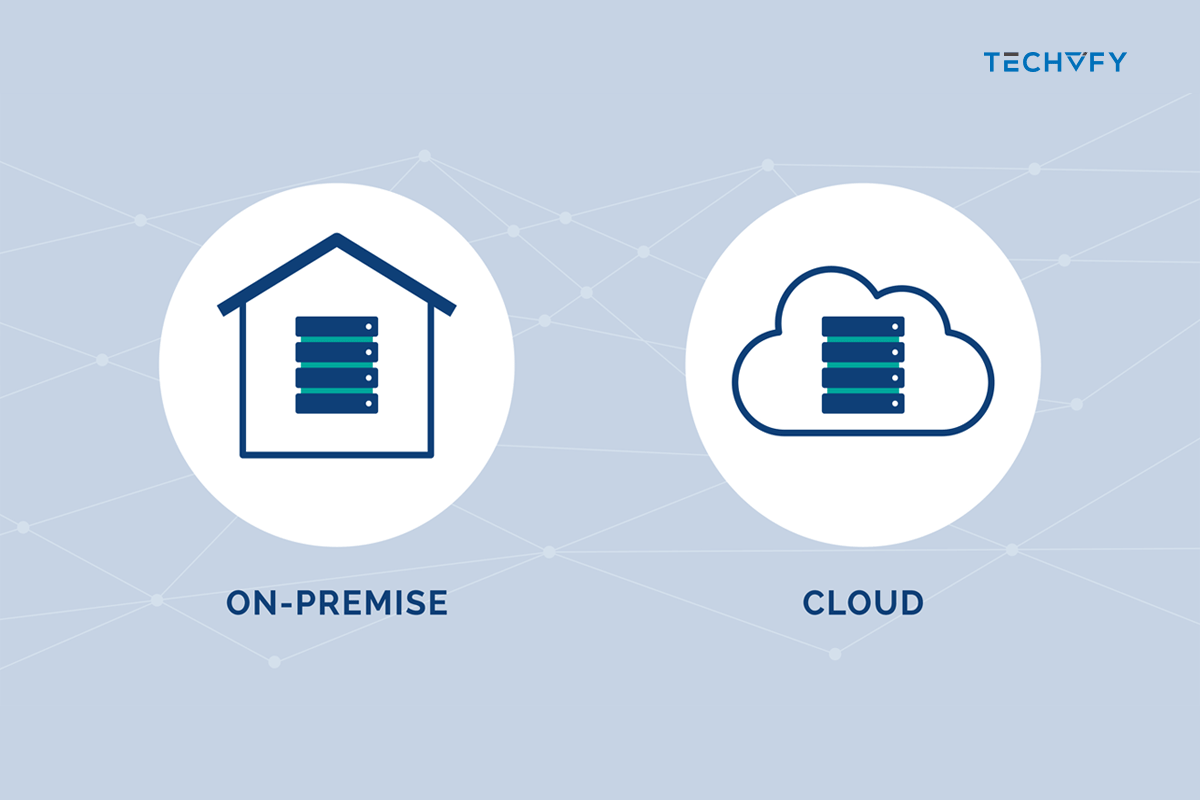 On-premises vs Cloud: A Clear Comparison
In today's rapidly evolving digital landscape, businesses face a critical decision regarding their IT infrastructure: on-premises or cloud computing. This choice represents a fundamental pivot point in how organizations manage their data, applications, and overall technology stack. This article discusses on-premises vs. cloud computing, comprehensively comparing features, benefits, drawbacks, and practical considerations. I. What is On Premise vs Cloud? What is On-Premises Computing? On-premises computing is a traditional computing model in which an organization owns and operates its hardware and software infrastructure. This infrastructure is typically housed in a data center at the organization's location. What is Cloud Computing? Cloud…
28 September, 2023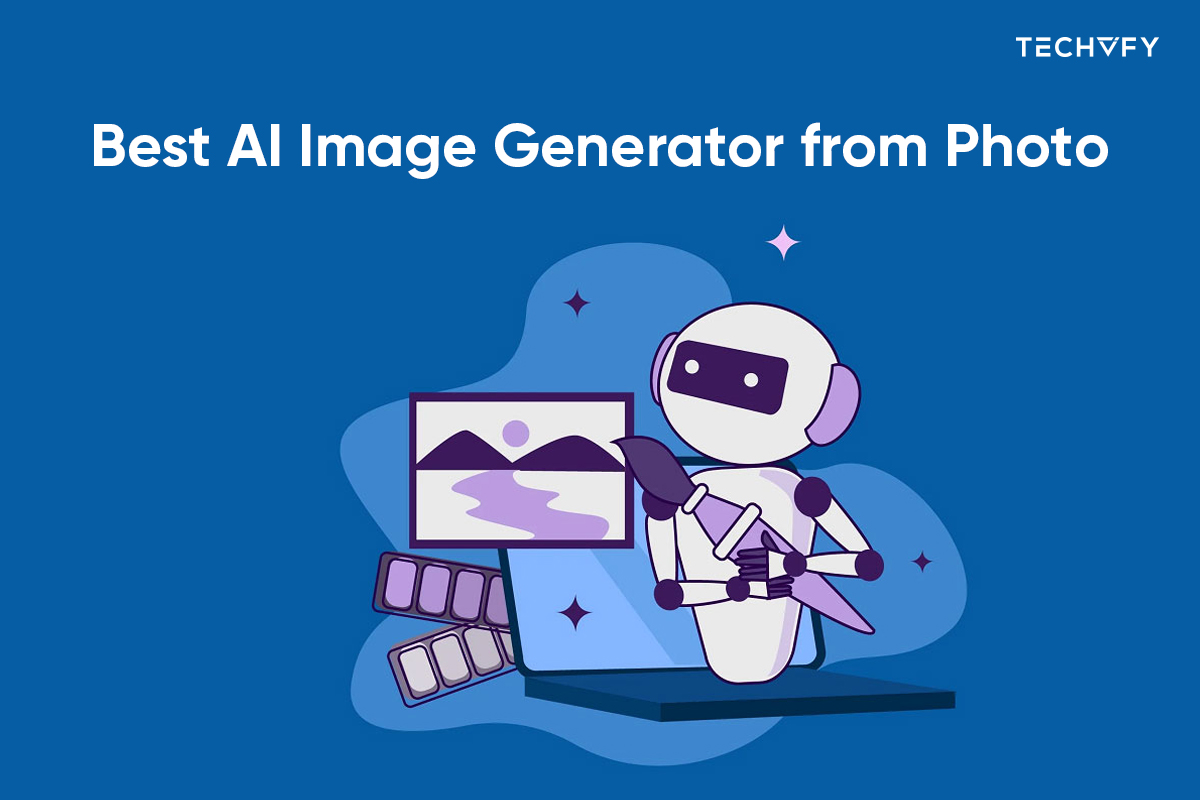 Best AI Image Generator from Photo to Pick in 2023 
In an era where creativity meets technology, the AI Image Generator from Photo has become a bridge connecting imagination and reality. Picture this: you've got a satellite image, and within moments, an intricate map unravels in front of you, revealing details you never thought possible from a single photo. Or perhaps you've dreamt of an avatar so realistic, it mirrors your very essence? This isn't the realm of science fiction anymore but the power of advanced AI Image-to-Image Generators.  In this article, we delve deep into the heart of the most prominent AI image generators of 2023. Whether you're a…
27 September, 2023