TECHVICON #24: Advancing When The Boss Keeps The Seat
28 September, 2023
Hanoi, on September 27, the event TECHVICON #24 was organized with the theme "How to get promoted when your boss stays in the same position." Taking on the role of the speaker, Mr. Thaniel Le – Group Lead G1, introduced a challenging topic along with a unique approach that attracted the participation of 32 Techvifers from various departments.
Considered a complex and unprecedented topic at TECHVICON, "How to get promoted when your boss stays in the same position" specifically addresses the concepts of "promotion" and "self-worth" in the workplace. As a result, Techvifers had the opportunity to reflect on their career development path and find clear solutions for their future.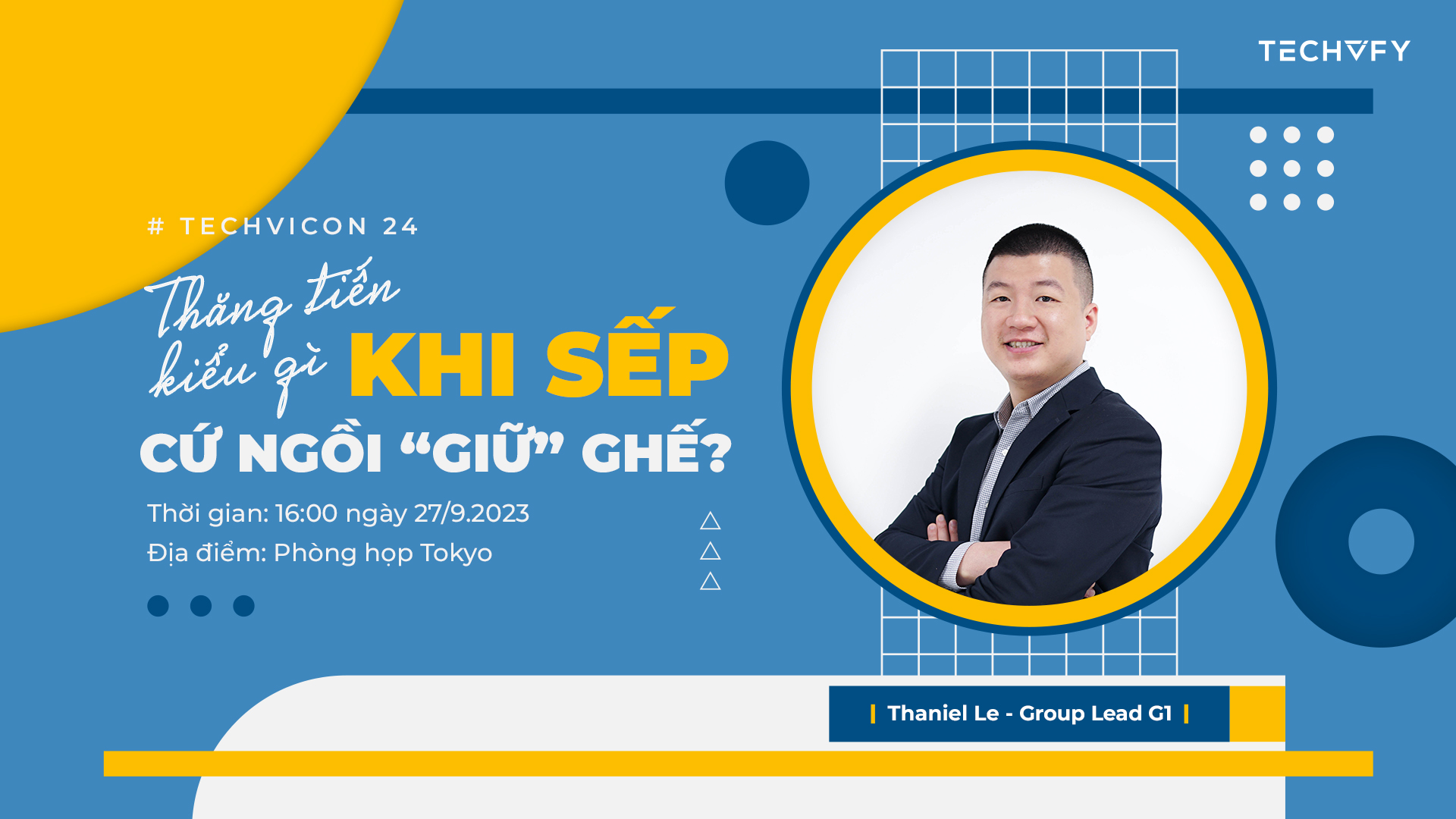 Notably, TECHVICON #24 was organized in a completely different style. Here, the speaker didn't play the role of a traditional presenter but became a facilitator, presenting the content as questions to encourage Techvifers to engage in discussions. The audience could express their opinions directly, confront opposing viewpoints, and collectively find the best solutions to the issues at hand.
Mr. Thaniel Le – Group Lead G1, shared, "This is my first time taking on the role of a speaker at TECHVICON. In the past, I often attended previous sessions. Still, I always felt speakers needed more interaction and connection with the audience. So, I decided to present the content differently for this occasion, making it more accessible to everyone."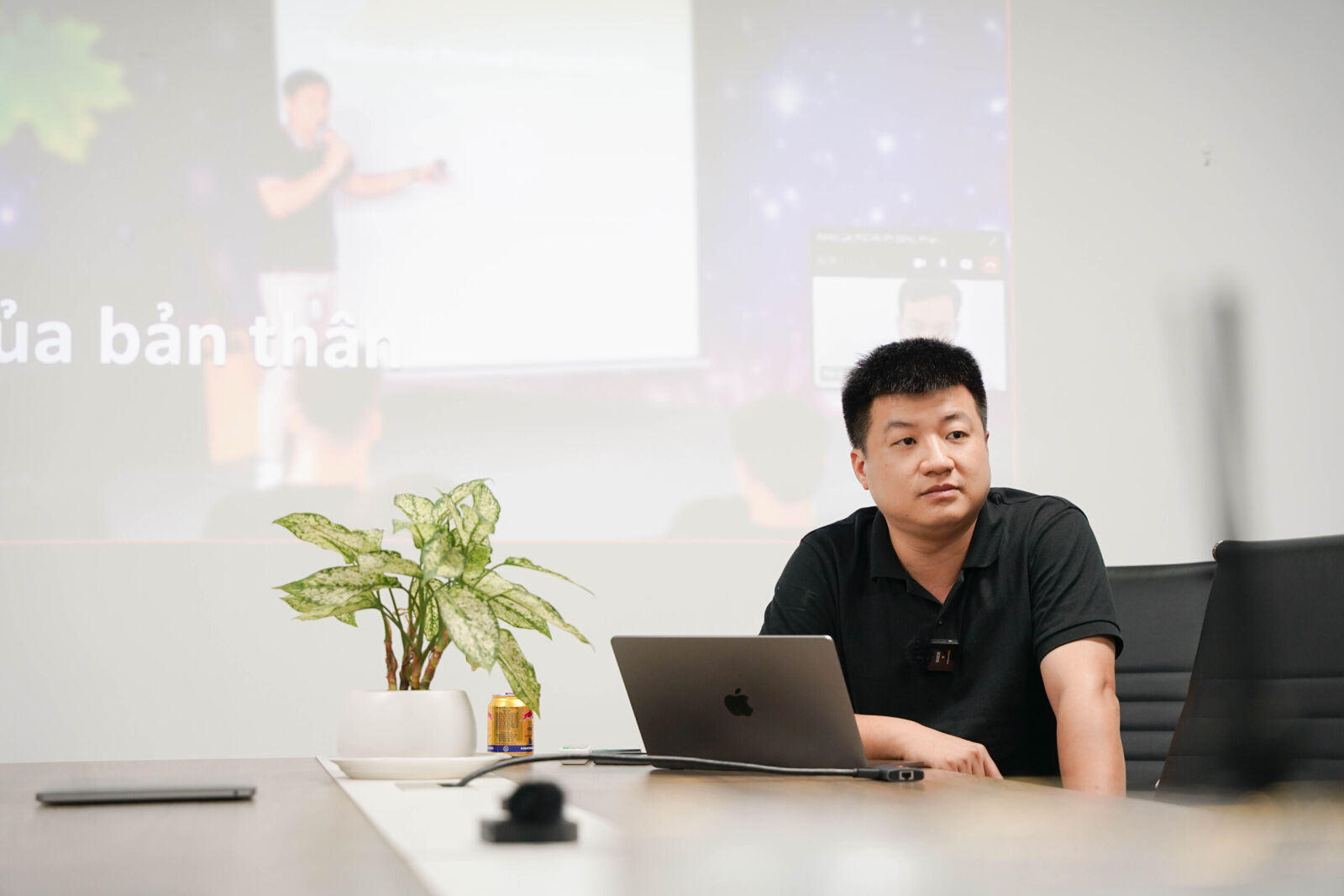 "During my previous participation, I usually came with the mindset of listening and hesitated to ask questions. But this time, in such a comfortable debate environment, I enjoyed expressing my opinions and sharing my viewpoints," added Mr. Kiên Đồng – G2.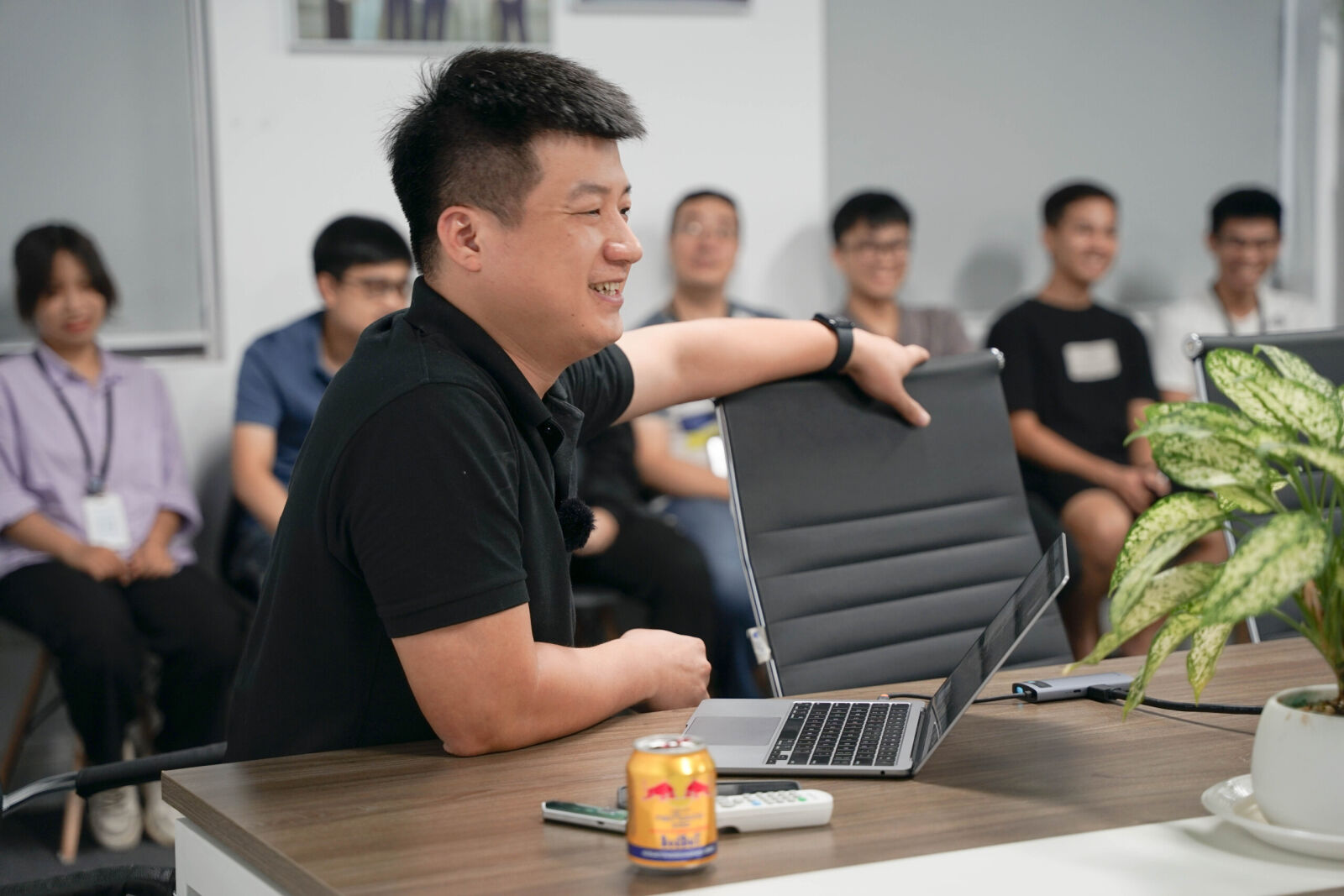 This event was also the first time TECHVICON was held in both online and offline formats. There were 29 in-person attendees at the sharing session and 3 participants joining online from Group Da Nang and TECHVIFY Japan. This attendance demonstrates the unique attraction of the theme "How to get promoted when your boss stays in the same position," confirming that the quality of the content at TECHVICON continues to improve.
After over an hour, TECHVICON #24 ended. Let's look at this event's intense and lively yet humorous moments!




No tags for this post.
Related Topics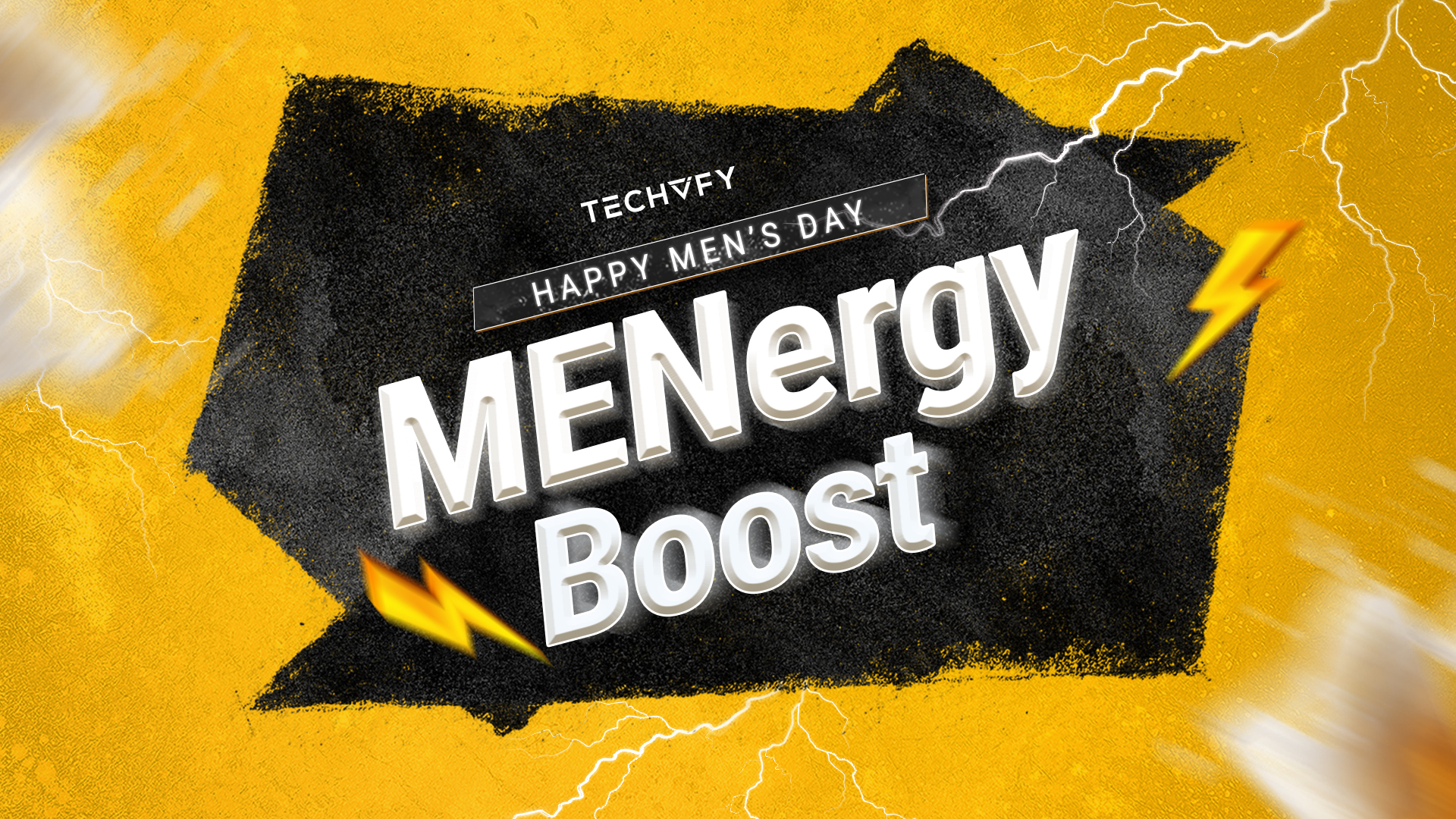 Extraordinary things only available at Men's Day 2023: MENergy Boost
Last Thursday – November 16, TECHVIFY was pleased to organize the Men's Day 2023 event with the theme "MENergy Boost". To honor the youth, enthusiasm and creativity of male employees at TECHVIFY, the event brings energy drinks for productive morning work, good luck wishes, and exciting games. It has attracted more than 100 Techvifers to attend the event. From early morning, the women colleagues prepared surprises for the men at TECHVIFY. At exactly 8:30 a.m., coffee cups and loving messages were ready in front of the reception desk, combined with bunches of yellow and white balloons decorated around the office….
17 November, 2023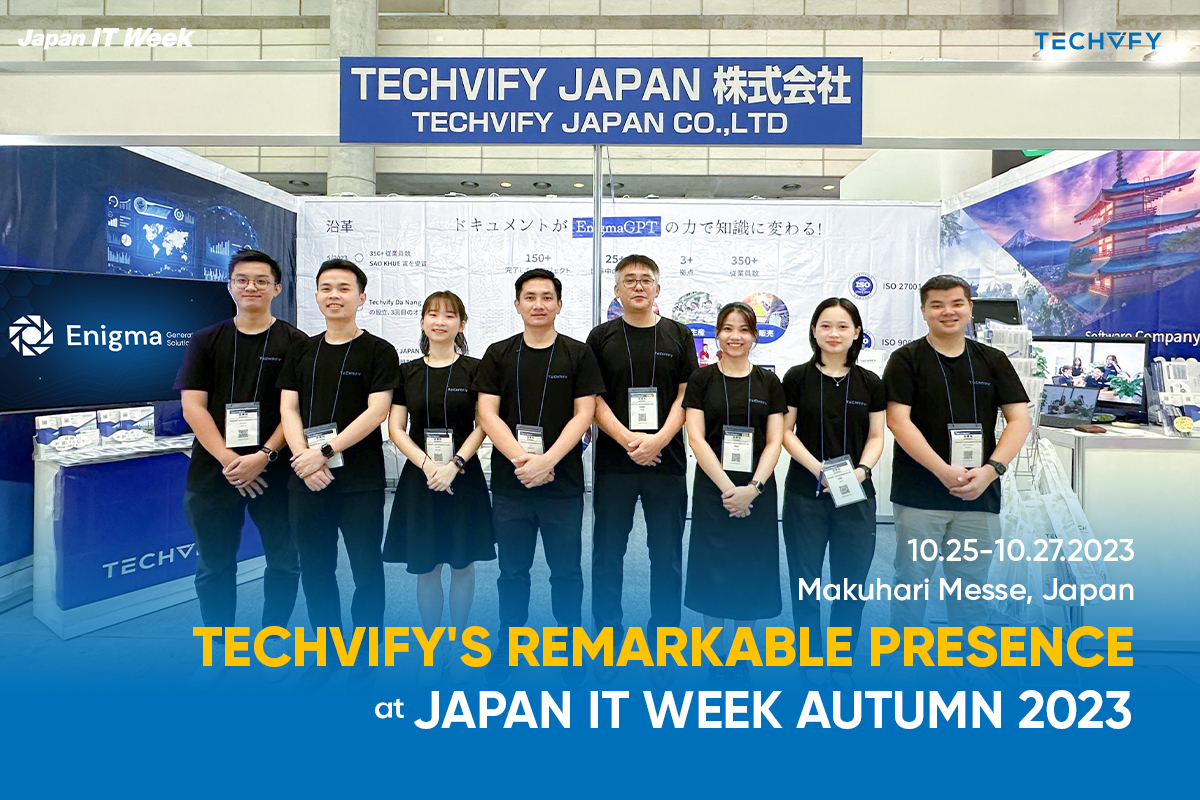 TECHVIFY's Remarkable Presence at Japan IT Week
Japan IT Week Autumn 2023 was held from October 25 to 27 to 29, 2023, at Makuhari Messe in Chiba, Japan. It attracted more than 1,000 exhibitors and 50,000 visitors from various industries and sectors, such as AI, IoT, cloud, security, big data, blockchain, and more. It was a great opportunity for TECHVIFY Japan to network with potential customers, partners, and investors, as well as to learn from the latest trends and innovations in the IT field. TECHVIFY is excited to share our experience at Japan IT Week Autumn, the largest IT trade show in Japan. Here are some remarkable…
01 November, 2023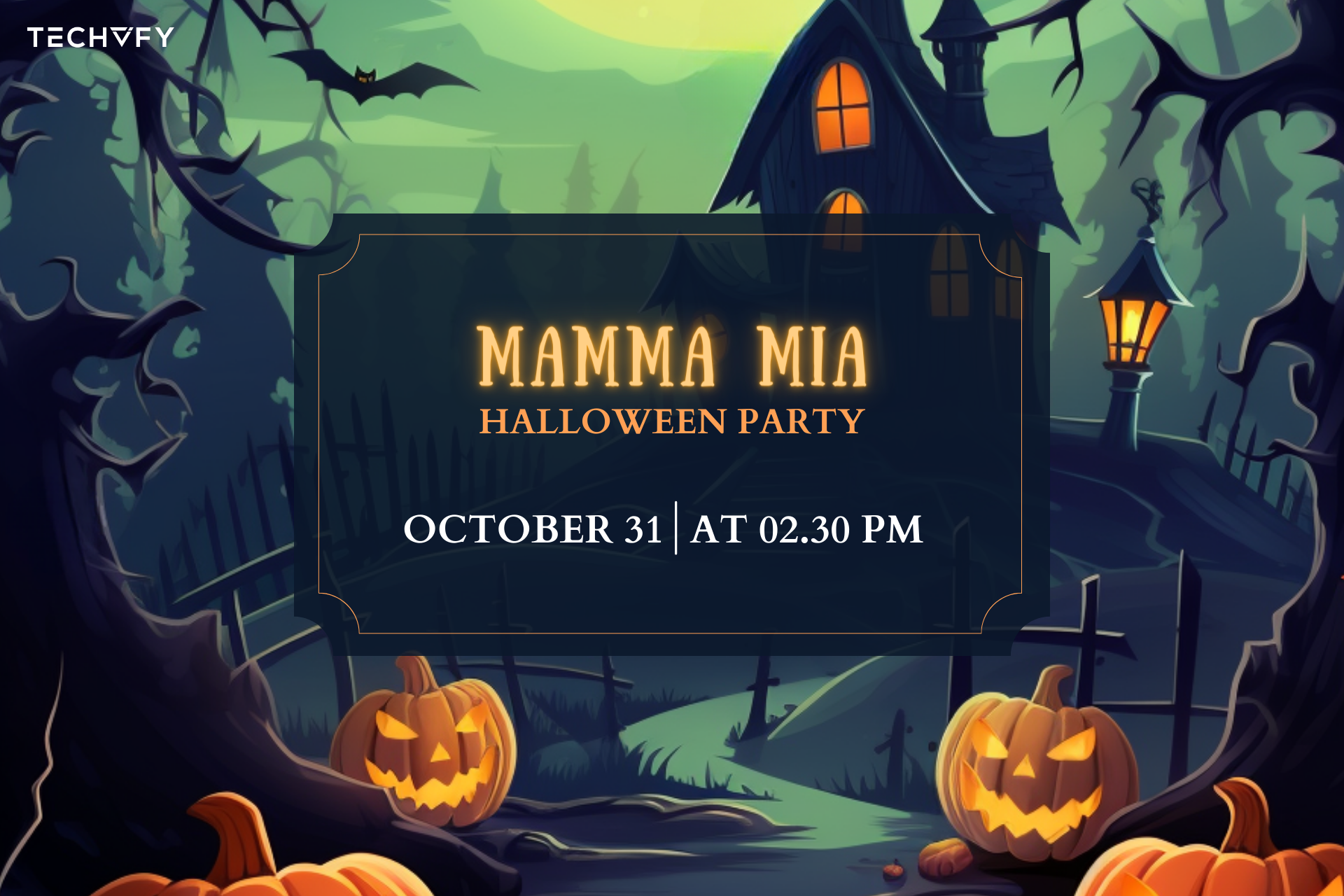 Halloween 2023: Mamma Mia and the Surprises
On October 31, TECHVIFY organized a Halloween 2023 program with the theme "Mamma Mia" to create an exciting atmosphere and surprises for its employees. In this event, "the Messengers from hell" visited each department and delivered refreshing drinks with special and meaningful messages to the employees. "Mamma Mia" is Italian and means "oh my god," expressing surprise at unexpected events or phenomena in life. The Halloween 2023 event was named after this expression to bring an element of surprise to all TECHVIFY staff. Four "devils from the Land of Spirits" named Hugh LK, Nguyen Tuan Anh, Teddy Nguyen, and YuTa…
31 October, 2023