On September 5, 2022, TECHVIFY Software sent more than 140 Mid-Autumn Festival gifts to all employees working at the company.
Every year, when the Moon Festival approaches, it is also the time when TECHVIFY is busy preparing thoughtful presents to send to employees. Organizing meetings and giving gifts for Moon Cake Day is an annual activity that has become a part of the company's corporate culture. In Mid-Autumn Festival 2022, small gifts of affection and concern from the company's Board of Directors will continue to be given to all staff.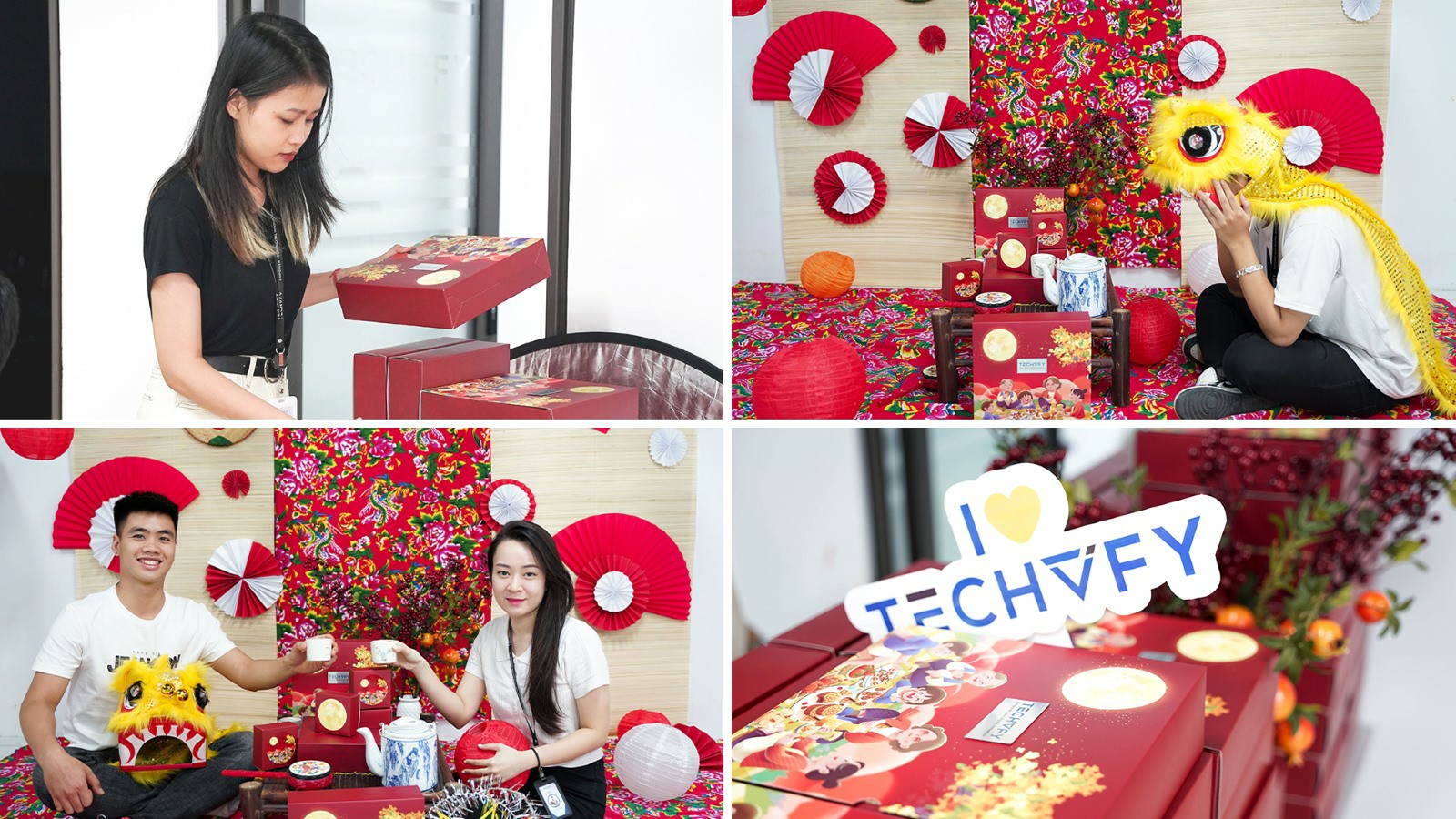 TECHVIFY has given over 140 gifts to employees with a strong sense of completeness. Each small gift shows deep concern, wishing each employee a warm and cozy Mid-Autumn Festival with relatives and family! At the same time, it also reflects respect for the traditional cultural beauty of the nation.
During the journey to pursue the mission of bringing Vietnamese technology solutions to the world, TECHVIFY has always put human resources at the center, considering the human factor as the most important foundation. With TECHVIFY, each employee is a link to operating the large machine smoothly and strongly. Fortunately, on this journey with many challenges, the company always has all teammates' trust, love, and dedication.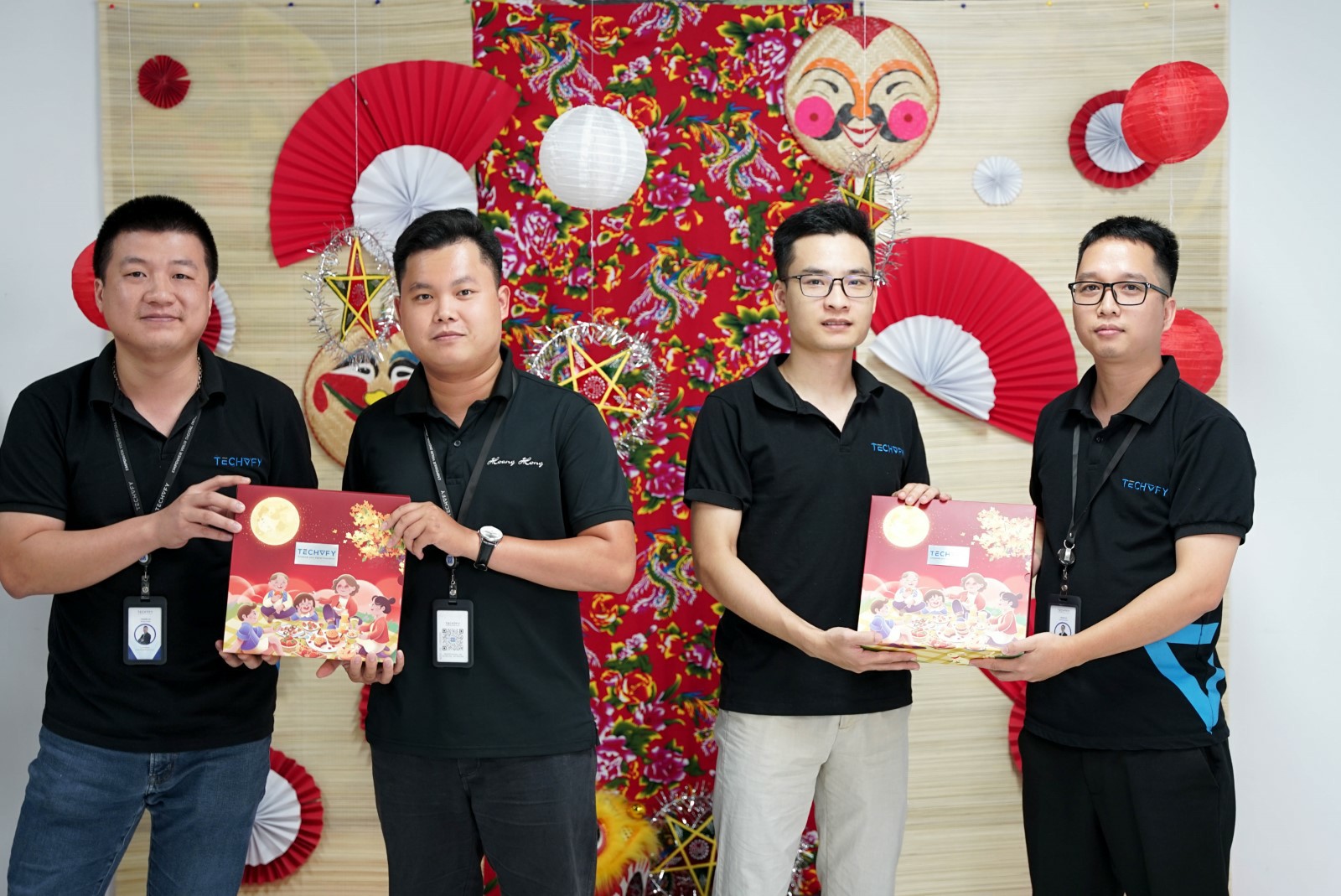 Words of gratitude to all TECHVIFY Software employees:
Dear Techvifers,
The 2022 moon season is knocking at the door, and another Mid-Autumn Festival has returned. TECHVIFY wishes all members of our company and your families good health, happiness, luck, and peace.
For this year's Mid-Autumn Festival, TECHVIFY would like to send you a gift called "Sum Vay," with the meaning of bringing the reunion atmosphere closer.
"May everyone's soul be as beautiful as the full moon and life be as sweet as moon cakes!"
TECHVIFY sincerely thanks you for your contributions in the past and hopes we will continue to come together for upcoming moons!
Happy Mid-Autumn Festival!
TECHVIFY Software.
Let's look back at our Mid-Autumn Festival moments.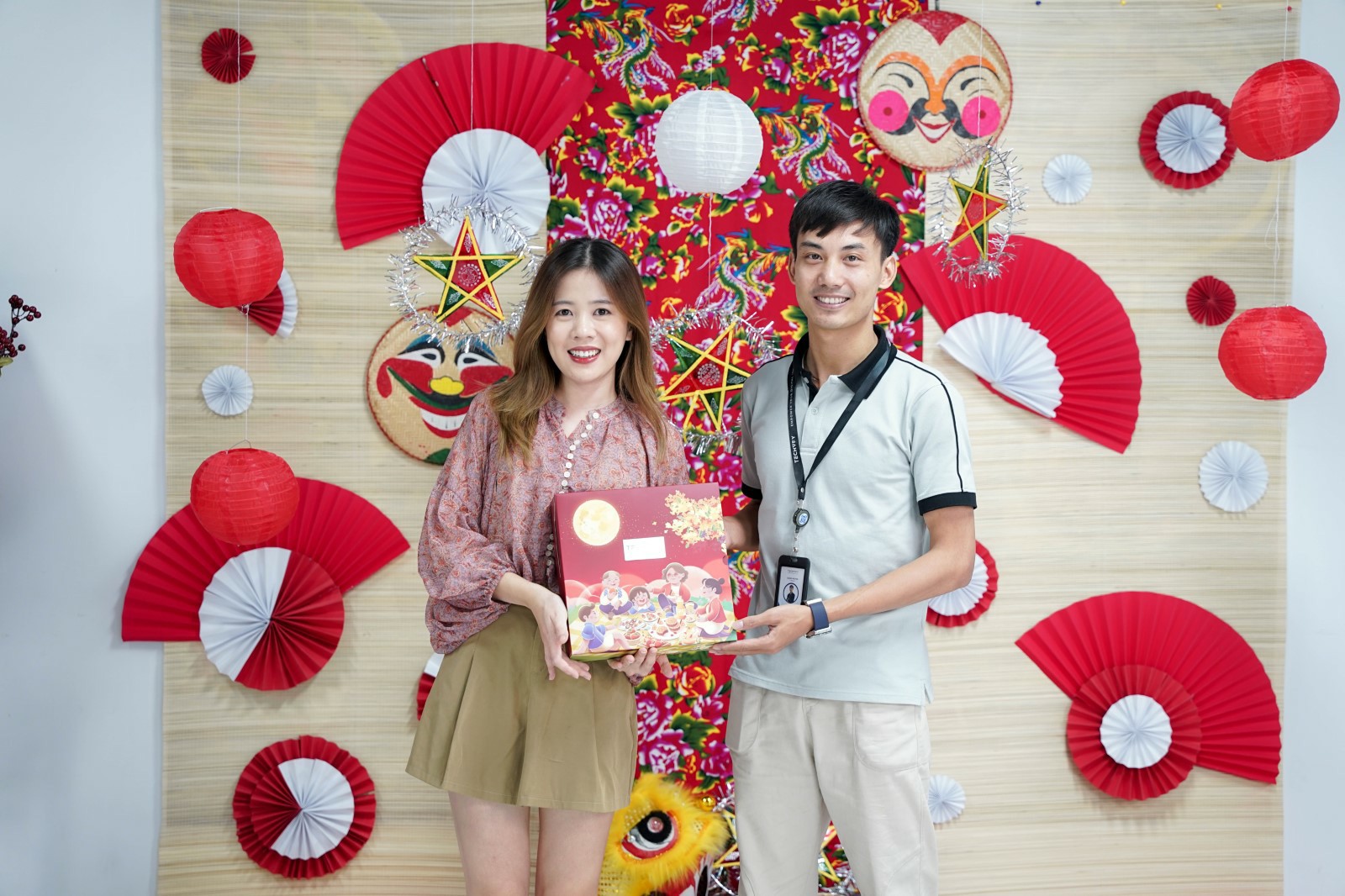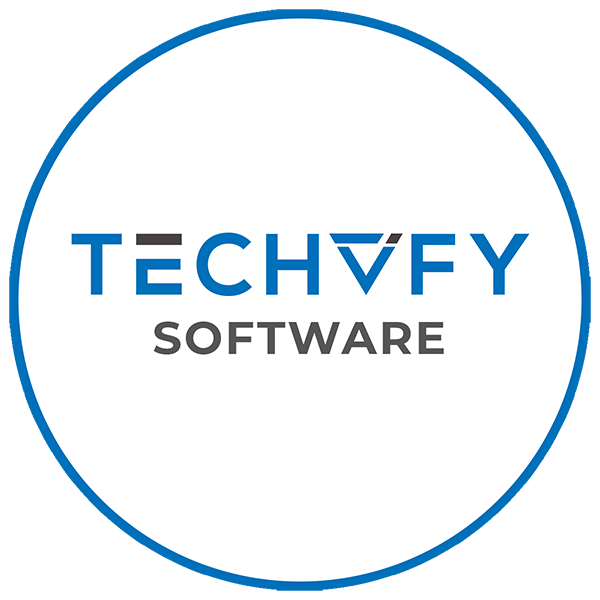 TECHVIFY Team consists of members from many different departments at TECHVIFY Software. We strive to provide our readers with insights and the latest news about business and technology.
No tags for this post.