TECHVIFY's 4th Anniversary Celebration
17 May, 2022
TECHVIFY has been through 4 years of establishment and development. We celebrated this special milestone through many meaningful activities, including Team Building and Gala Dinner to look back on all the memorable achievements and events in the past four years and the development orientation for the next journey together.
TECHVIFY – 4 years of unforgettable milestones on the development journey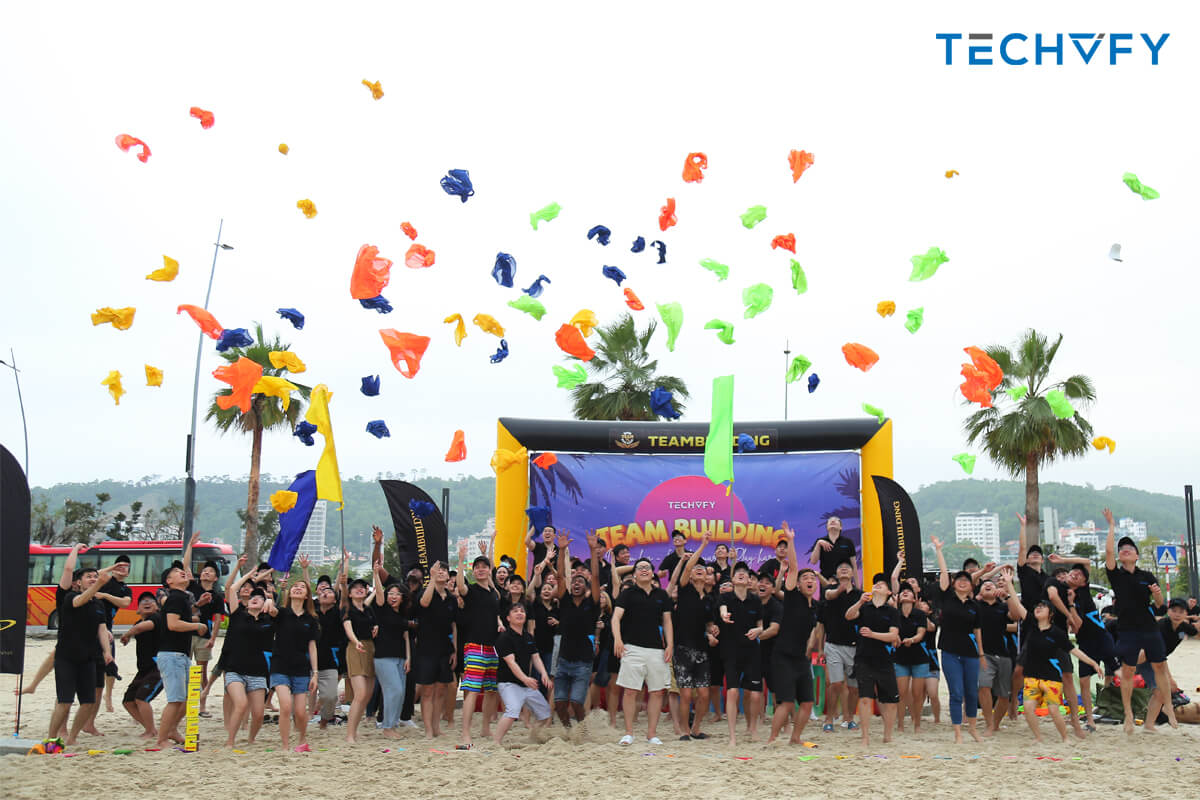 May 2018
TECHVIFY took the journey's first step when deciding to start a company. And the rest is history.
March 2019
TECHVIFY started focusing on software development and outsourcing services with the first office in Duy Tan, Hanoi.
July 2019
TECHVIFY has the first onsite project in Japan.
October 2019
TECHVIFY opened a new office in the Thanh Dong building.
2021
A year of solid breakthroughs:
TECHVIFY expanded the market to 26 clients in the USA, Japan, Australia, Hong Kong, and Singapore  
Sales grew up 300%  
And the personnel increased 3 times  
July 14, 2021
We officially established TECHVIFY Japan, located in Fukuoka – one of the four most Japan's dynamic and comprehensive pearl islands.   
December 2021
TECHVIFY received 2 certificates for QUALITY MANAGEMENT SYSTEM and INFORMATION SECURITY MANAGEMENT SYSTEM
April 26, 2022
TECHVIFY marked an important milestone in the long-term strategic direction to restructure the company's operating model. TECHVIFY Vietnam officially changed its name to TECHVIFY Software.
TECHVIFY – 4 years of efforts to bring leading technology solutions
With a team of experienced software engineers, we provide technology services to meet all customer needs, including:
Offshore Development Center
Custom Software Development
Web App Development
Mobile App Development
Cloud Service
QA & Testing Service
Blockchain & AI development
TECHVIFY- 4 years of building and shaping corporate culture
It's not just about customer satisfaction. More than that, we are constantly building a professional, creative, and human-centered working environment.
TECHVIFY's cultural beauty is reinforced through activities and events exclusively for employees, such as Seminars, Open talks, Happy Day, Team building, Voice radio – TECHVIFY residential group, and TECHVIFY – Determined to conquer new peaks of technology.
On the upcoming journey, we will strive to achieve the goal:
Becoming one of the top 10 brands in Vietnam in the field of software manufacturing and outsourcing.
Expanding more branches in Japan and Singapore.
Building software production centers in socio-economic nuclei such as Hanoi, Da Nang, and Ho Chi Minh City.
Reaching 3000 high-quality employees over the next 5 years.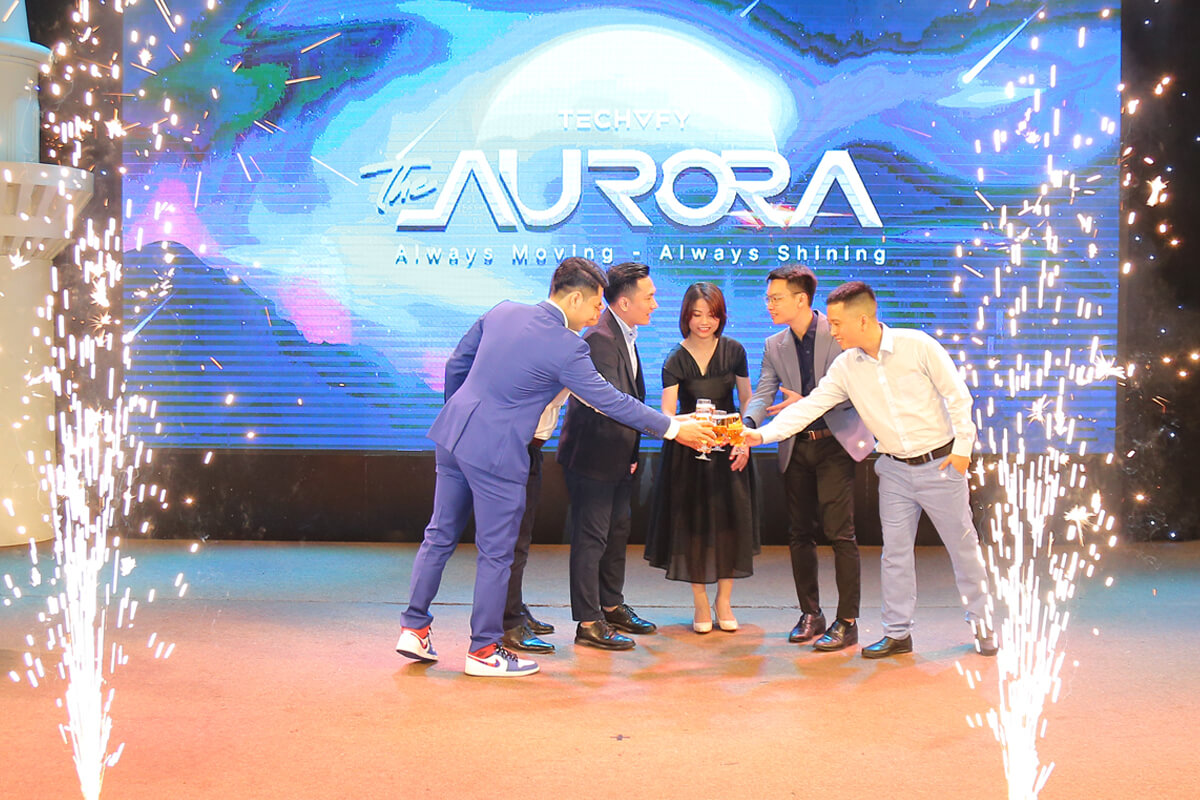 Team building & Gala Dinner to celebrate the TECHVIFY's 4th anniversary
On May 13-14, 2022, TECHVIFY Software successfully organized a Team Building and Gala Dinner to celebrate the 4th anniversary of the company's establishment in Ha Long, Quang Ninh.
Team Building to connect the whole TECHVIFY family
Team Building is one of the most anticipated events for Techvifers. This May, we celebrated a vital milestone in the development journey of TECHVIFY – the 4th anniversary of the company's establishment. This is a valuable opportunity to help connect employees and create many good memories for all of us.
A particular highlight that cannot be ignored is the Team Building program at Bai Chay beach. Exciting games with high cohesion received enthusiastic responses from all members.
Special Gala Dinner – The Aurora
In the evening, Techvifers were highly excited to participate in the most anticipated event: the Gala Dinner celebrating four years of TECHVIFY.
Inspired by Aurora, Gala Dinner for the 4th Anniversary of TECHVIFY was not only a place where we connected and looked back on the past. Furthermore, the party was where Techvifers could shine in their own unique way. The Gala Dinner exploded with memorable performances and fierce competition from TECHVIFY'S Got Talent teams, immersed in the vibrant dances of DJs and "dancing" with all their might.
The resonance from the trip, with the highlight of the explosive TECHVIFY 4th Anniversary Gala Dinner, has been still burning in the hearts of all Techvifers.
Happy TECHVIFY's 4th birthday!
Related Topics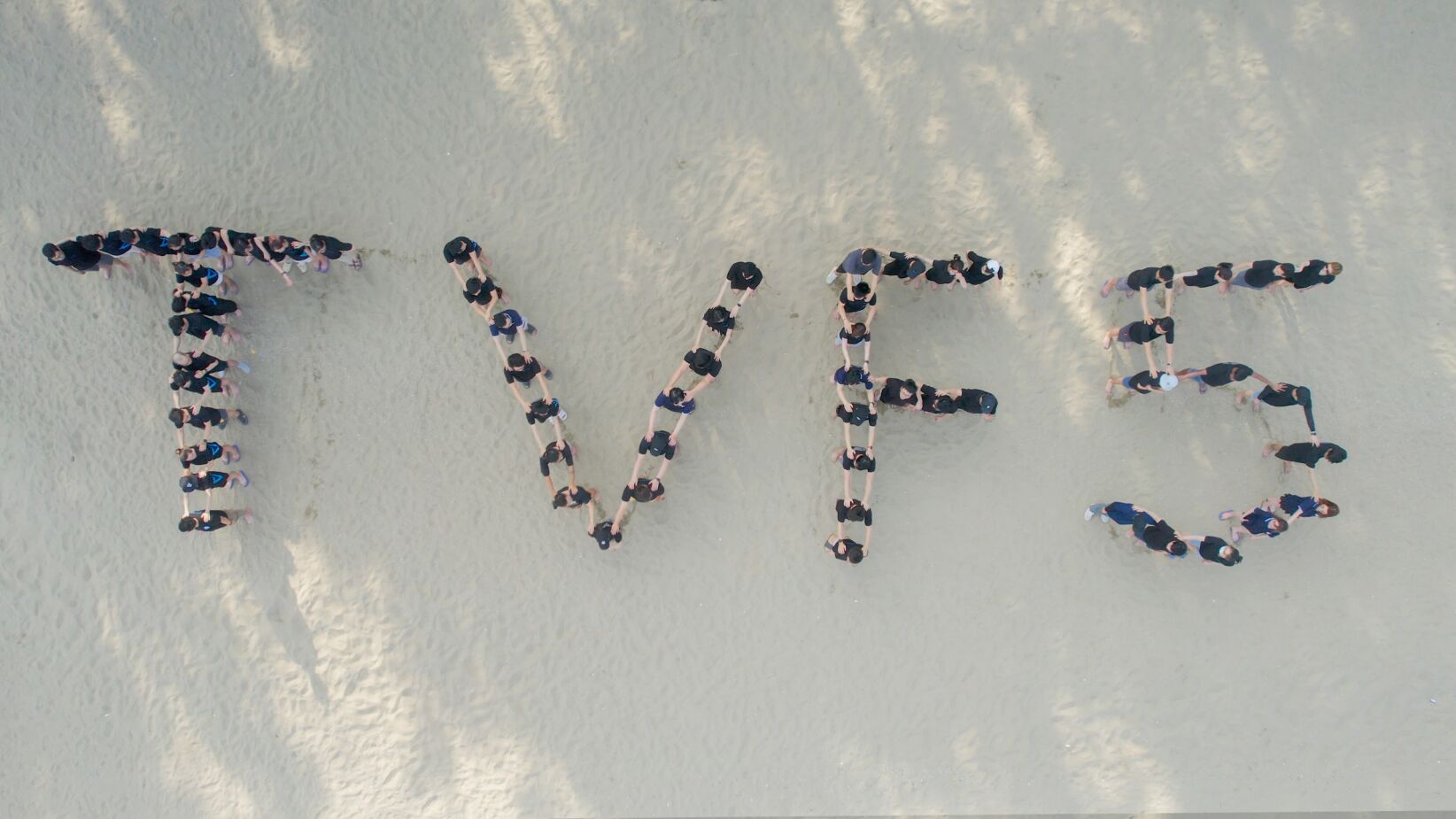 Memorable Moments At TECHVIFY Summer Trip 2023
The TECHVIFY Summer Trip is part of a series of events commemorating the company's 5th anniversary. Spanning two days, Techvifers have shared remarkable memories, engaging in enjoyable Teambuilding activities and a meaningful Gala Dinner. Vibrant Atmosphere At 8 a.m. on August 18th, two Techvifiers cars left Hanoi for Sam Son Beach in Thanh Hoa. Over 90 Techvifers joined this excursion, excited as they anticipated an enriching adventure. The onboard performances were a high point of the 3-hour trip to the distant country of Thanh Hoa. Both managers and staff contributed songs alternately, showcasing the energetic youth that Techvifers possess. Yuta…
30 August, 2023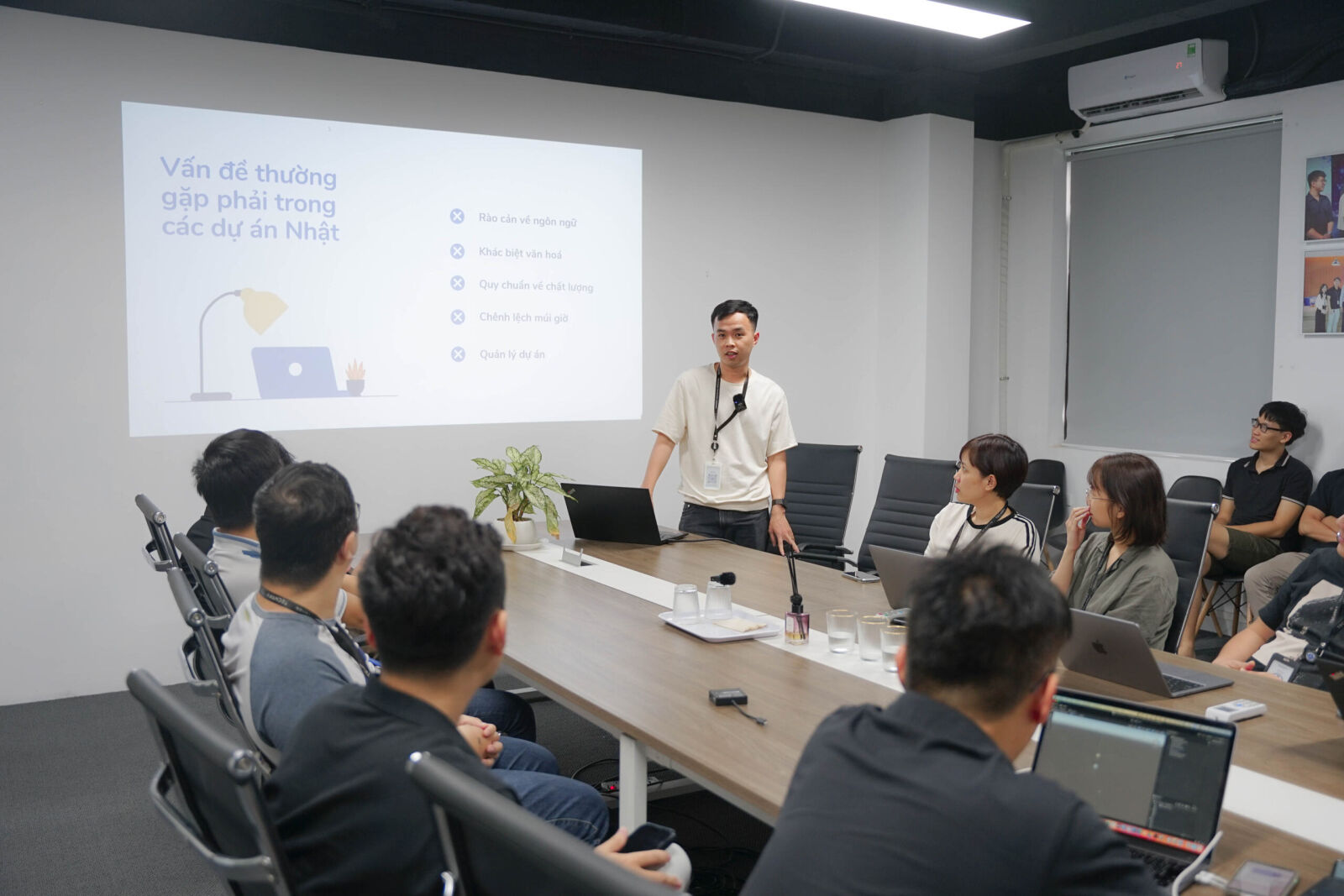 TECHVICON #23 Is only BrSE "Bridge"?
On August 15, at the Tokyo meeting room, TECHVICON #23 was held under the sharing of Speaker Phuc Pham from TECHVIFY JAPAN. With 24 Techvifers from different departments, the TECHVICON #23 event mentioned BrSE connecting work and brought a new perspective on the information connection between departments in each project. Opening in TECHVICON #23, Speaker Phuc Pham shared about common problems encountered in Japanese projects, such as language barriers, cultural differences, quality standards, time zone differences, or project management. Between two different environments like Japan and Vietnam, BrSE's job is essential. The Speaker further explained that BrSE means Bridge System…
15 August, 2023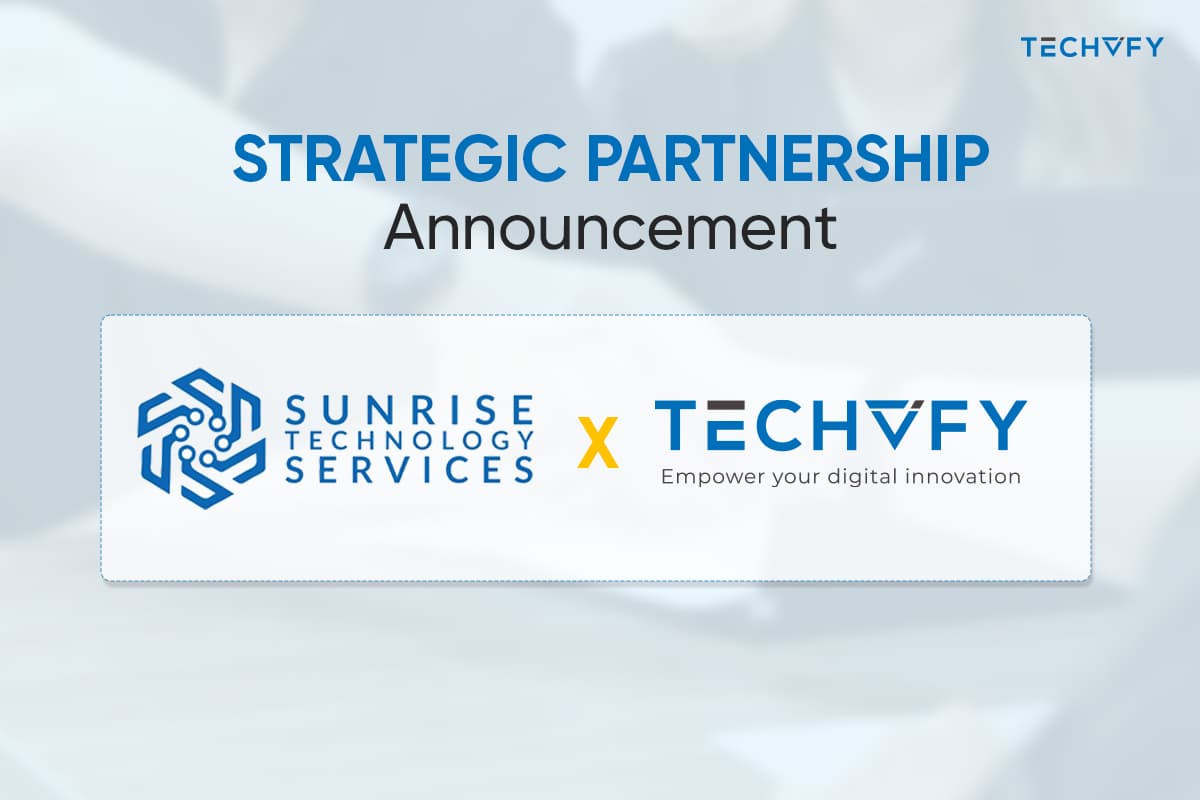 Sunrise Technology Services and TECHVIFY Software: A Powerful Partnership Driving Technological Excellence
Bringing Vietnam to the Forefront of Outsourced IT Solutions and Software Development In a landmark move, Sunrise Technology Services and TECHVIFY Software have forged a strategic partnership to propel Vietnam to the forefront of outsourced IT solutions and software development. This collaboration unites two industry leaders with a proven track record of excellence in their respective fields. The partnership is set to harness their combined expertise, creating a synergy that promises to revolutionize the technology landscape. I. Sunrise Technology Services: Pioneers in Technology Consulting and Outsourced Services Established in 2009, Sunrise Technology Services has emerged as a pioneering force in…
07 August, 2023