Information and communication technology (ICT) is a booming sector in Viet Nam, supported by world-class telecommunication infrastructure.
ICT revenue in 2018 reached almost US$100 billion, posting an 8% increase compared to 2017. Software export revenue is estimated to reach US$3.5 billion, an increase of 11.6% over the previous year.
Vietnam's plans for a digital economy, smart cities, and start-ups have helped the country's IT industry record vigorous revenue growth.
Foreign Investment
An official press release has noted that the growing capital inflow in Vietnam's IT industry from private investors, especially foreign ones, has been considered a "golden opportunity" for the industry to expand.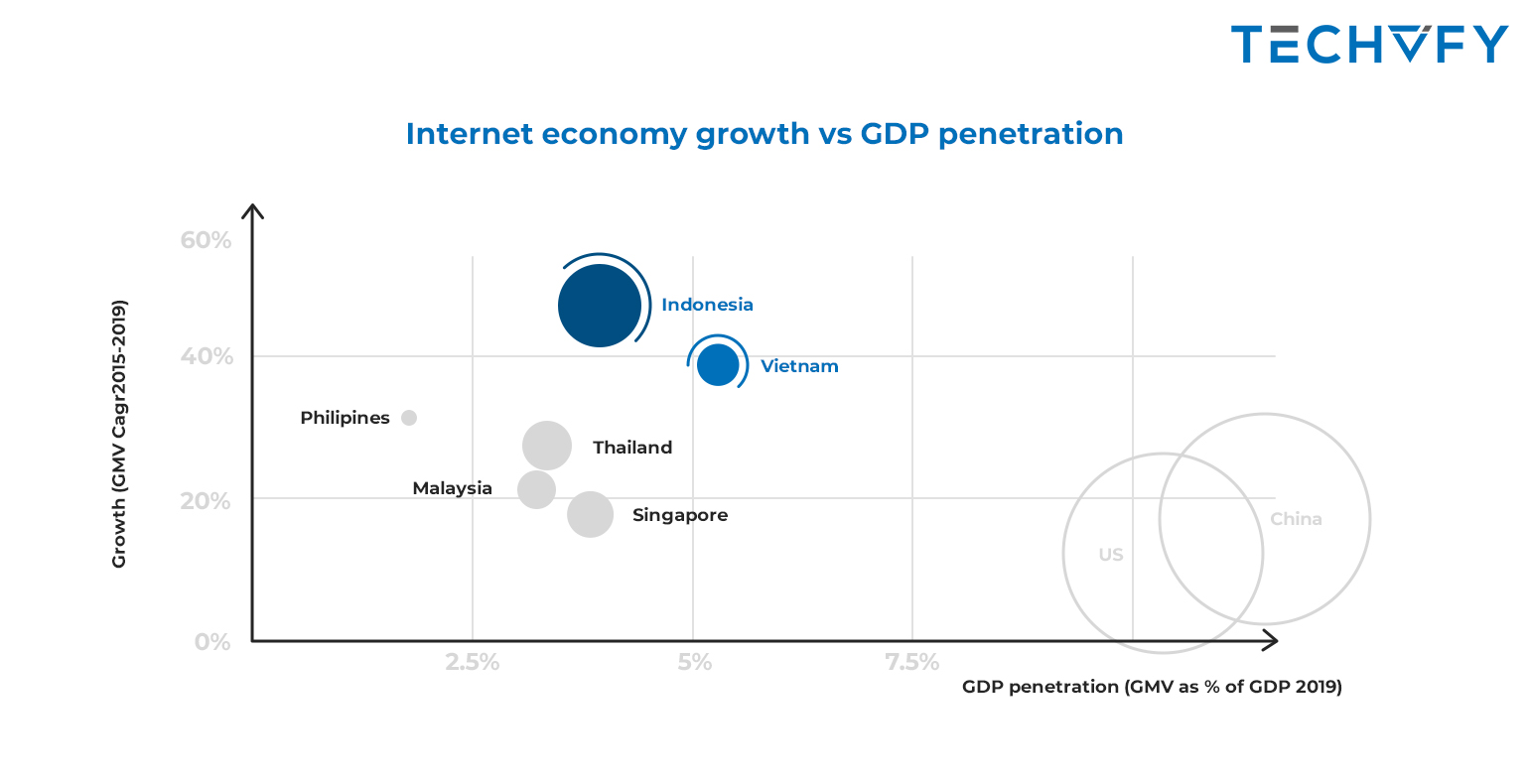 The Director of the Ho Chi Minh City Investment and Trade Promotion Centre said that the IT industry is attractive to investors because the country leads Southeast Asia in internet economy growth with a rate of 40%, according to the e-Economy Southeast Asia report for 2019.
The country is growing from investments in leading global technology companies focused on manufacturing hardware to developing software and more application-based services.
These foreign funds are critical to Vietnam, especially for transferring knowledge and bringing in global best practices that are crucial for developing a local yet world-class ICT industry.
Under the strongly growing digital economy, major opportunities are opening for investors, especially those who want to provide products and services based on new technologies.
The government from Hanoi and the Ho Chi Minh City administration are deploying projects to build smart cities around the country, promoting innovative start-up programs, and implementing projects to transform Ho Chi Minh City into a regional and international financial hub.
Economic Growth
As Vietnam's digital economy continues to thrive, its gross merchandise value is 4% of the country's GDP, higher than any other country in Southeast Asia.
It is predicted that the IT sector will continue to be a driving force for growth and transformation in the Vietnamese economy, especially in delivering Industry 4.0 evolution, as this will secure the country's strong competitive regional position in the coming decades.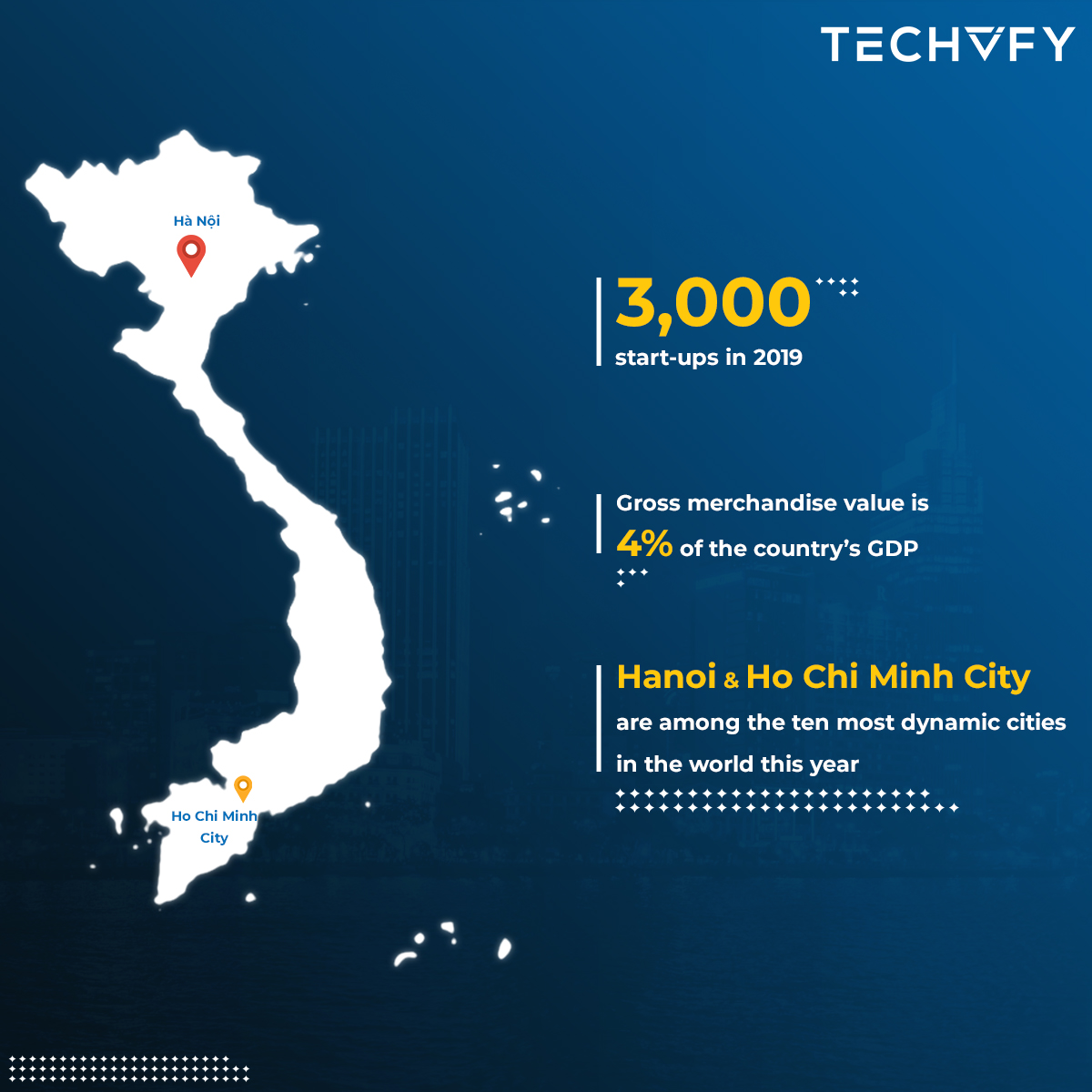 Furthermore, Vietnam had 3,000 start-ups in 2019, ranking third place among Southeast Asian countries. Last year, a Vietnam Report survey on the 500 most profitable companies in the country showed that most business insiders expect technology to remain the leader in attracting investment.
According to the City Momentum Index, Hanoi and Ho Chi Minh City are among the ten most dynamic cities in the world this year.
Finally
Innovation in Vietnam is also constantly increasing and is projected to continue in this manner for the next five to ten years. The Managing Director at the Asia Internet Coalition said that Vietnam has grown to become one of the most attractive investment markets in the region across several sectors, but the IT industry and its digital economy stand as the most promising.
At the capital of this country, a dedicated team of Young and Creative from Techvify constantly strive to attain knowledge and increase their competence to provide the trusted and best-qualified solutions to our valued customers.

We hold an array of multidisciplinary skilled employees forming the core of our capability in various fields of software development such as Finance, Insurance, E-commerce, Manufacturing, Hospitality and Internet Services.

Our key motto does not stop at bringing success to our clients but gaining customer satisfaction after each project.
Get in touch with us to receive the top-notch services leading to your success.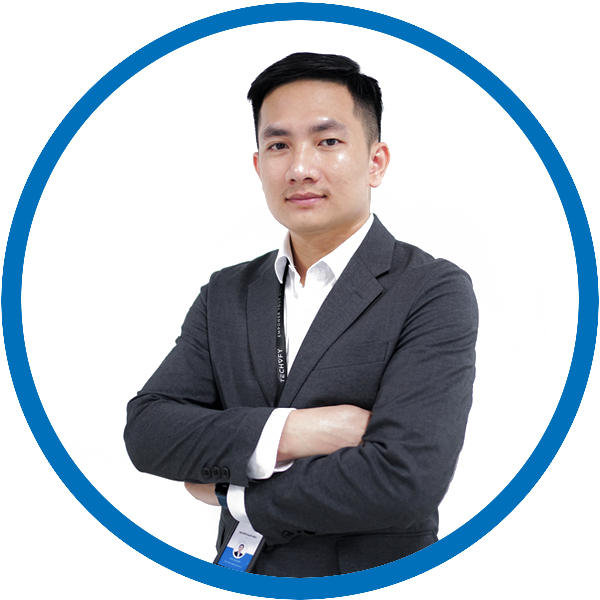 As CEO of Techvify, a top-class software outsourcing company based in Vietnam, I focus on pursuing my passion for digital innovation. Understanding the customer's pain points to consolidate, manage and harvest with the most satisfactory results is what brings the project to success.