Top 5 Best CRM healthcare software in 2023 
27 July, 2023
Healthcare organizations generate and store vast amounts of consumer data every day. This data is crucial for driving administration, marketing, and outreach efforts. However, generic CRM tools often fall short of meeting the specific needs of healthcare providers. To address this, a new CRM healthcare software technology has emerged, seamlessly integrating all data to provide a comprehensive view of the provider-patient relationship. These platforms revolutionize healthcare by unlocking valuable insights and improving patient engagement.
What is a Healthcare CRM?
The answer to the question "What is healthcare CRM?" is very simple.
A CRM healthcare software is a specialized platform that manages interactions between healthcare providers and patients. It tracks patient data, streamlines administrative processes, and improves patient care. It centralizes patient information, facilitates communication, and includes features like appointment scheduling and analytics. The goal is to enhance patient satisfaction, improve efficiency, and support targeted marketing efforts in healthcare.
Benefits of a Healthcare CRM
Implementing a healthcare CRM brings many benefits that can revolutionize patient care. Let's explore some of benefits of CRM in healthcare.
Enhanced patient experience
A healthcare CRM enables providers to personalize patient experiences by centralizing and leveraging patient information, improving satisfaction and loyalty.
Streamlined operations
With a healthcare CRM, manual tasks such as appointment scheduling are streamlined, saving time and boosting efficiency. Studies show that CRM tool users experience a significant increase in revenue.
Improved treatment quality
Healthcare CRM tools facilitate personalized care and education, enabling better patient outcomes. Seamless sharing of patient data enhances collaboration among healthcare professionals, ensuring comprehensive and coordinated treatment.
Advanced communication
Every CRM healthcare software enables easy patient follow-up, strengthens the patient-provider relationship and minimizes errors in care delivery.
Increased efficiency
By automating tasks and managing data, healthcare CRM systems enhance productivity, freeing time for staff to focus on providing exceptional patient care. Overall efficiency improves, benefiting healthcare organizations.
Importance of a CRM in the Healthcare Industry
Here are the shortened sections emphasizing the importance of a CRM in the healthcare industry:
| | |
| --- | --- |
| Enhanced Patient Engagement | A CRM enables personalized interactions, tailored communication, and targeted outreach, improving patient satisfaction and loyalty. |
| Efficient Patient Management | A CRM centralizes patient data, streamlining processes like appointment scheduling and medical record management for efficient and coordinated care delivery. |
| Care Coordination and Collaboration | A CRM facilitates seamless collaboration among healthcare teams, ensuring the sharing of patient information, care plans and reducing medical errors for improved patient outcomes. |
| Targeted Marketing and Outreach | A CRM allows healthcare organizations to analyze patient data, segment the patient population, and create targeted marketing campaigns and preventive care programs to enhance patient engagement and proactive healthcare. |
| Performance Measurement and Analytics | A CRM provides insights into operational performance, patient satisfaction, and financial metrics, enabling data-driven decision-making, optimizing resource allocation, and enhancing efficiency. |
| Regulatory Compliance | A CRM helps healthcare organizations manage patient data privacy, consent management, and adhere to regulatory guidelines, ensuring the secure storage and access controls for sensitive patient information. |
Healthcare topic in TECHVIFY:
Consulting in Healthcare – Unveiling its Significance and Transformative Impact
Best CRM software for healthcare industry in 2023
Let's take a look at the Top 5 Best CRM for the healthcare industry that we think will be perfect choices for you:
1. Salesforce Health Cloud
As one of, if not the best CRM software, Salesforce Health Cloud revolutionizes hospitals by providing an efficient collaboration platform, in-depth patient insights, and personalized relationships throughout the patient journey. It consolidates data from legacy systems, offering a comprehensive view of patients across touchpoints and facilitating engagement on a single platform. With intuitive dashboards, healthcare providers can track referrals and focus their marketing efforts effectively.
By streamlining care coordination and delivering real-time access to information and services, Salesforce Health Cloud enhances patient experiences and optimizes healthcare delivery. It empowers hospitals to foster seamless collaboration, gain valuable patient insights, and provide personalized care that drives improved outcomes.
2. VerioMed
VerioMed is a specialized healthcare CRM platform designed for clinical labs and hospitals. It offers Intelligence, Analytics, and Order Entry modules, providing a range of valuable features.
With VerioMed's Healthcare CRM software, labs and hospitals can access and process their data feeds easily. The platform includes a Health Meter, an interactive dashboard summarizing clients' health priorities. VerioMed's automated case management seamlessly integrates with analytics, enabling healthcare providers to deliver better and faster customer service.
Additionally, VerioMed allows healthcare organizations to monitor data sources comprehensively. It identifies trends and bizarre behavior, promptly alerting the appropriate staff for timely action. This helps ensure efficient operations and enhances patient care.
VerioMed simplifies data management, streamlines workflows, and improves customer service for clinical labs and hospitals. By leveraging the platform's capabilities, healthcare providers can optimize operations and deliver exceptional patient care.
3. HC1 Healthcare CRM
HC1 Healthcare CRM equips healthcare professionals with actionable key metrics to track patient journeys. It captures patients' attention and delivers contextual healthcare recommendations by providing automated alerts and triggered lead follow-ups. For instance, it sends computerized reminders about seasonal diseases, communicates preventive measures, and assists with lead nurturing.
With real-time dashboards and reports, HC1 Healthcare CRM offers healthcare professionals a quick and comprehensive overview of their organization's operations, performance, and patient data. This streamlined approach enhances employee efficiency and improves patient satisfaction by simplifying daily tasks.
4. Veeva CRM
Veeva Systems Inc, the leader in cloud-based software for life sciences, offers the Veeva CRM Suite. This comprehensive solution facilitates intelligent customer engagement, resource planning, and coordination across multiple channels. It integrates seamlessly with Salesforce Service Cloud, enabling healthcare providers to deliver timely support and create self-service portals. Veeva CRM is a centralized platform that streamlines engagement and enhances efficiency in the life sciences industry.
5. Influence Health
Healthcare CRMs offer more than just managing patient relationships; they provide valuable insights into patient demographics and the adoption of high-value patients and prospects. These platforms enable strategic decision-making by creating targeted content for patients.
Influence Health's Healthcare CRM is a prime example, offering comprehensive consumer demographic data and insights to pinpoint the ideal target audience. This data seamlessly integrates with marketing automation systems, web content management systems, contact center applications, and other marketing platforms, allowing personalized content and offers.
With Influence Health CRM, you can effortlessly track multi-channel marketing campaigns through real-time dashboards. It also provides advanced reporting on hospital revenue, leads, and campaign activity. Their Healthcare CRM reporting capabilities enable you to analyze campaign performance, track responses, and gain valuable insights into your organization's overall effectiveness.
Conclusion
In today's healthcare landscape, patient satisfaction and engagement take center stage. A healthcare CRM becomes a valuable ally, propelling providers towards growth and profitability in this dynamic environment. By leveraging a well-implemented CRM healthcare software, providers can exceed expectations, revolutionize patient experiences, and establish themselves as industry leaders. It's a powerful tool that helps navigate the ever-evolving challenges of healthcare, driving success and cementing a strong position in the competitive market.
No tags for this post.
Related Topics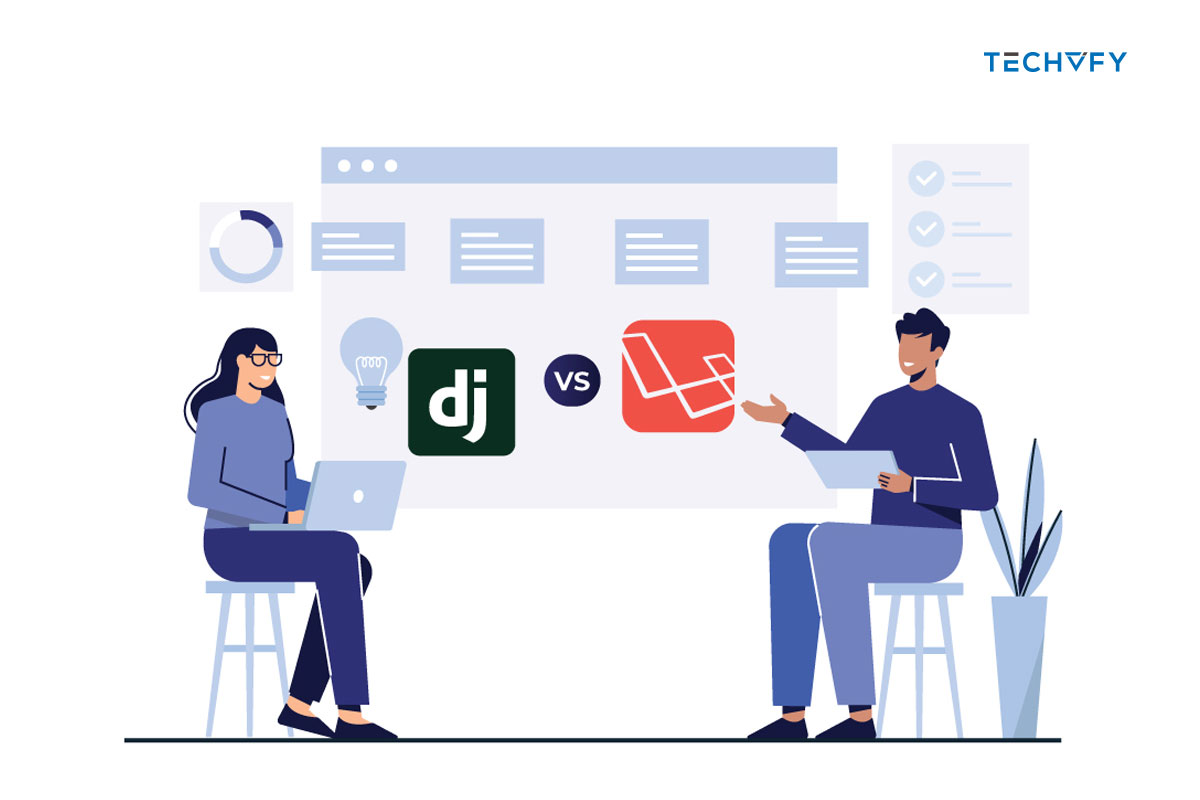 Django vs Laravel – A Detailed Performance Breakdown
In development, frameworks act like helpful tools, making tasks simpler and more consistent. Every coding language usually has such a tool to make things smoother. Both Django and Laravel are top recommendations for their respective languages. Now, let's explore Django vs Laravel, which is your perfect choice. I. Understanding Django and Laravel 1. Django Crafted in Python, Django is a framework that helps create digital projects quickly and efficiently. With built-in tools for the SQLite database, it's adaptable, scalable, and secure. Consider setting up a digital library, a social hub, or an information site. Django has got you covered. It…
02 October, 2023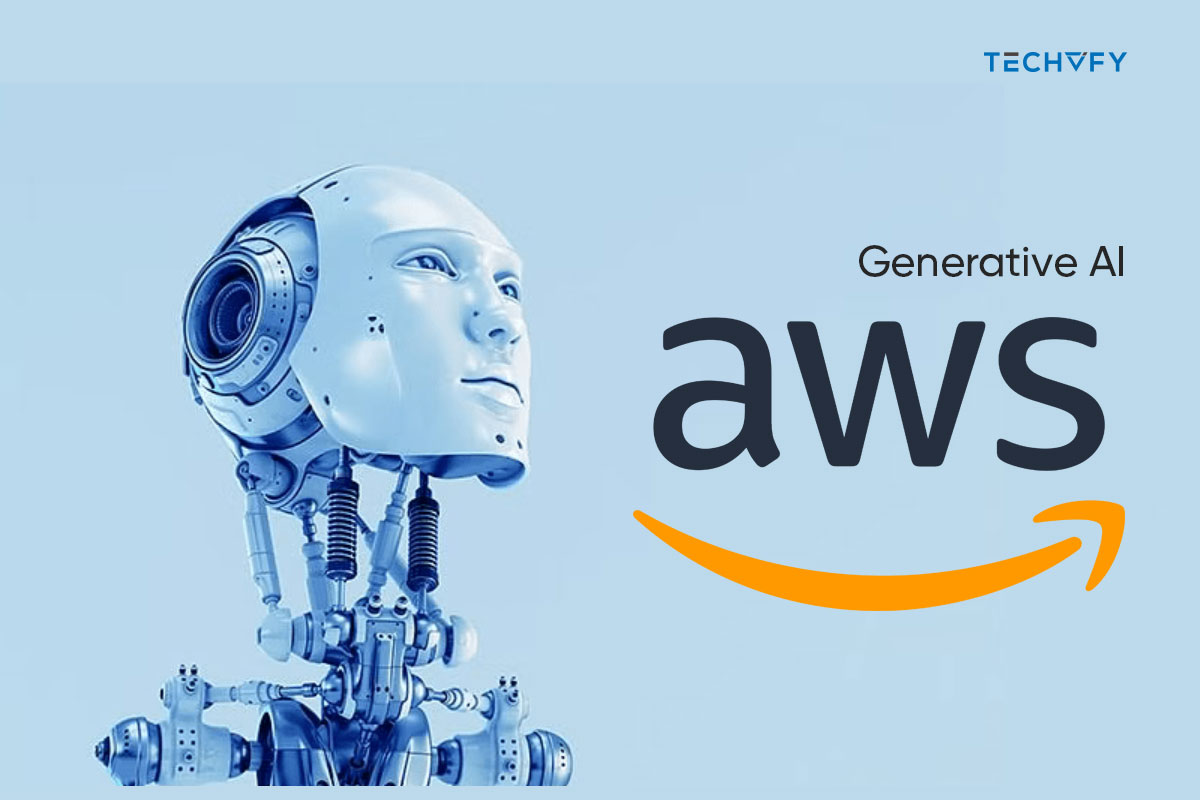 Unraveling the Power of Generative AI on AWS
Curious about generative AI on Amazon Web Services (AWS)? Our latest article breaks it down, showcasing the tools AWS offers and how they're shaping the future of AI-driven projects. Dive in to get a clear, tech-savvy perspective on making the most of AWS's capabilities for your generative AI endeavors. I. Generative AI on AWS in Brief If you've been keeping tabs on the latest technological advancements, you've likely come across the term "generative AI." At its core, generative AI refers to advanced algorithms that allow machines to create, design, and simulate entirely new content. That means they're not just processing…
02 October, 2023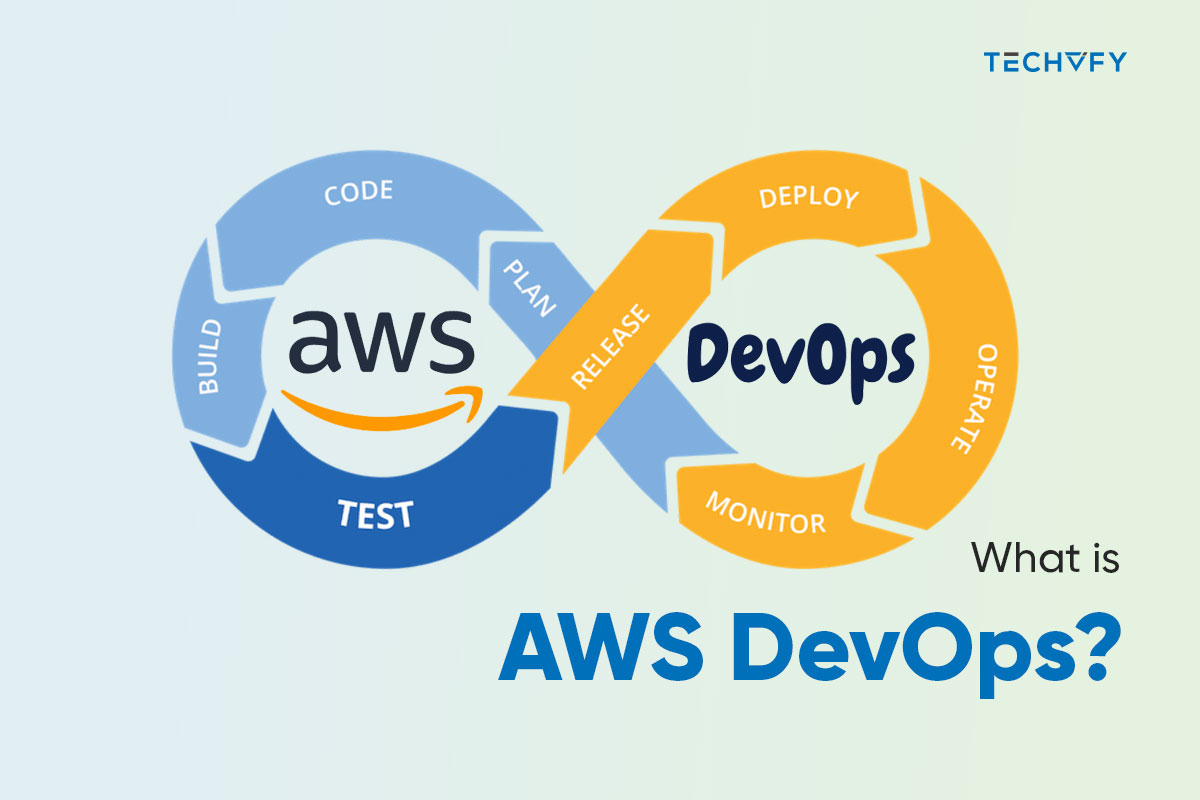 What is AWS DevOps? All You Need to Know
Speed, quality, and security are paramount in today's dynamic software landscape. According to AWS and Strongdm, with a staggering 24 times reduction in deployment failures and three times faster feature delivery, AWS DevOps is the transformative force behind these achievements. This article will explore the core of AWS DevOps, including its basis, services, tools, and best practices. I. What is AWS DevOps? AWS DevOps is Amazon's solution for applying the DevOps methodology utilizing its cloud platform and specialized tools and services. It provides capabilities that help organizations automate and streamline their software development and delivery processes. II. Importance of AWS…
29 September, 2023