Top 5 Mobile App Development Trends of 2021
21 July, 2021
Mobile apps have rapidly gained popularity in recent years. BuildFire says users spend 88% of their mobile time on apps. This number has proven the important roles of mobile apps in users' daily time.
Therefore, developing a mobile app for your business is undoubtedly a smart choice to gain user retention and stay in touch with your customers.
Take a look at the top 5 mobile app development trends of 2021 TECHVIFY has gathered to keep up with the app development race. Fully acknowledging and adopting these trends into your app can give it massive advantages compared to your opponents within the industry.
#1: Artificial Intelligence and Machine Learning
According to Gartner Company, by the year 2022, 40% of all new app development projects will have co-developers with expertise in Artificial Intelligence. So it is obvious that 2021 is the golden time to adopt Artificial Intelligence (AI) and Machine Learning (ML) into your mobile apps.
Combining AI with ML will be highly useful in developing mobile apps since it can learn the development process from previous data, detect problems, and fix them in real time.
Artificial Intelligence and Machine Learning have already taken place in mobile applications and devices like Voice Search, Face Unlock, Chatbots, or AI-powered photo filtering apps like Face App, Prisma, etc. In 2021, the power of AI & ML will not be just limited to Chatbots and Siri. They are predicted to have a more significant impact on our lives.
According to IDC, more than 75% of workers using ERP solutions will now leverage AI's capabilities to expand their workplace proficiency. Apart from the existing technology, AI trends like AI-based cameras, voice translations, and user predictions will find a new place in smartphones.
Future trends of AI & ML that you may see:
AI automated DevOps through AIOps

Automated machine learning

Interoperability among neural networks

AI-enabled chips
Learn more:

Types Testing of Mobile Applications and Key Differences from Web Testing
#2: Wearable and Foldable devices
Wearable technology is making huge waves among people all across the world. You can see wearable technology anywhere, from smartwatches to smart jewelry, body sensors, and even smart lenses.
In fact, according to Gartner, wearable devices are expected to reach over $81.5 billion by the end of 2021. These wearables can track and analyze body movements, heartbeats, steps, body temperature, etc.
What's great about wearables is that you can control and communicate with these devices through your smartphone. And that's why today, one of the most popular mobile app development trends is creating applications that support wearable technology.  
In 2021, we may observe more demand for apps for wearables. Some future trends of Wearable:
Mind reading glasses

Virtual assistant in contact lenses

Virtual keyboards through nail polish or contact lenses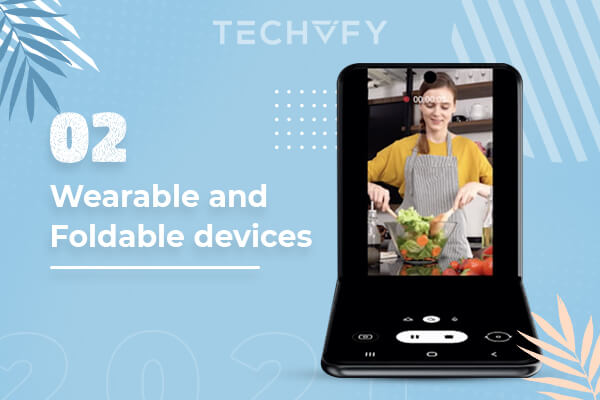 For foldable devices, the app needs to meet various requirements, such as being resizable, compatible with various screen ratios on the market, and having multi-screen and multi-resume functionality. The folding display will open a new challenge for mobile application developers.
#3: M-Commerce
The e-commerce industry is turning to mobile commerce or M-commerce. After the pandemic, many business owners have realized the potential of a mobile application for business growth in terms of increasing revenue and sales.
Mobile e-commerce applications are more preference in comparison to their website counterparts.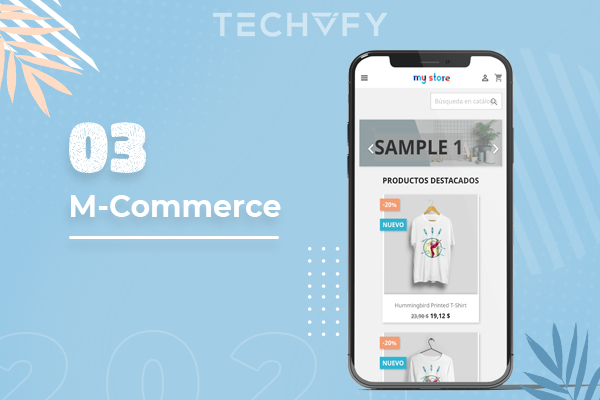 According to recent studies, global m-commerce will generate over €2.8 trillion in revenue in 2021. This trend is predicted to increase constantly in the years to come. One-click ordering, voice shopping, and omnichannel retail are some many features that mobile app developers are integrating into existing E-commerce portals.
#4: Mobile Wallets
Mobile wallets are quickly becoming one of the most commonly used payment methods because of their ease of use. Many mobile apps act as mobile wallets on the market nowadays, including Amazon Pay, Google Pay, PayPal, etc. 
The demand for mobile wallets is on the rise. Mobile wallets allow users to do 'contactless' transactions, which must have become a habit after the pandemic. Integrating popular payment gateways with mobile wallets has made the payment process much more rapid and smoother. So there's no doubt that the usage and security of mobile wallets will only increase in the year 2021.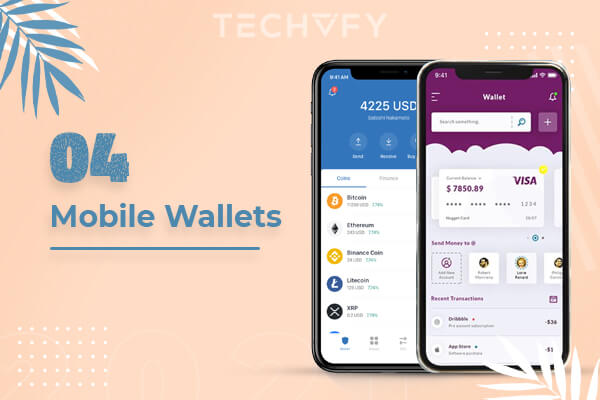 Over 2 billion mobile wallet users

Contactless payment

More secure mobile wallets
#5: Augmented Reality and Virtual Reality
Augmented Reality (AR) and Virtual Reality (VR) have recently conquered the gaming space. But in 2021, their use cases will not be limited to just gaming applications anymore.
Tech giants are already innovating tons of new use cases for both. For instance, Google and Apple are both releasing new AR demos on their latest devices. Apple introduced ARKit — a development platform that can help users accurately analyze a room's layout, capture volume, and depth, and even recreate an 80's music video in AR. At the same time, Google's ARCore gives users a sneak peak into the inevitable mixed reality revolution.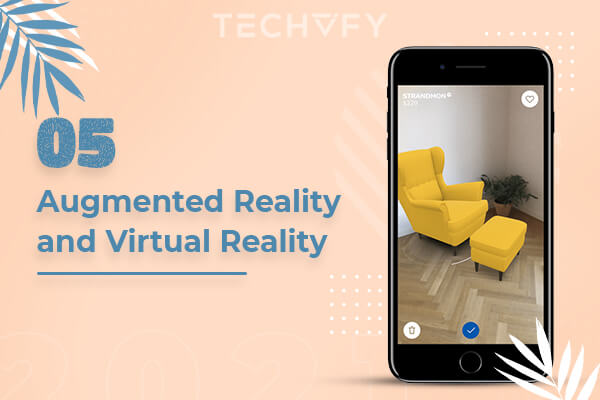 So, in 2021 and beyond, users can expect many AR-based app ideas to turn into fully functional mobile apps across industries like healthcare, retail, tourism, and education.
Some examples of AR & VR trends:
AR in marketing & advertising

AR in healthcare

AR in manufacturing

Virtual training simulations

Exploration activities 

Live music festivals & concert 

Destination navigator 

Visual Learning 
In short, the possibilities of mobile app development are endless thanks to many ground-breaking technological innovations. Businesses should consider taking our top 5 suggestions to keep up with the fast-changing pace of the technology field. For more technological advice, contact us, and TECHVIFY will reach out to you shortly to offer professional consultancy regarding your problems. 
No tags for this post.
Related Topics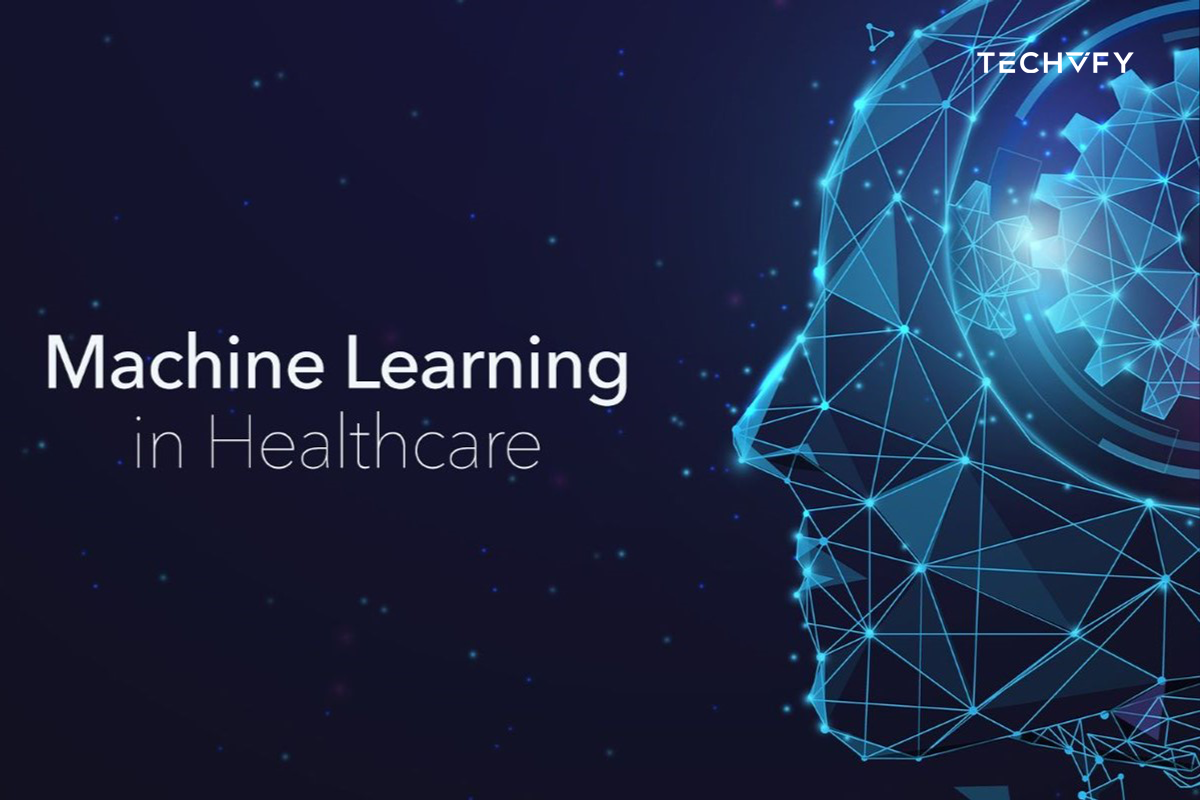 Machine Learning in Healthcare – The Future Trend You Must Know
The healthcare sector is constantly advancing, with continuous developments in technology and treatments. This rapid progress can be challenging for healthcare professionals to stay abreast of. The term "machine learning in healthcare" has recently gained significant attention. But what is machine learning in healthcare? Why is machine learning important in healthcare for managing patient data? And what are the benefits of machine learning in healthcare? I. What is machine learning in healthcare? Machine learning in healthcare depends on gathering patient data. By employing systems and tools that organize and classify this data, machine learning algorithms can uncover patterns within these…
28 November, 2023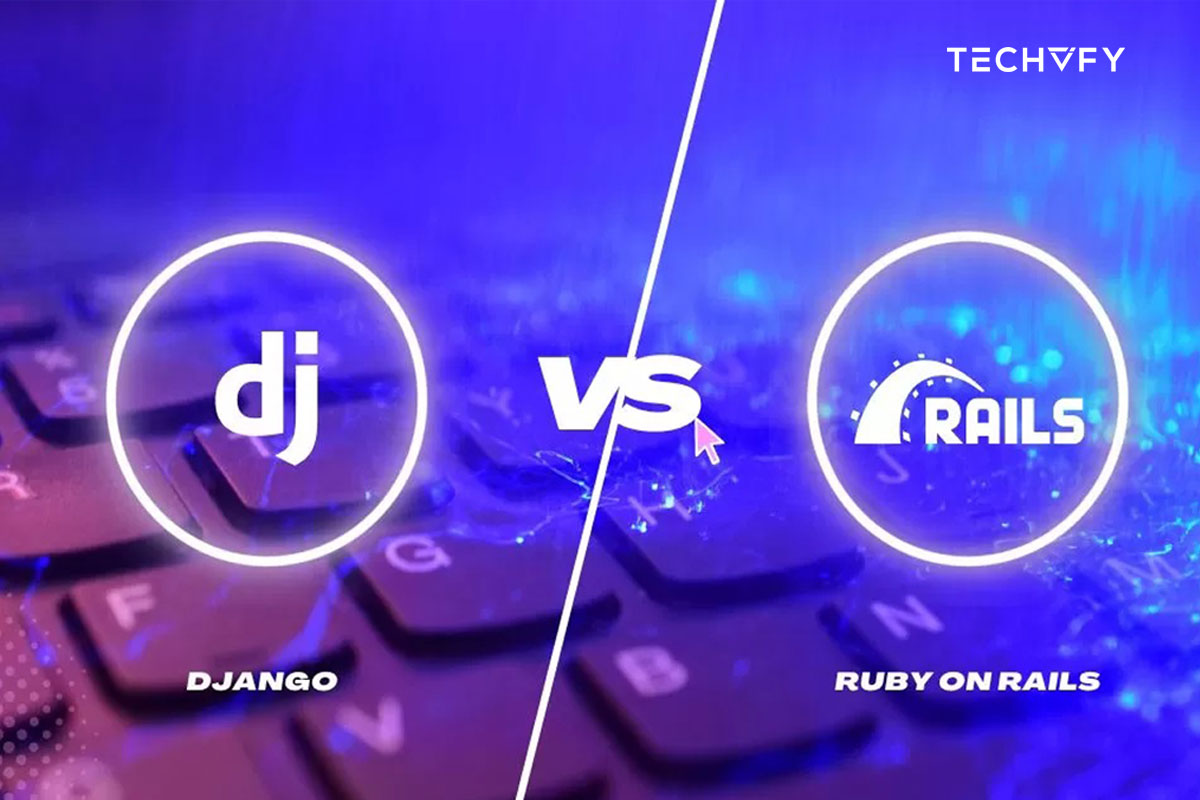 Ruby on Rails vs Django: Which Framework for Your Project?  
In the dynamic world of web development, two frameworks stand out as giants: Ruby on Rails vs Django. Both frameworks are open-source, high-level, and designed to streamline the development of web applications. While they share many similarities, they also possess distinct characteristics that cater to different developer preferences and project requirements. In this article, TECHVIFY will discuss two frameworks to help you understand the basis for making vital choice decisions. I. What are Ruby on Rails vs Django? 1. What is Ruby on Rails? Ruby on Rails (RoR) is a full-stack web application framework in the Ruby programming language. Embracing…
27 November, 2023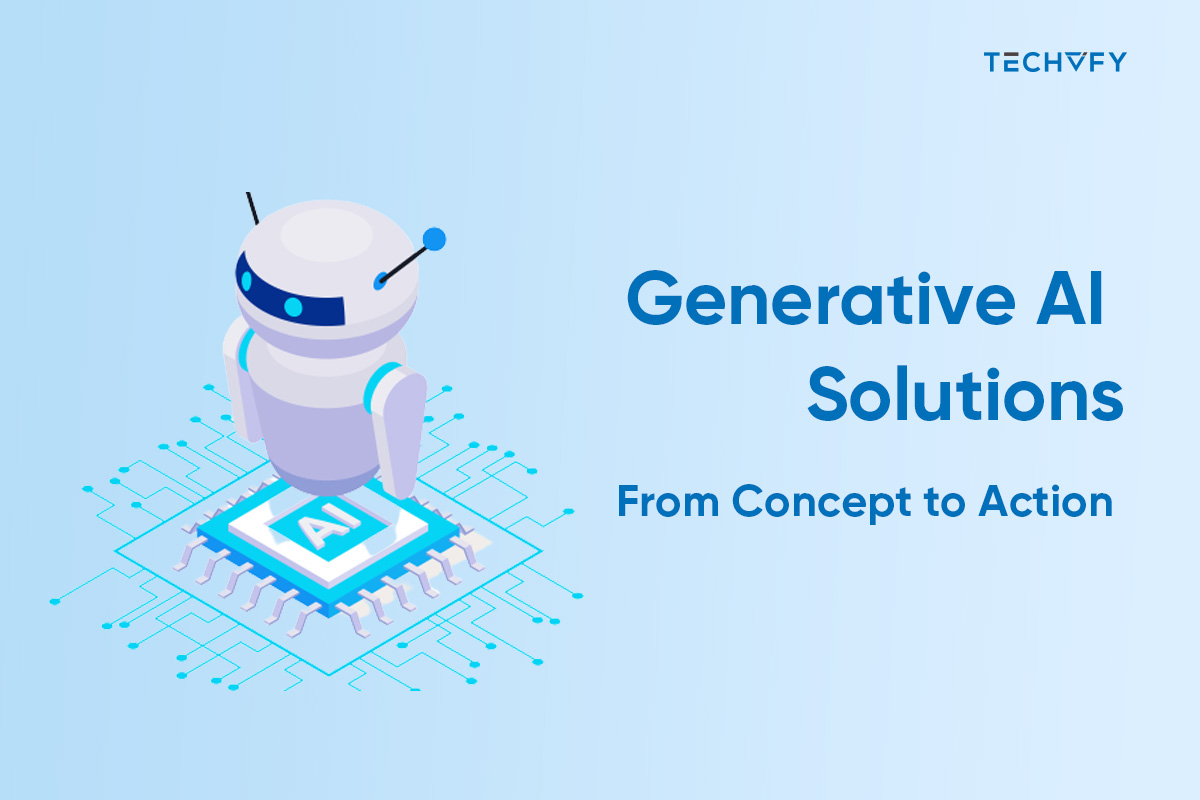 Generative AI Solutions: From Concept to Action
These days, generative AI influences many industries and brings about a fresh wave of innovation and change. It is at the center of the latest developments, from innovations in healthcare to transforming the entertainment sector. This revolutionary technology fosters creativity, efficiency, and customized experiences; it is more than a tool. Researchers, developers, and companies worldwide are utilizing its potential to create unimaginable methods. In this article, TECHVIFY will discuss the significance, advantages, practical uses, and implementation of generative AI solutions.  Importance and relevance of generative AI in various industries   Generative AI stands at the forefront of transformative technologies, impacting industries…
24 November, 2023