M-MEETING: A Meeting Management App for Your Company
22 July, 2021
Have you ever desperately needed a meeting reminder because you keep forgetting important meetings? If yes, M-MEETING is the perfect mobile app to solve your problem.
Let TECHVIFY introduce you to an application that would be incredibly helpful in managing meetings within a company: M-Meeting.
Well-organized and user-friendly Menu:
This app is available on both mobile and PC to maximize its effectiveness. You can sign up for an account in M-Meeting using your company email.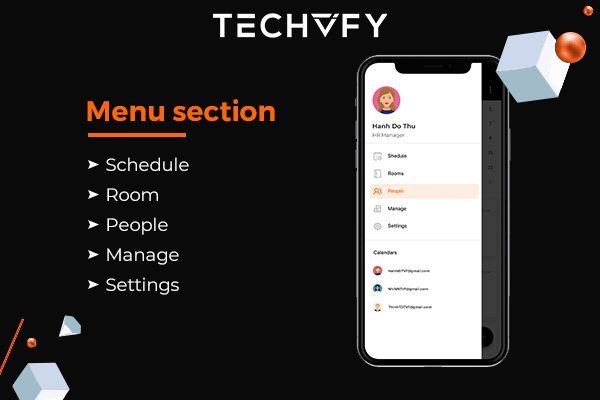 The m-Meeting Menu section is designed with a friendly interface so everyone can use it effectively. In the Menu section, you will be able to access your Schedule, Rooms, People, Manage, and Settings:
Schedule: This section will show all the upcoming meetings you have booked.
Rooms: This section will display all rooms in your company buildings and information about them so that you can choose a suitable meeting room.
People: List of company's employees, categorized by the department for easier management.
Manage: This allows you to add, edit and update information about Schedules, Rooms, or People.
Settings: This allows you to adjust basic settings for this app.
M-Meeting offers different control levels for different types of employees. It is divided into three groups:
Admin: This group has the power to control every function within the app. Admin usually technical team such as IT department.
Manager: This group contains employees at the manager level. The manager has access to most of the M-Meeting functions.
User: Consists of employees under the Manager level. This group can access several functions that allow them to book a meeting.
M-Meeting: A meeting management app with helpful features:
So what can you do with this mobile app? This app is connected to the admin server. So it allows you to book a meeting on your company system.
You can select a date and time, choose a suitable meeting room, and invite related employees to join the meeting. M-Meeting will notify users about upcoming events so they won't miss one.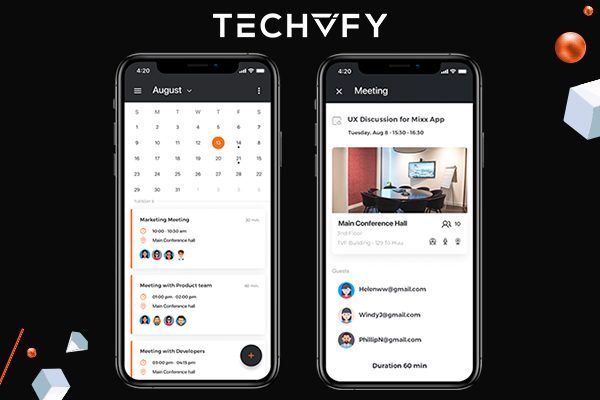 Thus, in the meeting booking step, you can see which room is available and at what time-related employees are open for a meeting to avoid overlapping. By doing so, you don't have to go through the lengthy process of checking people's available timeframe and adjusting your meeting time. Within just a simple step, you can set up an appointment promptly.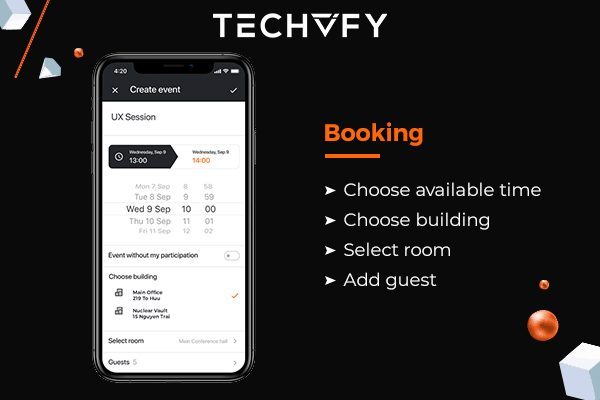 Furthermore, M-Meeting has also integrated an innovative feature that allows users to upload documents for a meeting. If you need participants to read some documents before joining the meeting, you can directly attach them to the event so everyone can access them.
Moreover, there's usually a Meeting minutes report after every meeting to recap the main points and summarize the whole section. Users can upload Meeting Minutes on this mobile app too.
Those reports will be stored in the Meeting Minute section of this app. This would be much more convenient for users if they need a review of assigned tasks discussed in the meeting or if they missed one.
Final thoughts:
This is how TECHVIFY visualizes an assisting mobile app for your company. A meeting management app like M-Meeting can offer many great benefits in a busy corporate lifestyle.
If you have an idea in mind or are interested in our projects, don't hesitate to contact us. We are more than ready to show you more.
Discover more in our new articles about our Healthy food mobile app:
Related Topics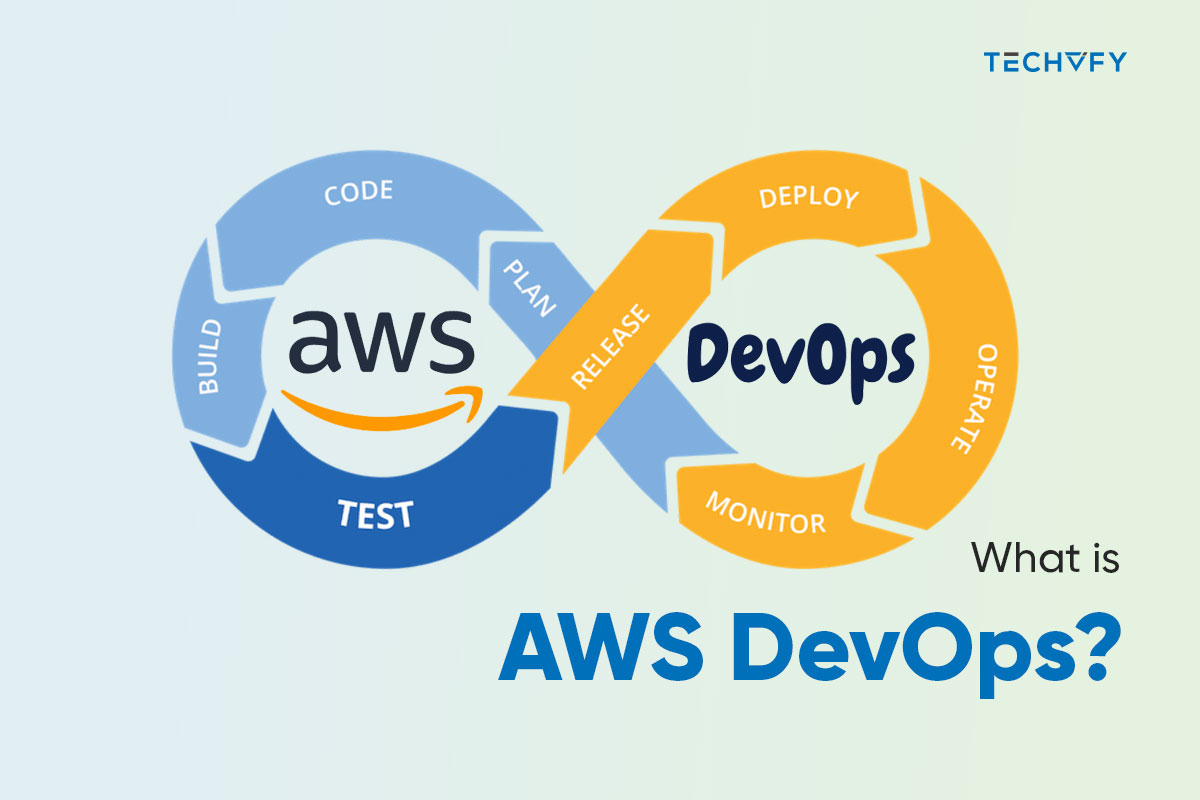 What is AWS DevOps? All You Need to Know
Speed, quality, and security are paramount in today's dynamic software landscape. According to AWS and Strongdm, with a staggering 24 times reduction in deployment failures and three times faster feature delivery, AWS DevOps is the transformative force behind these achievements. This article will explore the core of AWS DevOps, including its basis, services, tools, and best practices. I. What is AWS DevOps? AWS DevOps is Amazon's solution for applying the DevOps methodology utilizing its cloud platform and specialized tools and services. It provides capabilities that help organizations automate and streamline their software development and delivery processes. II. Importance of AWS…
29 September, 2023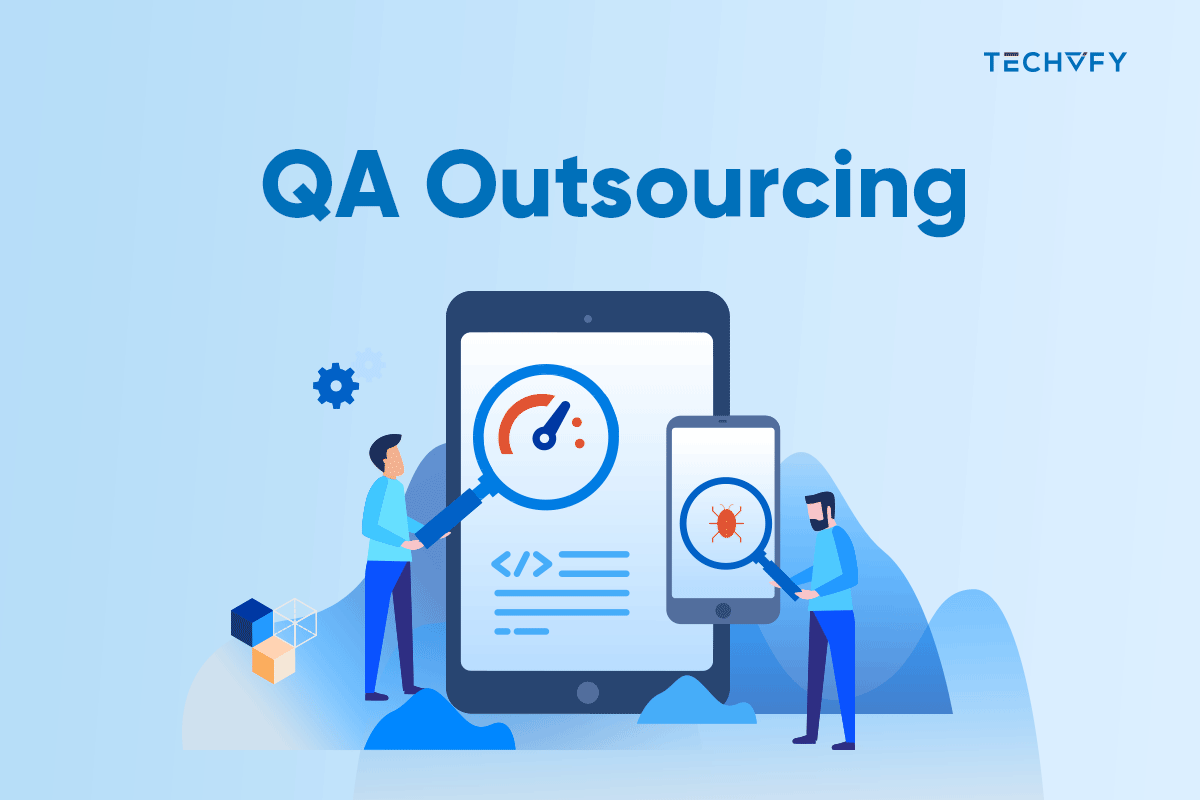 QA Outsourcing: Improve Performance of Your Applications
In the ever-evolving landscape of software development, ensuring the highest quality of your products is paramount. Quality Assurance (QA) is pivotal in achieving this goal as the gatekeeper of reliability and performance. However, outsourcing has emerged as a strategic solution as organizations seek to optimize resources and enhance efficiency. In this exploration of QA outsourcing, TECHVIFY will begin by defining the practice, understanding the critical role of QA in software development, and delving into the significance of leveraging external expertise to bolster the quality of software products. I. Benefits of QA Outsourcing 1. Cost-effectiveness By outsourcing QA, a company can…
29 September, 2023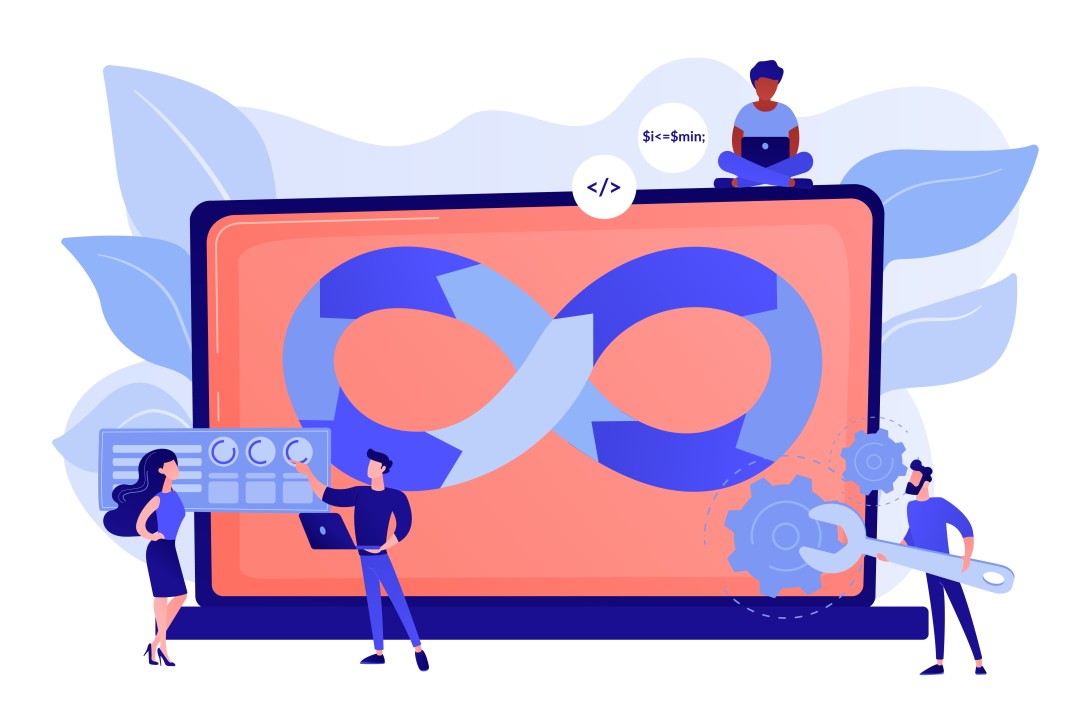 Predicting DevOps Future in Upcoming Years
DevOps started in 2009 as an idea to make teams work better together. Over ten years, it has changed from an idea to a common working method, where everyone knows their job and expectations. However, what companies expect from a DevOps worker can differ from place to place. As technology and working methods change quickly, the DevOps future becomes hard to tell. Because of this rapid change, even talented people looking for jobs sometimes feel a bit lost. Importance of DevOps in The Current Technological Landscape DevOps brings together the people who create software (Dev) and those who keep it…
28 September, 2023