Dating apps have gained more societal acceptance in recent years. For this reason, the market has been saturated with thousands of titles. Tinder is perhaps the most popular one, whose success has inspired numerous entrepreneurs. This article will detail how to create a dating app replicating those success formulas.
What Is A Dating App?
It is a matchmaking service delivered through mobile applications. These programs run on GPS location detectors, on-hand presences, and quick access to digital pictures and outlets.
A typical dating app expedites the otherwise tedious sorting process through possible romantic partners. Users may talk, flirt, and meet those of their interests. Should these dates go well, they can choose to see each other officially.
Tinder's 2012 debut sparked an explosion of online matchmaking services. Many founders – even established businesses – have sought to enter the high-tech marketplace.
Over one or two decades ago, people had minimum exposure to the Internet. But nowadays, half the population knows someone who has found their significant other through it. With the advent of iPhones, app-based matchmaking data has only risen in tandem.
In 2005, just 10% of 18-to-24-year-olds claimed to prefer online services. By 2021, the number had jumped to more than 49% of this cohort. Business insiders forecasted 280 million worldwide users for 2024.
Hence, most digital dating programs are geared toward younger demographics.
How to Create A Dating App?
How to build a dating app like Tinder? Keep in mind that Tinder's dominance is not an overnight sensation. Its creators have spent years preparing and analyzing the market.
We advise you to follow suit with your project. The next sections will delve into essential aspects of dating app developments.
Understand Your Target Audience
Assessments of the target audience are a critical step. If done well, that would be a game-changer for most dating apps.
A broad range of demographics and psychometrics could define specific customer bases. Instances for demographic features include gender, age, locality, income, and marital status.
Psychometrics, on the other hand, is more challenging. They help develop more in-depth identity analysis. These questions below might be of help:
How will I describe a typical user of my service?
How will I describe their average weekday?
Which features are most favored by them?
What are their passions and pastimes?
How do they feel about internet matchmaking?
What are some possible difficulties they will encounter?
Business experts observe that catering to a certain niche might be transformative. Such an approach lends the app a competitive edge and attracts a huge base of dedicated audiences.
Given that most of the LGBTQ+ community has entered the scene, one suggestion is to create services for queer or trans people. Another option is to target a subgroup with matching interests, such as culture, history, or geography.
Further steps might even connect people with similar dislikes. The online dating site Hater is a proud example.
Top 3 Best Online Dating Apps
The industry is already drenched in thousands of applications. What should we do to distinguish from the crowd? One needs to examine some current titles on both sides of the spectrum to answer this burning inquiry.
First of all, have a look at the most successful programs. Which features do they have in common? And which features set them apart from each other?
Write down attributes that satisfy most customers. At the same time, identify substandard functions that do not resonate with the target audience. Then go over the notes once more and decide which features to include and omit.
These three programs are the major market dominants in the dating service sector. Here is a summary of their general businesses:
Tinder
Tinder needs no introduction, with 57 million members and powerful search bars. Its premise originally aimed to reduce unwanted attention and humiliation for clients. Two users can only communicate if the app observes that they are both interested in each other.
Tinder's features offer a vast array of recommendations. However, there are geographic limitations of up to ten miles in the free ver.
OkCupid
OkCupid has some of the most comprehensive profiles for potential partners. Its algorithm issues various personal questions to guarantee a matching success rate. 
Sometimes, these inquiries tend to veer into more sensitive areas. OkCupid might ask for your political stance or opinions about different sex positions.
As social quarantine has become the norm, OkCupid has begun polling its members on their crisis survival methods. This clever strategy has increased user engagement by a whopping 200%.
Match.com
Match.com has been present for more than two decades, directed toward those seeking serious relationships and marriage. The program enjoys 8 million paid members thus far.
Yet, its user base is mostly in the United States. Also, due to Match's policy on third-party relationships, there is no way for users to indicate their current romantic status.
Estimate The Costs
How much does it cost to build a dating app? It correlates with the employees' hourly pay. A manager could either employ freelancers or opt for outsourcing:
Freelancers – starting at $10 per hour.
In-house staff – up to $155/hour.
Outsourced development staff — around $40/hour.
Outsourced design staff- around $75 per hour
Outsourcing development is a versatile strategy. It could cut costs by 50% without compromising quality and time limits. Meanwhile, a local planning team would triple the expenditures for the same result.
Around 70% of the time required is spent on app development. It costs $55,000 for iOS and $50,000 for Android. 20% is for UI/UX, running around $5,000. And 10% should focus on quality assurance, which often charges $4,000.
To sum it up, an average program ranges from $59,000 (Android), to $64,000 (iOS). Emergency cases may incur extra fees. Prepare for all types of hassles.
Build Algorithm for Best Matches
This section is of utmost priority. After all, ideal matches are the ultimate goals of these apps. There are no groundbreaking rules or sciences, but some proposals below might come in handy:
Geographical Compatibility
Numerous programs utilize GPS to determine potential matches. They create a list of relevant users for each vicinity and establish search distance limitations.
Calculation-based Formula
Algorithms would quantify the compatibility percentages by concurring candidates' responses to inquiries. Question skipping is also a relevant criterion. If two candidates skip the same question, they likely will be a promising tandem.
Matching Preference Patterns
System estimations would fish for data from social network profiles. They study user preferences via their likes, comments, or groups. Such tactics might require substantial resources, but the positive outcomes will justify these expenditures.
Artificial Intelligence Methodologies
For better-personalized experience and accurate matching, a business could exploit innovative technology such as machine learning, virtual reality, and AI.
Important Features
Certain features are a must for a matchup program. Be creative and ambitious, but do not forget to include the following functions:
A Comprehensive Verification System
Rigorous authentication is an integral attribute. Otherwise, the app would turn into a haven for creeps and fraudsters.
Objective Correspondance
Different users have different motives and goals. Some might long for a profound relationship, while others are content with casual flings or one-night stands. The matchmaking program should allow them to give clear clarifications on their profiles.
Most importantly, only pair people with similar goals. It is a waste of time to match a serious romance seeker with someone looking for hookups.
Preference Discovery
Not enjoying the same movie or TV series might be a great turn-off for some couples. It makes sense that the app dedicates a small portion to personal preferences.
Users could describe their favorite artists, shows, and television programs in this section. These topics may sound trivial, but they will supply great ideas for ice-breaking dialogues.
Messaging Features
This function lets users connect, communicate, and schedule meetings. Both parties could get closer and assess whether this matchup is worth their time.
Recommendations for First Dates
Most people struggle to find a brilliant idea for first-date meals. They are unsure whether fancy dinners or relaxed coffee dates would be better. Hence, practical tips and suggestions from the app will increase user loyalty and engagement in the long run. 
Reversal for Mistaken Swipes
Sometimes, people want to swipe left (to skip a candidate) but accidentally slip their fingers to the right (selecting). Develop a feature that lets them correct such mistakes. 
How To Make Money On A Dating App
At this point, everything should be settled. But there is another issue: how to make money on dating app projects?
In-app Purchases
Our advice is in-app investments. However, those tactics only work when the paid features are appealing. One such function might be a charm that alerts other candidates' interests.
While advertisements could increase income, ensure they do not anger customers.
Premium Access
It is the most prevalent strategy thus far, entitling users to a more inclusive version of the apps. We suggest a broad range of yearly payment plans, such as Basic, Value, or Gold.
Local Collaborations
Local companies (hotels or restaurants) advertise their businesses by paying promo fees for dating apps. This approach is preferable in areas with a high percentage of regional users.
Conclusion
The heyday of digital platforms is far from over. Hence, it is not difficult for a well-thought matchmaking service to gain immense success. This article helps clear the path with an intensive guideline on creating a dating app. 
Keep in mind four fundamental elements: audience – competitors – budget – features, and you are ready to go.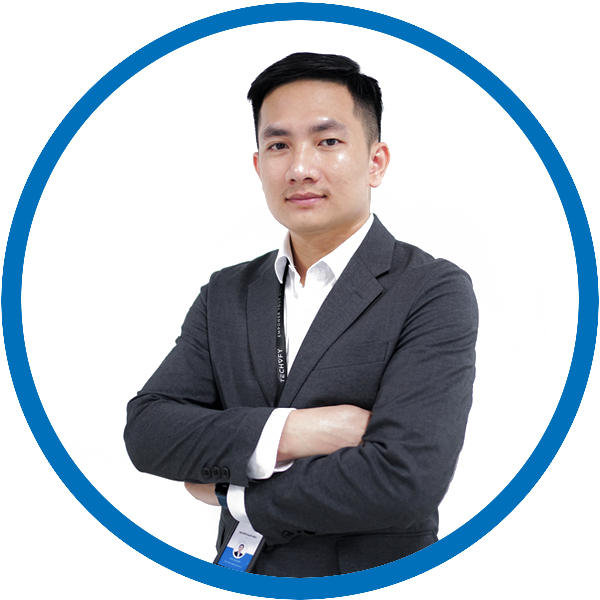 As CEO of Techvify, a top-class software outsourcing company based in Vietnam, I focus on pursuing my passion for digital innovation. Understanding the customer's pain points to consolidate, manage and harvest with the most satisfactory results is what brings the project to success.