How to outsource mobile app development?
27 October, 2022
You must make a difficult decision when your company wants to build a mobile application. Which one is better: an in-house team or an outsourced mobile app development vendor?  
A great tip here is that you should research to have a general look at both the advantages and disadvantages of the two models before making any choice.  
This article will provide an overview of both mobile application development options as well as delve into the specifics of the second selection. We also offer a helpful guide when you decide to outsource your app. 
I. Should You Hire Someone to Build Your App? 
In many cases, you've definitely considered hiring someone to build apps for your business. This may be the most straightforward approach, particularly if you don't have a technical founder or software development staff, but finding the proper person to create a mobile app might be a true challenge. Basically, you can choose between hiring freelancers or an outsource app development provider. 
Both services provide an efficient and effective alternative to hiring local personnel so businesses can benefit greatly. The only significant distinction is that development agencies allow an organization to scale the outsourced team in accordance with its actual demands, whereas freelancing only involves one or a small number of developers. 
II. In-House Team vs. Outsourcing: Which is better for App Development? 
Your business wants to build an app, but you're in the thick of the debate about whether you should outsource app development or do it yourself. It's advisable to weigh all the benefits and drawbacks of building an in-house development team against hiring offshore mobile app developers before making a choice. 
1. In-House Team 
Pros
– An in-house team understands your company deeply. 
– Since the team will be working in your office, you will have complete control over the app development process. 
– The in-house team is the best option for a long-term app that requires close collaboration with your company. 
– It is a great choice if the project is revolutionary and not overly constrained by time or money. 
Cons
– The cost of hiring an internal team of app developers is typically higher.
– Spending money on hiring specialists, offices & necessary tools when building an in-house team can burden businesses.
– A fixed team frequently brings a relatively narrow range of expertise, a problem that outsourcing software development teams with relevant experience in various technologies and programming languages can resolve. 
2. Outsource Team 
Pros 
– The main advantages of outsourcing are the wide range of abilities and extensive experience it may offer.
– Easily find a good choice that is inexpensive when considering outsourcing choice. 
– You may streamline the entire product development process by working with a development team.
– Save time and money on hiring, training, and managing staff if you work with a cohesive group of outsourced developers with relevant experience. 
Cons
– Less control over the work process of your project. 
– Difficulties communicating due to language, time zone, and cultural differences.
– When you entrust your project development to a third-party provider, security challenges can happen. 
– Outsourcing can benefit you from quick hiring, specialized knowledge, talented resources, optimal processes, and more. When you outsource application development to a qualified team with a solid reputation, the benefits far outweigh any of its cons. 
Learn more: Mobile App Development Trends
III. Why Outsource Mobile App Development? 
According to data, approximately 70% of enterprises outsource their app development. One-time projects, such as developing an app, usually benefit from outsourcing. Hiring a reliable vendor to develop mobile apps can optimize your company's operations. Here are the main reasons: 
Niche expertise 
Talent accessibility is critical in any business. With outsourcing, you can choose from the industry's professionals and assemble the best team. Leveraging their skills and talent can help you create exceptional applications and gain an advantage over your competitors. 
Time and money efficiency 
By assigning a task to a trusted outsourcing mobile development team, you can focus more on your company's essential tasks, including expanding and growing your business. 
Greater flexibility  
A popular issue businesses cope with is the lack of available developers on time and suitable for your great projects. By choosing to outsource, you'll have more freedom to change the outsourcing resources as needed and to modify the developers' work schedules to suit your project's requirements. 
High-quality products
Experienced outsourcing software providers will give you developers with in-depth competencies and expertise. Delegating your work to skilled offshore resources allows your company to provide high-quality output in the shortest amount of time. 
IV. How to Outsource Mobile App Development? 
Below are straightforward suggestions for effective app development outsourcing. 
Orient your idea clearly. 
It is important to have your own vision of the apps that you intend to build. Besides, having a clear action plan allows your business to select appropriate outsourcing partners or narrow the research list. 
Estimate budget. 
Determining your potential outsourcing budget is necessary too. The contracts' commitments also modify depending on the amount of money spent on the app. In fact, there is little of a price difference between freelance engineers and outsourcing companies. So, it is easy to locate an outstanding app development outsourcing firm at a reasonable cost. 
Select between freelance and outsourcing firm 
Please carefully consider the pros and cons of both freelance and outsourcing companies to choose the right one. In general, freelancers usually are cheaper and more flexible. However, outsourcing providers could provide you with a whole team of seasoned app developers, an optimized professional process, as well as the ability to scale up quickly. 
Choose service model  
Based on the specifics of your project, you need to select the working models that you want. Currently, fixed-price, dedicated development, and time & material are common collaboration models. 
Keep up with every stage. 
Communication has an important role to play in a successful outsourced app development project. That is why it is essential for setting up employees to maintain contact and keep a pulse on events during the app development process. You should also request a project manager from an outsourcing business who will keep you informed timely. 
V. How to Choose an Outsourcing App Development Company? 
You could follow our guidelines when choosing an outsourcing app development vendor that can meet your expectations.  
Step 1: Do an overall research 
You should conduct research to have a general look at the outsourcing app development market. Clearly, you have thousands of choices from many countries worldwide. Each area will have a different price range, expertise level, location, time zone, and culture.  
Step 2: Choose the market 
Now, you should choose the market that you want to work with. Make sure it is the potential one that has cultural similarities, good expertise level, high trust, as well as price guarantees. Ukraine, Vietnam, Mexico, China, Poland, and India are currently the greatest considerations when choosing. 
Step 4: Pick your ideal provider 
After selecting a suitable market, you should make a list of potential outsourcing software development companies and then narrow them down to easily choose the right partner. We recommend looking into Upwork, Clutch, G2 or GoodFirms as promising tools to start looking for mobile app development outsourcing vendors. Remember to consider the elements like reviews, budget, skills, company size, and portfolio of these providers. With the information provided on these resources, your business can determine whether a vendor is a good fit even before contacting them. 
Step 4: Interview app developers 
Do not forget to interview developers for their professional competence, English level, and relevant experience through previous projects that they have conducted. This makes sure you pick the ones that are the most appropriate for your project. 
VI. How Much Does It Cost to Outsource an App? 
The main factors determining the outsourced app development cost are the complexity, number of features, and location of the project. 
You will pay more for having more platforms available. The cost of an Android-only project will typically be half that of an iOS and Android project. Depending on the developer, the hourly rate of developing an app might range from $10 to $100 per hour.  
Building a simple program can cost anything between $40,000 and $60,000. At the same time, the cost of creating a complex solution may reach $300,000 or more.  
Additionally, other factors increase costs, like the need to address user difficulties, provide regular software updates, monitor consumer evaluations, and more. 
The price of outsourcing app development varies by geography as well. The software cost will be lower in developing nations like Vietnam, China, and India than in Western Europe or North America. 
VII. Eliminating Outsourcing App Development Risks 
Here are some tips that will help you reduce risks when making a hiring software development firm decision. 
Check agency team experience. 
Keep in mind to check with your vendor through their website, completed case studies, and testimonials from previous clients to see whether they have extensive experience or not. 
Create a test period 
You should spend time checking the partnership level between you and the outsourced team, notably if you have never collaborated before. You can reduce the risk of low productivity or a bad attitude by giving the team a small or medium-sized task before starting the main project. 
Sign a Non-Disclosure Agreement (NDA) 
When working with outsourcing developers, you should always be aware of sensitive information and customer data that you entrust to the outsourcing team. Signing an NDA helps your company stay confidential. Additionally, this will legally prevent other businesses from stealing your app's idea. 
Setting channels of communication  
Remember to make transparent business communication guidelines. You could also include workflow specifics, reporting frequency, daily & weekly meetings, and more. 
VIII. Outsource Mobile App Development at TECHVIFY 
TECHVIFY has worked in the software development industry for over five years. We are evaluated as one of the leading outsourcing firms in Vietnam.  
With 500+ software engineers, an average of 8 years of experience, and many high-quality testers, designers, business analysts, and consultation experts, we have successfully completed many projects for clients from many countries in the world.    
TECHVIFY has developed solid guidelines based on the Agile software development methodology and applied the latest technology and tools while implementing products for clients.  
Our apps help integrate the tailored experience of native applications with the convenience of website browsers from any device.  
In case you are seeking a reliable outsourcing app development provider, TECHVIFY could be a potential one for your next project. Our team will give you a FREE consultation within a couple of hours of receiving your request. We'll talk about your application idea and methods for turning it into reality in this discussion. 
Outsource Mobile App Development – FAQs 
What is mobile app development?
Mobile application development is known as the process of creating software apps running on a mobile platform. A typical mobile application works with remote computing resources via a network connection. 
The mobile development process entails creating installable software bundles, such as code, binaries, and assets, and implementing backend services, including testing the application on target devices and data access via an API. 
Which programming language is best for mobile apps?
The preferred language for creating Android apps was Java (now it has been replaced by Kotlin). Java is the most supported language by Google and is used to make many of the apps in the Play Store. According to a recent survey, JavaScript is also the most popular language among developers.
On the other hand, the best programming languages for creating iOS apps are Objective-C and Swift. They are primarily used to develop apps for devices running iOS, macOS, tvOS, and watchOS. The majority of app development teams choose these languages to write iOS applications.
Do startups outsource app development?
Yes. Startups are encouraged to outsource to build products based on their own app ideas. They could pay a third party to drive you the whole route or just a part of it. Application development outsourcing comes with a range of benefits, especially in a startup ecosystem. In general, if startups want to speed up their innovation, they can and should work with the right dedicated team of developers to shorten the journey to becoming future leaders.
Q. How long does it take to develop a mobile app? 
The most labor-intensive part of the process, app development, lasts between 4 and 6 months. These are the most frequent elements that have an impact on the duration:  
The application's complexity 
The number of user roles 
IT stack 
The amount of time needed to code an app depends on the features and specifications of each app you intend to create. 
Outsourcing is your best bet for application development, especially if your small or medium-sized business has limited resources. To effectively profit from outsourcing app development, you must carefully choose the company you will collaborate with by examining their case studies, tech stack, and testimonials from previous clients. Contact us if you have any other questions about outsourcing mobile app development. 
No tags for this post.
Related Topics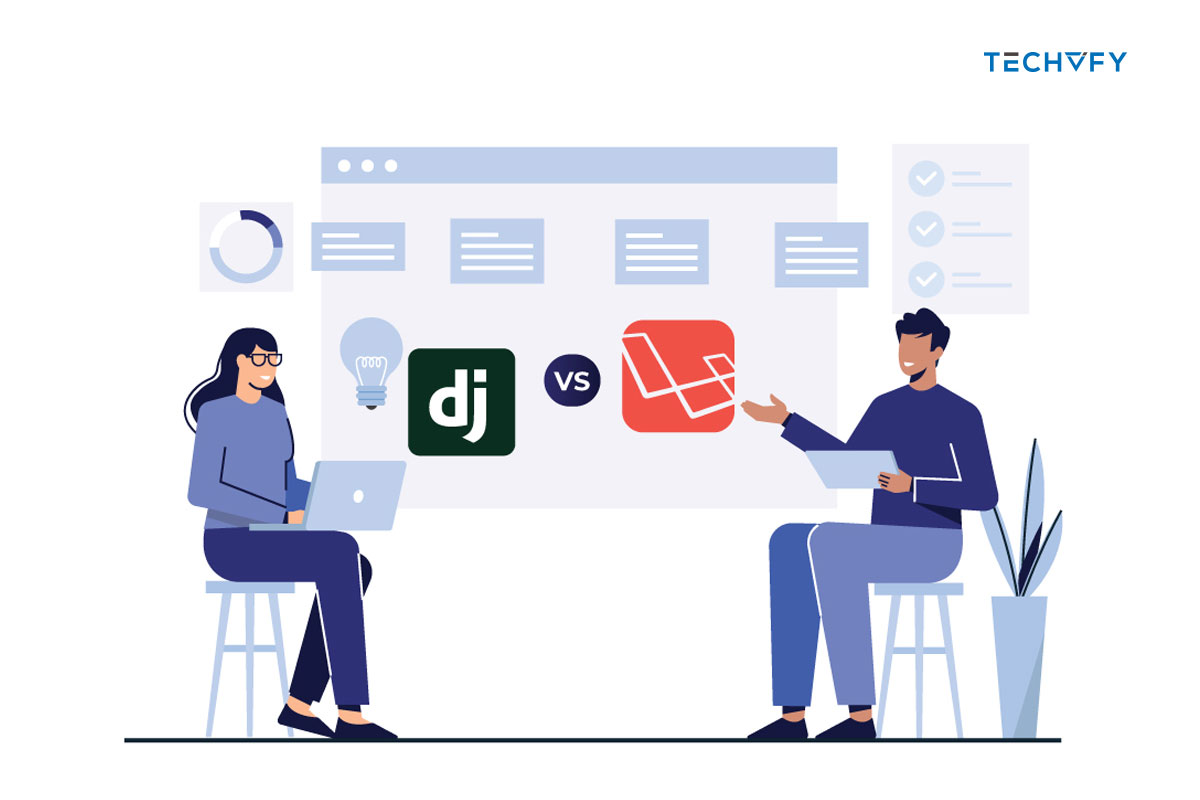 Django vs Laravel – A Detailed Performance Breakdown
In development, frameworks act like helpful tools, making tasks simpler and more consistent. Every coding language usually has such a tool to make things smoother. Both Django and Laravel are top recommendations for their respective languages. Now, let's explore Django vs Laravel, which is your perfect choice. I. Understanding Django and Laravel 1. Django Crafted in Python, Django is a framework that helps create digital projects quickly and efficiently. With built-in tools for the SQLite database, it's adaptable, scalable, and secure. Consider setting up a digital library, a social hub, or an information site. Django has got you covered. It…
02 October, 2023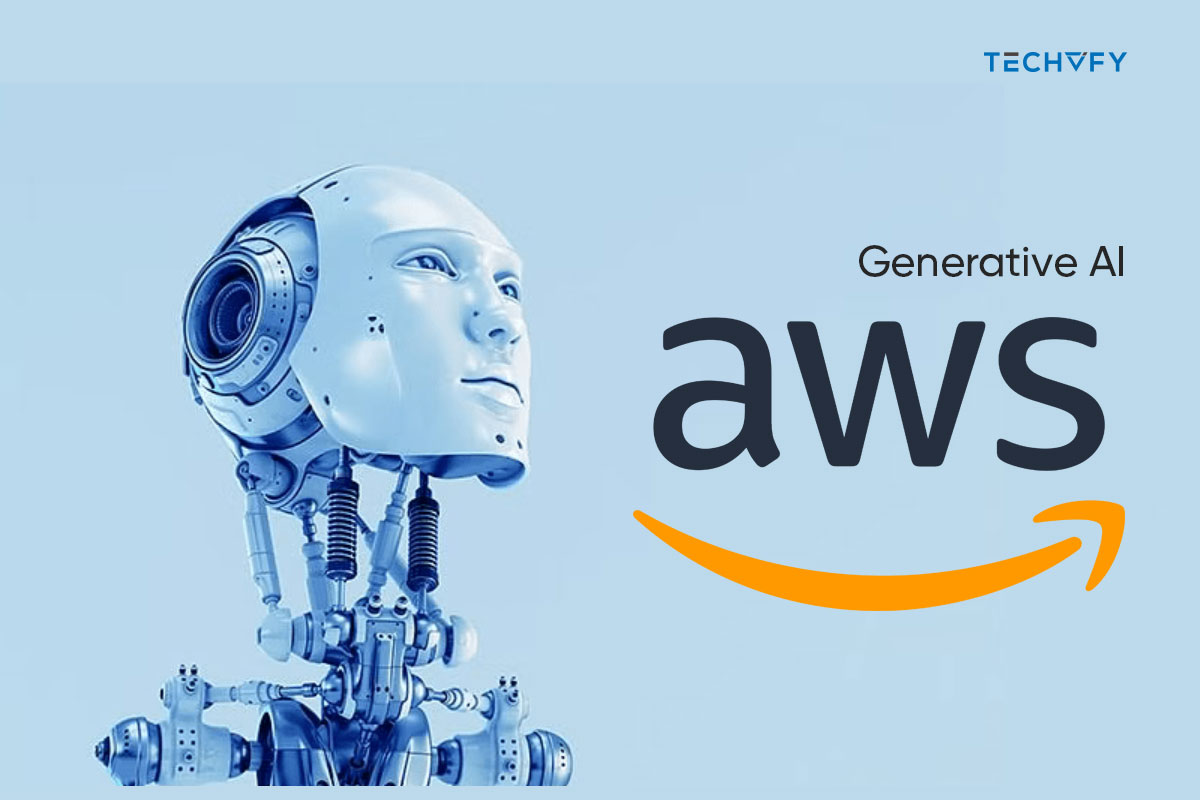 Unraveling the Power of Generative AI on AWS
Curious about generative AI on Amazon Web Services (AWS)? Our latest article breaks it down, showcasing the tools AWS offers and how they're shaping the future of AI-driven projects. Dive in to get a clear, tech-savvy perspective on making the most of AWS's capabilities for your generative AI endeavors. I. Generative AI on AWS in Brief If you've been keeping tabs on the latest technological advancements, you've likely come across the term "generative AI." At its core, generative AI refers to advanced algorithms that allow machines to create, design, and simulate entirely new content. That means they're not just processing…
02 October, 2023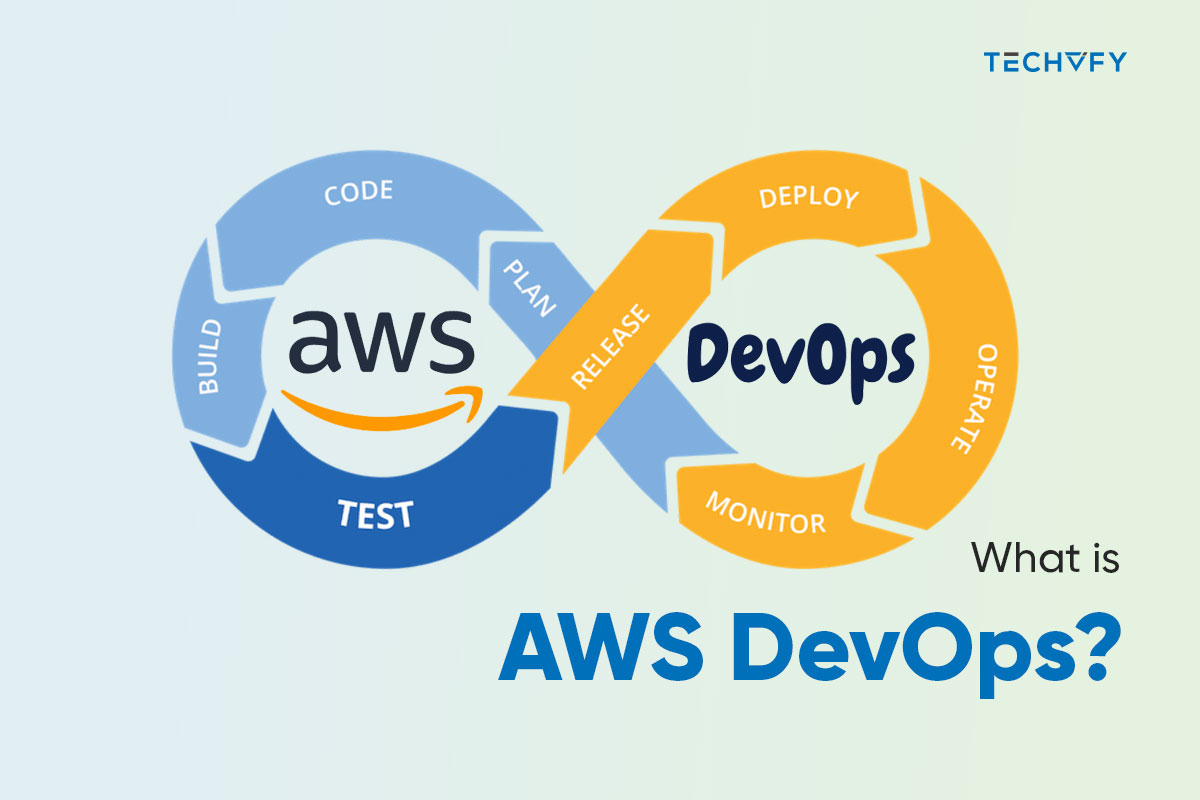 What is AWS DevOps? All You Need to Know
Speed, quality, and security are paramount in today's dynamic software landscape. According to AWS and Strongdm, with a staggering 24 times reduction in deployment failures and three times faster feature delivery, AWS DevOps is the transformative force behind these achievements. This article will explore the core of AWS DevOps, including its basis, services, tools, and best practices. I. What is AWS DevOps? AWS DevOps is Amazon's solution for applying the DevOps methodology utilizing its cloud platform and specialized tools and services. It provides capabilities that help organizations automate and streamline their software development and delivery processes. II. Importance of AWS…
29 September, 2023