Custom .NET Development Services
29 June, 2022
Use TECHVIFY's custom .NET development services to build robust, dynamic mobile and web applications or build your own net development team and more.
What is dotNET?
.NET Core is a Microsoft open-source, cross-platform development framework primarily used for web development, precisely dynamic web pages. It was created and released in 2002 and continues to provide web developers with a variety of excellent tools for creating dynamic and interactive servers, web pages, and web apps.
dotNET Development Services We Offer
Custom .NET software development
By leveraging the ASP.NET framework and the ASP.NET IDE, we create custom, diverse, and high-quality .NET software development. Solutions include cloud, desktop and mobile, IoT, and web-hosted domains.
Maintenance & Support
We specialize in offshore dot.NET development services. Our team provides solutions that help keep your website up and running, communicate with your clients, and simultaneously add new features and updates.
You can also request support types such as database migrations, upgrades, software module integrations, or upgraded renderings.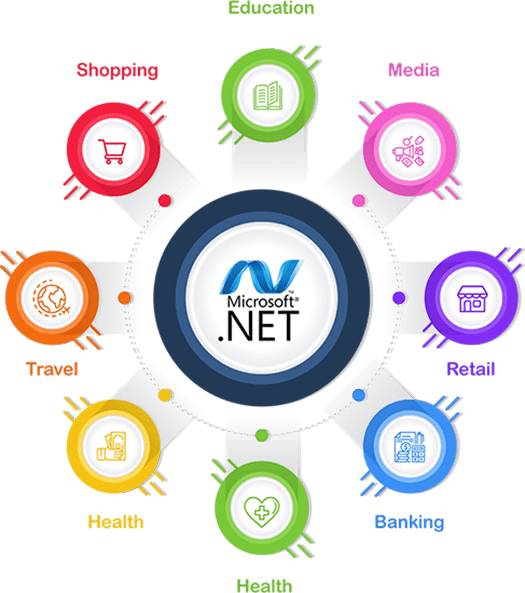 ASP.NET Web Development
TECHVIFY's team has many years of experience working on many advanced projects. So our ASP.NET web developers can create a modern, dynamic website that meets all your needs.
ASP.NET Mobile App Development
We provide high-quality mobile .NET web application development to ensure your product looks great in any browser and device. Our software developers are also Xamarin specialists who can create cross-platform Android and iOS mobile apps.
Dedicated ASP.NET developers
Hire our highly specialized and experienced ASP.NET programmers to help you build web- or mobile-based solutions. You can ask us to scale up or down the team quickly based on the project's specific requirements.
Technologies and Skills We Use
| | |
| --- | --- |
| Languages & Frameworks | .NET Core | ASP.NET | C# | VB.net |
| Web Services | SOAP | OData | ASP.NET Web Services | REST | WCF Data Services | WCF Services | JSON | |
| Web applications | ASP.NET | ASP.NET Dynamic Data | ASP. NET AJAX | ASP.NET MVC |
| Desktop applications | WPF | Browser Applications | Silverlight | XAML | Windows Forms |
| Ria | JavaScript | Silverlight | RIA Services |
| Data Access | LINQ | ADO.NET | Active Record | Entity Framework |
| Products | SharePoint, Dynamics CRM, BizTalk, and Exchange Server |
Our Outsource .NET Development Process
TECHVIFY provides an end-to-end process that caters to your business demands optimally and efficiently. The following are the fundamental steps:
| | |
| --- | --- |
| Analysis | We receive and proceed with analyzing your requirements by breaking them into small requests and ideas. |
| Design | We recommend the UI and a model based on ASP.NET concepts for you in this phase. Functionalities and features can be adjusted on request. |
| Developing Software | Our team implements the ASP.NET project using the latest coding methodologies and suitable tools. |
| Testing | Testing experts check your .NET applications to make sure they run smoothly. We use automated testing suites to find and rectify all bugs, gaps, and performance glitches. |
| Deployment | Deploy your.NET application and give you a full guide on how to migrate operations. |
| Support & Maintenance | We continue to support you during and after your app goes live through maintenance services and system updates regularly. |
Our Advantages
| | |
| --- | --- |
| Cost-effective Services | At TECHVIFY, our talented developers use innovative knowledge and experience to deliver high-performance, high-quality outsourcing .NET development services while staying within your budget. |
| Safe and Security | When choosing us, you do not need to be concerned about any data security-related issues. TECHVIFY guarantees complete legal protection for all projects. Our team and infrastructure follow the protocols of the information security management system. |
| Guaranteed Quality | Our team has rich experience working with ASP.NET projects and is trusted by many brands all over the world. |
| 24/7 Support | We provide support service 24 hours a day, seven days a week. Our customer service department is available at any time of day, regardless of time zone difference. |
Outsource asp.net development – FAQs
Why choose .NET?
DotNET allows developers to build web technology using various languages to develop different components of the same web app. Many .NET framework benefits explain its popularity. The dotNET platform is free, secure, productive, and high-performing. Microsoft supports this framework and is widely used by around 8 million software developers worldwide. 
Are ASP.NET and .NET different?
The primary distinction between .NET and ASP.NET is that. NET is a software development platform for creating, running, and executing applications. By contrast, ASP.NET is a web application used to develop various apps. 
Will I receive regular updates and assistance from your dedicated team?
Yes. TECHVIFY maintains complete transparency throughout all stages of product development. In general, we collaborate closely with our clients throughout the project lifecycle.
How do both sides work well together when there is a significant time difference between the client and TECHVIFY? 
TECHVIFY solves the issue:  
– We set up fixed-time meetings (daily and weekly) with the client to report on the project's progress.  
– With an ODC team of five or more, we will assign two members to work early to reduce the GAP.  
If the issue occurs outside of Vietnamese working hours, then:  
– All team members have a chat tool installed on their phones and can respond within 15 minutes of getting the update.  
– We provide a hotline for high-priority calls, and our team is ready to support you anytime. 
Related Topics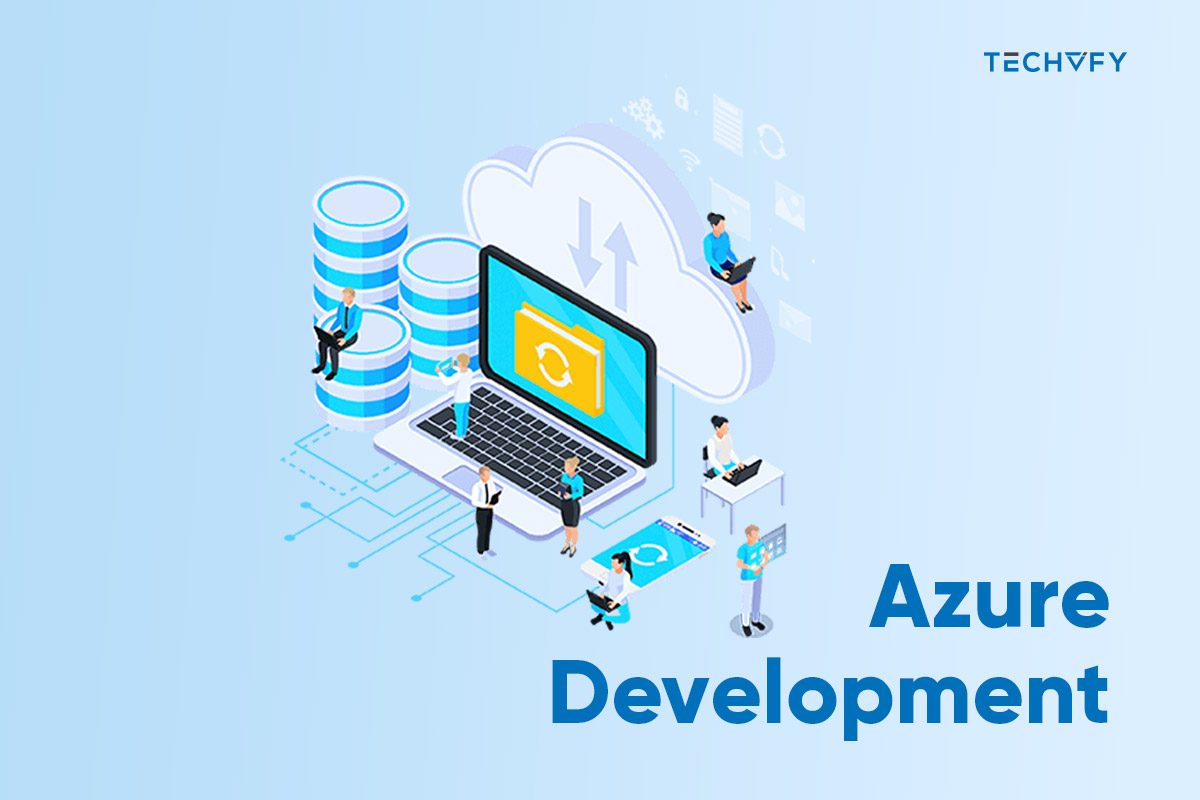 Azure Development Services
Witness the strength of Azure development services, which are faster, scalable, and pave the way for growth and success. TECHVIFY is committed to delivering transformative outcomes custom-tailored to your specific requirements, leveraging cutting-edge solutions and exceptional expertise. Our Azure Development Services 1. Azure App Development Utilize Microsoft's cloud platform to build robust, scalable, and secure applications that promote efficiency and innovation. This Azure development promises businesses to experience the power of flexibility, efficiency, and top-notch security while staying ahead with cutting-edge technology. Tailored applications align perfectly with defined goals, boosting productivity and providing a smooth user experience. 2. Microsoft Azure…
29 July, 2023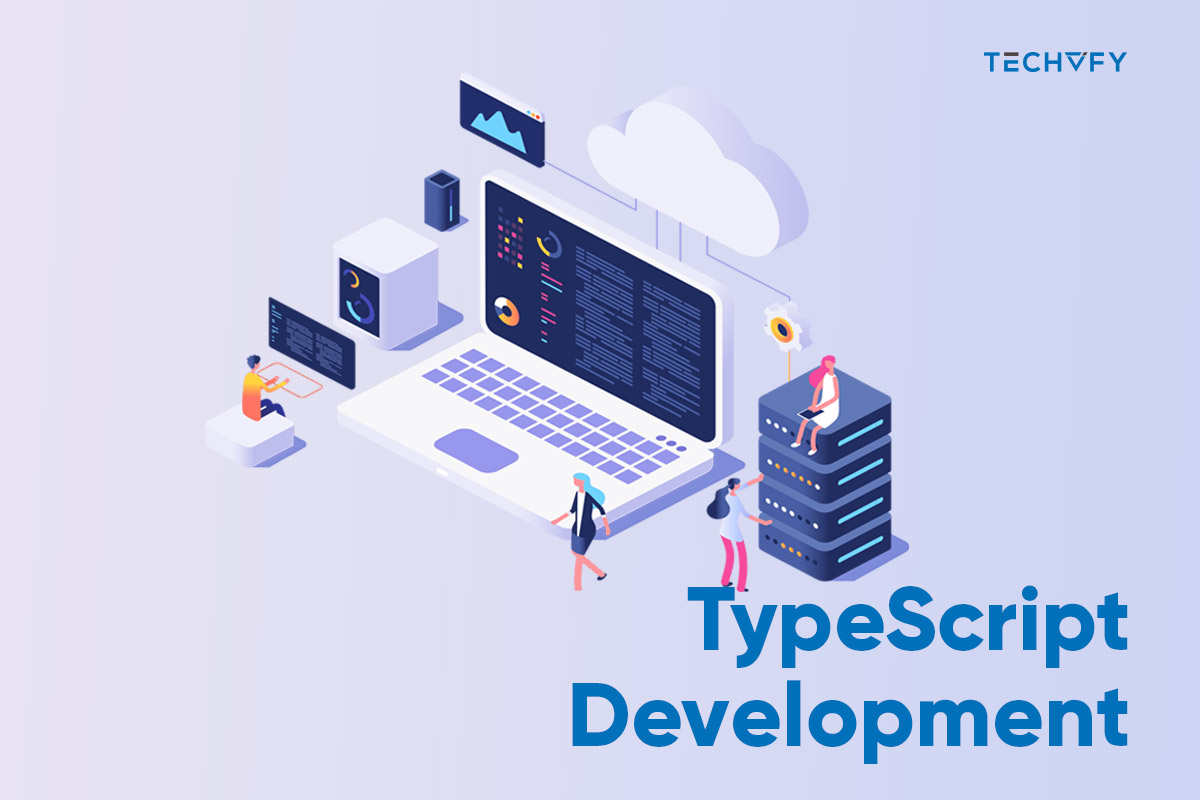 TypeScript Development Services
Utilize TECHVIFY's Typescript development services to combine the greatest features of many programming languages into the ideal web application that is created using less error-prone Typescript. Our TypeScript Development Services 01. Enterprise TypeScript App Development At TECHVIFY, we specialize in Typescript development for enterprise-level applications and software. With TypeScript's powerful features and static typing, we can efficiently handle complex projects beyond JavaScript's limitations. Our expert team of developers is well-equipped to create robust and scalable solutions tailored to your specific needs. 02. TypeScript Web App Development For JavaScript client- and server-side web applications, Typescript development is ideal. Our expert JavaScript…
28 July, 2023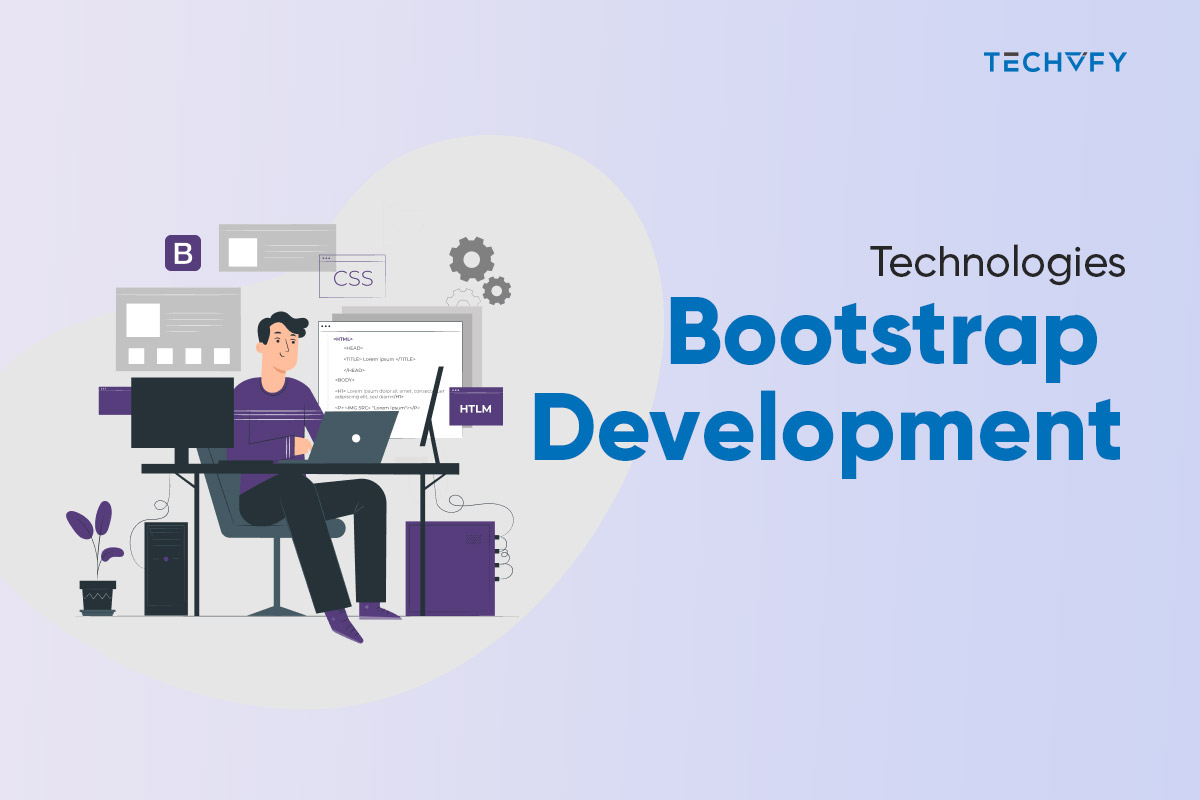 Bootstrap Development Services
As a reputable business working internationally from Viet Nam, TECHVIFY provides Bootstrap development services to customers looking for a responsive and mobile-friendly web design. Because of its extensive capabilities that can be accessible from tablets, computers, and mobile phones, a Bootstrap innovation is snatching up market share. By tackling the difficulties and the unique needs of our modern tech-savvy clients, our skilled Bootstrap developers can service them. Bootstrap Development Services that We Offer 01. Customized Bootstrap Theme Development This is developing one-of-a-kind and relevant themes with the Bootstrap framework. TECHVIFY developers can alter the appearance and feel of websites or…
24 July, 2023