Outsource Angular Development Services
01 July, 2022
Outsource Angular development services from TECHVIFY to build the best mobile and web applications at reasonable prices and save your time.
What is Angular?
Angular is known as a platform for developing apps in HTML and TypeScript that is notable for its front-end development capabilities. It provides core and optional functionality as a collection of TypeScript libraries that you can import into your applications.
This framework is packed with top features that have made it an excellent choice for creating software, regardless of its engaging interface development projects, complex mobile applications, and more.
Why Choose Our Angular Outsourcing?
There are various reasons why you should choose Angular as the technology for your projects.
Thanks to development tools built into the framework, projects with outsourced Angular development could be finished faster and still ensure quality.
For projects that require animation, testing, or accessibility, then Angular is a perfect choice.
Angular development software is assisted by a large community of developers and experts around the world through extensive support channels and a large and active ecosystem. That is why every issue is handled easily when working with Angular.
The component-based architecture of Angular is robust, simple, and full of expressive potential, making it ideal for developing websites and a variety of other services.
The toolkit is TypeScript's most important cutting-edge. Angular supports refactoring, modern auto-completion, and navigation. This is especially useful in large-scale projects.
Let's talk about your project
Our Angular Development Services
Here are the main Outsource Angular development services that we provide:
| | |
| --- | --- |
| Custom software development | TECHVIFY provides end-to-end custom Angular solutions designed to meet your specific requirements and goals. Our dedicated development team will help you create powerful and effective final products from A to Z.  |
| Cross-platform development | Based on the versatility of Angular, our team develops and expands progressive cross-platform apps, including open-source projects, mobile apps, desktop applications, and so on. |
| Angular consulting | TECHVIFY has over 500 software engineers with many testers, designers, and consultants capable of designing and building the best Angular software for businesses in any industry. Let our dedicated team get started on your projects and consult on the best software solution to make your great ideas into reality.   |
| QA and testing | We offer the best testing services beyond clients' expectations. Our tester engineers will check and regularly test to find unexpected spaces, bugs, and other performance issues, then fix them all using the latest tools. |
| Angular support and maintenance | Hire Angular developers from us and you will never worry about anything. TECHVIFY's support team assists you with any issues and questions during and even after the project. |
Book A Call
What more Angular services do we also supply?
No matter what you want to develop or which industry you belong to, we are ready to deliver top-notch services that match your demands and goals perfectly.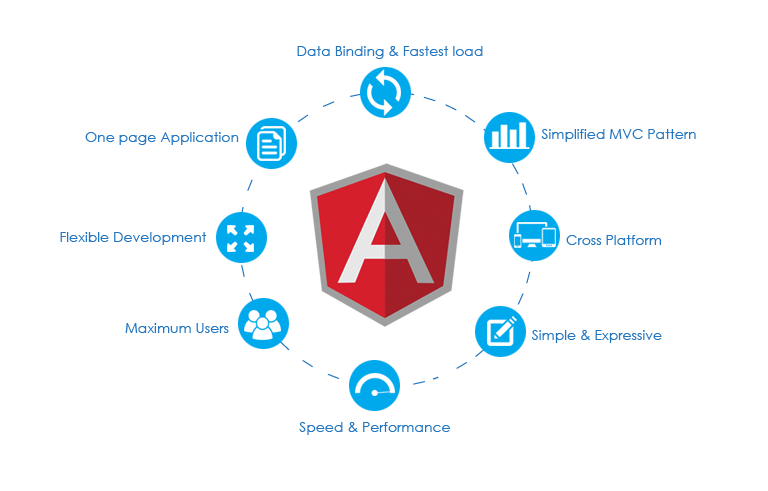 Angular Web Development
Angular Mobile App Development
Front-end Development
Angular Migration & Upgrades
Real-time Application Development
Enterprise Software Development
Technology Stack
| | |
| --- | --- |
| Skills | HTML5 | CSS | AJAX | XHTML |
| Databases | CouchDB | PostgreSQL | Firebase | MySQL | RethinkDB | MongoDB |
| Tools | Grunt | Redis | XML | jQuery | Express.js | REST | JSON | Gulp | Bootstrap | SOAP | Mean.io | Socket.io |
| CMS | WordPress | Drupal | CosmicJS | Umbraco |
Get In Touch
Our Main Advantages
TECHVIFY is known as one of the leading software development companies in Vietnam. We have years of experience developing progressive Angular development solutions that help many enterprises handle their pain points.
| | |
| --- | --- |
| IT talent pool | We have 500+ talented software engineers who have implemented and completed hundreds of projects in many industries, including healthcare, fintech, e-learning, insurance, etc.  |
| Competitive prices | Compared to other competitors at the moment, the rate level that we offer is more reasonable, while we still ensure high-quality output results. |
| Reliable services | We are proud to provide the best solutions trusted by more than 120 clients from many countries worldwide for years. |
| Excellent support | TECHVIFY receives 5-star feedback from many valued customers and partners, many of whom have used our services not only once but multiple times. |
| Fluent in English | Our dedicated team is not only well-versed in the software development field but also fluent in foreign languages, including English. That is why there is no barrier in communication between TECHVIFY's outsourcing developers and your in-house team while working on the project. |
Contact Us
Angular Development Services- FAQs
How do I hire your Angular software developers for my project? 
It is so simple. To start with us, please fill out the order form and provide some details about your demands and project. We will respond soon (generally within 24 hours). Our customer support team will consult on the best solution and give you a quote. 
Tell me about the time to finish an Angular project. 
It depends on many elements, such as customization, the project's scope, the number of functionalities, technology, integrated features, etc. Typically, our team needs weeks to months to develop an app.
Does your team support you on weekends? 
Yes, we do. Whenever you have any issues that need support, we are always here all day and night, including on weekends and holidays. We not only deliver high-quality and reliable software solutions but also bring satisfaction to clients on each project. 
How can TECHVIFY handle quickly ramping up a large team that speaks English well? 
To assist your project in reducing costs and meeting this resource need on time, we propose dividing it into several small Scrum teams. TECHVIFY typically takes two weeks to scan the resources and organize and assign a suitable team. 
How about the cost of developing an Angular app? 
The cost of building your app will be counted based on the complexity, the number of Angular developers hired & their skillset, the type of service, and more.
For an exact quote, feel free to connect with us via (+84) 2477762666 or Email:
[email protected]
.
Related Topics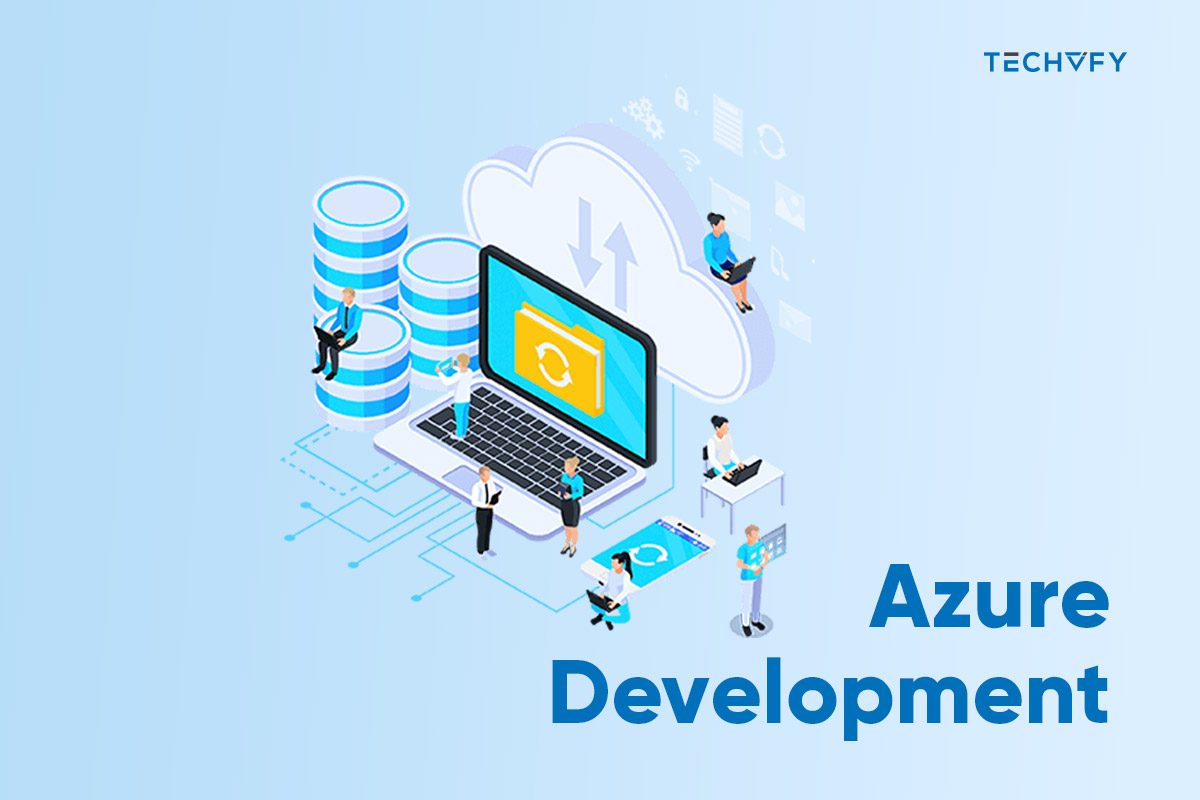 Azure Development Services
Witness the strength of Azure development services, which are faster, scalable, and pave the way for growth and success. TECHVIFY is committed to delivering transformative outcomes custom-tailored to your specific requirements, leveraging cutting-edge solutions and exceptional expertise. Our Azure Development Services 1. Azure App Development Utilize Microsoft's cloud platform to build robust, scalable, and secure applications that promote efficiency and innovation. This Azure development promises businesses to experience the power of flexibility, efficiency, and top-notch security while staying ahead with cutting-edge technology. Tailored applications align perfectly with defined goals, boosting productivity and providing a smooth user experience. 2. Microsoft Azure…
29 July, 2023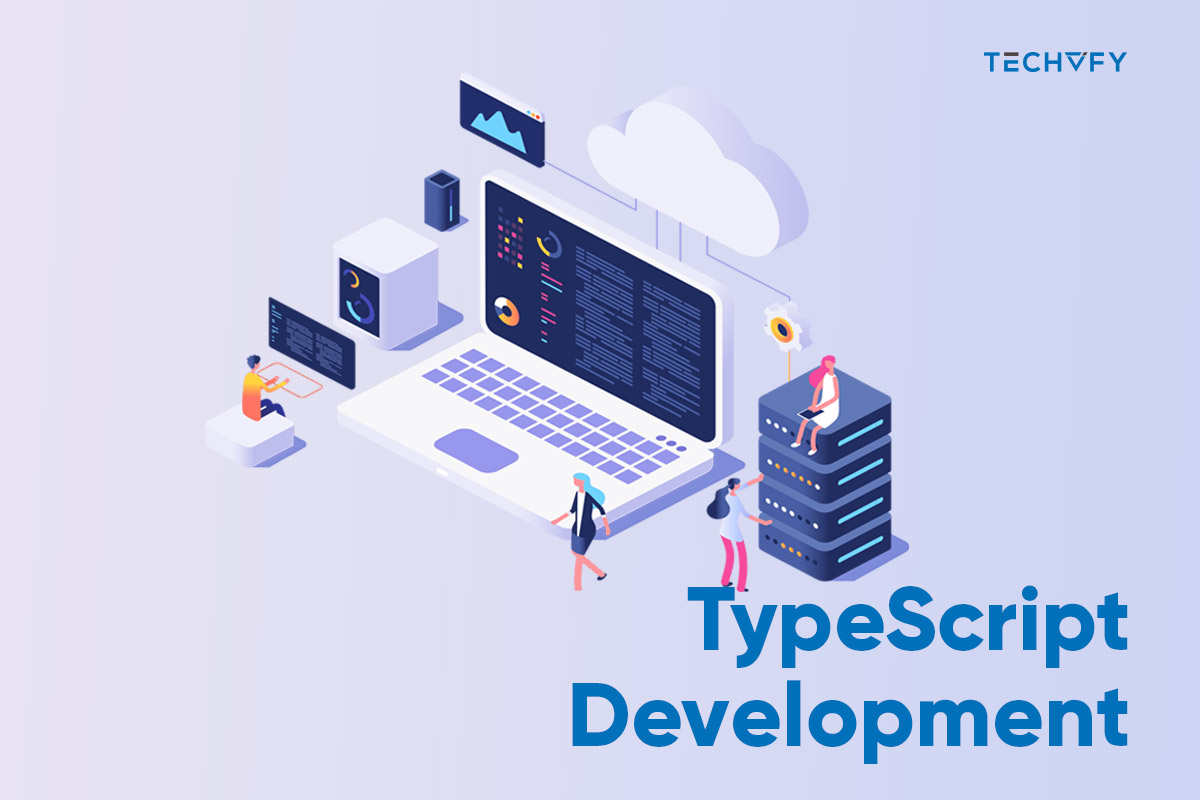 TypeScript Development Services
Utilize TECHVIFY's Typescript development services to combine the greatest features of many programming languages into the ideal web application that is created using less error-prone Typescript. Our TypeScript Development Services 01. Enterprise TypeScript App Development At TECHVIFY, we specialize in Typescript development for enterprise-level applications and software. With TypeScript's powerful features and static typing, we can efficiently handle complex projects beyond JavaScript's limitations. Our expert team of developers is well-equipped to create robust and scalable solutions tailored to your specific needs. 02. TypeScript Web App Development For JavaScript client- and server-side web applications, Typescript development is ideal. Our expert JavaScript…
28 July, 2023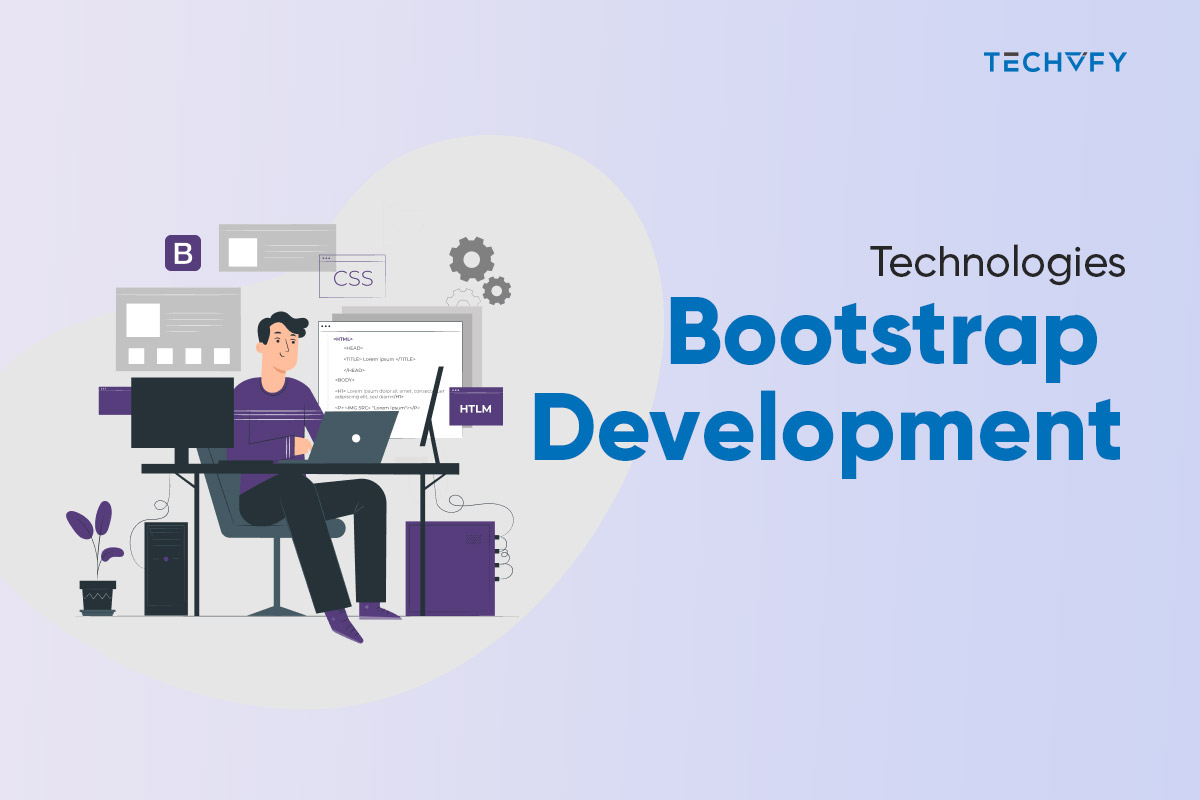 Bootstrap Development Services
As a reputable business working internationally from Viet Nam, TECHVIFY provides Bootstrap development services to customers looking for a responsive and mobile-friendly web design. Because of its extensive capabilities that can be accessible from tablets, computers, and mobile phones, a Bootstrap innovation is snatching up market share. By tackling the difficulties and the unique needs of our modern tech-savvy clients, our skilled Bootstrap developers can service them. Bootstrap Development Services that We Offer 01. Customized Bootstrap Theme Development This is developing one-of-a-kind and relevant themes with the Bootstrap framework. TECHVIFY developers can alter the appearance and feel of websites or…
24 July, 2023