SaaS CRM: Features, Benefits and Best SaaS CRM Software 
14 August, 2023
Discover SaaS CRM, a revolutionary tool for contemporary companies. Explore its features, benefits, and find the best software options for your SaaS company in 2023.
I. What is SaaS CRM?
SaaS CRM, or Software as a Service Customer Relationship Management, is a comprehensive platform hosted in the cloud, catering to businesses of all sizes. Without the requirement for installation or ongoing maintenance, it provides constant access to CRM features and assistance. This model makes managing customer contacts, lead tracking, sales improvement, and organizational activities easier, all within a single cloud-based environment.
II. The features of SaaS CRM software
If you are looking for the best CRM for SaaS companies, the following essential elements are crucial in assessing its performance.
| | |
| --- | --- |
| Lead Management | Lead management is a core feature of CRM SaaS software that centralizes and arranges data about contacts and potential leads. It enables companies to maintain a complete picture of interactions by storing, updating, and categorizing contact information. This tool allows employees to build significant connections, enhance customer engagement, and guarantee prompt follow-ups. |
| Automation | These tools handle repetitive activities and make processes more consistent. Users can use them to set up pre-made functions, turn on actions triggered by specific events, and simplify routine operations. |
| Customization and Scalability | With the help of these features, developers can precisely tailor the SaaS CRM to particular business needs, maximizing its potential as the company grows. This capability ensures exact CRM alignment with unique workflows and requirements, improving user experience and increasing efficiency. |
| Sales Management | This application gives a clear image of each step of your sales process and simplifies tracking potential deals. It's a potent method to predict revenue and allocate resources wisely, propelling prospects through the sales journey. |
| Customer Support | CRM SaaS software includes a streamlined toolkit for efficiently handling client inquiries, requests, and complaints. It creates a centralized location for recording, monitoring, and managing consumer interactions. Through prompt personalized responses, this element improves client satisfaction and encourages increased loyalty and ongoing business. |
| Reporting and Analytics | The reporting and analytics services provide data-derived insights into sales accomplishments, client preferences, and current market developments. It creates dynamic visual reports and dashboards that allow companies to make wise decisions at crucial moments. |
| Data Security | These features provide strong safeguards that protect customer and business data. They act as guards, ensuring privacy laws and securing sensitive information. This component builds strong customer trust and credibility by committing to keeping their information safe. It helps prevent data breaches, legal issues, and damage to reputation. |
III. The benefits of CRM SaaS
TECHVIFY has learned from successful projects that SaaS CRM benefits enterprises considerably.
| | |
| --- | --- |
| Sales Growth | By providing sales staff with data-driven insights and optimized processes, CRM SaaS software functions as an engine for sales growth. They give detailed consumer profiles, allowing for individualized communications and focused sales tactics. Teams can rapidly chase opportunities, prioritize high-potential leads, and close agreements more quickly if they have real-time access to sales pipelines and lead progress. |
| Simplified Process | SaaS CRM streamlines complex processes by providing a clear path for tasks and interactions. It automates repetitive tasks like data input and follow-ups, resulting in smoother operations, less friction, and a greater focus on high-value jobs. Centralized customer information and task management improve productivity even further, reducing search time and allowing for enhanced client involvement. This integrated approach results in increased output, improved resource management, and increased productivity. |
| Increased Customer Retention Rates | CRM for SaaS companies improves overall customer satisfaction by enabling individualized interactions, prompt follow-ups, and proactive issue resolution. Customized solutions and better service delivery are possible by thoroughly understanding client preferences and behavior. Long-term success may be attributed to engaged and satisfied consumers since they are more likely to remain devoted and maintain their relationship with your company. |
| Accurate Strategy | Businesses can improve their marketing strategy, optimize product offerings, and personalize communication campaigns by monitoring customer trends, preferences, and interaction patterns. These educated judgments result in better resource allocation, targeted activities, and more precise market demand alignment. |
Dive deep into the CRM world with TECHVIFY:
5 Best CRM Software for Financial Advisors in 2023
IV. Best SaaS CRM Software for SaaS Companies in 2023
1. Zoho CRM
Zoho CRM ranks among the best CRM for SaaS businesses looking for affordability and flexibility. It includes crucial functionality like lead, deal, and contact management, workflow automation, and detailed reporting and analytics. Zoho CRM's integrated live chat and email automation enable sales teams to streamline communication and nurture leads successfully. Its features for sales forecasting provide a comprehensive perspective of sales processes.
With subscriptions starting at $12/month, Zoho CRM is affordable for small teams looking for cost-effective yet scalable CRM solutions. Its availability in 28 languages guarantees that it is accessible in a wide range of markets. The mobile app increases flexibility, and integration with other Zoho products can result in a comprehensive work management platform.
See details of TECHVIFY service: Mobile development and consulting
2. Pipedrive
Starting at just $14.90 per user per month, Pipedrive offers an enticing entry point for businesses aiming to streamline their sales processes. Its dashboard boasts user-friendly clarity, making it easy to get up and running without a steep learning curve. With a handy array of pre-built sales and marketing tools, Pipedrive accelerates customer outreach efforts. Its strengths include opportunity management, pipeline visualization, customized fields, task management, and lead tracking and scoring.
3. HubSpot
HubSpot CRM offers several capabilities to simplify your sales process, even in its free version. Paid plans allow you to advance even further, especially if content marketing is your specialty. Key features include contact management, sales automation, live chat, customizable records, predictive lead scoring, and conversation intelligence powered by AI. HubSpot's user-friendly dashboard and seamless integration with other solutions, along with HubSpot Academy's abundant resources, make it a standout.
Regarding pricing, HubSpot starts at $45 per user per month, making it an appealing choice for larger SaaS companies with a content marketing focus.
4. Microsoft Dynamics 365
One of its standout features is the incorporation of CRM alongside Project Management, giving firms a comprehensive approach to managing customer relationships and project lifecycles. The availability of a thorough pipeline visualization enables teams to learn more about their sales processes, reporting, analytics, and sales forecasting tools improving strategy development and decision-making. The system's flexibility is further enhanced by customizable fields, enabling tailoring to specific organizational requirements.
A strength of Microsoft Dynamics 365 is how well it integrates with other Microsoft products, creating a smooth user experience. CRM Saas companies can remain connected and productive while on the go thanks to mobile accessibility. The platform supports intricate client journeys while addressing complex enterprise needs with the help of powerful AI-driven features.
5. Salesforce
At its core, Salesforce offers a blend of customization, scalability, and ease of use that sets it apart. While there may be a learning curve, the platform's wealth of training resources and exceptional support ensure that users can leverage its advanced capabilities effectively. Key features include advanced marketing automation, customizable reports, AI-powered decision-making, and an intuitive mobile app connecting you to your customer data anytime. Although pricing can be a hurdle for smaller teams and those new to CRM, Salesforce is an exceptional choice for hypergrowth teams seeking scalability and enterprises pursuing a feature-rich CRM solution with seamless integrations.
Conclusion
In conclusion, SaaS CRM offers a transformative solution that equips companies with data-driven decision-making, improved customer interactions, and faster procedures. As for its features and benefits, it is evident that CRM SaaS is a vital tool for modern enterprises. Choosing the right SaaS CRM software can propel SaaS companies into a new era of efficiency, growth, and success.
No tags for this post.
Related Topics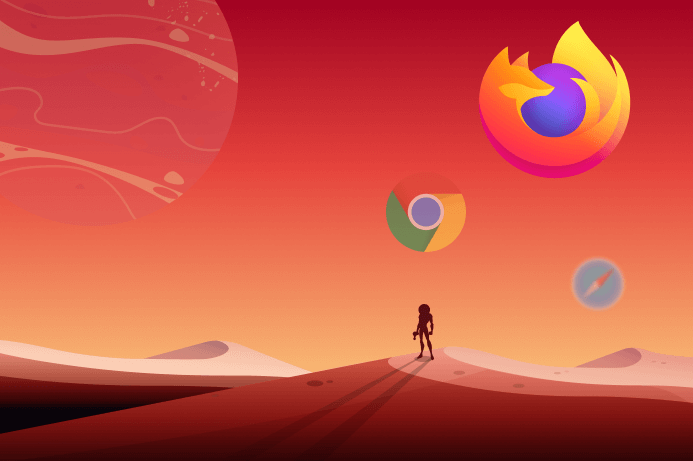 Essential JavaScript Debugging Tools for Every Developer 
Debugging JavaScript is an essential skill for every JavaScript developer, as it can help you write more reliable and efficient code. This article explores the importance of JavaScript debugging and common challenges faced during development. You also know the tools to make the debugging process more efficient, equipping you with the skills needed for cleaner, faster, and more reliable code. The Overview What is a Debugging JavaScript Tool? A debugging JavaScript tool is a software application or feature that helps developers find and fix errors, bugs, and issues in their JavaScript code, making it easier to ensure that the code…
03 October, 2023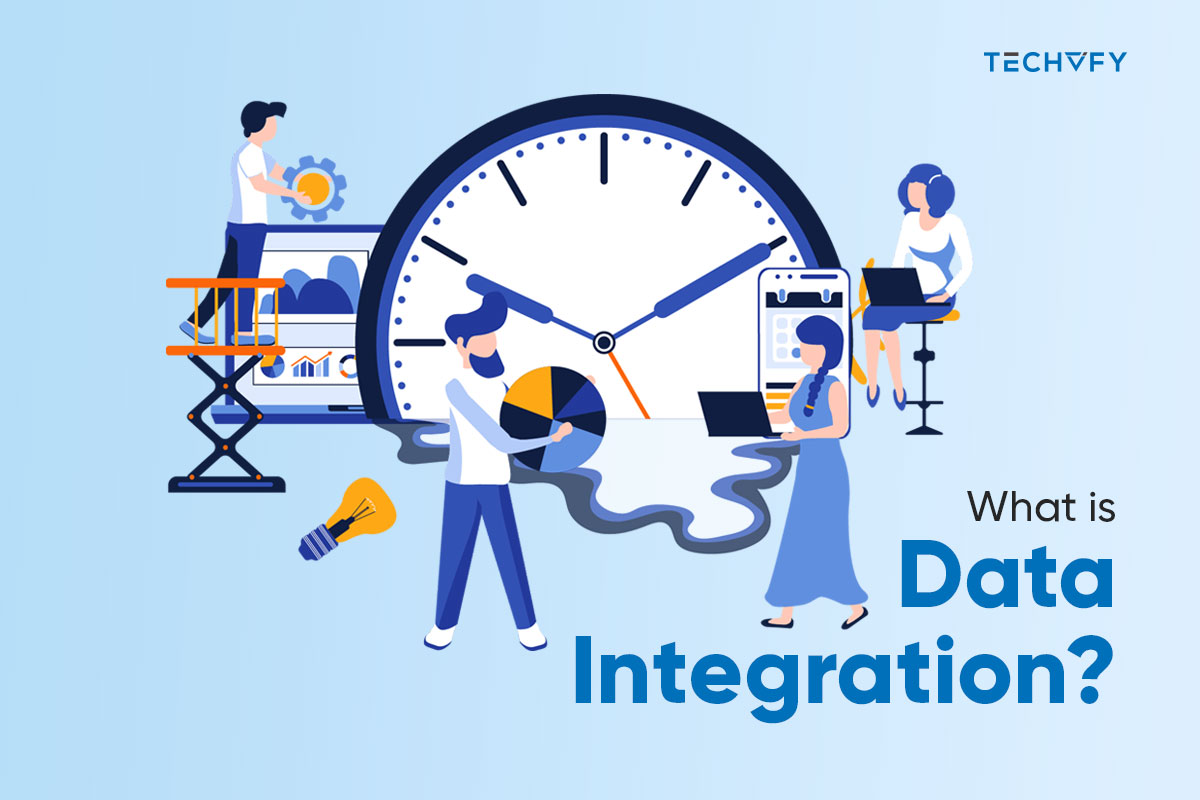 What is Data Integration? A Complete Guide
In today's ever-changing business world, understanding data integration is essential. Important information is scattered everywhere, from your company's databases to customer activities on your website. You need to be well-versed in different integration techniques. Having all your data merged and available at one point can help your organization make quick, informed decisions. Make sure you're on top of it. In this article, we will explore "What is Data Integration?" and the types of data Integration that will help your company. I. What is Data integration? 1. Data integration definition Data integration is combining information from various places into one clear…
03 October, 2023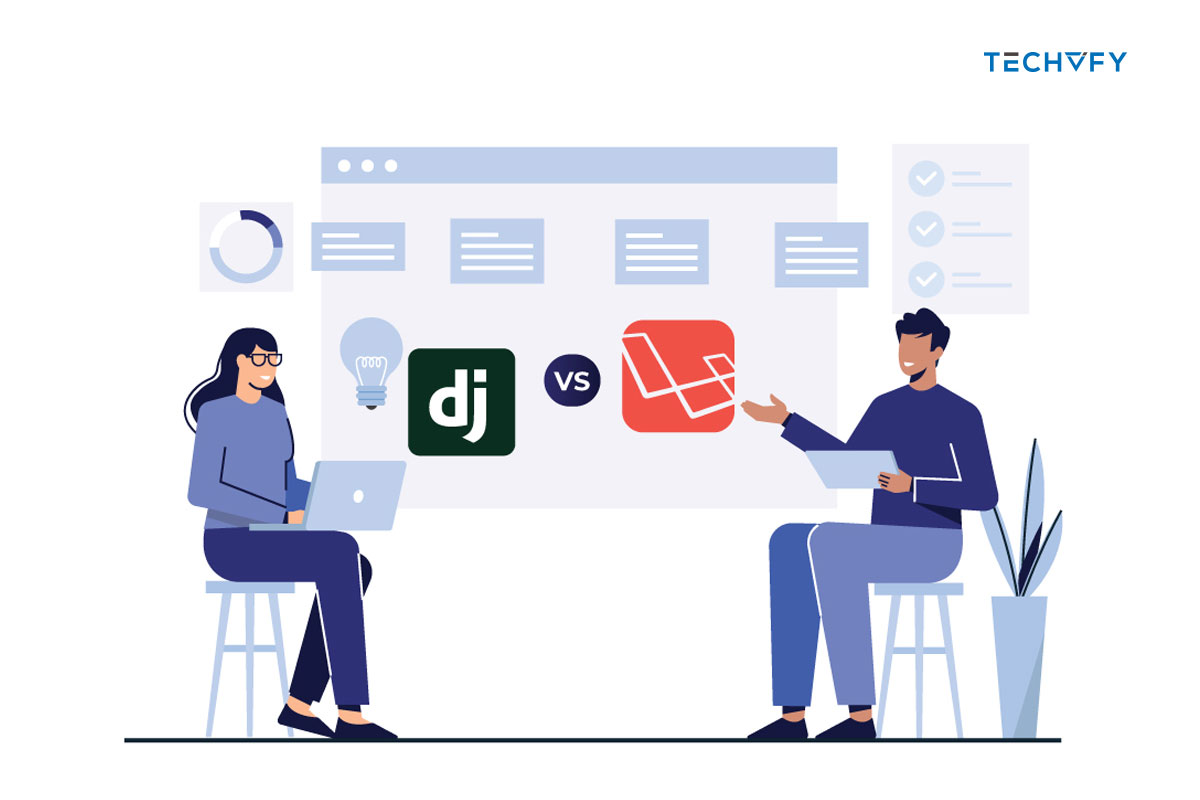 Django vs Laravel – A Detailed Performance Breakdown
In development, frameworks act like helpful tools, making tasks simpler and more consistent. Every coding language usually has such a tool to make things smoother. Both Django and Laravel are top recommendations for their respective languages. Now, let's explore Django vs Laravel, which is your perfect choice. I. Understanding Django and Laravel 1. Django Crafted in Python, Django is a framework that helps create digital projects quickly and efficiently. With built-in tools for the SQLite database, it's adaptable, scalable, and secure. Consider setting up a digital library, a social hub, or an information site. Django has got you covered. It…
02 October, 2023