SaaS vs. IaaS vs. PaaS – A Complete Comparison
06 April, 2021
SaaS vs. IaaS vs. PaaS – what are the differences between the 3 types of cloud service providers?
Cloud services are not only a rising trend in the technology market but it also an inseparable part of our daily life. It appears everywhere, even though we rarely notice it. You start your day by interacting with the cloud by checking your phone for new emails and messages before you even get out of bed. The cloud is there again when you use your phone's maps app to check traffic conditions on the way to work.
However, when it comes to choosing which cloud service platform for your enterprise, we should have a better point of view about the pros and cons of each platform. Let's take a closer look into cloud service comparison with TECHVIFY to come up with the best solution for your business.
1. Cloud service definition
Cloud services are services that are hosted by third-party providers via a remote cloud computing server. These services are designed to provide simple, affordable access to applications and resources without the need for internal infrastructure or hardware. Cloud services make the flow of user data become much easier, from front-end clients, through the Internet, to the provider's systems and back.
In this industry 4.0 era, cloud services offer effective assistance in storing and sharing data. Cloud services users can approach data from everywhere with nothing more than a computer, operating system, and internet connectivity.
There are three basic types of cloud services:
Software as a service (SaaS)
Infrastructure as a service (IaaS)
Platform as a service (PaaS)
Learn more:

Best Cloud Storage for Business 2023
2. Software as a Service (SaaS) Pros and Cons
The most widely recognized type of cloud service is known as Software as a Service or SaaS. SaaS offers a variety of services, such as file storage and backup, web-based email, and project management tools. With SaaS, users can access, share, store and secure information in "the cloud."
Examples of SaaS cloud service providers include Dropbox, G Suite, Microsoft Office 365, Slack, etc.
| | |
| --- | --- |
| PROS | CONS |
| Can easily set up and use SaaS. As the software is installed and configured ahead of time on the cloud, you can get started immediately without going through a lengthy deployment process. | SaaS information is stored within the SaaS vendor's data center and this puts data at risk because there is no way to influence anything regarding how this information is maintained. If servers go down or are hacked, there's very little you can do. |
| Many businesses choose SaaS because of regular product updates. | SaaS requires speedy Internet to operate efficiently. Otherwise, you could experience issues with lengthy load times and unsynchronized data. |
| SaaS offers low entry costs which would be suitable for medium to small-sized businesses. | SaaS requires you to share your data with your cloud service providers, which could threaten your data privacy and security. |
| SaaS can scale up and down to meet fast-changing business requirements if your company grows rapidly or finds itself with changing demands. | High potential for vendor lock-in. |
| The vendor manages all infrastructure and software. |   |
3. Infrastructure as a Service (IaaS) Pros and Cons
Infrastructure as a service (IaaS) is an instant computing infrastructure provisioned and managed over the Internet. It serves as the complete data center framework and eliminates the need for resource-intensive and on-site installations. IaaS delivers fundamental computing, network, and storage resources to consumers on-demand, over the internet, and on a pay-as-you-go basis.
Examples of IaaS are Amazon Web Services (AWS), Microsoft Azure, and Google Compute Engine.
| | |
| --- | --- |
| PROS | CONS |
| IaaS is the most flexible cloud computing model. Organizations can change out specific hardware and software easily as their needs evolve. | Enterprise does not have any control over cloud security in an IaaS environment. |
| IaaS is budget-friendly for testing and monitoring processes. Resources can be purchased as needed, letting you only pay for what you use. | Having IaaS in your organization means having a full dependency on the provider or third party for your data. |
| With IaaS, you don't have to upgrade software or hardware or troubleshoot equipment problems. This cloud service platform can be scaled up and down quickly in response to a company's requirements. IaaS cloud service providers have the most powerful storage, networking technology, and servers to accommodate the needs of their clients. | Requires skilled personnel. |
| IaaS' s infrastructure will not be affected if the Internet fails or if a hardware component fails. | Costs may be unpredictable. |
| Relatively low potential for vendor lock-in. |   |
| The vendor manages the physical infrastructure. |   |
4. Platform as a Service (PaaS) Pros and Cons
PaaS is a service that serves as a web-based environment where developers can build cloud apps. PaaS provides a database, operating system, and programming language that organizations can use to develop cloud-based software without having to maintain the underlying elements.
| | |
| --- | --- |
| PROS | CONS |
| PaaS providers invest heavily in security technology and expertise | Very dependent upon the vendor's capabilities. |
| Operational tools in place so developers can create custom software | Costs may be unpredictable. |
| Developers can focus on writing code rather than managing infrastructure | The customer has less control than with IaaS. |
| Easy creation of dev and test environments that are identical to production environments | Requires more management and configuration than SaaS. |
| Streamlines and speeds application development and testing | Some potential for vendor lock-in. |
| The vendor manages physical infrastructure, plus the operating system, runtime, middleware, and possibly another development tooling. | Requires skilled personnel. |
5. Difference Between SaaS vs. IaaS vs. PaaS – Conclusion
To sum up, there are simply three ways to describe how you can use cloud services for your business.
SaaS: software that's available via a third party over the internet.
IaaS: cloud-based services, pay-as-you-go for services such as storage, networking, and virtualization.
PaaS: hardware and software tools available over the Internet.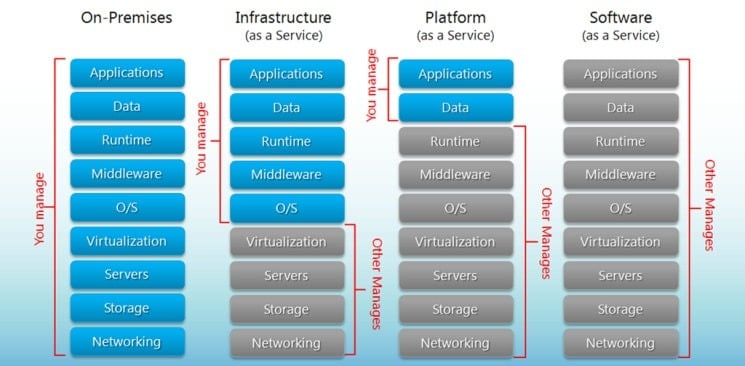 Each cloud model offers specific features and functionalities, and it is crucial for your organization to understand the differences. Whether you need cloud-based software for storage options, a smooth platform that allows you to create customized applications or complete control over your entire infrastructure without having to maintain it physically, there is a cloud service for you.
TECHVIFY is offering our cloud service to help you build, re-platform, and integrate applications on PaaS technologies with specific solutions. We support you in developing robust cloud technologies by providing a full range of consulting, development, migration, integration, and testing services. Are you ready to make the best from cloud service in the digital transformation with TECHVIFY?
Related Topics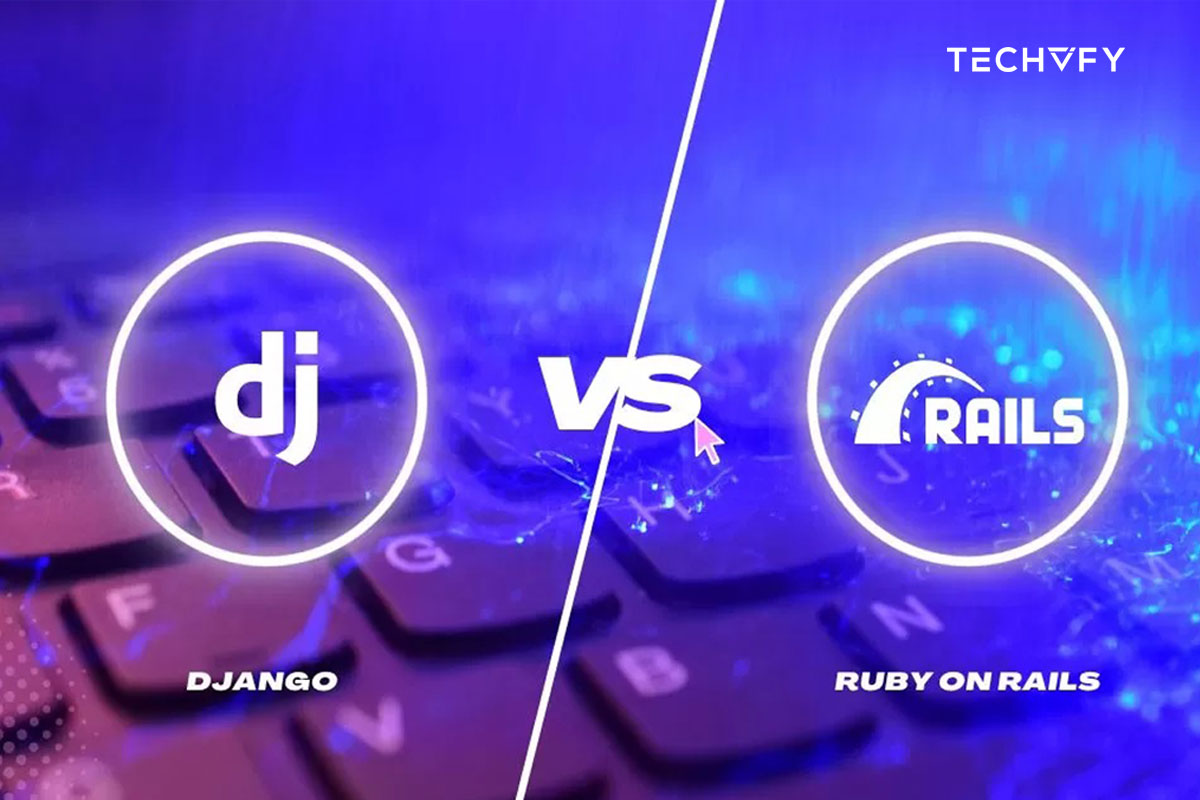 Ruby on Rails vs Django: Which Framework for Your Project?  
In the dynamic world of web development, two frameworks stand out as giants: Ruby on Rails vs Django. Both frameworks are open-source, high-level, and designed to streamline the development of web applications. While they share many similarities, they also possess distinct characteristics that cater to different developer preferences and project requirements. In this article, TECHVIFY will discuss two frameworks to help you understand the basis for making vital choice decisions. I. What are Ruby on Rails vs Django? 1. What is Ruby on Rails? Ruby on Rails (RoR) is a full-stack web application framework in the Ruby programming language. Embracing…
27 November, 2023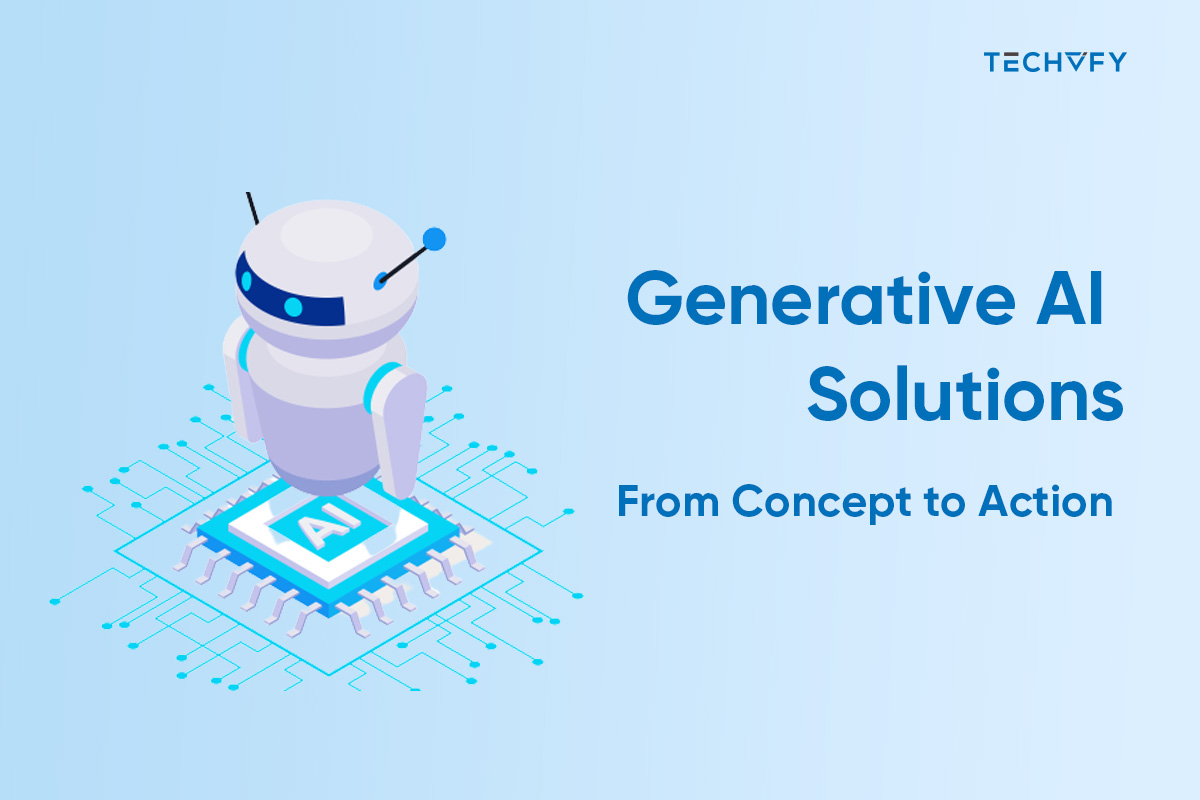 Generative AI Solutions: From Concept to Action
These days, generative AI influences many industries and brings about a fresh wave of innovation and change. It is at the center of the latest developments, from innovations in healthcare to transforming the entertainment sector. This revolutionary technology fosters creativity, efficiency, and customized experiences; it is more than a tool. Researchers, developers, and companies worldwide are utilizing its potential to create unimaginable methods. In this article, TECHVIFY will discuss the significance, advantages, practical uses, and implementation of generative AI solutions.  Importance and relevance of generative AI in various industries   Generative AI stands at the forefront of transformative technologies, impacting industries…
24 November, 2023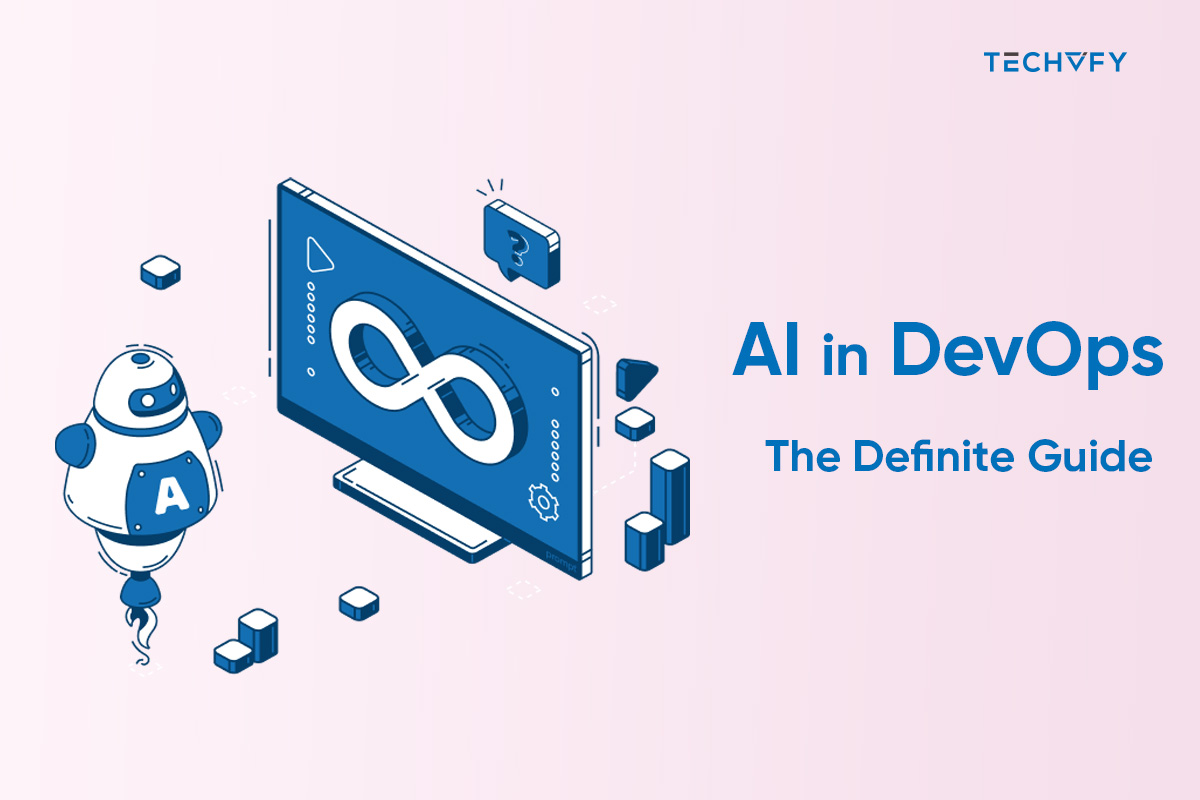 AI in DevOps – The Definite Guide
DevOps merges the realms of software creation and IT operations to deliver software swiftly and reliably. AI, a field within computer science, develops machines capable of tasks resembling human abilities, such as visual recognition and decision-making.   Using AI in DevOps involves utilizing advanced computer technologies to enhance and accelerate software functionality. This integration aids in software testing, preparation, and security.   This article delves into integrating AI into the DevOps transformation journey. We will discuss the various AI technologies employed in DevOps' benefits and examine the challenges of using AI in this field. Additionally, we'll provide a brief overview…
23 November, 2023