Spur your eCommerce website with Magento development services
25 August, 2020
In the world of business transformation, E-commerce plays a role as the secret recipe behind the success and high-level performance of various E-businesses ubiquitously. Whether you are under SMEs or larger enterprises, making such much-preferred benefits with the help of E-commerce is a must in recent days.
According to 99 Firm's eCommerce Statistics, there are expected to be over 2B digital buyers worldwide in 2020. The number of digital buyers worldwide is expected to reach 2.05 billion in 2020, accounting for a quarter of the world population.
E-commerce forms your perceptibility over the world of digitalization. Having professional and strong open-source software is required for the most powerful solutions in this field. Hence, Magento development services are the ideal choice to support your business growth in the E-commerce era.
What can Magento be done in Ecommerce development?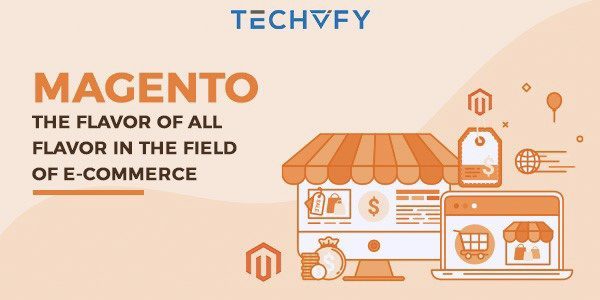 Magento is a tool used for eCommerce development and is known as an open-source environment. It is yet considered one of the most powerful tools for eCommerce Solutions.
Magento offers shop owners with its tremendous help in eCommerce development procedures due to its capability to appeal to the latest customers as well as deliver them a satisfying shopping experience.
Magento Development has covered the broad market since its opening because it guarantees to level up businesses to their next level.
Techvify believes Magento could be seen as the heart of any online store success.
Magento is the most excellent platform available for an eCommerce website as it is equipped with a huge traffic features container. This characteristic makes it a preferred selection of many eCommerce website owners.
At TECHVIFY, we have both designers and experienced Magento eCommerce developers who contribute their efforts in order to turn your vision into reality, beginning from scratch to the finishing touch-up.
Explore our case study with Magento Development Service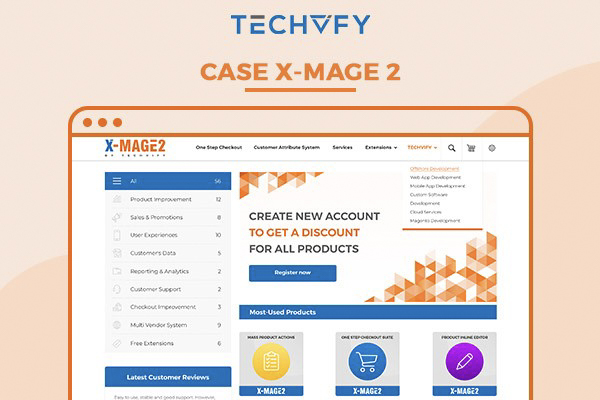 With the help of the Magento 2 framework, our talented Magento developers have built the X-mage 2 extension as the solution for enterprise and community.
This X-mage 2 provides 56 solutions for the Magento Developer Community and furthermore proves our competencies in delivering Magento development services such as Magento development, Implementation, and Consulting for your E-business.
Our X-mage 2 includes the 56 features which were programmed, tested, and reviewed, our solutions will help our business save time and cost when building and customizing your own E-commerce website; your task is to pick the one that is the most suited to your site.
Learn more: Best E-Commerce Platforms for Business
Moreover, we also offer Magento Development Services for those who are new to this field and would like to build an online store ô integrate into this eCommerce world; our team of skillful developers and a dedicated project manager will accompany your side in the digital adventure.
If you are struggling with code building or any related issue in the realm of eCommerce websites, Techvify's Magento development services have got your back for this.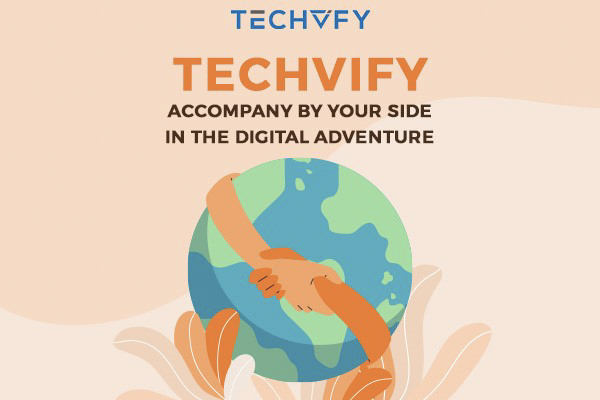 TECHVIFY – accompanied by your side in the digital adventure.
Related Topics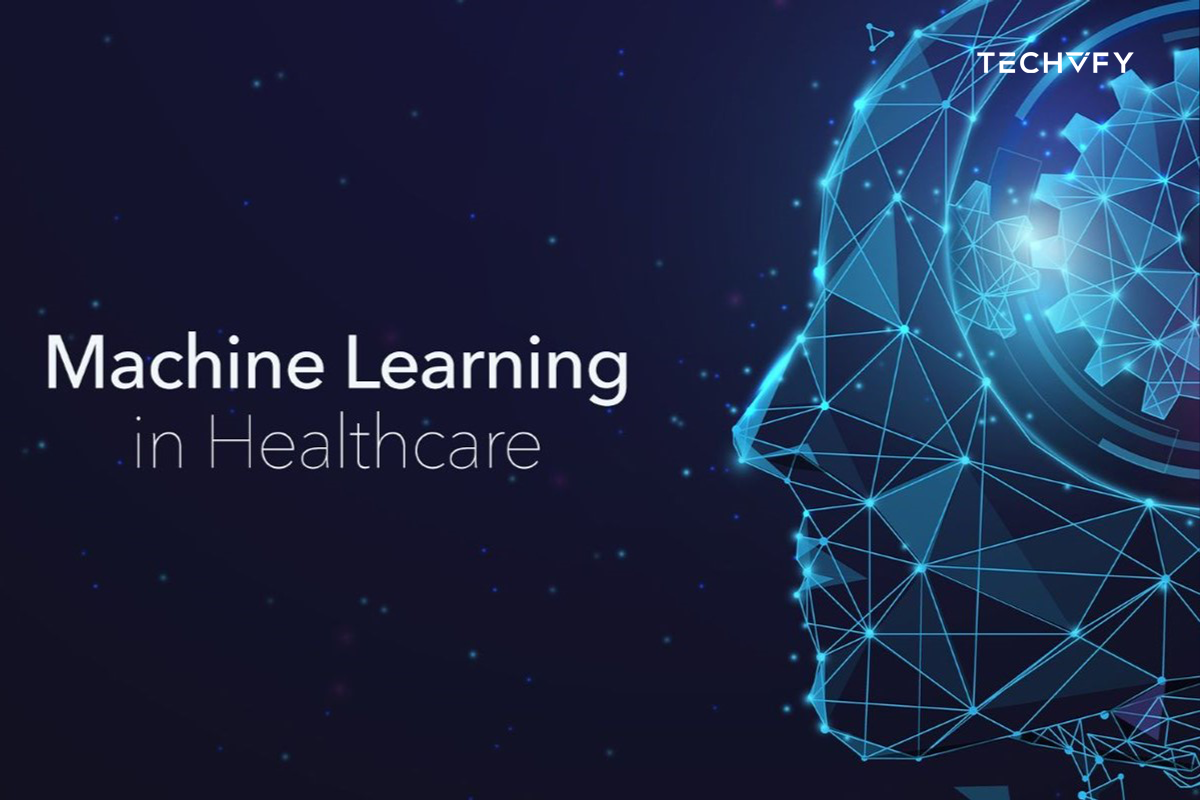 Machine Learning in Healthcare – The Future Trend You Must Know
The healthcare sector is constantly advancing, with continuous developments in technology and treatments. This rapid progress can be challenging for healthcare professionals to stay abreast of. The term "machine learning in healthcare" has recently gained significant attention. But what is machine learning in healthcare? Why is machine learning important in healthcare for managing patient data? And what are the benefits of machine learning in healthcare? I. What is machine learning in healthcare? Machine learning in healthcare depends on gathering patient data. By employing systems and tools that organize and classify this data, machine learning algorithms can uncover patterns within these…
28 November, 2023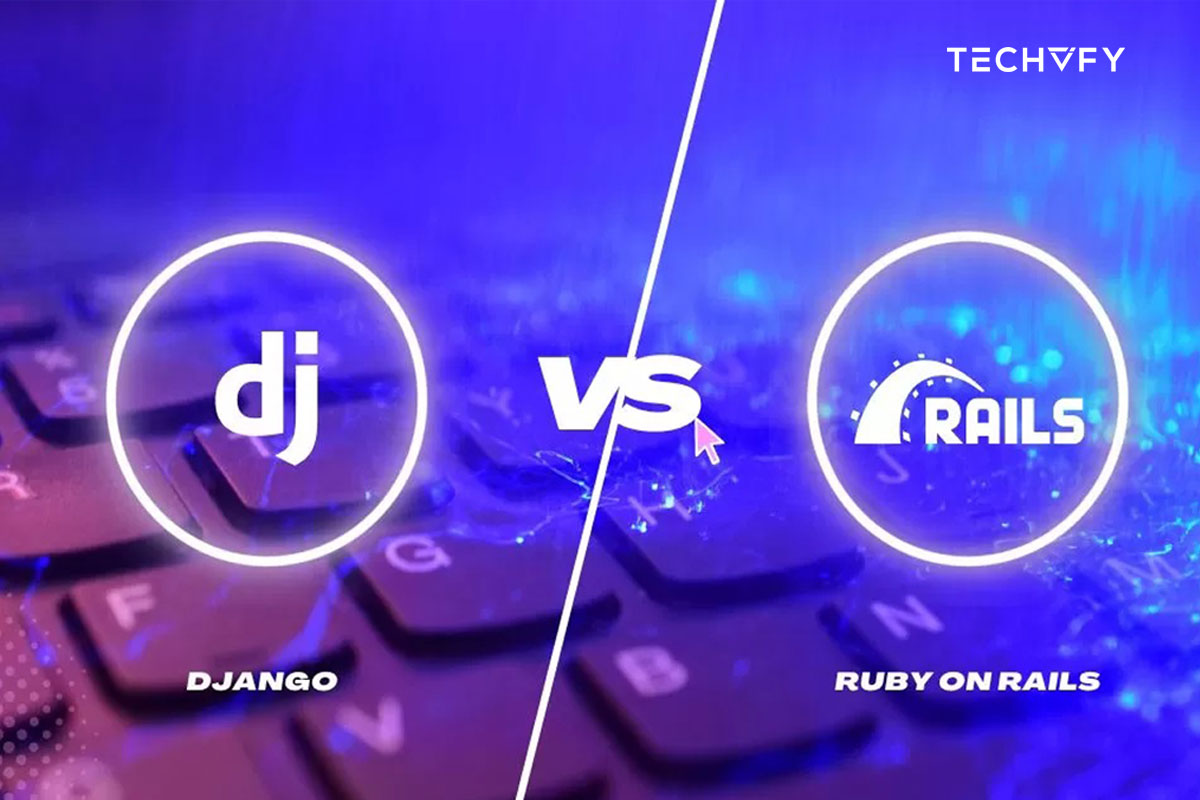 Ruby on Rails vs Django: Which Framework for Your Project?  
In the dynamic world of web development, two frameworks stand out as giants: Ruby on Rails vs Django. Both frameworks are open-source, high-level, and designed to streamline the development of web applications. While they share many similarities, they also possess distinct characteristics that cater to different developer preferences and project requirements. In this article, TECHVIFY will discuss two frameworks to help you understand the basis for making vital choice decisions. I. What are Ruby on Rails vs Django? 1. What is Ruby on Rails? Ruby on Rails (RoR) is a full-stack web application framework in the Ruby programming language. Embracing…
27 November, 2023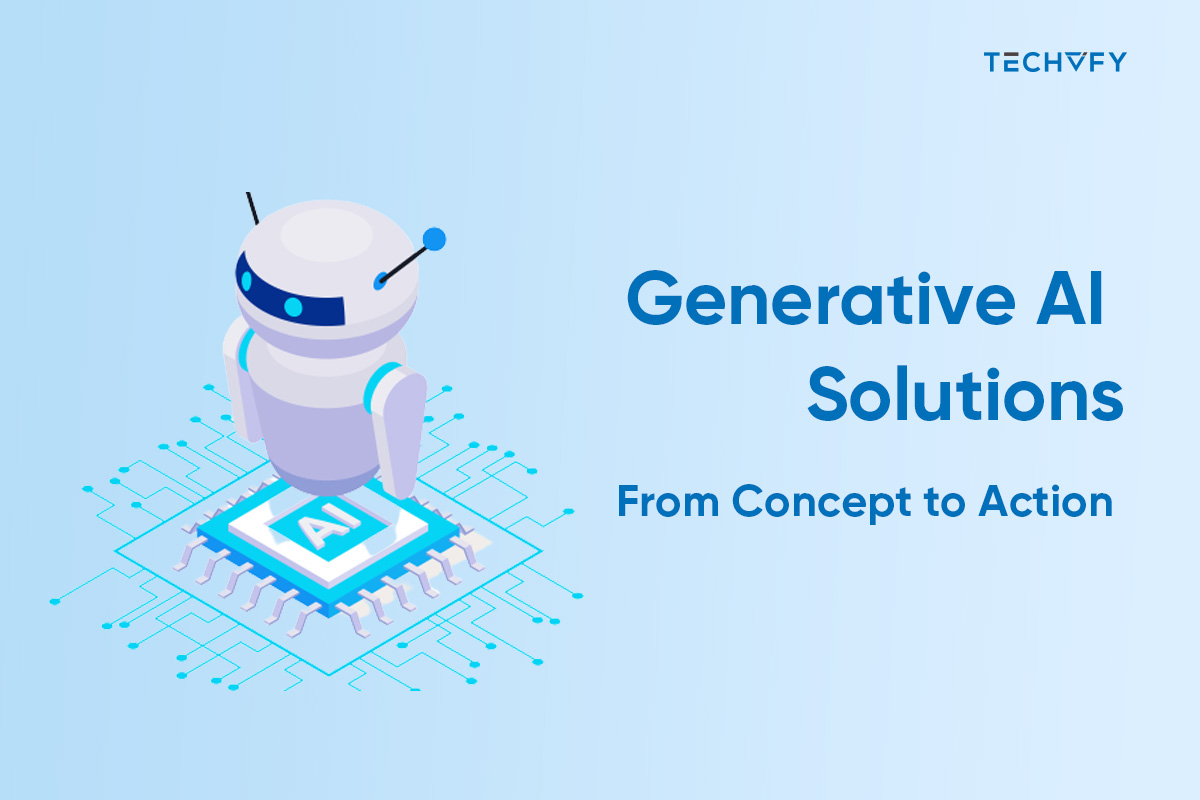 Generative AI Solutions: From Concept to Action
These days, generative AI influences many industries and brings about a fresh wave of innovation and change. It is at the center of the latest developments, from innovations in healthcare to transforming the entertainment sector. This revolutionary technology fosters creativity, efficiency, and customized experiences; it is more than a tool. Researchers, developers, and companies worldwide are utilizing its potential to create unimaginable methods. In this article, TECHVIFY will discuss the significance, advantages, practical uses, and implementation of generative AI solutions.  Importance and relevance of generative AI in various industries   Generative AI stands at the forefront of transformative technologies, impacting industries…
24 November, 2023