TECHVICON #16: Essential Professional Communication Skills
18 January, 2023
TECHVICON is back!
To welcome the first presentation of the new year 2023, we will present speaker Chloe Nguyen with a fascinating and necessary topic: Essential professional communication skills.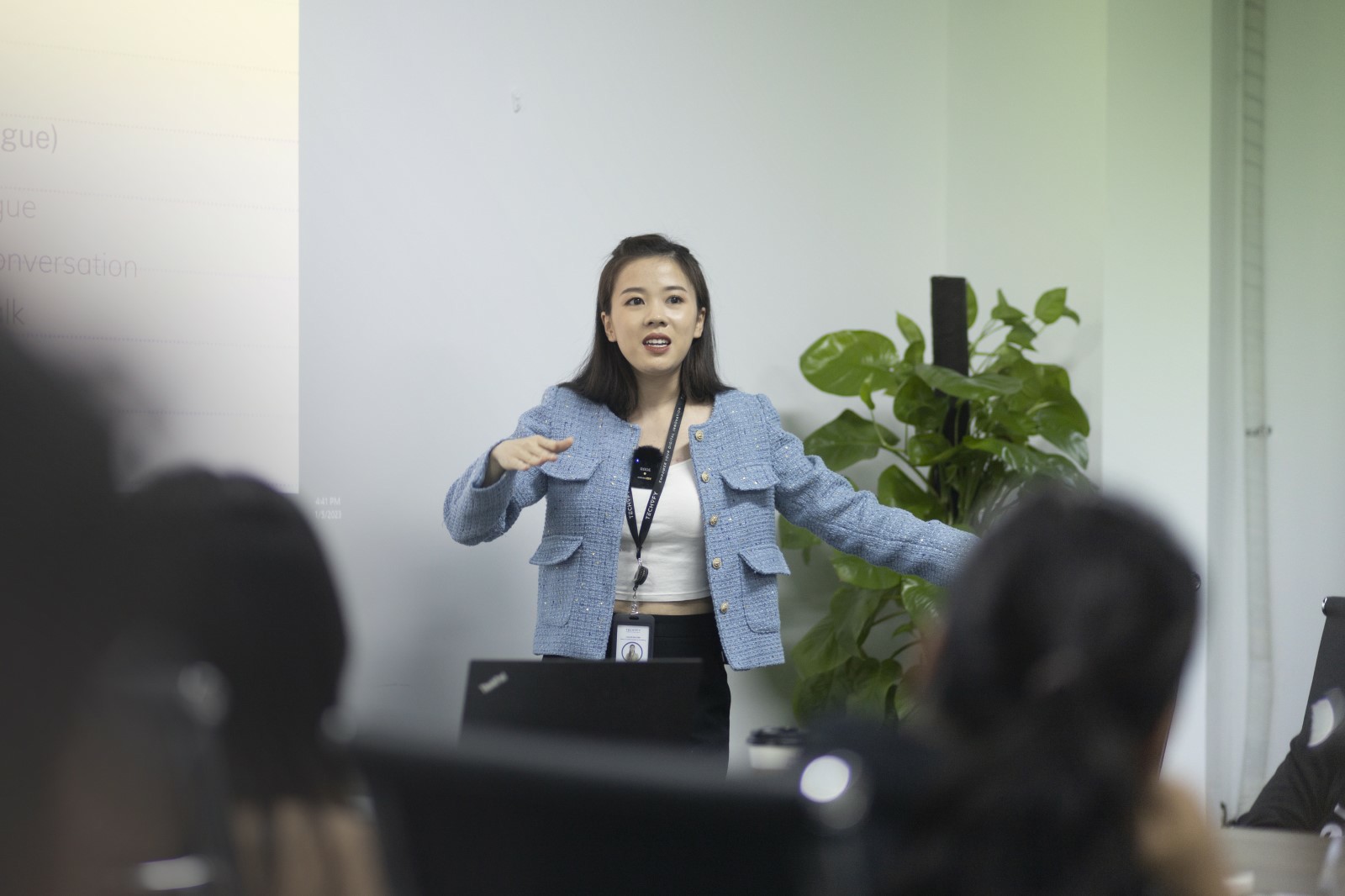 In the digital transformation era and the industrial revolution 4.0, the internet gradually plays a vital role in people's lives. Because of this, many people also face the problem that direct communication with each other is not effective in life or daily work.
With the leadership of the Head of CCM – Chloe Nguyen, Techvifers had a lively discussion together, thereby equipping them with the necessary Professional Communication skills. TECHVICON #16 then goes over the main points: Concise Communication, Clear Communication, Listening Skills, Creating Positive Relationships, Collaborative Problem Solving, and Communication Plan.  
Through TECHVICON #16, we hope you have gained valuable knowledge and skills that can be applied at work. This is also an opportunity for TECHVIFY to accompany Techvifers as they overcome difficulties on their career journey and strongly spread their internal culture: a culture of sharing and growing together.
[TECHVICON – A series of seminars exclusively for Techvifers (held once a month) where we discuss and share knowledge on hot topics of technology and skills]
Let's review the knowledge shared at TECHVICON #16.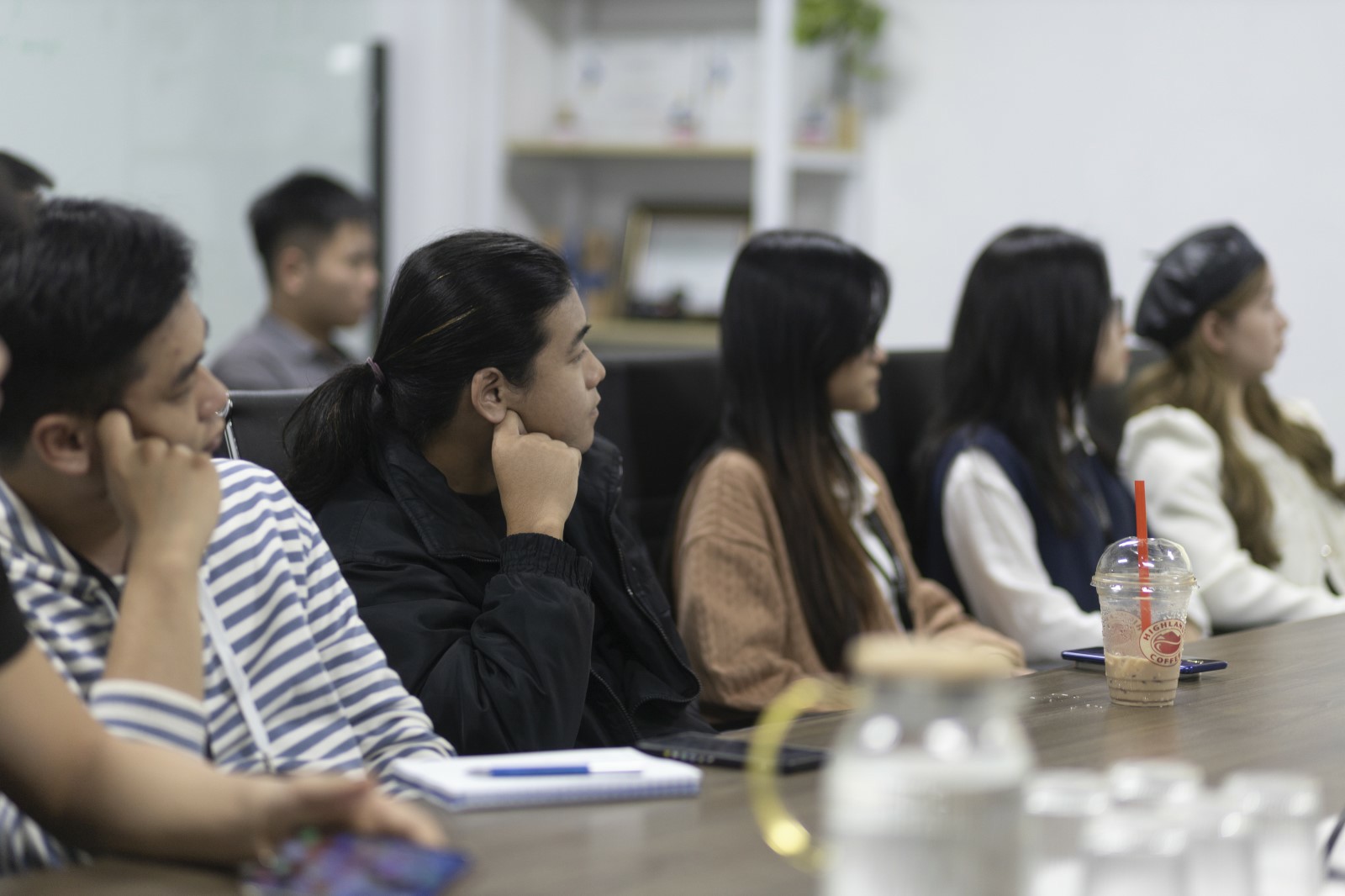 Related Topics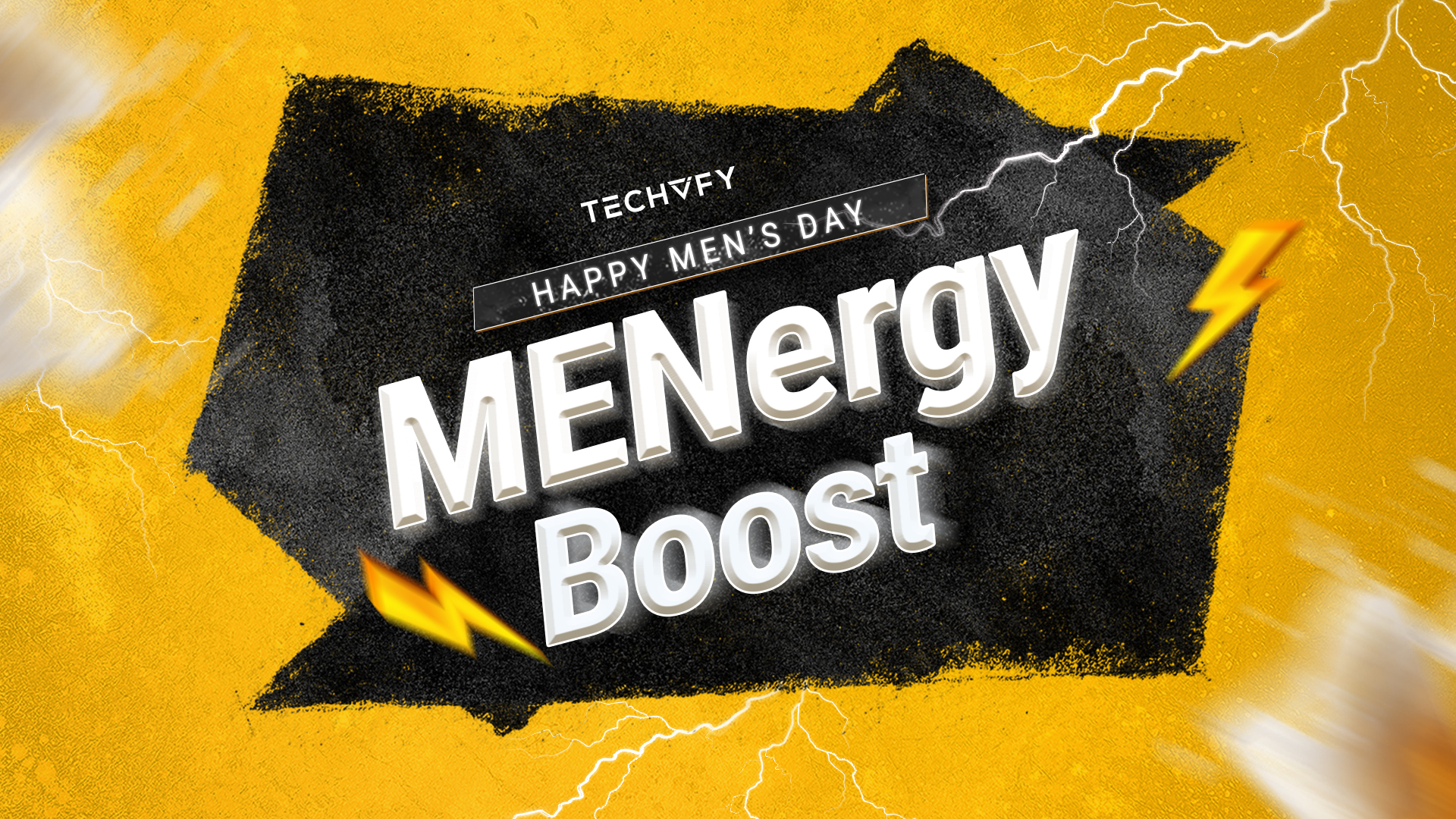 Extraordinary things only available at Men's Day 2023: MENergy Boost
Last Thursday – November 16, TECHVIFY was pleased to organize the Men's Day 2023 event with the theme "MENergy Boost". To honor the youth, enthusiasm and creativity of male employees at TECHVIFY, the event brings energy drinks for productive morning work, good luck wishes, and exciting games. It has attracted more than 100 Techvifers to attend the event. From early morning, the women colleagues prepared surprises for the men at TECHVIFY. At exactly 8:30 a.m., coffee cups and loving messages were ready in front of the reception desk, combined with bunches of yellow and white balloons decorated around the office….
17 November, 2023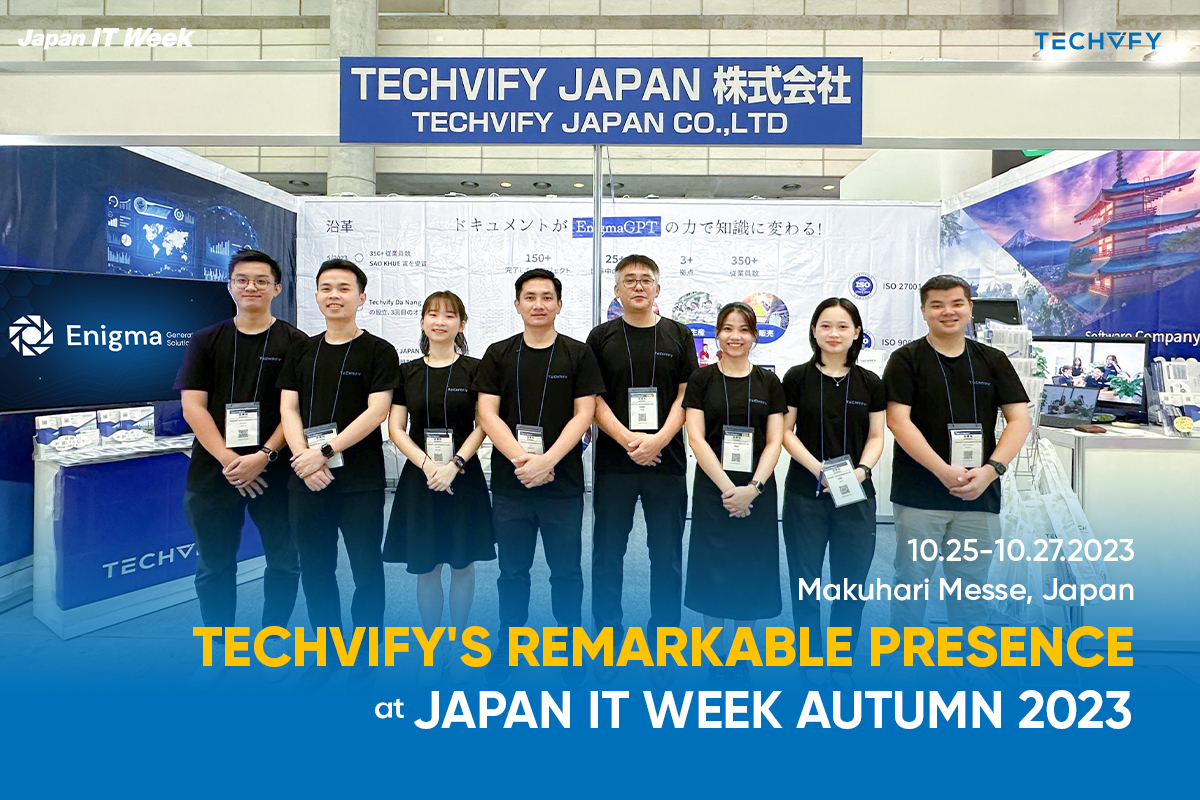 TECHVIFY's Remarkable Presence at Japan IT Week
Japan IT Week Autumn 2023 was held from October 25 to 27 to 29, 2023, at Makuhari Messe in Chiba, Japan. It attracted more than 1,000 exhibitors and 50,000 visitors from various industries and sectors, such as AI, IoT, cloud, security, big data, blockchain, and more. It was a great opportunity for TECHVIFY Japan to network with potential customers, partners, and investors, as well as to learn from the latest trends and innovations in the IT field. TECHVIFY is excited to share our experience at Japan IT Week Autumn, the largest IT trade show in Japan. Here are some remarkable…
01 November, 2023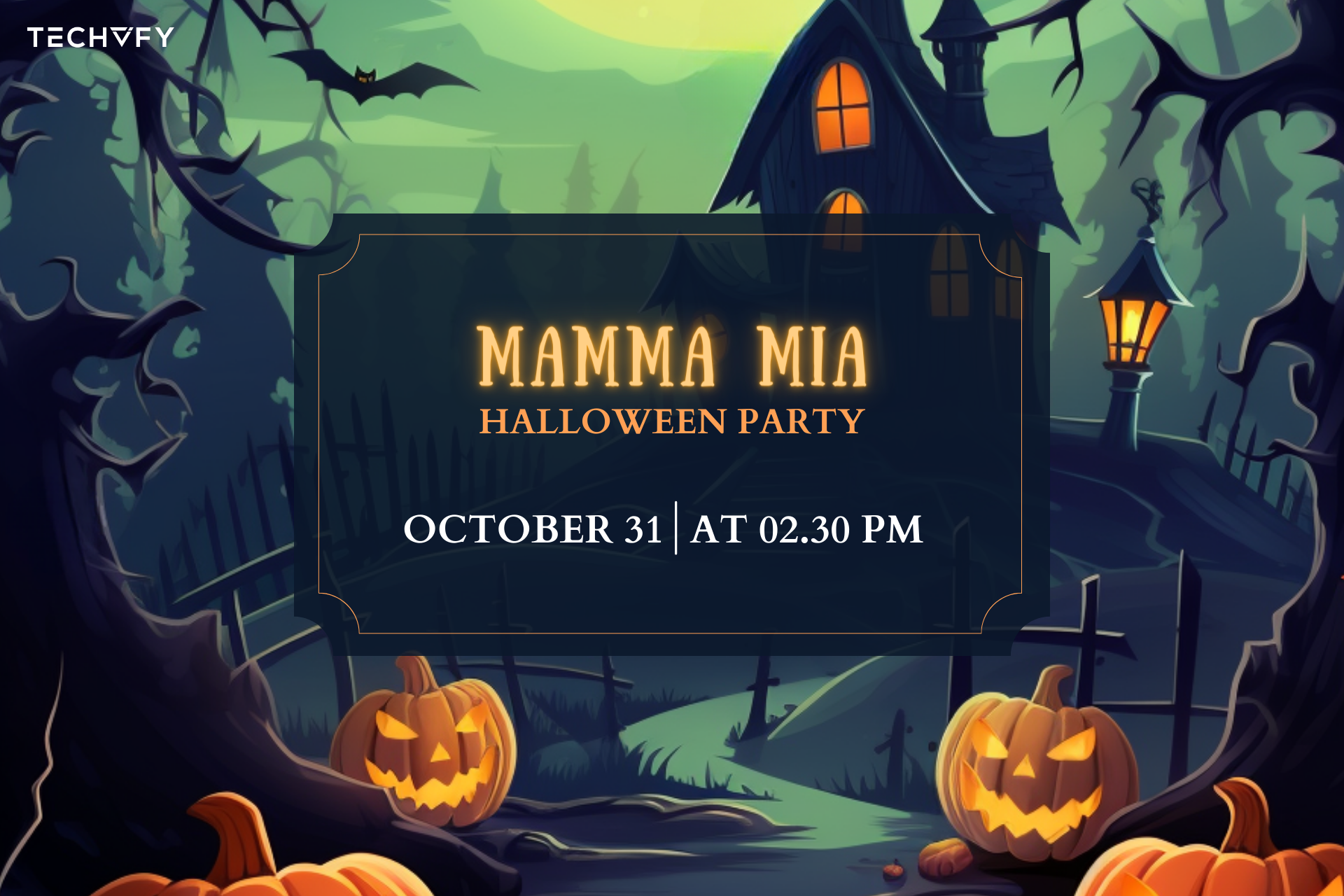 Halloween 2023: Mamma Mia and the Surprises
On October 31, TECHVIFY organized a Halloween 2023 program with the theme "Mamma Mia" to create an exciting atmosphere and surprises for its employees. In this event, "the Messengers from hell" visited each department and delivered refreshing drinks with special and meaningful messages to the employees. "Mamma Mia" is Italian and means "oh my god," expressing surprise at unexpected events or phenomena in life. The Halloween 2023 event was named after this expression to bring an element of surprise to all TECHVIFY staff. Four "devils from the Land of Spirits" named Hugh LK, Nguyen Tuan Anh, Teddy Nguyen, and YuTa…
31 October, 2023