Top 10 Mobile App development companies in Singapore
31 August, 2022
Are you looking for top-notch mobile app development companies in Singapore? If so, then this article will be what you need. There are tons of mobile application development companies out there in Singapore, so choosing a reputable company that meets your high demand for you is a big challenge. 
As a leading software development company in Vietnam, TECHVIFY Software has the opportunity to cooperate with many customers in Singapore. Therefore, we are relatively knowledgeable about the mobile app development market in Singapore and the top leading companies in this field.
With the data and information below, we will select the Top 10 application development companies in Singapore so you can make the right decision for your business. 
Buuuk 
Services 
App IU design, UX exploration, MVP Prototyping, Software development, Digital Transformation 
Price Range 
 $100-149/hr 
Contact Details 
(+65) 98735984 
[email protected] 
Address 
WeWork ARC 380 Jalan Besar, Singapore, 209000
Website 
https://buuuk.com/ 
Buuuk is a mobile application development company based in Singapore, established in 2008. So far Buuk has more than 10 years of experience in the field of mobile applications. Buuk has prided itself in being a dedicated and fun-loving team. They are driven by a shared passion for innovation, quality, and customer success. 
For the past 10 years, they have been working with some of the biggest brands in the region including Daimler, Scoot, Audi, Singtel, Starhub, Tupperware, DB Schenker, National Environment Agency, CapitaLand, Decathlon, and NTUC. 
Atta Systems 
| | |
| --- | --- |
| Services  | Product Strategy & Design  Data (AI/ML, data science, data manipulation, data visualization, databases) Software Engineering (mobile and web apps, backend, frontend, infrastructure) Product Marketing    |
| Price Range  |  $50-99/HR  |
| Contact Details  | +65 3158 9340  |
| Address  | 331 North Bridge Road, #22, 188720 |
| Website  | https://atta.systems/  |
The mission of Atta Systems is to create meaningful software products for their customers' audiences. They are motivated by the impact and value they create for the people with whom they work and aspire to be world leaders in their field. 
Atta Systems focuses on two things from the beginning: your product and your relationship with them. They prefer to take on technical and product responsibility and provide your target audience with a world-class experience. 
Furthermore, they assist large organizations and funded startups in developing meaningful digital experiences for their audiences. 
Slash 
Services 
Corporate Solutions, Startup Solutions, Gov/ Non-Profit Solutions 
Price Range 
 $50-99/Hr 
Contact Details 
[email protected] 
+65 6240 6806 
Address 
1 North Bridge Road, #08-08 High Street Centre, Singapore 179094. 
Website 
https://www.slash.co/ 
Slash is a design firm. They form remote, autonomous teams to assist innovators in the development of software, products, and high-tech startups. Slash also creates and invests in their own startups, which they then commercialize through joint ventures in ASEAN and Europe. 
Slash is headquartered in Singapore, with community-focused R&D centers in Phnom Penh and Bali. The Slash team works remotely from various locations in Asia and Europe. 
Robust Tech House 
Products 
Web & Ecommerce Development  
Ios & Android App Development  
Chatbot Development  
Blockchain Development  
It Outsourcing – Hire Tech Talents  
Price Range 
 <$25/hr 
Contact Details 
+65 97480484 
Address 
11 Keng Cheow Street #03-06 Singapore, Singapore 059608 
Website 
https://robusttechhouse.com/ 
RobustTechHouse is your strategic eCommerce, Mobile, and FinTech technology partner based in Singapore. 
RobustTechHouse uses technology to co-create solutions with its clients. They are innovators, engineers, and designers eager to bring the latest technologies to market and realize their full potential. 
RobustTechHouse is advised by technology, financial, and insurance experts with extensive experience in their fields, including members of the CFA, CAIA, FRM, PRMIA, Society of Actuaries, and Casualty Actuarial Society in Singapore, who have many years of global experience in Trading, Portfolio Management, Stock Analysis, Insurance related modeling, and Risk Management. 
Vinova 
| | |
| --- | --- |
| Services  | Strategy, Design, App Development, Lifecycle Maintenance  |
| Price Range  |  $25-49/hr  |
| Contact Details  | +65 6707 3597   |
| Address  | 28 Sin Ming Lane #03-137, Midview City, Singapore 573972 |
| Website  | https://vinova.sg/  |
Vinova provides Web & Mobile app development services to assist businesses and individuals in making their IT ideas a reality. 
Vinova has established its brand as a trustworthy and dependable long-term partner for many long-term customers. Vinova solutions are widely accepted and trusted by over 15 Singapore SMEs. Customers range from large corporations like Singapore Press Holdings, Tiger balm, and Singapore Safety Driving Center to startups like MoveAide and Chateau Asia. 
Sleek Digital 
Services 
Enterprise App development, UX/UI design & research, M-commerce App, Web-App Development, IoT app development  
Price Range 
 $25-49/hr 
Contact Details 
+65 8833 0022 
[email protected] 
Address 
– TechPlace II, 5008 Ang Mo Kio Avenue 5, #04-09, Singapore 569874
– WeWork, 109 North Bridge Road #05-21, Singapore 179097
Website 
https://www.sleekdigital.sg/ 
SleekDigital is a Singapore-based app development company that focuses on the ROI of mobile apps. Rather than simply building to clients' specifications, they refine the concept into something that can propel our clients' projects to success. To increase the chances of success, SleekDigital develops and implements a marketing and overall app strategy. That is how they distinguish themselves from other app developers. 
Swag Soft 
| | |
| --- | --- |
| Services  | iOS App development, Android app development, Game development, Virtual Reality Development, Augmented, Reality Development, iBeacon technology  |
| Price Range  |  $50-99/hr  |
| Contact Details  | +65 9623 4947  |
| Address  | 2 Kallang Ave, CT HUB #04-14, 339407 |
| Website  | https://swagsoft.com.sg/  |
Swag Soft was founded in 2010 to provide clients with high-quality mobile apps and game development services. Swag Soft understands that their clients engage us to solve problems they are having in reaching out, communicating, educating, engaging, or selling to their customers. They have a team of seasoned programmers, designers, and marketers. Toyota, BMW, Absolut Vodka, Caltex, Marlboro, Singapore Air Force, Media Development Authority of Singapore, and others are among Swag Soft's clients. 
CodiGeeks 
| | |
| --- | --- |
| Services  | iOS App Development, Android App Development, Web App Development, Hybrid App Development, Enterprise Mobility Solutions, Mobile App Development Consultancy, Mobile App Maintenance, eCommerce Development, Website Development  |
| Price Range  |  <$25/hr  |
| Contact Details  | [email protected]  |
| Address  | 318D King George's Building, Level 5, King George's Avenue, Singapore 208563  |
| Website  | https://www.codigeeks.com/  |
CodiGeeks is a Singapore-based mobile app development company. They create mobile applications for startups and businesses. Their experts and engineers are well-versed in both native and hybrid app development. CodiGeeks handles everything for you, from concept to launch. 
Skylark Infotech Pte Ltd. 
Services 
Mobile Apps and Web Apps Development, Blockchain Development, Enterprise Mobility Solutions, UI/UX Design, Product Marketing 
Price Range 
 $25-49/hr 
Contact Details 
+65 81369784 
[email protected] 
Address 
Level-3, 75 High Street, Singapore 179435 
Website 
https://www.skylark.com.sg/ 
Skylark is a pioneering mobile app and web development company with extensive industry and functional knowledge. Despite being based in Singapore, their services are not geographically limited. Their experienced, highly motivated, and dynamic web designers and programmers provide cutting-edge, cost-effective, and result-oriented solutions to meet your expectations. They never compromise their values and work tirelessly on your projects to keep you one step ahead of your competitors. 
FAQs
What is Mobile App Development?
Mobile app development is the act or process of creating a mobile app for mobile devices such as personal digital assistants, enterprise digital assistants, or mobile phones. These software applications are intended to run on mobile devices such as a smartphone or tablet computers. 
How long does it take to develop a Mobile App?
App development can take anywhere from three to nine months on average, depending on the complexity of the app and the structure of your project. Each stage of the procedure requires a different amount of time to complete. 
How much does it cost to develop a mobile app in Singapore?
Many factors influence the price, depending on the complexity of the app development, at 40$ per hour, the average cost will be: 
– Simple App Development Cost – $40,000 to $60,000 
– Average App Development Cost – $60,000 to $150,000 
– Complex App Development Cost – from $300,000 
Related Topics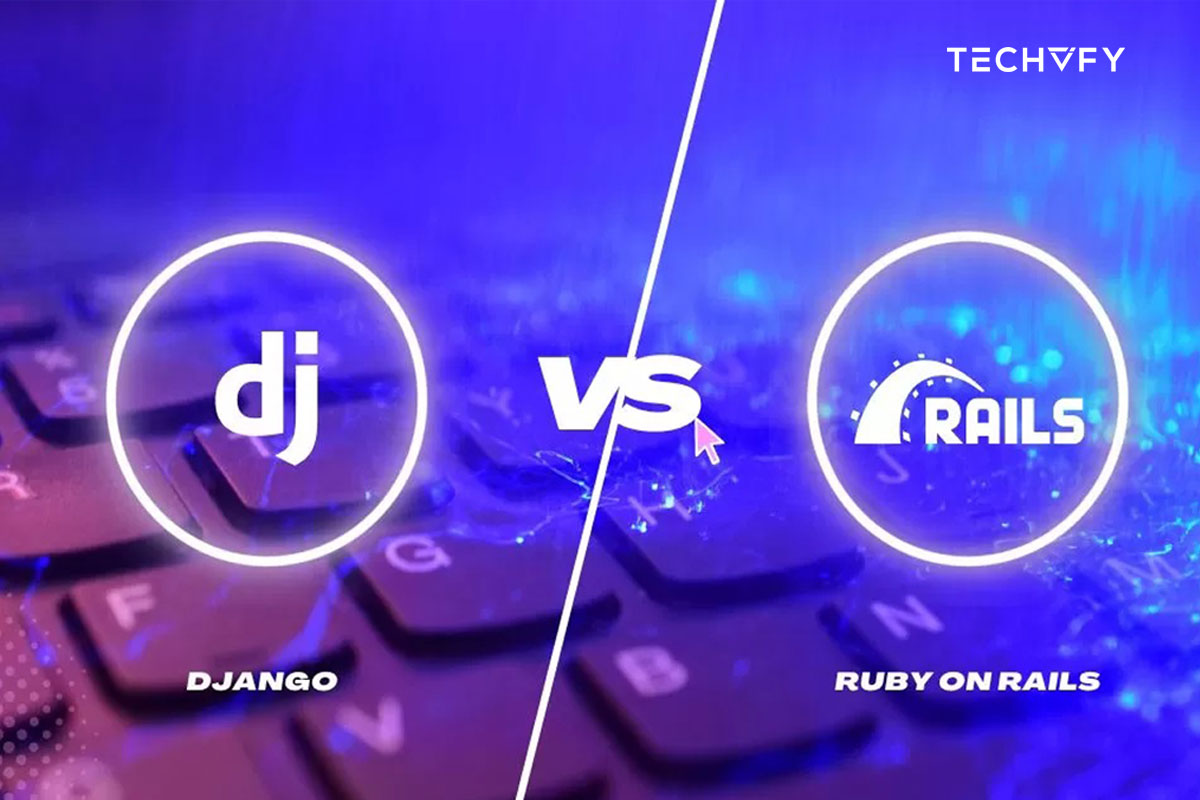 Ruby on Rails vs Django: Which Framework for Your Project?  
In the dynamic world of web development, two frameworks stand out as giants: Ruby on Rails vs Django. Both frameworks are open-source, high-level, and designed to streamline the development of web applications. While they share many similarities, they also possess distinct characteristics that cater to different developer preferences and project requirements. In this article, TECHVIFY will discuss two frameworks to help you understand the basis for making vital choice decisions. I. What are Ruby on Rails vs Django? 1. What is Ruby on Rails? Ruby on Rails (RoR) is a full-stack web application framework in the Ruby programming language. Embracing…
27 November, 2023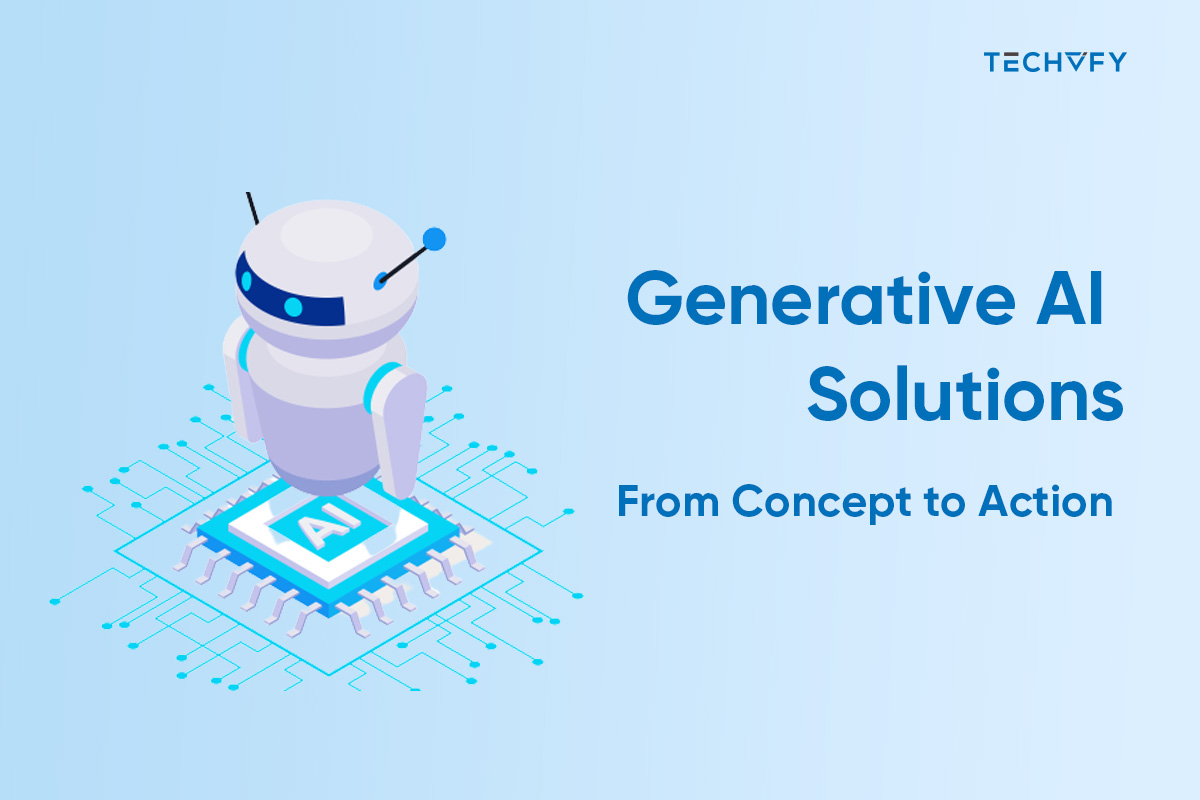 Generative AI Solutions: From Concept to Action
These days, generative AI influences many industries and brings about a fresh wave of innovation and change. It is at the center of the latest developments, from innovations in healthcare to transforming the entertainment sector. This revolutionary technology fosters creativity, efficiency, and customized experiences; it is more than a tool. Researchers, developers, and companies worldwide are utilizing its potential to create unimaginable methods. In this article, TECHVIFY will discuss the significance, advantages, practical uses, and implementation of generative AI solutions.  Importance and relevance of generative AI in various industries   Generative AI stands at the forefront of transformative technologies, impacting industries…
24 November, 2023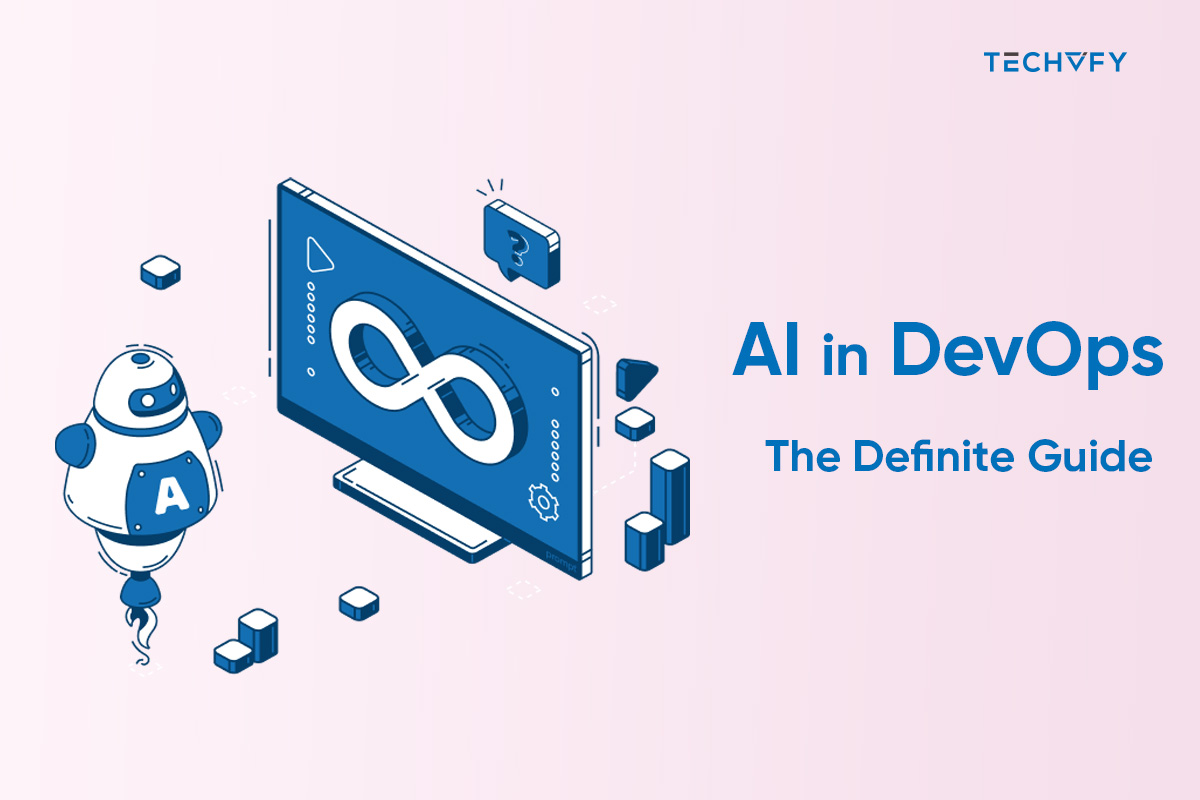 AI in DevOps – The Definite Guide
DevOps merges the realms of software creation and IT operations to deliver software swiftly and reliably. AI, a field within computer science, develops machines capable of tasks resembling human abilities, such as visual recognition and decision-making.   Using AI in DevOps involves utilizing advanced computer technologies to enhance and accelerate software functionality. This integration aids in software testing, preparation, and security.   This article delves into integrating AI into the DevOps transformation journey. We will discuss the various AI technologies employed in DevOps' benefits and examine the challenges of using AI in this field. Additionally, we'll provide a brief overview…
23 November, 2023