Top 100 Best Venture Capital Investors In 2022
28 October, 2022
Are you looking for the best venture capital firms? The Forbes Midas list of 2022 is the most reliable source of reference information.
The name Midas list comes from the name Midas in Greek mythology – The man who has the ability to turn everything he touches into gold.
The Midas List is the annual ranking of the top 100 tech investors. They are angel investors of startups, especially in the field of tech, blockchain, or AI – the technologies of the future. The list is known as the "Oscars for venture capitalists in tech."
In 2022, the Midas list was produced by Forbes magazine in partnership with TrueBridge Capital Partners.
Ranking the best 100 Venture Capital Investors In 2022
| | | | | |
| --- | --- | --- | --- | --- |
| Rank | Name | Firm | Notable Deal | Headquarters |
| 1. | Chris Dixon | Andreessen Horowitz | Coinbase | Menlo Park |
| 2. | Micky Malka | Ribbit Capital | Coinbase | Menlo Park |
| 3. | Shen Neil | Sequoia China | ByteDance | Hong Kong |
| 4. | Richard Liu | 5Y Capital | Xiaomi | Hong Kong |
| 5. | Navin Chaddha | Mayfield Fund | Poshmark | Saratoga |
| 6. | Hans Tung | GGV Capital | StockX | San Francisco |
| 7. | Alfred Lin | Sequoia | Airbnb | San Francisco |
| 8. | Keith Rabois | Founders Fund | Opendoor | Miami |
| 9. | Neil Mehta | Greenoaks Capital | Coupang | San Francisco |
| 10. | Peter Thiel | Founders Fund | Airbnb | Los Angeles |
| 11. | David Frankel | Founder Collective | Coupang | Brookline |
| 12. | Anna Fang | ZhenFund | Yatsen | Beijing |
| 13. | Lee Fixel | Addition | Freshworks | New York |
| 14. | Zhen Zhang | Gaorong Capital | Pinduoduo | Beijing |
| 15. | Pejman Nozad | Pear VC | DoorDash | Atherton |
| 16. | Satish Dharmaraj | Redpoint Ventures | Snowflake | Saratoga |
| 17. | Jan Hammer | Index Ventures | Robinhood | London |
| 18. | Scott Shleifer | Tiger Global Management | Upstox | New York |
| 19. | Fisher Zhang | 5Y Capital | Kuaishou | Hong Kong |
| 20. | Douglas Leone | Sequoia | Nubank | Atherton |
| 21. | Sameer Gandhi | Accel | Freshworks | San Francisco |
| 22. | Marc Stad | Dragoneer Investment Group | PointClickCare | San Francisco |
| 23. | Hemant Taneja | General Catalyst | Livongo | Palo Alto |
| 24. | Bill Gurley | Benchmark | Uber | Portola Valley |
| 25. | Nicolas Szekasy | Kaszek | Nubank | Montevideo |
| 26. | Rick Heitzmann | FirstMark | Pinterest | New York |
| 27. | Jixun Foo | GGV Capital | Xpeng | Shanghai |
| 28. | Garry Tan | Initialized Capital | Coinbase | San Francisco |
| 29. | Mary Meeker | Bond Capital | Spotify | Woodside |
| 30. | Mar Hershenson | Pear VC | DoorDash | Los Altos |
| 31. | Tom Stafford | DST Global | Nubank | London |
| 32. | Yi Cao | Source Code Capital | ByteDance | Beijing |
| 33. | Anton Levy | General Atlantic | Squarespace | New York |
| 34. | Glenn Solomon | GGV Capital | HashiCorp | Menlo Park |
| 35. | Mike Speiser | Sutter Hill Ventures | Snowflake | San Francisco |
| 36. | Roelof Botha | Sequoia | Unity Software | Menlo Park |
| 37. | Peter Fenton | Benchmark | Airtable | San Francisco |
| 38. | Rahul Mehta | DST Global | DoorDash | Dubai |
| 39. | Scott Raney | Redpoint Ventures | Stripe | Menlo Park |
| 40. | Reid Hoffman | Greylock | Airbnb | Palo Alto |
| 41. | Mike Volpi | Index Ventures | Confluent | Woodside |
| 42. | Jeff Jordan | Andreessen Horowitz | Instacart | Portola Valley |
| 43. | Brian Singerman | Founders Fund | Stemcentrx | San Francisco |
| 44. | Jeremy Liew | Lightspeed Venture Partners | Affirm | Menlo Park |
| 45. | Frank Rotman | QED Investors | Credit Karma | Richmond |
| 46. | Hurst Lin | DCM | Kuaishou | Beijing |
| 47. | Aydin Senkut | Felicis Ventures | Adyen | Atherton |
| 48. | Saar Gur | CRV | DoorDash | Palo Alto |
| 49. | Jenny Lee | GGV Capital | Kingsoft WPS | Singapore |
| 50. | Matt Witheiler | Wellington Management | Stripe | Rye |
| 51. | Peter Wagner | Wing Venture Capital | Snowflake | Atherton |
| 52. | David George | Andreessen Horowitz | Roblox | Menlo Park |
| 53. | Saurabh Gupta | DST Global | Airbnb | San Francisco |
| 54. | Nigel Morris | QED Investors | Nubank | Alexandria |
| 55. | Klaus Hommels | Lakestar | Revolut | Zurich |
| 56. | Kirsten Green | Forerunner Ventures | Chime | San Francisco |
| 57. | Elliot Geidt | Redpoint Ventures | Nubank | San Francisco |
| 58. | Luciana Lixandru | Sequoia | UiPath | London |
| 59. | Eric Vishria | Benchmark | Confluent | Atherton |
| 60. | Barry Schuler | DFJ Growth | Coinbase | Napa |
| 61. | Nisa Leung | Qiming Venture Partners | CanSino Biologics | Hong Kong |
| 62. | Murat Bicer | CRV | Datadog | Atherton |
| 63. | Koichiro Nakamura | Sozo Ventures | Coinbase | Los Gatos |
| 64. | John Curtius | Tiger Global | Databricks | Coral Gables |
| 65. | Ben Sun | Primary Venture Partners | Coupang | New York |
| 66. | Avi Eyal | Entree Capital | monday.com | Ra'anana |
| 67. | Vinod Khosla | Khosla Ventures | Instacart | Portola Valley |
| 68. | Allen Zhu | GSR Ventures | DiDi Chuxing | Shanghai |
| 69. | Young Guo | IDG Capital | iQiyi | Cupertino |
| 70. | Michael Moritz | Sequoia | Stripe | San Francisco |
| 71. | Danny Rimer | Index Ventures | Figma | San Francisco |
| 72. | Robert Nelsen | ARCH Venture Partners | Altos Labs | San Francisco |
| 73. | Fred Wilson | Union Square Ventures | Coinbase | New York |
| 74. | Duane Kuang | Qiming Venture Partners | WeRide | Shanghai |
| 75. | Andrew Braccia | Accel | Slack | Hillsborough |
| 76. | Carl Eschenbach | Sequoia | Snowflake | Los Altos Hills |
| 77. | Chetan Puttagunta | Benchmark | Elastic | San Francisco |
| 78. | Elwin Yuan | 5Y Capital | Kuaishou | Shanghai |
| 79. | Subrata Mitra | Accel | Flipkart | Bangalore |
| 80. | Xiaojun Li | IDG Capital | Xiaomi | Boston |
| 81. | Max Gazor | CRV | Airtable | Atherton |
| 82. | Fredrik Cassel | Creandum | Spotify | London |
| 83. | Jing Hong | Gaocheng Capital | Meituan | Beijing |
| 84. | Ryan Sweeney | Accel | Qualtrics | Menlo Park |
| 85. | Pat Grady | Sequoia | Snowflake | Portola Valley |
| 86. | Bill Trenchard | First Round | Flexport | Seattle |
| 87. | Ben Horowitz | Andreessen Horowitz | Databricks | Atherton |
| 88. | Ann Miura-Ko | Floodgate | Starkware | Menlo Park |
| 89. | Salil Deshpande | Uncorrelated | Redis | Palo Alto |
| 90. | Mamoon Hamid | Kleiner Perkins | Slack | Menlo Park |
| 91. | Philippe Botteri | Accel | DocuSign | London |
| 92. | Pawel Chudzinski | Point Nine | Mambu | Berlin |
| 93. | Ashvin Bachireddy | SV Angel Growth | Databricks | Menlo Park |
| 94. | Reshma Sohoni | Seedcamp | UiPath | London |
| 95. | Brad Gerstner | Altimeter Capital | Snowflake | Woodside |
| 96. | Steven Ji | Sequoia China | Ele.me | Shanghai |
| 97. | JP Gan | INCE Capital | BiliBili | Shanghai |
| 98. | Kathy Xu | Capital Today | BOSS Zhipin | Hong Kong |
| 99. | Byron Deeter | Bessemer Venture Partners | Twilio | Menlo Park |
| 100. | Martin Mignot | Index Ventures | Revolut | London |
Source: https://www.forbes.com/midas/
Related Topics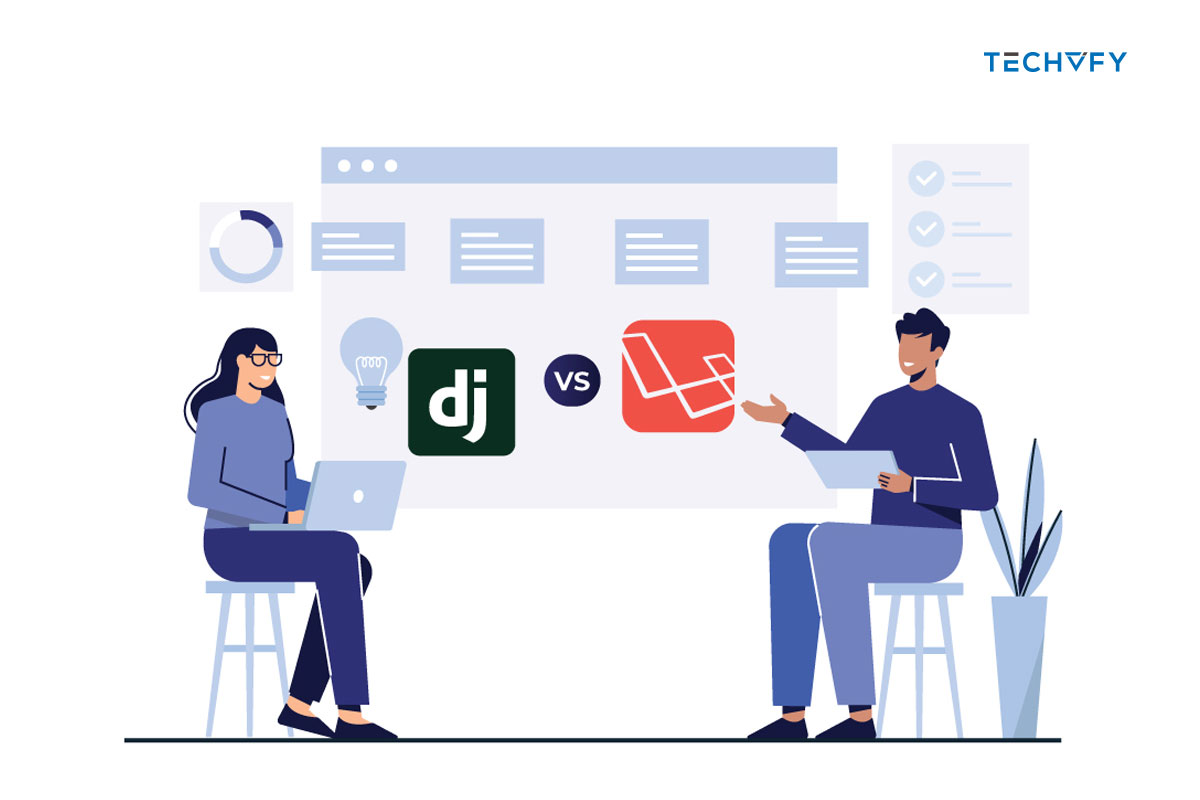 Django vs Laravel – A Detailed Performance Breakdown
In development, frameworks act like helpful tools, making tasks simpler and more consistent. Every coding language usually has such a tool to make things smoother. Both Django and Laravel are top recommendations for their respective languages. Now, let's explore Django vs Laravel, which is your perfect choice. I. Understanding Django and Laravel 1. Django Crafted in Python, Django is a framework that helps create digital projects quickly and efficiently. With built-in tools for the SQLite database, it's adaptable, scalable, and secure. Consider setting up a digital library, a social hub, or an information site. Django has got you covered. It…
02 October, 2023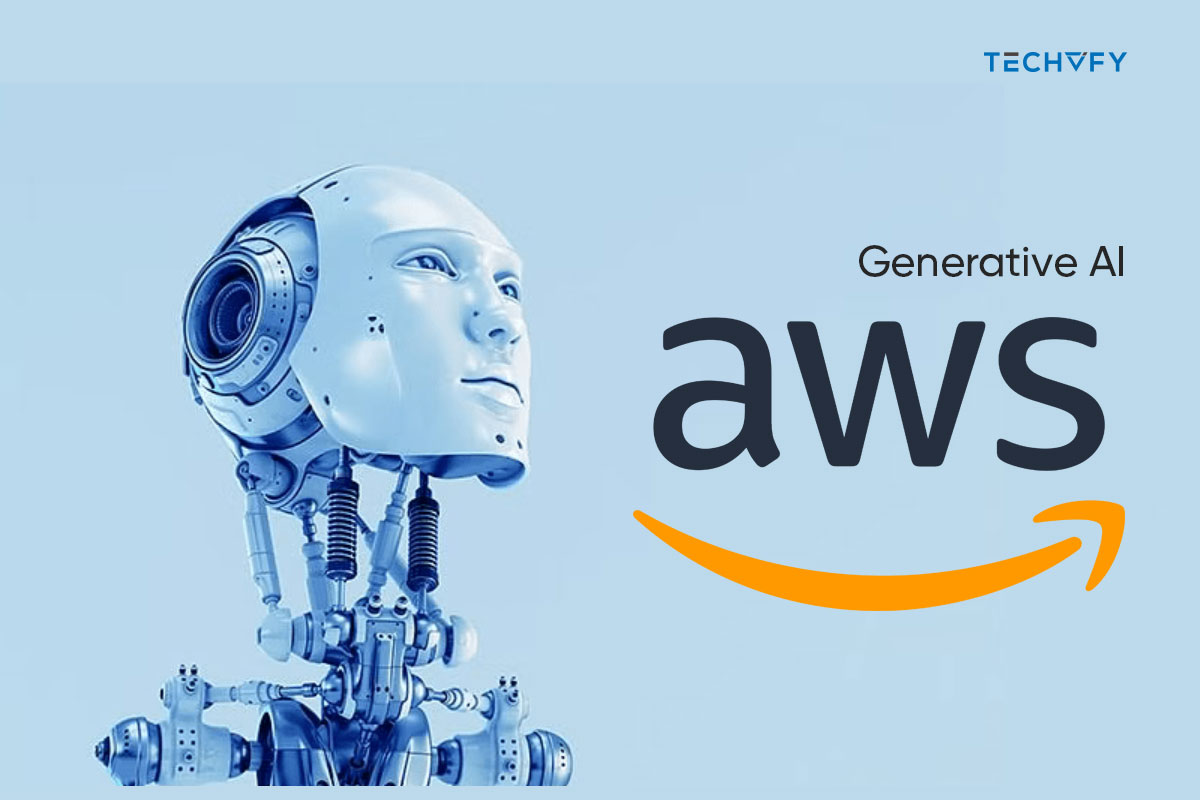 Unraveling the Power of Generative AI on AWS
Curious about generative AI on Amazon Web Services (AWS)? Our latest article breaks it down, showcasing the tools AWS offers and how they're shaping the future of AI-driven projects. Dive in to get a clear, tech-savvy perspective on making the most of AWS's capabilities for your generative AI endeavors. I. Generative AI on AWS in Brief If you've been keeping tabs on the latest technological advancements, you've likely come across the term "generative AI." At its core, generative AI refers to advanced algorithms that allow machines to create, design, and simulate entirely new content. That means they're not just processing…
02 October, 2023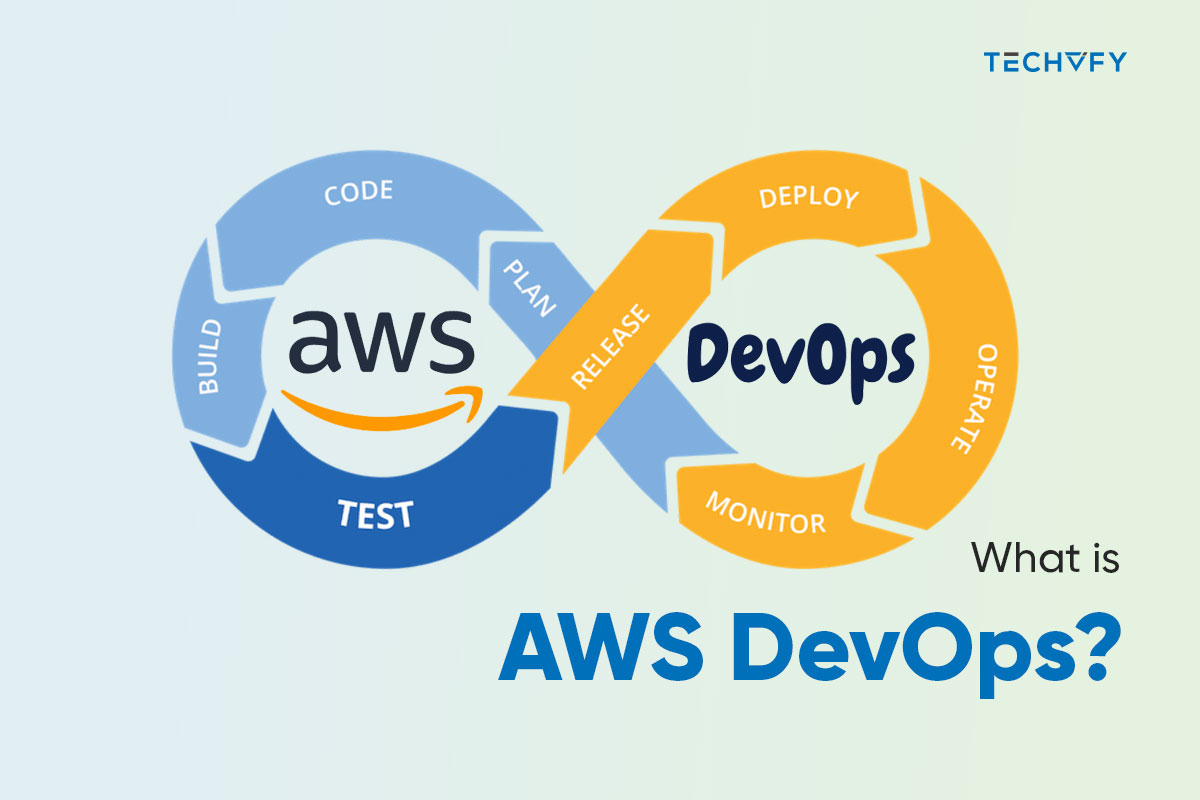 What is AWS DevOps? All You Need to Know
Speed, quality, and security are paramount in today's dynamic software landscape. According to AWS and Strongdm, with a staggering 24 times reduction in deployment failures and three times faster feature delivery, AWS DevOps is the transformative force behind these achievements. This article will explore the core of AWS DevOps, including its basis, services, tools, and best practices. I. What is AWS DevOps? AWS DevOps is Amazon's solution for applying the DevOps methodology utilizing its cloud platform and specialized tools and services. It provides capabilities that help organizations automate and streamline their software development and delivery processes. II. Importance of AWS…
29 September, 2023