In recent years, the keyword "Agile development team" has been mentioned a lot in technology and production, especially in information technology and software development.  This article will seek to clarify what an Agile development team is. How does Agile teamwork? Roles and responsibilities in an Agile team. 
What is an Agile development team?
An agile development team is a group of developers based on the Agile methodology. It's a team built to produce delivered products efficiently and in line with business goals. Two common characteristics of an Agile team are self-organizing and cross-functional.
You don't have a Project Manager dictating tasks in an Agile team. The members worked towards a common goal and held each other accountable for the results. By deviating from the conventional structure, an agile team is less constrained, comes up with more creative ideas, and responds quickly to problems.  
Related article: How to use an Agile Process in Offshore Development?
Developers in an Agile team also have to work in different areas of development. This means that an Agile team comprises professionals with skills in various fields. A programmer is expected to be able to handle usability testing and vice versa. An Agile team can quickly turn ideas into a working prototype without a tightly defined role.  
Roles and Responsibilities in an Agile team
Agile team members operate on top of Scrum, a process framework defined in Agile principles. They are organized into the following roles and responsibilities:
Product Owner
Product owners are the main stakeholders or users of the application to be developed. The product owner is the customer's representative and is the ultimate authority. They should always be available when anyone has any doubts that need clarification. The Product Owner must understand and not specify any new requirements in the middle of the Sprint or once the Sprint has begun.
Responsibilities:
The Product Owner will clearly define and explain product backlog items (PBI). It also includes backlog Management – prioritize items to suit the business vision and development goals and enable product backlog transparency within and outside the development team. Moreover, PO ensures the development team members share a common understanding of the product backlog items' requirements and scope and manage the planning of release cycles so that the team iterates well. It  
Development team
The development team is the people who directly make the product. A standard development team, usually 3-9 people, is suitable. The team must be large enough to make the product and small enough to maintain flexibility and agility in Print. Collaboration is often reduced if there are fewer than three members, which affects productivity. If there are more than nine members, coordinating well and closely won't be easy. The Development Team is a team that self-organizes and self-manages its work during the Sprint. The Development Team is a Cross-Functional team that is skilled enough to do all the work needed in a Sprint to complete the tasks.  
Responsibilities:
Working and finishing their tasks within the allotted time or sprints.
Comprehend the requirements provided by the product owner.
Participate in agile meetings such as Daily Scrum.
Follow their method's/framework's values and principles.
Visibly report their task progression at the daily Scrum.
Scrum master
The scrum master is responsible for keeping product development on track. The Scrum Master has the function of removing obstacles that affect team productivity. The team operates according to the original goal by creating conditions for meetings to go smoothly. In practical terms, the Scrum Master understands Scrum very well and guides and leads the team and stakeholders to follow this model. Scrum Master is also the "arbiter" standing between the stakeholders, ensuring that the team is as undisturbed as possible; the Scrum Master always encourages and creates conditions for team members to make decisions and take responsibility. before the task, helping the team grow more and more.
Responsibilities:
Help the product owner with backlog grooming
Support organizations adopt and implement an agile methodology, e.g.,
Make sure team members follow and adhere to their agile method's principles and values.
Establishing and coordinating elegant events where needed
Leaders team members to be cross-functional and self-organizing.
Implementing changes to raise productivity and collaboration.
Stakeholders
As the name suggests, stakeholders are internal or external to an organization that cares about the project being worked on. Internal stakeholders work for the organization in developing the product. It can include employees, managers, and senior leaders—external stakeholders tend to have customers, suppliers, partners, and investors.
Stakeholders are a part of the Agile development team because they provide input on how the product should develop. They can also help to decide how to deal with any issues during development.
Responsibilities:
The duties of stakeholders are directly attached to their role. For example, a subject matter specialist should be readily available for consulting and advice to the agile team based on their real-work experiences. They also should avoid misinforming the group because it can lead astray the project goals and progress. All stakeholders should desist from directly interfering with an agile development team's work. Instead, stakeholders should avoid disrupting productivity go through the proper channels.  
Integrator
Integrators are responsible for big projects with various separate teams and sections and, therefore, for integrating these different aspects into a cohesive whole. This Agile team role is usually only needed in larger groups developing complex systems or where various teams work together on a big project.
Testers and auditors
Independent testers and auditors are another optional Agile team role and are usually only needed on complex projects. They are there to catch any mistakes the Agile team has made before delivering the project to a client, as an editor at a magazine checks articles before publishing them.   
The primary responsibility is that work with product owners to define acceptance criteria and check for mistakes before sending the product to the client. Integrators and independent testers can collaborate closely on testing when they participate in complex projects. This function helps to raise quality assurance to prevent mistakes and errors from slipping through and reaching the client or customer.  
Technical and domain experts
Technical and domain experts advise on technical decisions to ensure a project is technically coherent and meets the appropriate standards. They are often brought into a team on an ad-hoc basis to help overwhelm specific challenges.
The main responsibility is that advise on technical and technological decisions in line with the agreed project scope. They will manage the technical aspects of a solution and approve it before deployment. They can also have the final say on any differences between Agile team members regarding technology. 
Architects
Architects should be needed to ensure a solution works within the context of an enterprise structure. The responsibility is maintaining the agreed-upon system of the product and ensuring that it meets the requirements. They facilitate architectural decision-making and planning instead of setting the architectural direction of a project. Depending on the project's complexity, various architects can be in a single sub-team.  
Last words
In short, with the rapid development of enterprises, business models, businesses, and organizations, the Agile development team will help product development in software and other fields such as education and training. Education, healthcare, marketing, supply chain, manufacturing, and quality assembly. Products are out at the right time, saving time and effort and improving economic efficiency.  
Understanding the structure and roles of the Agile development team will help build and develop products better, with less risk. The grasp of theory and continuous application of practice will improve the quality of the enterprise's team.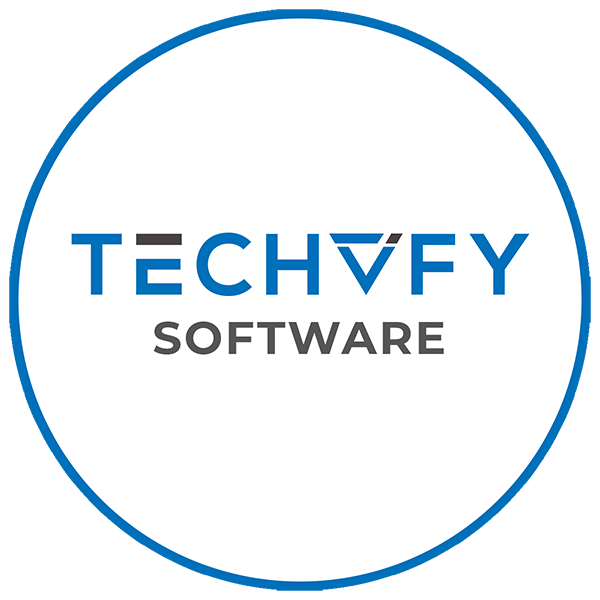 TECHVIFY Software is a leading Vietnam software development company. We aim to be your top-notch Technical partner in your business transformation journey helping you reduce time and cost for software development.