Fintech Development Outsourcing: The Ultimate Guide
02 November, 2022
As the fintech sector continues to grow, more and more financial institutions are encouraged to develop digital solutions using new technologies, like artificial intelligence and blockchain, to offer them a competitive advantage.
Building your in-house team, however, can be expensive and time-consuming. Because of this, more organizations are increasingly searching for specialized fintech development outsourcing providers to assist them in developing cutting-edge banking or financial products.
What Is Fintech?
Fintech is a term that combines financial and technology and is used to describe businesses that apply advanced technologies to improve and enhance the quality of financial service delivery methods, including all technological innovations. The financial sector technology includes mobile banking services, online investments, e-wallets, peer-to-peer lending, Bitcoin cryptocurrencies, etc.
Based on functions and objects, Fintech products currently include 2 groups:
Serving consumers: these are solutions to help improve customer experience in financial activities such as payment transactions, borrowing money, crowdfunding, investment, etc.
Serving businesses: Fintech supports companies, providing technology solutions for issuers or distribution agents such as information security, user identification, risk management…
Fintech Development Outsourcing Overview & Trends
According to experts' forecasts, in 2030, the size of the worldwide fintech market is anticipated to reach $699.50 billion, growing at a CAGR of 20.5%.
Modern technology has taken the place of outdated banking management techniques. Today's financial industry embraces digital transformation by creating a wide range of mobile applications and offering top-notch financial services.
Implementing cutting-edge technology by multinational corporations enables enterprises to fulfill the rising demand for fintech products, increase productivity, simplify financial transactions, and guarantee transaction security. Fintech apps will therefore continue to be popular in the long term.
Some of the most common fintech development trends include:
Chatbots
A great AI-based option for both websites and apps is chatbots. AI chatbots can offer a more individualized experience by interacting with your customers and promptly answering their frequent inquiries.
Voice Recognition
Voice-based solutions help to improve daily customer service, productivity, communication, and accessibility of digital goods. It reduces customers' time to give their credentials when they phone their bank to make a money transfer or complete payment transactions.
Big data
The application of big data technology in fintech projects enables the creation and processing of solutions capable of handling massive amounts of data simultaneously.
Robotic Process Automation (RPA)
In the fintech industry, RPA is already being utilized to reduce costs and boost overall organizational effectiveness. Financial companies can boost productivity and efficiency by automating routine business processes with the aid of RPA.
RegTech
Financial institutions can achieve regulatory compliance requirements more quickly and affordably thanks to Regtech services. RegTech heavily relies on artificial intelligence and machine learning to automate common processes within compliance departments to achieve this.
Blockchain
This is also one of the latest trends applied in the financial sector. Financial transactions are secured and decentralized using blockchain technology.
Who needs to outsource fintech software development?
Hiring a remote team for fintech application development benefits both large companies, SMEs, and startups of financial companies.
Startups
Every fintech company faces resource and financial limitations and a lack of prior experience. Working with a team of experts effectively reduces project costs and the risk of startup failure.
Midsize Business
Outsourcing financial software is a great option for mid-sized businesses. The businesses can concentrate on their primary company goals by IT outsourcing services, relieving their staff of needless effort. It lessens the workload on your company's employees and gives them more time to work on other important initiatives.
Enterprise-level Business
Enterprise-level companies regularly assign projects to outsource partners to make the most of their internal resources. Software outsourcing will enable you to build extended teams on a small budget. An international firm and a sizable fintech institution can develop a sustainable innovation strategy with the help of a dependable tech partner.
Outsource Fintech Development Pros and Cons
Pros
Cost savings
Fintech outsourcing services are a significantly less expensive choice than developing fintech software with an in-house team, or a local business is one of the most crucial elements to consider. As a result, you won't have to worry about covering the company's overhead costs. Enterprises avoid spending money on traditional staff overhead costs, including office work, HR procedures, training, and more.
Shorten time to market
Reduced time to market could give your company an advantage over competitors. You can outsource your project to a software development company that provides high-quality solutions on schedule rather than wasting time and resources on a time-consuming in-house team and administration.
Talented pool
Companies frequently seek software engineers overseas due to labor shortages. You may access a global pool of software specialists by using fintech outsourcing. To offer profitable fintech solutions to the market while saving time and money on talent acquisition, you can locate the best developers that work with the most recent technology, have excellent technical abilities, and have experience in the field.
Risk mitigation
Potential risks associated with developing financial software can be minimized when you work with outsourced developers. Additionally, leading fintech development outsourcing firms offer continuous post-release product maintenance, which will assist you with removing the majority of product flaws and mistakes.
Cons
Communication and cultural barriers
When working with an outsourcing team from another country, you have to deal with challenges in culture and communication. That is why setting up an optimal collaboration process and selecting communication channels is essential to ensure the quality of product output. 
Quality concern
Concerns regarding offshore teams' lack of engagement, business knowledge, and the resulting lower quality are easy to understand. The best way here is to choose your partner carefully by finding the elements involved, such as their case studies, testimonials from previous clients, technology capability, and more.
Security risk
Security includes intellectual property integrity, data processing methods, information security, and risk management strategies. Your company should sign a Non-Disclosure Agreement with the outsourcing software development partner to keep the data confidential.
Risk management in Fintech outsourcing
Here is the way that helps you to manage risks during the Fintech outsourcing process.
Agree on the scope of work
Remember to discuss the scope of work and other important aspects like timelines and budget with your software outsourcing firm. Clear deadlines and milestones and having a delivery plan in the first place considerably affect the whole project's success.
Effective communication channels
You may prevent project bottlenecks on time, monitor the team's progress periodically, and maintain alignment with your outsourcing team by establishing workflow patterns and open communication. Besides, it would be best to focus on reporting processes and scheduling.
Check your partner
Make sure to thoroughly check the potential partner to ensure the quality of their output. You should:
Examine the company's website
Fintech development history
Check references and feedback from reliable websites.
Fintech Software Development Outsourcing Models
Look at the list below to see the popular partnership models nowadays.
Dedicated team
The dedicated team model involves an outsourced provider putting together a team that is entirely dedicated to the client's project. According to the client's expertise and skill sets requirements, development professionals, including several developers, QA specialists, business analysts, and a project manager, are selected.
Fixed price
A fixed pricing approach is ideal for projects where the needs are well understood and the scope of the work is clearly defined. After the project has started, any changes require the execution of new agreements or relevant contract amendments, frequently resulting in a price rise.
Time & Material
A type of contract known as a "time and materials model" bases its pricing on both the materials' costs and the time required to complete the project. It is currently one of the most favorite contract types in the outsourcing industry because of its ease of structure and relative flexibility. The time and materials project easily adapts to any changes that occur quickly.
How to choose the right team for fintech software outsourcing?
These quick tips help you select the best Fintech development outsourcing company for your project.
Step 1: Make clear Fintech development plan
The first thing that you should notice here is to verify your Fintech software development strategy. Do not forget to formulate a transparent product development roadmap and consider outsourcing teams' pros and cons before making any hire move.
Step 2. Create a list
Nowadays, there are a lot of tools that could help you pick the most appropriate partners for you. Use reliable websites like GoodFirms or Clutch to seek potential outsourcing vendors. Besides, platforms such as Glassdoor or LinkedIn are also good sources to find software professionals. The advice here is to list potential providers that match your requirements.
Step 3. Choose the right partner
Selecting an outsourced development company with extensive fintech knowledge is a surefire way to create a high-quality financial solution. You could confirm this by looking at the company's prior initiatives and clients' reviews. Additionally, ensure your outsourcing partner complies with fintech laws and security standards.
Step 4. Pick talents through interviews
The important thing is that you should conduct interviews and have the necessary tests for the pool of potential candidates. Apart from evaluating their qualifications and technical competencies, please check their foreign language level, experience in Fintech, communication skills, and adaptability with the in-house team.
Why choose TECHVIFY as your IT partner?
TECHVIFY is a leading software development outsourcing company with over five years of industry experience. We offer cost-effective, scalable, easy-to-maintain, and reliable custom software services.
Both new and small organizations can use our services due to our pricing flexibility. Our skilled developers are knowledgeable about every aspect of the software development process, experienced in all necessary technologies, and equipped to fulfill deadlines and overcome obstacles.
Fintech Development Outsourcing – FAQs
What is a fintech company? 
Fintech companies compete with traditional financial institutions to deliver financial services by using new technology. Financial technology firms include both startups and established financial organizations. 
What is a fintech application? 
FinTech applications use technology to simplify the management of finances for everyone. These apps make it easier for users to transfer and receive money, as well as to keep track of their spending and create financial plans. 
How much does it cost to develop a Fintech App? 
A FinTech app's development typically costs $50,000 to $500,000. The precise number, however, relies on a wide range of variables, including the type of app, the size of the team, the complexity, the time frame, and more. 
How long does it take to develop a FinTech app?
The Fintech software development process includes ideation, design, development, and maintenance. The length of each phase can vary depending on your idea's complexity or the project's scope. Software development companies usually take 2 to 4 months to complete essential apps, while it normally takes 9+ months for more complex products. 
In Short
It's important to meet customer expectations and provide a quality experience to stay competitive. You can get the best talent for your project at a low cost by outsourcing app development. Feel free to fill out our form if you want to develop a fintech app. We will contact you right away.
Related Topics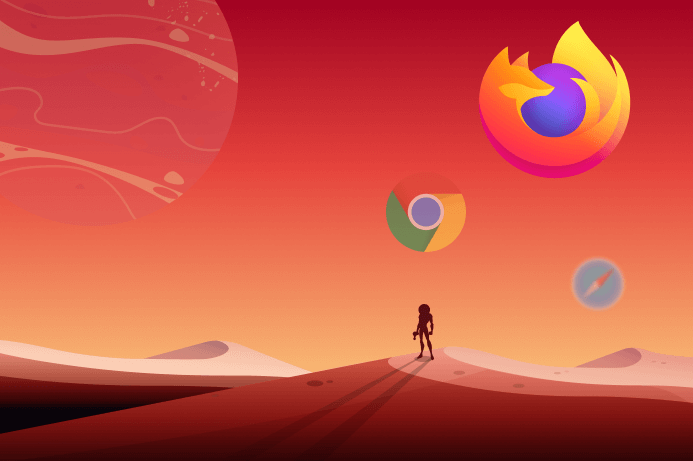 Essential JavaScript Debugging Tools for Every Developer 
Debugging JavaScript is an essential skill for every JavaScript developer, as it can help you write more reliable and efficient code. This article explores the importance of JavaScript debugging and common challenges faced during development. You also know the tools to make the debugging process more efficient, equipping you with the skills needed for cleaner, faster, and more reliable code. The Overview What is a Debugging JavaScript Tool? A debugging JavaScript tool is a software application or feature that helps developers find and fix errors, bugs, and issues in their JavaScript code, making it easier to ensure that the code…
03 October, 2023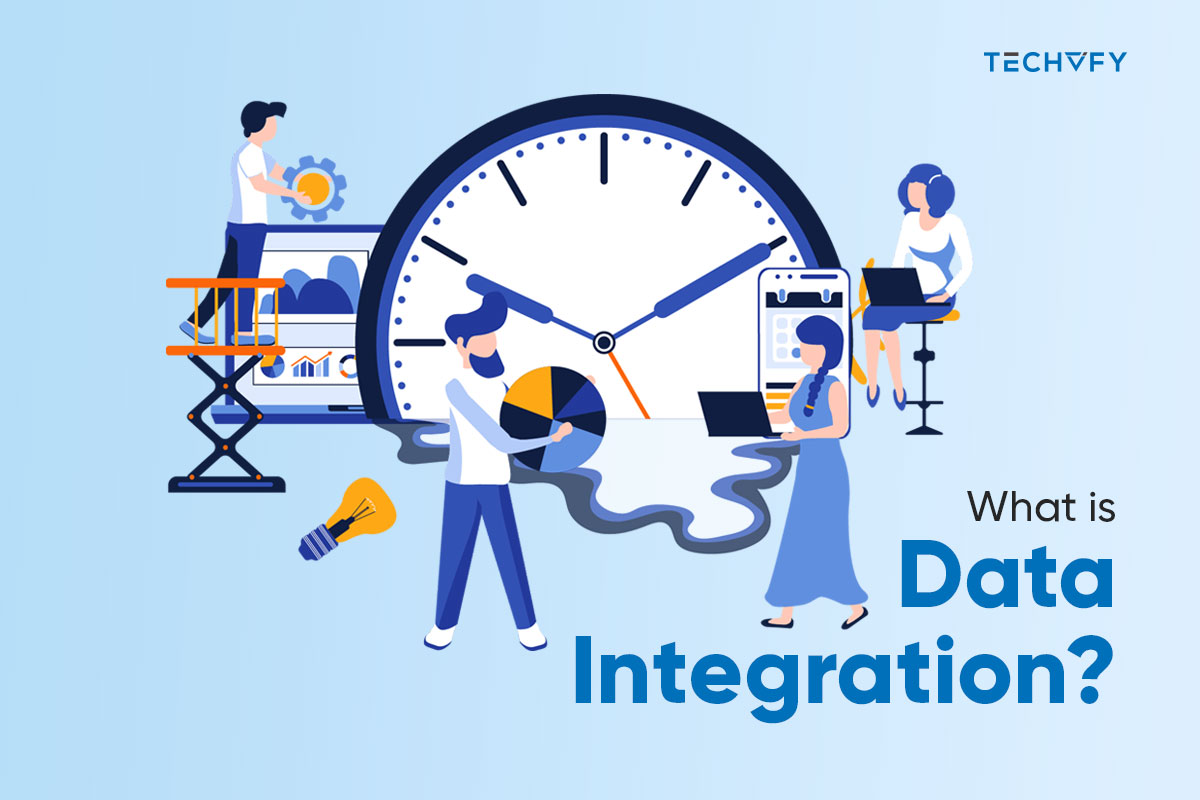 What is Data Integration? A Complete Guide
In today's ever-changing business world, understanding data integration is essential. Important information is scattered everywhere, from your company's databases to customer activities on your website. You need to be well-versed in different integration techniques. Having all your data merged and available at one point can help your organization make quick, informed decisions. Make sure you're on top of it. In this article, we will explore "What is Data Integration?" and the types of data Integration that will help your company. I. What is Data integration? 1. Data integration definition Data integration is combining information from various places into one clear…
03 October, 2023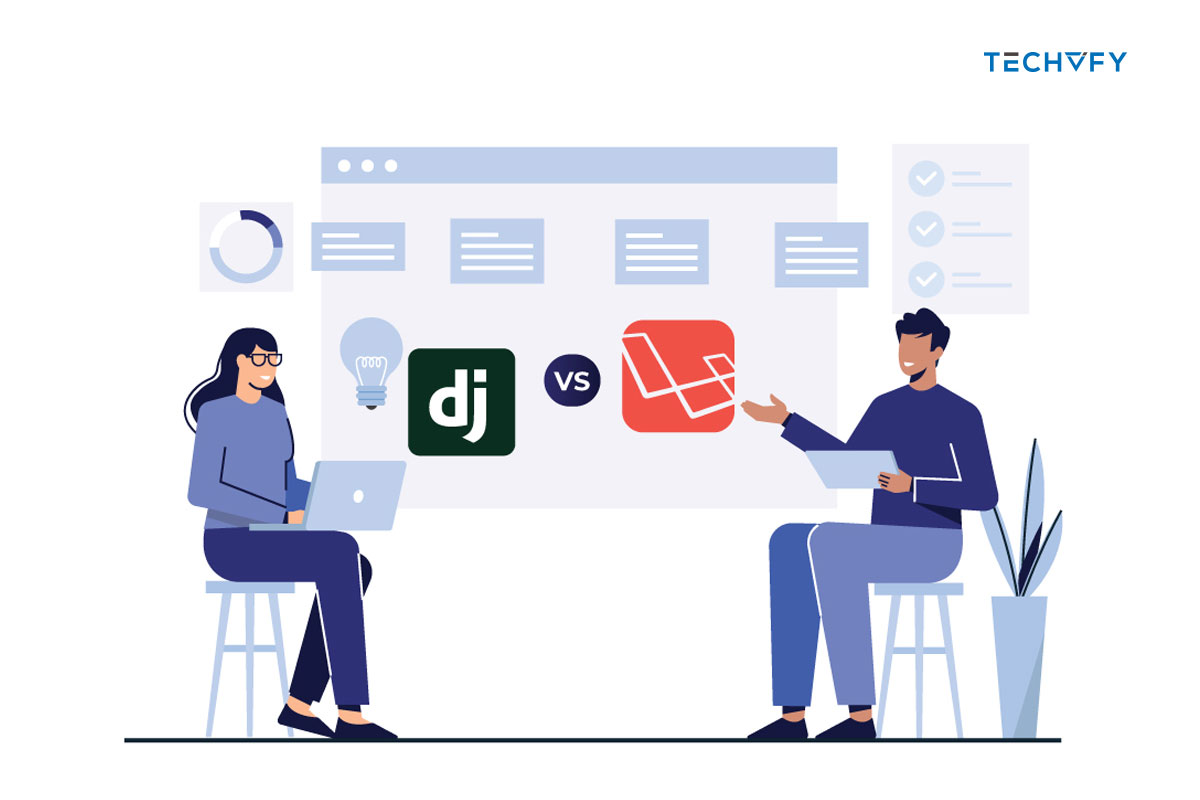 Django vs Laravel – A Detailed Performance Breakdown
In development, frameworks act like helpful tools, making tasks simpler and more consistent. Every coding language usually has such a tool to make things smoother. Both Django and Laravel are top recommendations for their respective languages. Now, let's explore Django vs Laravel, which is your perfect choice. I. Understanding Django and Laravel 1. Django Crafted in Python, Django is a framework that helps create digital projects quickly and efficiently. With built-in tools for the SQLite database, it's adaptable, scalable, and secure. Consider setting up a digital library, a social hub, or an information site. Django has got you covered. It…
02 October, 2023