How To Create An e-Learning Platform Like Coursera & Udemy
23 March, 2022
The presence of Covid-19 has made an enormous impact on how education works. Across the globe, schools and educational systems have to close due to the pandemic's restrictions. 
In such a circumstance, online teaching or eLearning has emerged as a prominent solution to maintain educational activities.
Thus, creating an eLearning platform can be one of the first steps to becoming relevant and profitable for educational institutions, hence necessary. That's why many will start to question, How to create an e-learning platform?
I. Why Should You Create An E-Learning Platform?
A Growing Demand in Public
As we mentioned, amid Covid-19, we see evidence that online teaching has become one of the most sought-after solutions for learners and teachers.
Search engines have witnessed a whopping 300% in searches related to the subject. Keywords such as eLearning, online courses, and e-learning platforms such as Coursera and Udemy have risen to a new high record.
So, while we cannot commute to traditional education centers, more and more people are flocking to online learning to study or improve their skills. It creates a huge new demand for the market, which leads to the mushrooming of eLearning platforms.
Promise For Monetization And Growth
A growing market means more chances for profit as more and more people are willing to pay for online education. Educational organizations can opt for new sources of income, such as online courses, certification fees, and donations. Also, the operating costs will be reduced thanks to less stress on the facility and management.
Not to mention a new flux of investment from governments and corporations flooding eLearning platforms. Even larger funds like The Bill & Melinda Gates Foundation are investing intensively in Massive open online courses or MOOCs.
Large Audience Range
With traditional education systems, on-campus is a must for high-quality courses. However, with the ever-increasing demand for online classes, universities and educational institutions can seek more potential students across the globe. The eLearning business model bridges geographical and political gaps to allow learners from anywhere, as long as they have an internet connection.
II. What Basic Features An e-Learning Platform Must Have?
Dashboard

The dashboard is one of the essential eLearning platform features. It helps users navigate their courses, play with their settings, and communicate with the site. A great dashboard must contribute to a comprehensive, intuitive UI and UX.

Moreover, it saves users time to keep track of their progress, fulfill payments, or edit their profiles. 

Online Courses

This is obvious since the backbone of an eLearning platform is, foremost, its online courses. Of course, you should have your courses focus on your niche to attract more learners, but that is yet the end of the story.

The course tool must be intuitive and easy to use for both teachers and learners. The necessary features include but are not limited to course creation, tests, file uploading, quizzes, and statistics. It would help if you also made it easy for learners to access payment, progress tracking, score, and review.

Advanced Searching and Filtering
The tool is necessary for learners and teachers to search for courses, settings, and assignments.
Gamification
Many eLearning platforms neglect this, but you should incorporate it since the feature will help learners stay focused and be more interested in the courses.
Admin Panel
Like a dashboard for users, the manager, a.k.a admin, must have a valuable tool to control the content, manage, review, and keep track of statistics.
Customer Support
Last but not least, active customer support is a must for any service that wants to please its customers. It would be best if you had a well-trained staff ready to help and a FAQ section for faster communication.
III. 9 Steps to Create An e-learning Platform
In this part, we will go into detail about how to create an eLearning app. From outlining your idea to launching your product, it will take a lot of effort and time; hence a clear guide will be beneficial.
1. Define Your Idea and Choose a Business Model
A business model must answer these key questions:
Who is it for?
What problems will it solve?
What is the primary goal of the business?
What is its central concept?
How will it help the customers?
After answering these questions, you should clearly see how your idea will play out in real life. The central concept and model of the platform will be its competitive advantage, so do not neglect them and focus too much on the imagination instead of the real scenarios.
After defining and refining your ideas, the next step is to:
2. Study Your Niche and Target Market
Conducting proper market research is the first step for your marketing campaign and can make or break a business. Find something that you and your team are particularly good at (for example, coding, translating, writing, painting, etc.), then stick with it.
You also have to take into account aspects such as market size, competition, success rate, and ROI. 
After having a concrete niche market, you should spend time researching it carefully. Build a model like SWOT or PESTLE. Then, study your target customers by addressing these questions:
Who are they? What are their age range, political standpoint, and environment?
What do they care about?
Are they willing to pay for your service?
What is the suitable price range for these customers?
Difficult as it seems, this step can be done by a marketing agency or development professional.
3. Outline the Must-have Features
The aforementioned features are only a guideline on some of the necessities, so you should not strictly follow them without making any additions. You may want to integrate more suitable features for your customers based on your business model and niche.
For example, an eLearning platform for coding should incorporate simulations and exercises that help people test-run codes and practice algorithms. Similarly, learners should find grammar check and suggestion tools helpful in a writing course. 
Play with different options, be creative, and do not forget to experience what works.
Also, keep in mind that you can learn from your competitors for interesting features. Some data analysis and questionnaires from customers can also be of great help.
4. Shape Your Unique Content
After laying out the ideas and features, you should work intensively on your content since it is the foundation for the platform. The professions and expertise are of utmost essential for the success and credibility of your courses.
Since the content is for learners and some are beginners, you should carefully evaluate and regularly update the knowledge and skills being taught. Precision, uniqueness, honesty, and easy-to-understand are some of the critical values to chase.
Remember to pay attention to gamification, progression, quizzes, tests, interactions, and a straightforward score system.
5. Choose A Software Development Partner
Building a website and a full-fledged product for end-users, are complex tasks that challenge even the most hardened developers.
As such, it is wise to consider opting for a professional that can offer a well-rounded, A to Z solution for your idea and model. Among the pool of Asian software developers, Techvify should tick your boxes for the excellent service and incredibly helpful staff.
6. UI/UX Design
UI and UX should not come as your afterthought when we talk about building any online product. For once, it is crucial to help attract and keep your users interested. 
Better UI and UX designs also support learners and teachers in saving more time and energy for their primary purposes.
A great value the designs should follow is that it does not mess with the users' concentration and offers a straightforward approach without being boring.
7. Test Your Ideas and Develop
Before running the actual project, you should have some development tests. They make sure you can get a clear, broad vision of the market. Also, piloting provides you with a great source of data for analysis, which is crucial for any business.
8. Market Launch
We are coming closer to success. A market launch officially sets your feet in the game. Make sure your marketing, content, and features are on point to get the first customers. 
9. Support and Expand
Last but not least, a reliable business must have a steady support and development strategy to ensure its glorious future. Even if you have had some outstanding achievements from the first phases of your business, that does not necessarily mean it will last forever.
A key to long-term success should be your customers' loyalty and love, which will not be there if you lack decent support staff.
Learn more:

Best Mobile App Design tool for App Designers
IV. How Much Does It Cost to Build An e-learning Platform?
It is tough to give an exact number on the eLearning platform cost. The development expenditure will depend on a variety of factors, including:
Your development partner
Your request for the full-scale product
The size and development rate
The goal of your business
Your niche
Generally speaking, you should expect to spend some $30K upward to $50K. A large, competitive project like Coursera and Udemy will surely cost more, and there will be virtually no upper limit.
V. How to Make Money from an e-learning Platform?
There are zillions of ways in which an eLearning platform can make money. As we mentioned below, your income will come from donations, courses fee, membership, corporate programs, and many more.
The only limit is your ability and creativity for monetization.
Conclusion
Though it is undoubtedly a very demanding challenge to build, we hope that you have at least a clear vision of creating an e-learning platform. 
Needless to say, it requires a lot of knowledge and investment, but remember, you can always make it a lot easier with the help of a decent development partner.
Please feel free to contact us for a free consultation: Mobile App Development Services
No tags for this post.
Related Topics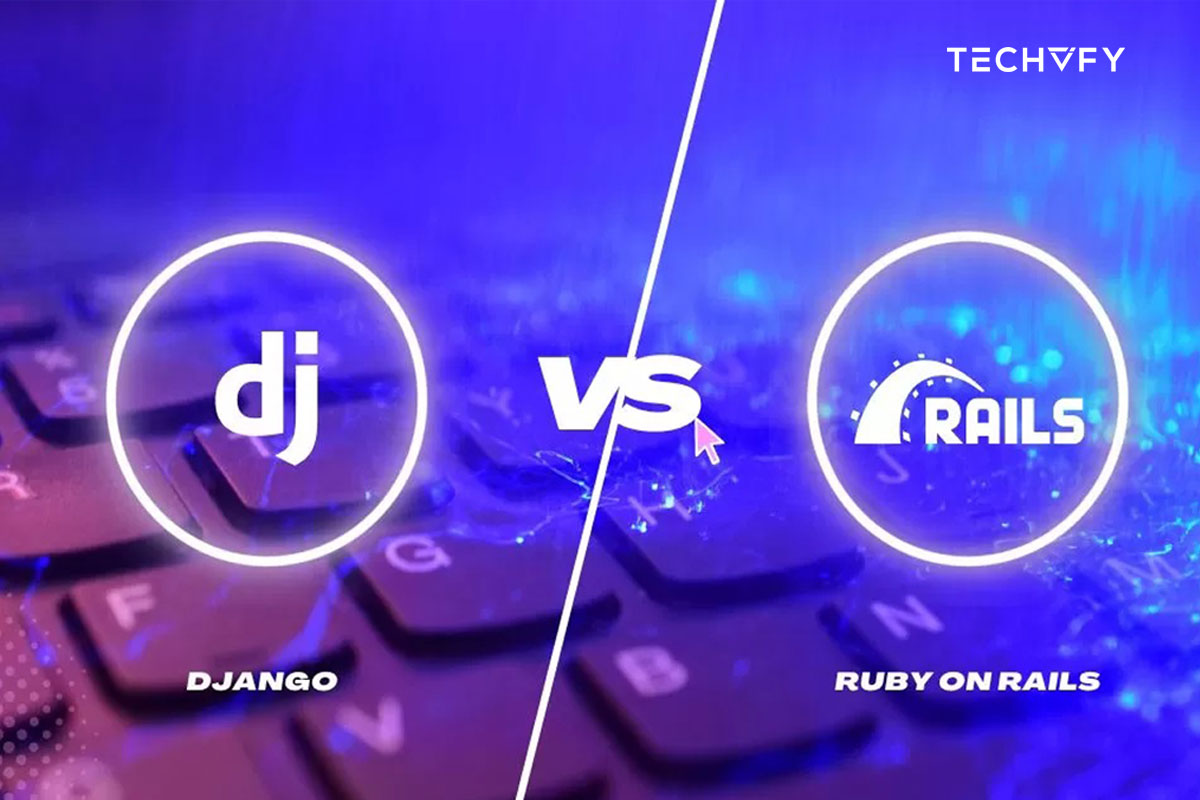 Ruby on Rails vs Django: Which Framework for Your Project?  
In the dynamic world of web development, two frameworks stand out as giants: Ruby on Rails vs Django. Both frameworks are open-source, high-level, and designed to streamline the development of web applications. While they share many similarities, they also possess distinct characteristics that cater to different developer preferences and project requirements. In this article, TECHVIFY will discuss two frameworks to help you understand the basis for making vital choice decisions. I. What are Ruby on Rails vs Django? 1. What is Ruby on Rails? Ruby on Rails (RoR) is a full-stack web application framework in the Ruby programming language. Embracing…
27 November, 2023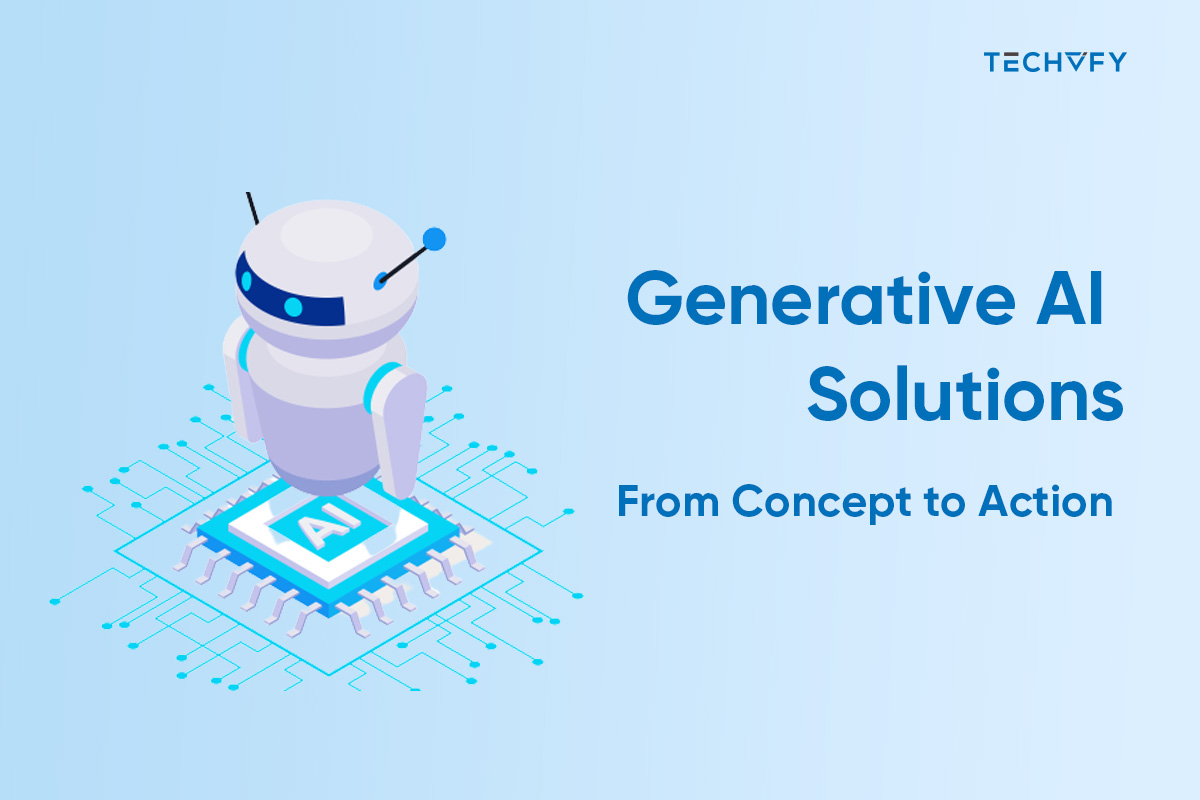 Generative AI Solutions: From Concept to Action
These days, generative AI influences many industries and brings about a fresh wave of innovation and change. It is at the center of the latest developments, from innovations in healthcare to transforming the entertainment sector. This revolutionary technology fosters creativity, efficiency, and customized experiences; it is more than a tool. Researchers, developers, and companies worldwide are utilizing its potential to create unimaginable methods. In this article, TECHVIFY will discuss the significance, advantages, practical uses, and implementation of generative AI solutions.  Importance and relevance of generative AI in various industries   Generative AI stands at the forefront of transformative technologies, impacting industries…
24 November, 2023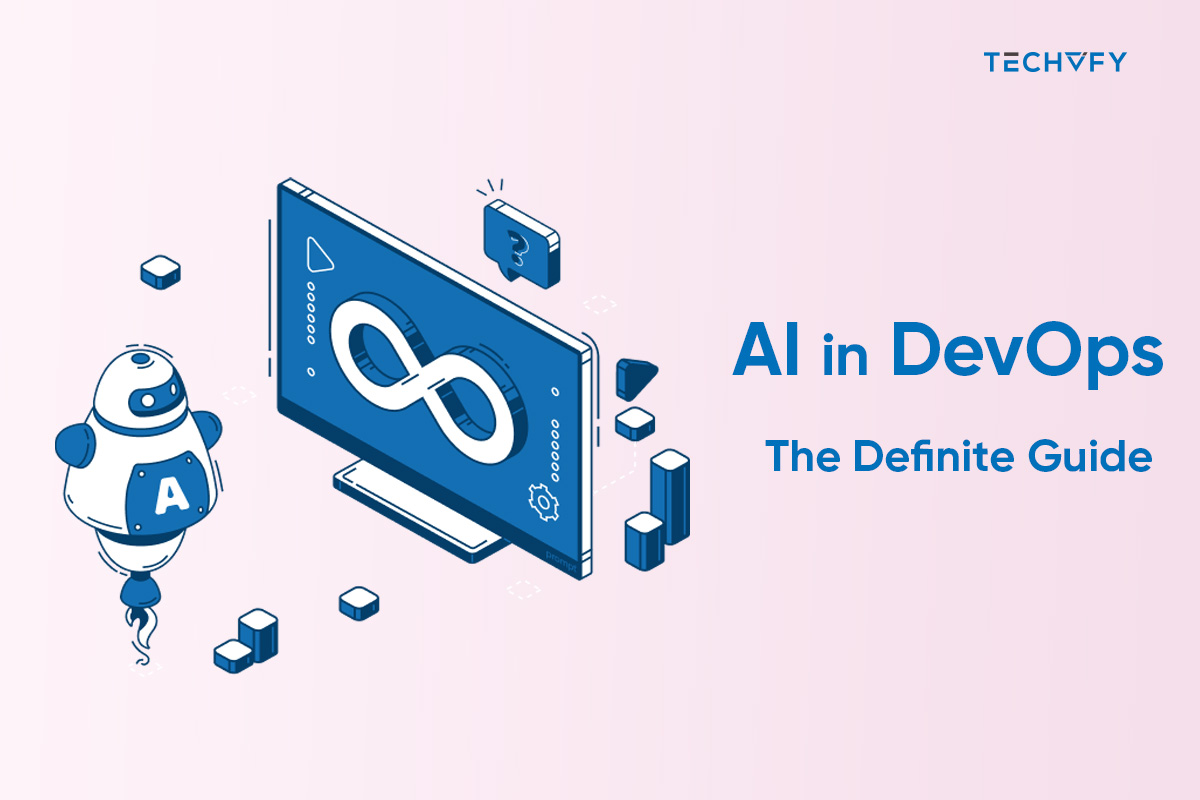 AI in DevOps – The Definite Guide
DevOps merges the realms of software creation and IT operations to deliver software swiftly and reliably. AI, a field within computer science, develops machines capable of tasks resembling human abilities, such as visual recognition and decision-making.   Using AI in DevOps involves utilizing advanced computer technologies to enhance and accelerate software functionality. This integration aids in software testing, preparation, and security.   This article delves into integrating AI into the DevOps transformation journey. We will discuss the various AI technologies employed in DevOps' benefits and examine the challenges of using AI in this field. Additionally, we'll provide a brief overview…
23 November, 2023