Businesses are almost finding a way to keep up with the rapid evolution of technology in the digitalization era. One of the most effective solutions to quickly update technological advances for products is hiring an offshore software development team.  
Nowadays, the demand for experienced software engineers is sky-high. As a result, businesses are turning to outsource partners for the entire or part of the development cycle. This strategy can help your project be completed and released on time, and you can receive the required skill sets. 
Luckily, regardless of the applications you require, there are numerous offshore development companies worldwide with which you can work. However, as there are so many choices, you might find it challenging to pick the right one. This writing will assist you in determining the best options currently available on the market, making any decisions easier. 
What is offshore software development?
Offshoring refers to the practice of outsourcing to foreign countries. We might understand that offshore software development is the practice of hiring an external provider to build software products. That means you transfer the workload of the project to overseas companies. 
There is a wide range of considerations to make while planning to develop a new product, such as team management, timeframes, and technical specifications. Using offshore software development services is currently the best choice because this will make your projects more simple and optimal. 
Developing countries are becoming the leading destinations to have your software development projects outsourced. When using development teams from those nations like Vietnam, India, and China, you have the benefit of cost-effectiveness as per the average wage of software developers there and still get high-quality outcomes.  
How does it work?
The offshore software development process depends on many different factors, such as the characteristics of each project, development methodologies, and specific software vendors. However, an offshore software development process typically includes the following: 
Step 1: Collect requirements from clients
This phase involves collecting all the project requirements through different communication channels between the client and the offshore development team.
Step 2: Research and analysis
After defining the scope of work and the client's needs, the development team researches the target audience, analyzes the data gathered, and determines the user design basics. The choices made at the designing step serve as the foundation for developing the entire software project.
Step 3: Make a plan
The offshore development provider builds a project plan, which includes lists of tasks, figuring out resources, setting up a project timeline with deadlines, budgeting for the project, and more.
Step 4: Design
The product development team decides what your software needs and how it will look. Developers will first outline the overall application's details, as well as specific aspects such as user interfaces, network requirements, databases, and system interfaces.
Step 5: Development
Development tasks are typically broken down during this phase so the project can be built in pieces. Developers write code and build applications in accordance with previously designed documents and specifications. The client might be involved in reviewing and providing feedback on the software.
Step 6: Testing
In this step, the offshore team will thoroughly review their program, looking for any faults or defects that need to be tracked, rectified, and retested.
Step 7: Deployment and maintenance
Developers focus on deployment and upkeep. They are in charge of carrying out any adjustments. This can involve fixing any remaining flaws that could not be repaired before launch or resolving brand-new problems that emerge from user complaints.
How to choose a reputable offshore software development company?
Please take notice of these criteria to select the trusted offshore software development partner for your business.
Define what you want
This is the necessary thing to do before you begin searching for an outsourcing provider. Do not forget to define the goals and expectations in terms of team size, skill level, and other vital details before sitting down to talk with them. As a result, you can determine how suitable the offshore software company towards your company.
Software development experience
Finding the ideal offshore vendor who can genuinely create a top-tier development team for your company is what counts most. Always verify a company's track record for producing high-caliber software on time-based on your allowed budget. 
Evaluate cost-effectiveness
Businesses hire software development outsourcing majority to reduce costs. That is why you should find flexible vendors which provide different pricing models (fixed-price, dedicated development team model, Time & Material, and more) to assist you in picking the ideal one.
Expertise
Consider the technical expertise of the development team with that you intend to collaborate. Determine the technological stacks you require, what potential partners might be able to provide, and their skill level based on your needs.
Check testimonials and certifications
Always check reviews from previous clients on a vendor's website or on social media, such as LinkedIn, Twitter, Clutch, and more, to get a sense of how trustworthy the company is.
You might also ask friends, coworkers, or people who have used the services and worked with your potential partner for feedback or suggestions.
Additionally, keep in mind to evaluate the level of quality of the offshore company by verifying whether they have accreditations like ISO 9001 or CMMI.
Top 10 offshore software development companies in the world
Below are the best offshore development companies globally recently.  
ELEKS
Eleks is a famous Ukrainian software development company with headquarters in Lviv and workers spread across three continents. They have expertise in logistics, finance, media & entertainment, healthcare, retail, and agriculture. Along with creating unique software, they also collaborated with the Ukrainian army to develop software for UAV drones.
Main services offered
DevOps
Cyber Security Services
Custom Software Development
Application Development
Capacity Services
Blockchain Solutions
Smart Teams
PoC Development
Contact info
7 Naukova St., Building G Lviv 79060, Ukraine
+380-32-247-0357
https://eleks.com/
Radixweb
Radixweb has been one of the top outsourcing providers based in India for the last 22 years. Radixweb has been providing software development services for many different clients, with over 650 highly skilled software engineers on staff. They specialize in software consulting and custom application design.
Main services offered
Software Product Development
Web Application Development
System Programming
Embedded Software Development
Cloud Computing and Consulting
Application Modernization
Software Maintenance
Enterprise Mobility
Contact info
Ekyarth, B/H Nirma University, Chharodi, Ahmedabad – 382481, India
+1 312 528 3083
https://radixweb.com/
Altoros
Altoros is a professional IT firm headquartered in Pleasanton. They specialize in custom software and product development, cloud-native development, blockchain solutions, artificial intelligence, and machine learning. The company has demonstrated expertise in delivering customized software solutions based on Ruby on Rails, Microsoft.NET, Java, JavaScript, Angular, React, Android, iOS, and others.
Main services offered
Software Product Development
Mobile Application Development
Software Testing and QA
Technology Benchmarking
DevOps
Cloud Application Development
API Development and Integration
Contact info
4900 Hopyard Rd., Suite 100, Pleasanton, CA 94588
1-650-662-5052
https://www.altoroslabs.com/
Bairesdev
BairesDev is known as the leading software development company with high-performing and scalable software solutions. This vendor transforms digital transformation into digital acceleration by leveraging its cross-industry experience and technological expertise. BairesDev offers services that are time-zone matched to enable top brands. It has over 2,500 experienced engineers spread across 36 countries.
Main services offered
Nearshore Software Development
Offshore development
Software development
Product Development
Top Talent, Staff Augmentation
Software Outsourcing and Managed Teams
Contact info
2 Embarcadero Center, San Francisco, CA 94111, United States720 Orion Pl
+1 (408) 478-2739
https://www.bairesdev.com/
STX NEXT
The company uses Python Django, Flask, Twisted, Angular, ReactJS, React Native, and other programming languages to provide full-stack web development and cross-platform mobile app solutions to clients across all industries. They are a seasoned offshore IT business with clients in the US, Canada, Western Europe, Scandinavia, Australia, South Africa, and the Middle East.
Main services offered
End-to-End Product Development
Product Design
Web Development
Machine Learning
Data Engineering
Mobile Development
DevOps
Contact info
ul. Mostowa 38, 61-854 Poznań, Poland
+48 61 610 01 92
https://www.stxnext.com/
TECHVIFY Software
TECHVIFY is not a strange name in the outsourcing software development market. In fact, in recent years, they have been one of the best offshore software development choices for many business projects around the world.
Founded in 2018, TECHVIFY has rapidly grown and expanded to become the leading Vietnam software development vendor. Now, we have offices in Hanoi, Danang, and Fukuoka with teams of highly skilled technical architects and senior software engineers.
We take great pride in providing reputable offshore development services that are trusted and recognized by many clients around the world, including Singapore, Japan, Australia, the USA, Ukraine, Europe, and more.
TECHVIFY brings not only the best outcomes for our clients but also satisfaction and long-lasting value for customers after each project.
Main services offered
Mobile App Development Services
Blockchain Development Services
Web App Development Services
Custom Software Development
Cloud Services
QA & Software Testing Services
iOS App Development
IT Staff Augmentation
Android App Development
Build Remote Teams
Contact info
F2-3 Thanh Dong Building, 19 Lane To Huu Str, Nam Tu Liem Dist, Hanoi, Vietnam
(+84)24.77762.666
https://techvify-software.com/ 
Related article:
Belitsoft
Belitsoft, a reputable offshore software development company in the global tech market, has been providing high-quality custom software and web development services since 2004. Through their custom software development, product design, QA, and consultancy services, they are a reliable partner for various businesses and start-ups worldwide.
Main services offered
Outsource Software Development
Custom Software Development
PHP Web Development
Software Maintenance
Offshore Software Development
Contact info
Warsaw, Mazowieckie, Poland
+1 (917) 410-57-57
https://belitsoft.com/
TatvaSoft
TatvaSoft, which was founded in 2001, has built a reputation for providing advanced and cutting-edge digital services and IT solutions. It has evolved to establish a global presence with offices in five different countries. TatvaSoft is a well-known name with dedicated development teams comprised of highly skilled professionals in the leading platforms and technologies.
Main services offered
Offshore Software Development
Custom Software Development
Mobile App Development
Big Data & Analytics
Software Outsourcing and UI / UX Design
Cloud Services
Software Testing / Quality assurance
Enterprise Solutions
Contact info
TatvaSoft House, Rajpath Club Road, Ahmedabad, Gujarat, 380054
+91 960 142 1472
https://www.tatvasoft.com/
Admios
Admios is a highly reputable software development company in the market with 15 years of experience. The company provides you with a highly skilled team of specialists in Javascript, React, Ruby, Python, Go, and more who are ready to deal with any strategic software requirement. They are also experts in Kubernetes and Chef/Puppet infrastructure-as-code development.
Main services offered
Custom Software Development
Support & Maintenance
Project Management
Integrations & Data Migrations
QA & Testing
Contact info
727 Sansome St. San Francisco, CA, 94111, U.S.A
(415) 828-4735
https://www.admios.com/
Avenga
Despite being founded only in 2019, Avenga has quickly established itself as one of the best offshore development firms in Eastern Europe. They offer end-to-end digital transformation services such as tech enablement, integration, development, strategy, and consulting. This vendor has a growing team with an extraordinary breadth of experience, creating continuous innovation to meet different customers' needs.
Main services offered
Strategic consulting
Enterprise application development
Digital Platform development
Customer experience
Data Science & Big Data services
Cloud development
Enterprise management systems
Contact info
Bahnhofsvorpl. 1, 50667 Köln, Germany
+49(0)221 84 63 00
https://www.avenga.com/
Why should you partner with TECHVIFY?
It is obvious that there are numerous software development companies with which you can collaborate, regardless of the applications you require. However, among a lot of choices, it is not easy to pick the right partner to meet your expectations about both cost optimization and quality. In this case, TECHVIFY can be the right land for you and your next projects.
With a creative, young, and dedicated team, we constantly pursue up-to-date technical knowledge and trends to provide the best-qualified solutions to our valued customers. Our developers are the top IT Vietnamese talents with years of experience who have proven experience in various fields of software development, such as finance, insurance, e-commerce, manufacturing, hospitality, and internet services.
Furthermore, because we are located in eastern South Asia, we always provide software development solutions at lower prices than our competitors due to labor salary differences.
We are also ready to work with flexibility and time zone adjustments suitable for each client. IT developers, testers, BAs, Scrum masters, and consultants can communicate fluently in Vietnamese and English. Many of them are even highly skilled in Japanese. Over the years, we delivered a large number of case studies with high-quality projects starting at $50,000 for various clients all over the world.
Frequently asked questions
What are the advantages of offshore software development?
Here are the main benefits of offshore software development: 
Lower cost 
The offshore teams usually come from developing countries. Due to the lower cost of labor, offshore software outsourcing companies charge less than equivalent services in your country.
Time-saving 
Using offshore software solutions allows you to save time on staff recruitment, development, implementation, and management. You can concentrate on the core values and the main business goal.
Access the talent pool 
You have the chance to approach the huge pool of tech talents worldwide who are experts in many different sectors like big data, mobile app development, AI/ ML, web development, and more.
Scaling ability 
With the offshore model, your business can scale up the team size quickly.
What are the potential risks of offshore software development?
There are several risks when working with an offshore software outsourcing vendor.
Hidden costs risk 
There may be unanticipated costs during the development process. So, before signing the agreement, you should discuss all direct expenses and extra charges with your offshore software outsourcing company.
Communication difficulties 
Time zone differences and language/cultural barriers can challenge effective communication between the client and the development team.
Security issue 
This is also a big concern when hiring an offshore vendor. To avoid security risks, thoroughly vet your provider and ensure that you sign security protocols and non-disclosure agreements before collaborating.
Quality risk 
You should pick a trusted software development team to avoid problems with quality control of the outcomes. 
Related article: Solving the common offshore software development risks
In summary
When it comes to high-quality offshore software development vendors, it is easy to see that they are the leading in keeping up with increasing consumer demands by utilizing the newest trends and technology. Our list of the best offshore software development providers mentioned above, with their own advantages, could help you have more suggestions when choosing your appropriate one.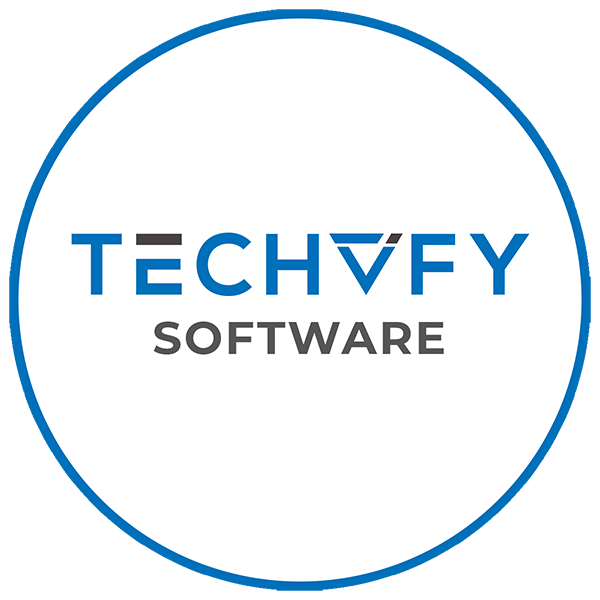 TECHVIFY Software is a leading Vietnam software development company. We aim to be your top-notch Technical partner in your business transformation journey helping you reduce time and cost for software development.