How to Develop a Great Fintech Application
25 January, 2022
This article tells you everything you need to know about fintech application development.
Fintech is a newly coined term that is for anything comprised of finance and technology from the platform of transferring money to budgeting apps. It is one of the fastest-growing technologies across the globe as it offers top-notch security and convenience of traditional practices of finance.
In 2020, the Fintech market valuation was $127 billion. As per the Business Research Company, by 2022, it will reach a valuation of $309, 98 billion with a CAGR of 24.8%.
Fintech Application Development: An Introduction
"Fintech" is a combination of the terms "finance" and "technology". It refers to software and other modern technologies used by businesses that provide automated and improved financial services.
When you think about fintech, you're probably imagining startups that use cutting-edge technologies. But traditional finance companies and banks are now adopting fintech services as well.
Types Of Fintech Apps
The term "fintech" is relatively broad, and since the industry is growing rapidly, we see new services and applications emerge every year for both consumers and businesses. From InsurTech and cryptocurrency to mobile banking and investment apps, expect fintech to take on many shapes and sizes. Here are some of the most popular ones.
1. Payments
It's hard to remember what life was like before mobile apps allowed us to pay friends or merchants with a few taps. Payment applications are changing the entire industry thanks to new digital processing solutions and networks. They facilitate better digital connectivity, lower processing costs, and ensure consumer identity protection.
2. Personal wealth management
Personal wealth apps are mobile applications that deliver a broad range of functionalities to help people manage their finances securely and quickly. Consumers and companies use them to manage their investment processes and portfolios.
3. Banking
Many traditional banking institutions are embracing digital technologies to improve their services. They invest in mobile apps that offer accessible banking products and services.
Related article:

Digital Transformation In Banking – Challenges And Trends
4. Money Lending
Money lending apps have become amongst the most trending tech in the Fintech world.
There is no participation of intermediaries such as loan brokers, banks, or any other financial institution. As there are no intermediaries, the interest rate is not as high and investors gain more profit. They have features such as credit score, loan application form, billing, payment, etc.
5. Others
There are many other financial services that have gone fintech, such as insurance, trading, and regulatory applications.
Fintech Application Development Stages
It might be tempting to choose the quickest way possible when developing your app to bring it to market before anyone else does. However, if you don't dedicate enough time to planning, it might impact your short and long-term success.
Fintech application development varies greatly from project to project. Many apps use machine learning algorithms, data science technologies, and cutting-edge solutions like blockchain to carry out various tasks such as processing credit risks or running hedge funds.
Here are the main stages in fintech app development, including:
1. Define your purpose
It is of utmost importance to find out what you are aiming for.
You should outline a plan for your app, including the outlook of the interface and the features that it is going to offer. Also, the scope of MVP (Minimum Viable Product) and all the features should be clearly stated.
2. Build a Development Team
The size of the team will depend on timing, technology, and project size. Basically, you'll need experts in the following niches:
UI Designing
Web developing (Node.js skills)
Android Developing (Java Skills)
iOS Developing (Swift Language)
Software Testing
DevOps Engineering
3. Design UI/UX
The design will play a major in attracting users and retaining them on your app. Make an appealing yet simple design so users have a smooth experience. And since this is finance, it is essential that your app looks professional to increase trust.
All necessary features should be available on the dashboard, so users don't have to go around looking for them.
4. Test launch
It is important to first launch a Beta version. You can make it accessible only to your local customers, or to people at your workplace. The feedback will help you improve a lot of irregularities. When it is bug-free, your app is then ready to be launched officially!
5. Update
There's something new every day in the IT world. With so many innovations, you have to update the app on a regular basis to keep up with new technologies as well as new demands from users.
Fintech is one of the most exciting technology fields today because it attracts a broad range of cutting-edge solutions that offer new products and reinvent traditional banking services.
The best way of fintech app development is to outsource as not only will it save time and money, but you will get a team of highly experienced developers. If you're thinking about bringing your financial business to the next level, don't hesitate to call us.
No tags for this post.
Related Topics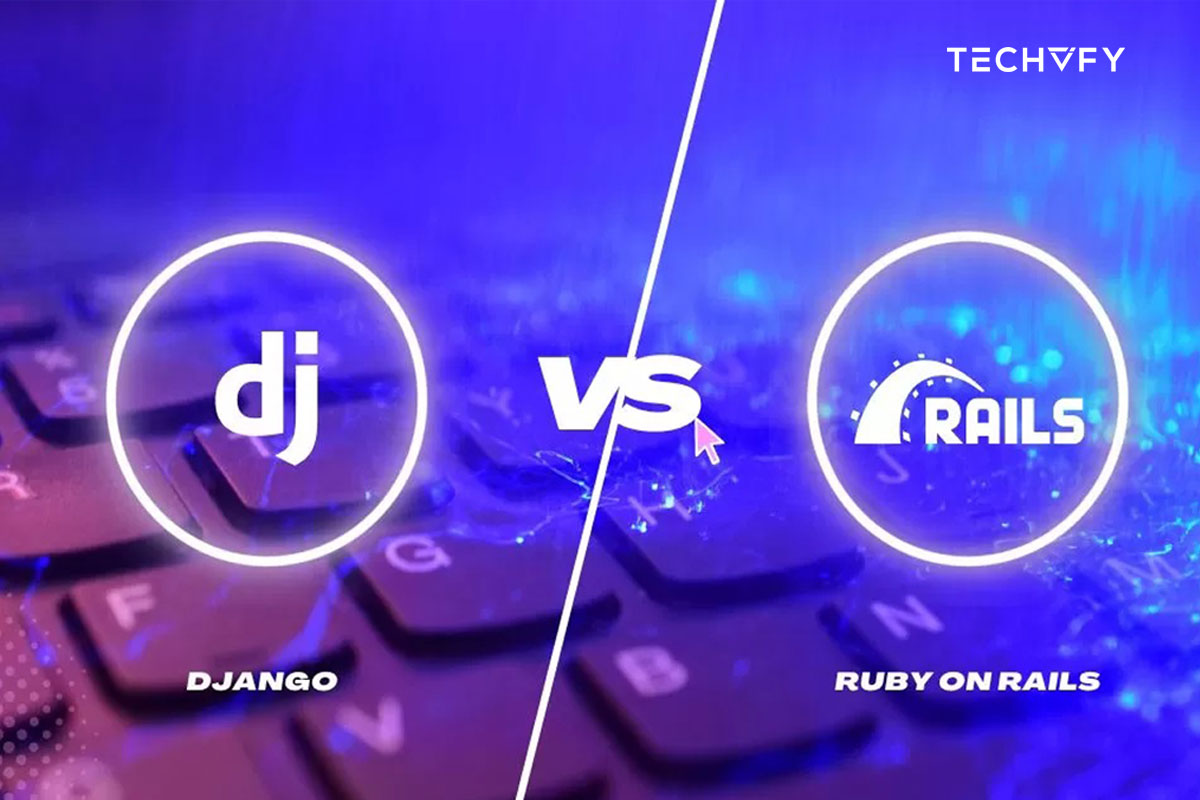 Ruby on Rails vs Django: Which Framework for Your Project?  
In the dynamic world of web development, two frameworks stand out as giants: Ruby on Rails vs Django. Both frameworks are open-source, high-level, and designed to streamline the development of web applications. While they share many similarities, they also possess distinct characteristics that cater to different developer preferences and project requirements. In this article, TECHVIFY will discuss two frameworks to help you understand the basis for making vital choice decisions. I. What are Ruby on Rails vs Django? 1. What is Ruby on Rails? Ruby on Rails (RoR) is a full-stack web application framework in the Ruby programming language. Embracing…
27 November, 2023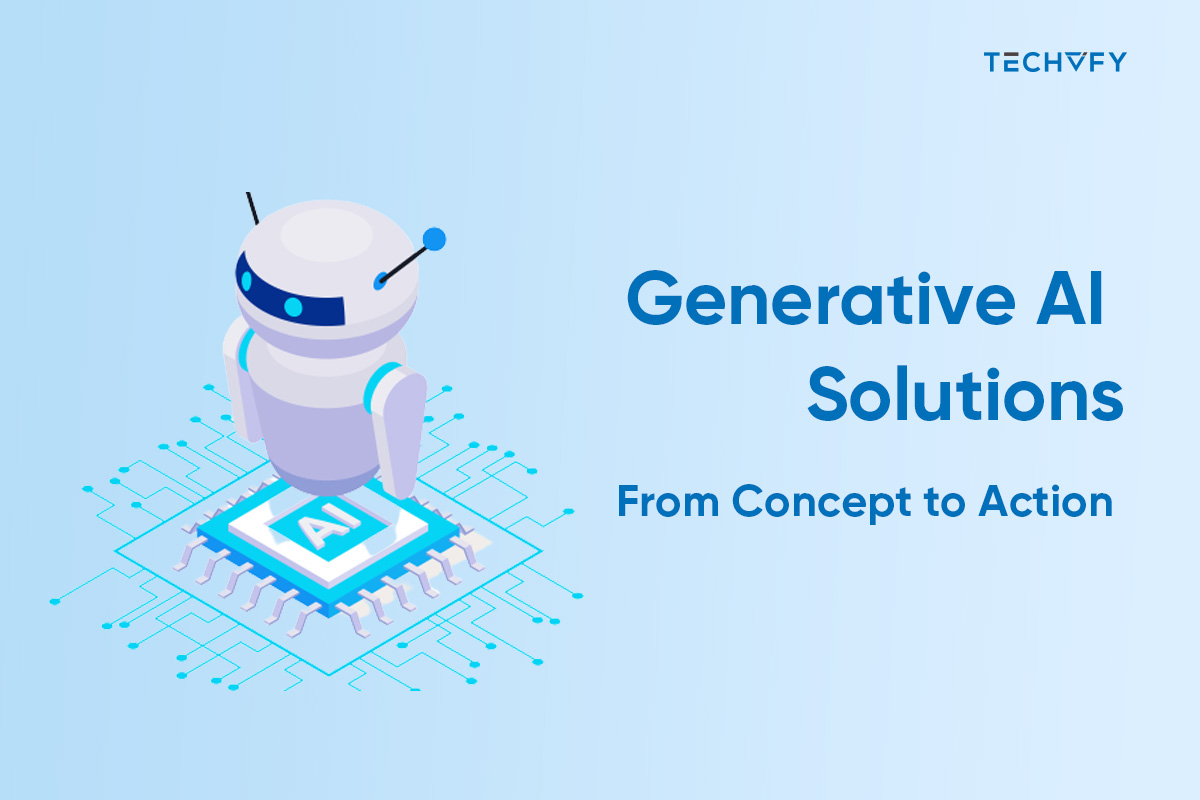 Generative AI Solutions: From Concept to Action
These days, generative AI influences many industries and brings about a fresh wave of innovation and change. It is at the center of the latest developments, from innovations in healthcare to transforming the entertainment sector. This revolutionary technology fosters creativity, efficiency, and customized experiences; it is more than a tool. Researchers, developers, and companies worldwide are utilizing its potential to create unimaginable methods. In this article, TECHVIFY will discuss the significance, advantages, practical uses, and implementation of generative AI solutions.  Importance and relevance of generative AI in various industries   Generative AI stands at the forefront of transformative technologies, impacting industries…
24 November, 2023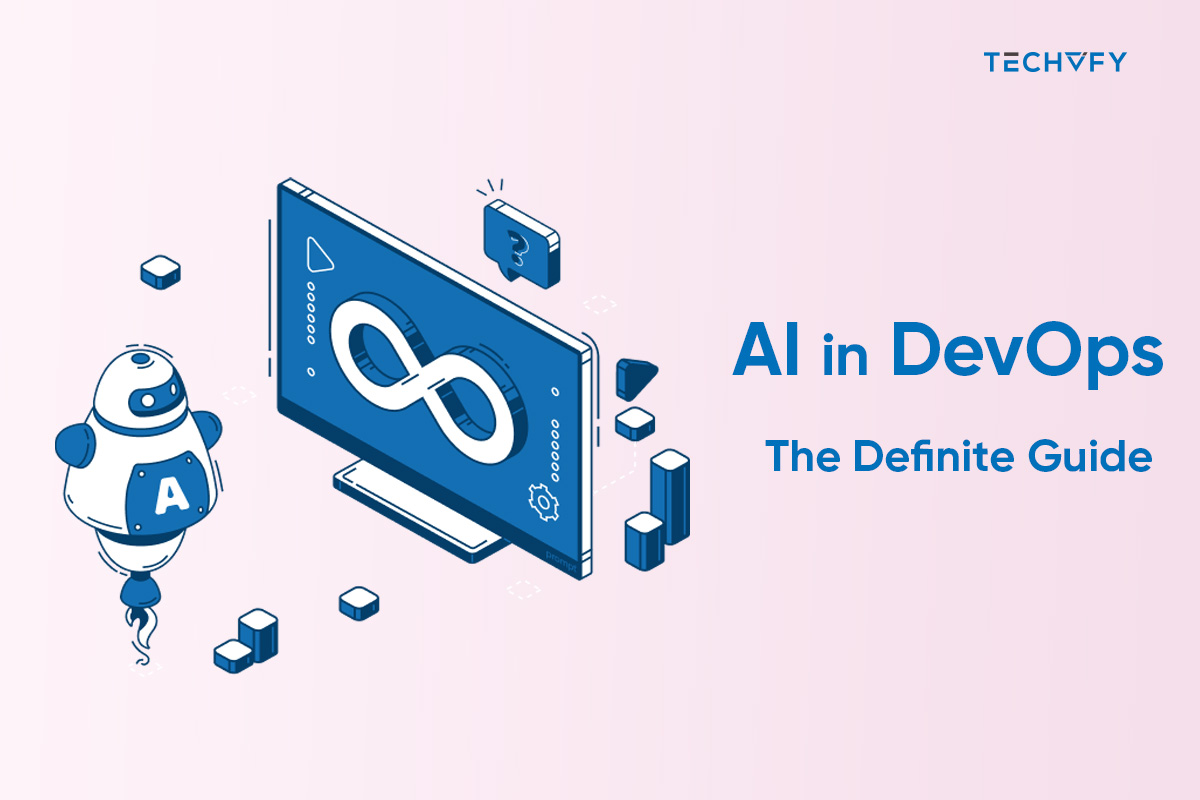 AI in DevOps – The Definite Guide
DevOps merges the realms of software creation and IT operations to deliver software swiftly and reliably. AI, a field within computer science, develops machines capable of tasks resembling human abilities, such as visual recognition and decision-making.   Using AI in DevOps involves utilizing advanced computer technologies to enhance and accelerate software functionality. This integration aids in software testing, preparation, and security.   This article delves into integrating AI into the DevOps transformation journey. We will discuss the various AI technologies employed in DevOps' benefits and examine the challenges of using AI in this field. Additionally, we'll provide a brief overview…
23 November, 2023