Vietnam – The Ideal Choice For Software Outsourcing?
06 July, 2020
Vietnam is emerging as a destination for software outsourcing as it has the advantages of a young, talented labor pool with the lowest labor cost and a safe, stable sociopolitical environment.
As a consequence of the US trade war with China and its intention to end preferential trade treatment with India, Vietnam has become an attractive alternative destination for business process outsourcing.
Within the ICT sector, business process outsourcing (BPO) is the field of the IT industry that is poised for growth due to the following:
A growing talent pool

Vietnam has a young and dynamic growing workforce with a median age of 30 years, a relatively young population compared to China (37.4 years). The country is home to a young generation who has access to the most modern IT education.
According to the Vietnam Economic Times, the country currently has a 96% literacy rate, and 80% of college graduates hold degrees in sciences. This makes the country an outstanding option for outsourcing software projects as the increasingly educated population has a high level of scientific and technical literacy.
Additionally, as the capital of Vietnam, Hanoi offers deeper technical expertise and more stability for longer-term investment. Through its embassies and government institution, the capital opens perspectives of foreign exchanges and partnerships unrivaled by other cities in Vietnam.
Moreover, Hanoi hosts hundreds of scientific research institutes and over 50 universities and colleges as a center of education focused mainly on technology, and here you can find the largest technical university if the country – Hanoi University of Science and Technology (Read more).
A vibrant digital sector

Vietnam is home to a vibrant start-up environment. In 2018, local start-ups received US$889 million in funding, triple the amount in 2017, according to Topica Founder Institute.
Amongst start-ups in Vietnam, the majority are based on technology and digital (FinTech, E-commerce & Travel Tech).
As the digital epoch is making a significant bearing on every generation, more and more schools and academies are opened to spur the young to invest their talents in technology and relevant sectors and hone their skills.
The rapid progress in both the quantity and quality of IT education in Vietnam will contribute to a huge amount of software developers for outsourcing companies in the coming years.
Work Attitude

Vietnamese employees are often praised for being hard-working and skillful as the image of this country in the eyes of overseas collaboration. From a scratch agriculture country, Vietnam gradually strives to integrate into the evolution of the 4.0 Era.
Vietnam is particularly unique due to its low turnover rate. Generally, companies in this country have an IT-related turnover rate of less than 5% compared to other countries, such as India, this turnover rate can be 10% or even higher. People tend to be loyal to their company. Once you are working with Vietnamese, you are welcome to join a big family. This is the difference and important advantage of outsourcing the Vietnam environment.
Competitive cost

According to Innotech, Vietnam's labor costs for IT outsourcing and business processes are about 50% less than in India. The rates range to hire an offshore software developer is from $15-$30/ hour. While in other Asian countries like India or China, you have to pay from $25 to $50 per hour for the same scope of work.
Operation costs also tend to be cheaper, at about one-third of the levels in India.
To sum up, all things combined, international partners could have high hopes for the workforce in Vietnam to rise and shine.
Software outsourcing to Vietnam
With relentless learning and enhancement, companies in Vietnam are still proving to be an ideal option in terms of it outsourcing in the world.

In the capital city of Hanoi, a dedicated team of Young and Creative from Techvify constantly strive to attain knowledge and increase their competence to provide the trusted and best-qualified solutions to customers.
We hold an array of multidisciplinary skilled employees forming the core of our capability in various fields of software development such as Finance, Insurance, E-commerce, Manufacturing, Hospitality, and Internet Services. Our key motto does not stop at bringing success to our clients but gaining customer satisfaction after each project.
Get in touch with us to receive the top-notch services that can lead to your success.
Related Topics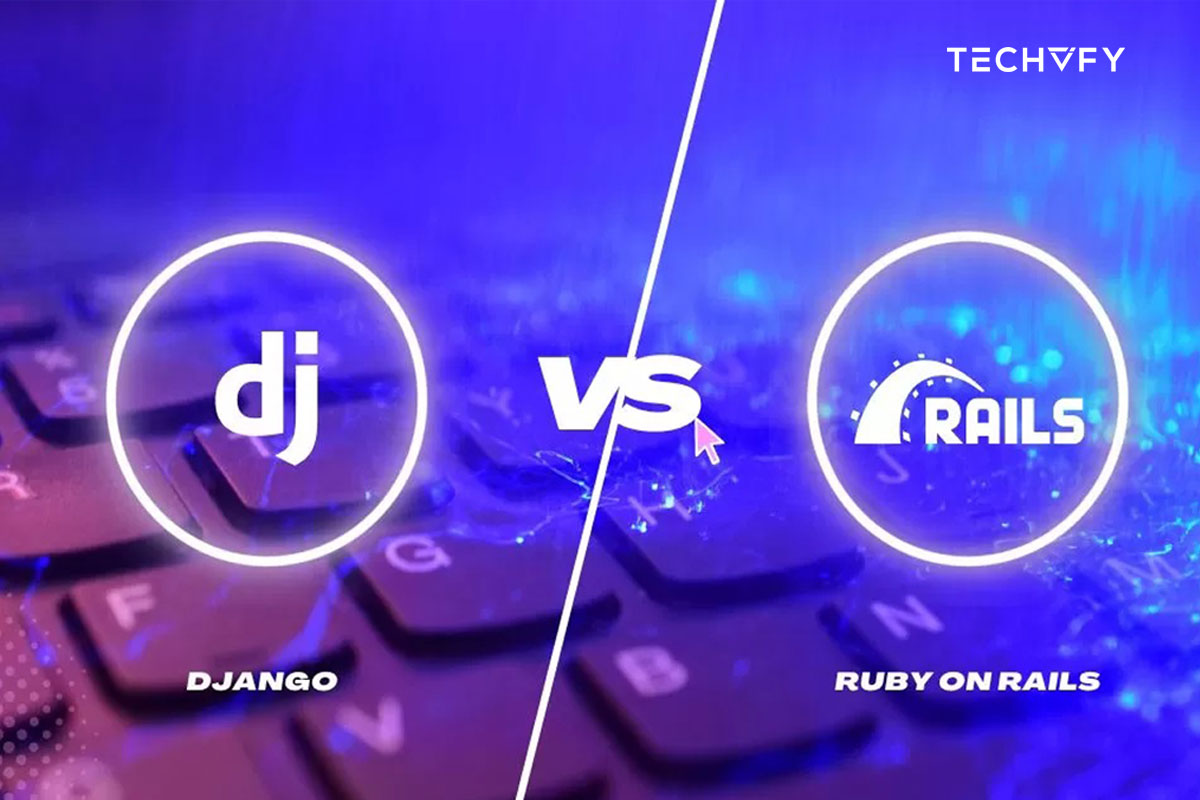 Ruby on Rails vs Django: Which Framework for Your Project?  
In the dynamic world of web development, two frameworks stand out as giants: Ruby on Rails vs Django. Both frameworks are open-source, high-level, and designed to streamline the development of web applications. While they share many similarities, they also possess distinct characteristics that cater to different developer preferences and project requirements. In this article, TECHVIFY will discuss two frameworks to help you understand the basis for making vital choice decisions. I. What are Ruby on Rails vs Django? 1. What is Ruby on Rails? Ruby on Rails (RoR) is a full-stack web application framework in the Ruby programming language. Embracing…
27 November, 2023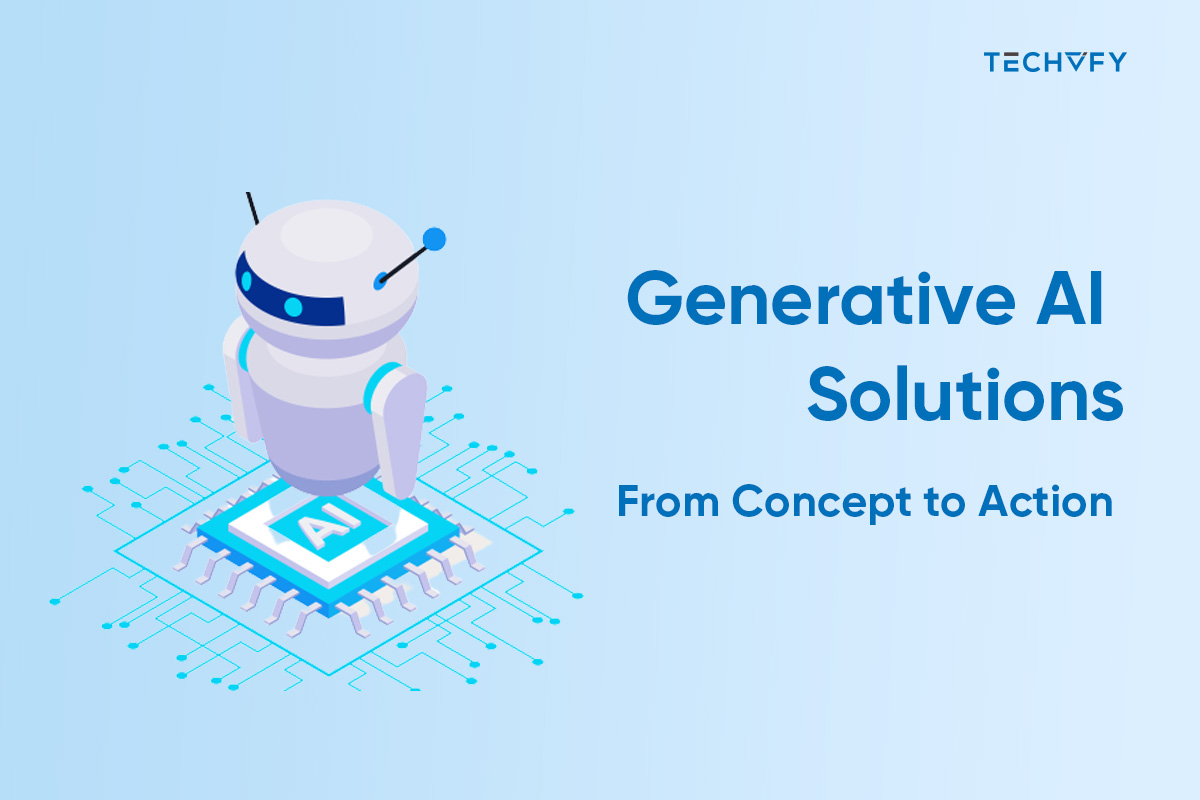 Generative AI Solutions: From Concept to Action
These days, generative AI influences many industries and brings about a fresh wave of innovation and change. It is at the center of the latest developments, from innovations in healthcare to transforming the entertainment sector. This revolutionary technology fosters creativity, efficiency, and customized experiences; it is more than a tool. Researchers, developers, and companies worldwide are utilizing its potential to create unimaginable methods. In this article, TECHVIFY will discuss the significance, advantages, practical uses, and implementation of generative AI solutions.  Importance and relevance of generative AI in various industries   Generative AI stands at the forefront of transformative technologies, impacting industries…
24 November, 2023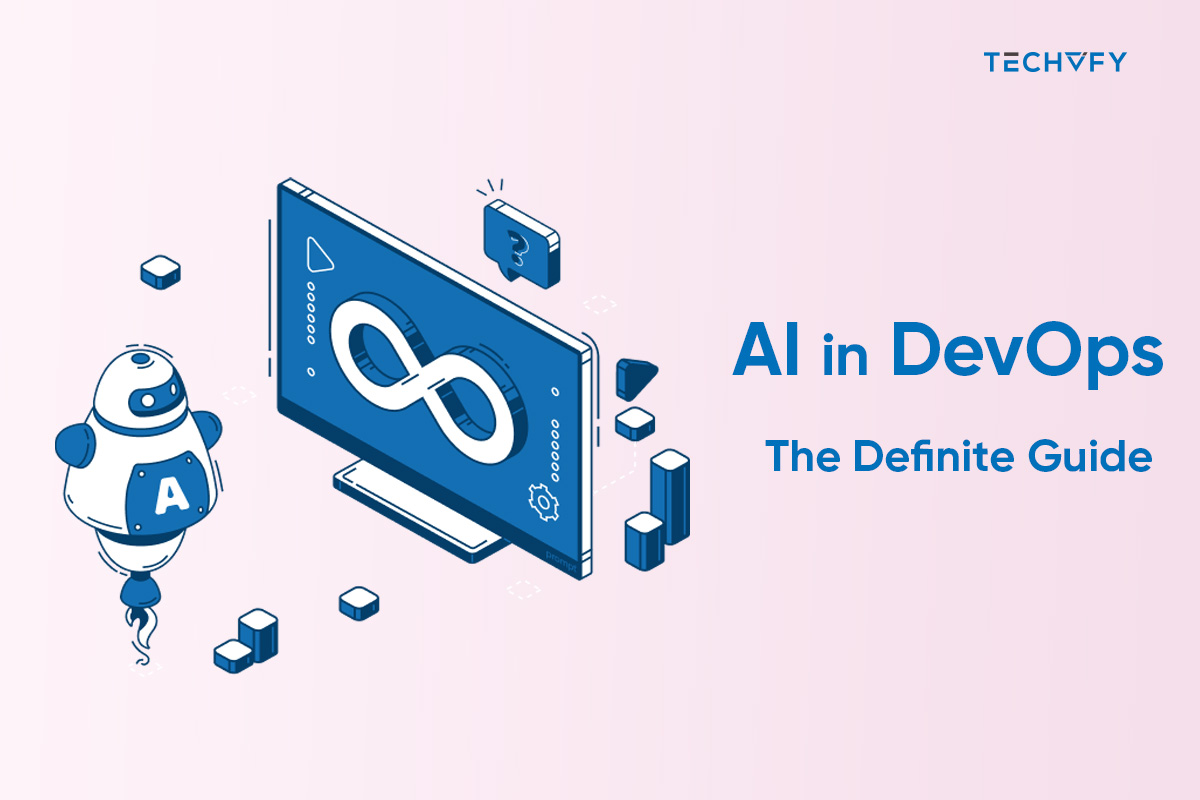 AI in DevOps – The Definite Guide
DevOps merges the realms of software creation and IT operations to deliver software swiftly and reliably. AI, a field within computer science, develops machines capable of tasks resembling human abilities, such as visual recognition and decision-making.   Using AI in DevOps involves utilizing advanced computer technologies to enhance and accelerate software functionality. This integration aids in software testing, preparation, and security.   This article delves into integrating AI into the DevOps transformation journey. We will discuss the various AI technologies employed in DevOps' benefits and examine the challenges of using AI in this field. Additionally, we'll provide a brief overview…
23 November, 2023